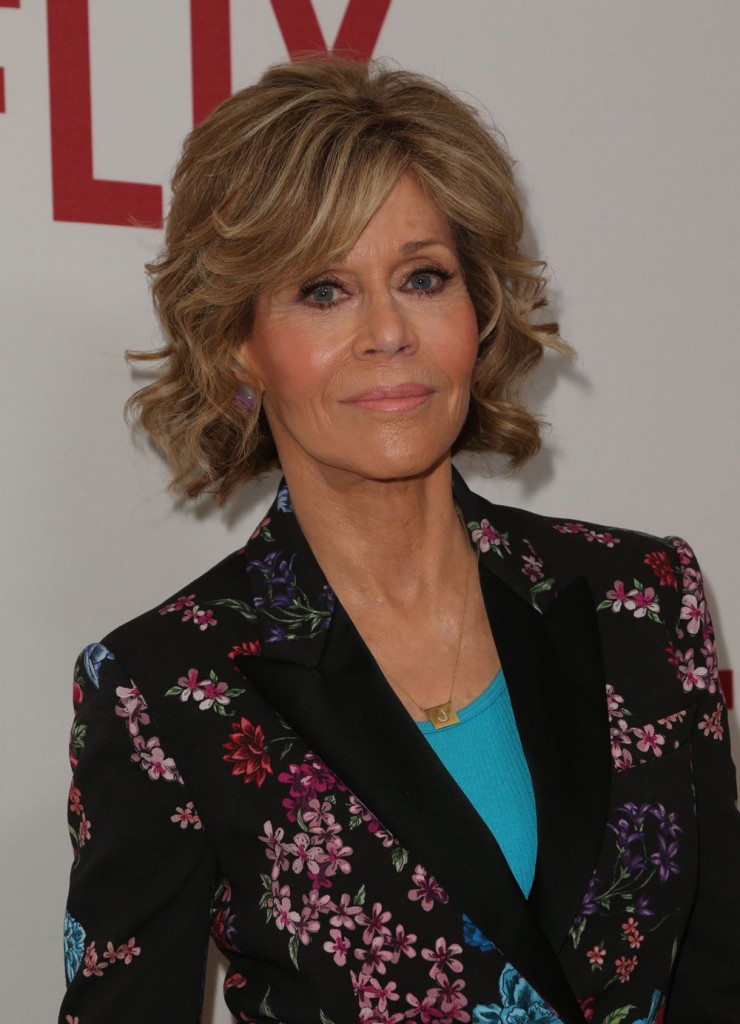 So far I've only seen the first episode of Frankie and Johnnie, Jane Fonda and Lily Tomlin's show on Netflix. I watched it with my mom and she related to it quite a bit as she's in her early 70s. It was funny and cute and I plan on watching more episodes. My mom watched the rest without me and she does that because she's retired and gives zero f*cks. She's not inconsiderate, she just does what she wants at this point in her life. That's the impression I get of Fonda, 78, and Tomlin, 76. The two gave a joint interview to AARP Magazine. It's hard to figure out what to excerpt because they both say such interesting, quotable things. They don't care any more what we think and they have a lot of wisdom to share. I want to figure out how to fast forward to this attitude without having to wait another 30 years.
Jane is sorry for posing on an antiaircraft gun
I'm not someone who dwells on regrets, but it was a terrible mistake sitting on the antiaircraft [gun in Vietnam]. It was wrong. I will say that the context is something people don't understand. There was no bombing at the time; there were no planes overhead; it was not an active gun. But it was still wrong.

Lily on marrying her partner of 43 years
My partner, Jane Wagner, and I married kind of impulsively a year ago after being together 43 years. I needed a ring. I went into the jewelry box and found one made out of denim with a stone in it, and another little expandable ring with beads on it. We used them, but now they're back in the jewelry box. Relationships aren't always easy. Ours is still sweet, but it gets bumpy and hilly now and then, and that's just reality. I cannot fathom life without her.

Jane on her partner's Parkinson's
I'm with a man who has Parkinson's, and that can be very hard. I'm energetic — I move fast, and he can't. But Richard [Perry, a former record producer] is a kind and wonderful man. It never occurred to me in 70 years that kindness was important in a relationship. Fascination, sex appeal, intelligence, yes. Why aren't we taught that kindness matters?

Jane on mental health
I get anxious. I worry that I'm not good enough. It's a bit less than it used to be, but I come from a long line of people who are depressed, so I need to work deeply on myself. Meditation helps a lot.

Jane on facing death
The past few years, I've made a real point of cozying up to death and making it a friend. That's what I always do with things that frighten me. I read about death, and I think about myself dying and how I want it to be. It helps me to plan. If you know you want to have certain loved ones around you, then you have to live in a way that will have them there. And you don't want important things going unsaid before you die. Death is inevitable, so why not make peace with it? I'm not scared of it at all.
I didn't want to make the stuff Fonda said about her anti-war efforts the title because then some people would yell about Hanoi Jane, etc. She has expressed regret and has apologized for that period in her life many, many times and she still feels guilty about it. I think she truly understands at this point that it was an affront to our forces.
Jane's thoughts on mental health remind me of what Kristen Bell said about her anxiety and depression. It's both reassuring and disheartening to hear that famous people suffer from the same issues as the rest of us.
As for death, I'm not close enough to it yet to think about facing it head on or what my plans would be. It seems rather unfair that once we realize what matters in life we have less time to enjoy it.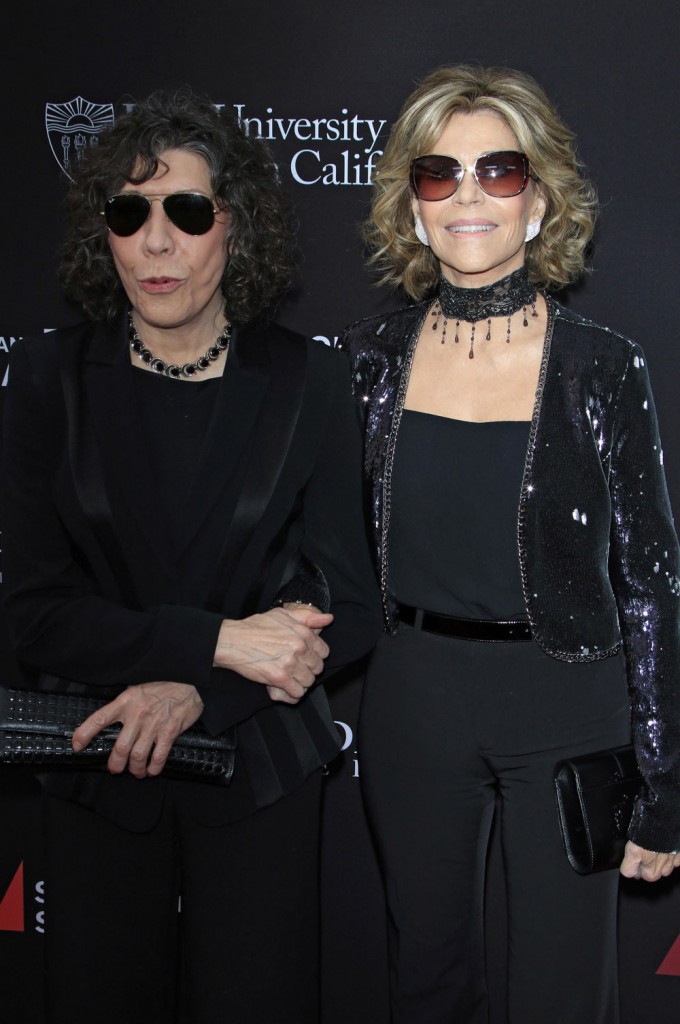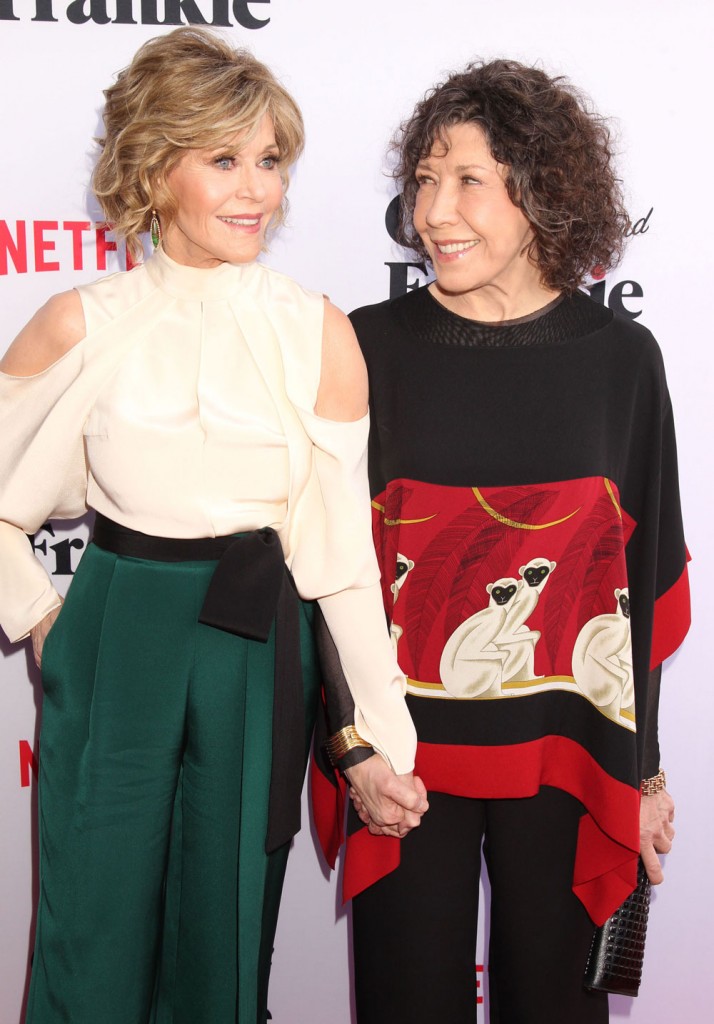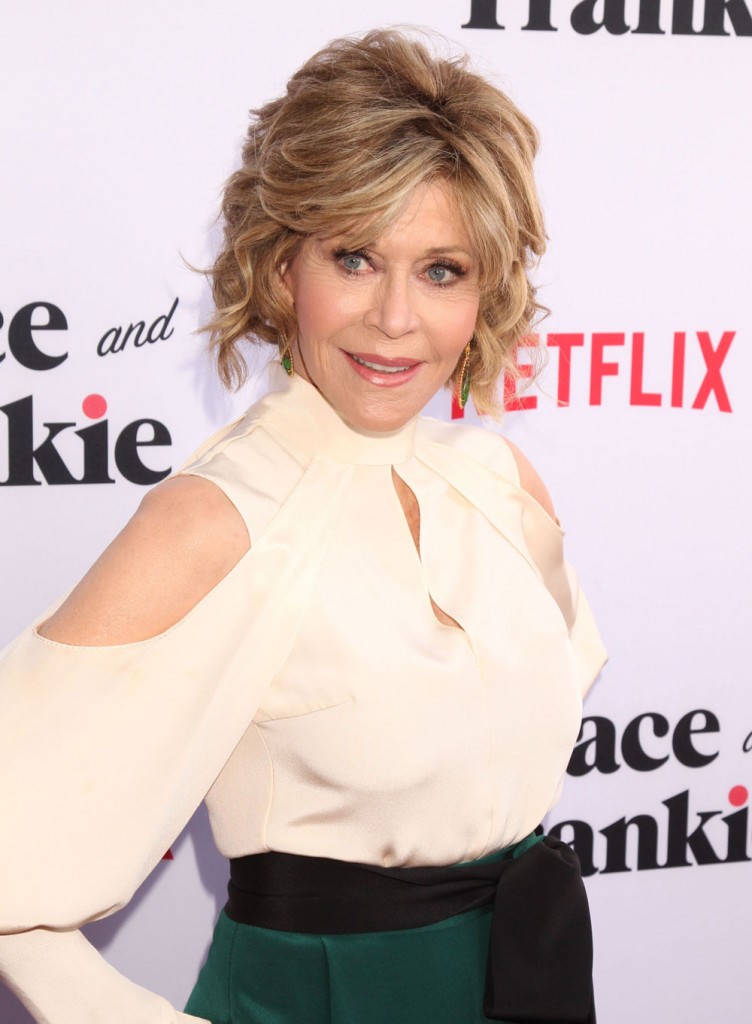 photos credit: WENN and FameFlynet