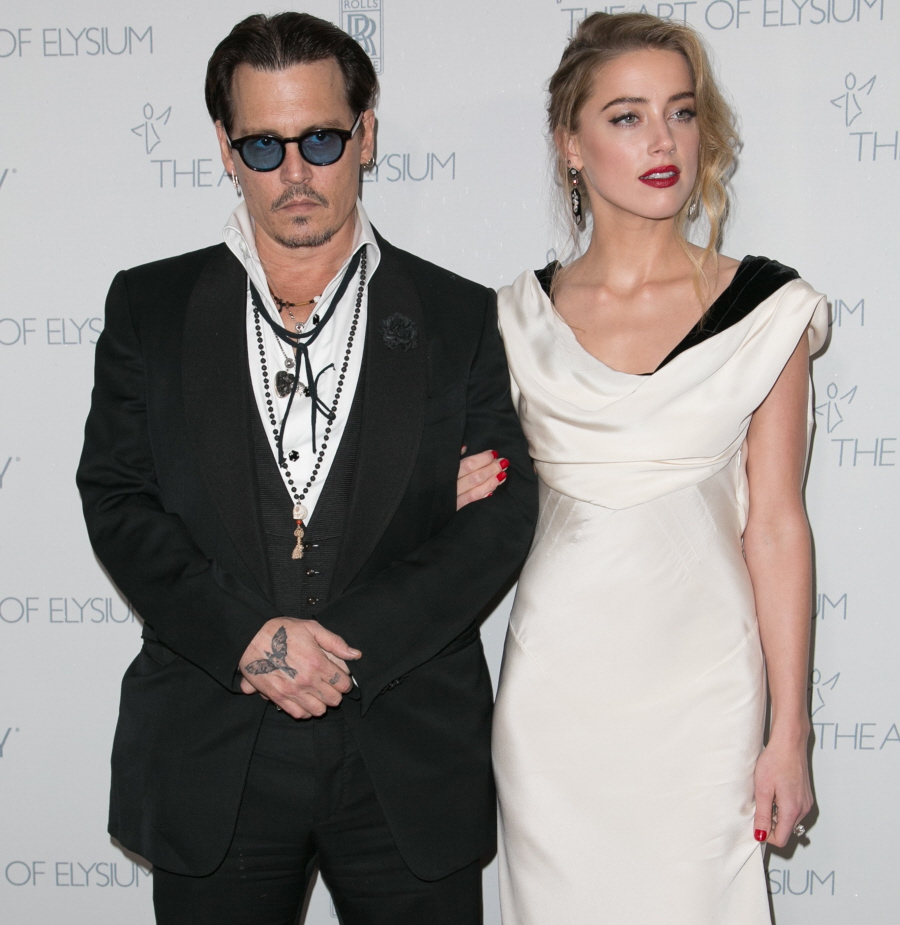 A few hours after the news broke that Amber Heard sought a restraining order against Johnny Depp after years of physical abuse, I told my mom. She didn't believe Amber's story at first. Then I mentioned that part of Amber's claim against Depp was that he had a Dr. Jekyll/Mr. Hyde type of abusive personality, and that drugs and alcohol almost certainly played a big role in Johnny-as-abuser. Suddenly Amber's story clicked into place for her. I think the (alleged) drug-and-alcohol abuse might have been one of the reasons why Amber stayed too – because Johnny was a different, kinder, gentler person when he was sober. Because it's easy to look at an abusive addict and see a broken man who needs "help" and "support" and "the love of a good woman." But what happened here is the same thing that happens to so many women and men caught in a cycle of addiction and abuse: it just kept getting worse.
I was thinking about all of that as I read Entertainment Tonight's latest exclusive, which is almost certainly from Amber Heard or her team. It seems Amber saved a series of text messages between herself and Johnny's then-assistant Stephen Deuters. The text messages are from 2014, shortly after Johnny and Amber had gotten engaged. The messages seem to reference an incident of violence the previous night, and Deuters has been tasked with bringing Amber back to Johnny after he (Depp) kicked her.
ET has exclusively obtained never-before-seen text messages that a source says are between Amber Heard and a man purported to be Johnny Depp's assistant, Stephen Deuters, that date back to before the estranged couple was married — and long before other alleged incidents Heard previously detailed in court records claiming that Depp was physically abusive with her. The text exchange, which the source says is from May 2014, begins with a message from "Stephen" who is apologizing on behalf of a man, purportedly to be Depp.

"Think he's just texted you. He's incredibly apologetic and knows that he has done wrong," Stephen's alleged text reads. "He wants to get better now. He's been very explicit about that this morning. Feel like we're at a critical juncture."

The recipient of the text, which ET's source says is Heard, responds, "Yes but I don't know how to be around him after what he did to me yesterday. I don't know if I can stay with him."

Stephen purportedly answers, "He wants to see you so much. He's distraught." Heard texts back, "Obviously he has no idea what he did or the extent that he did it. If someone was truly honest with him about how bad it really was, he'd be appalled. I'm sad that he doesn't have a better way to really know the severity of his actions yesterday. Unfortunately for me, I remember in full detail everything that happened."

Stephen allegedly reiterates that the man purported to be Depp has no recollection of the events that occurred. "He was appalled," Stephen writes. "When I told him he kicked you, he cried. It was disgusting. And he knows it. He's a little lost boy. And needs all the help he can get," Stephen allegedly continues. "He is so very sorry, as he should be."

Heard responds, "He's done this many times before. Tokyo, the island, London (remember that?!), and I always stay. Always believe he's going to get better…And then every 3 or so month [sic], I'm in the exact same position."

ET has reached out to Depp's rep and Deuters in regard to these texts.
I'm including ET's video below, which has screenshots of the text messages. The portrait is of an addict and abuser who gets blackout drunk/stoned/high and becomes increasingly violent as the drugs and alcohol kick in. It sounds like the pattern was that Depp would be okay for a few months, then something would "set him off" or he would be partying too hard and then he would use Amber's face and body as a punching bag, or in this particular instance, a kicking bag. And how pathetic is it that Depp was using his assistant as a go-between? How many times did Amber leave him or walk away, only to have Depp cry and promise (through intermediaries) that if she only came back, this time it would different?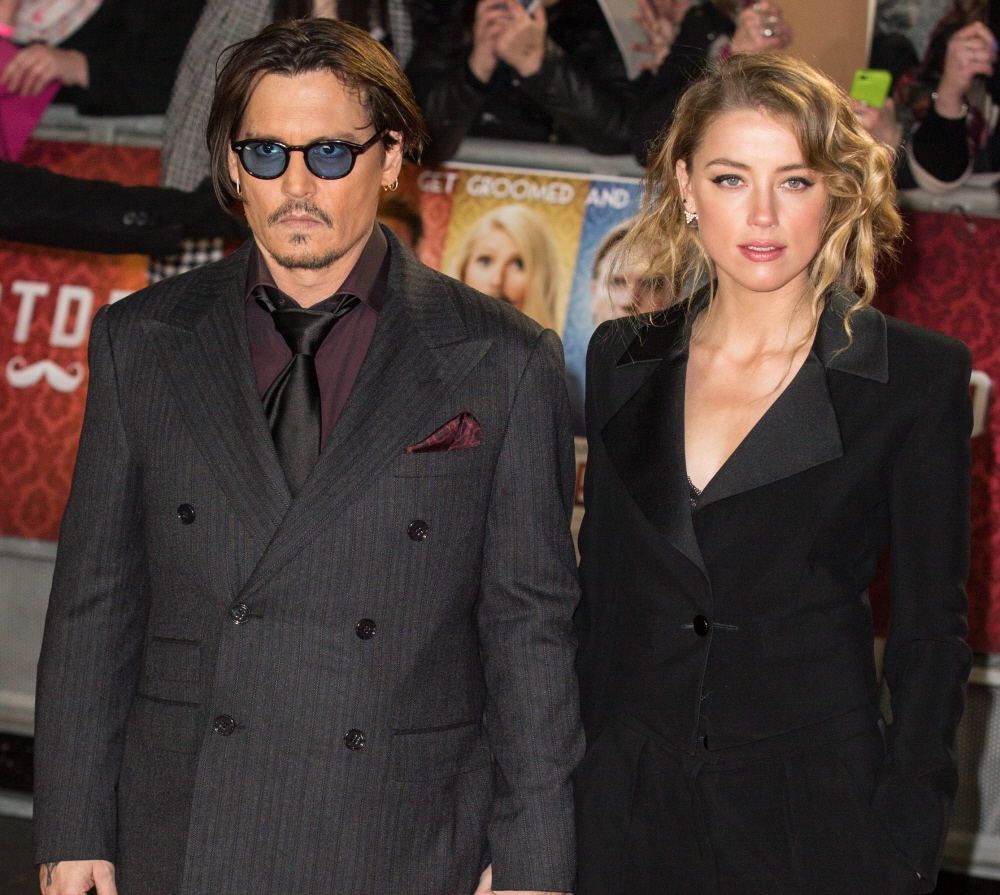 Photos courtesy of WENN.