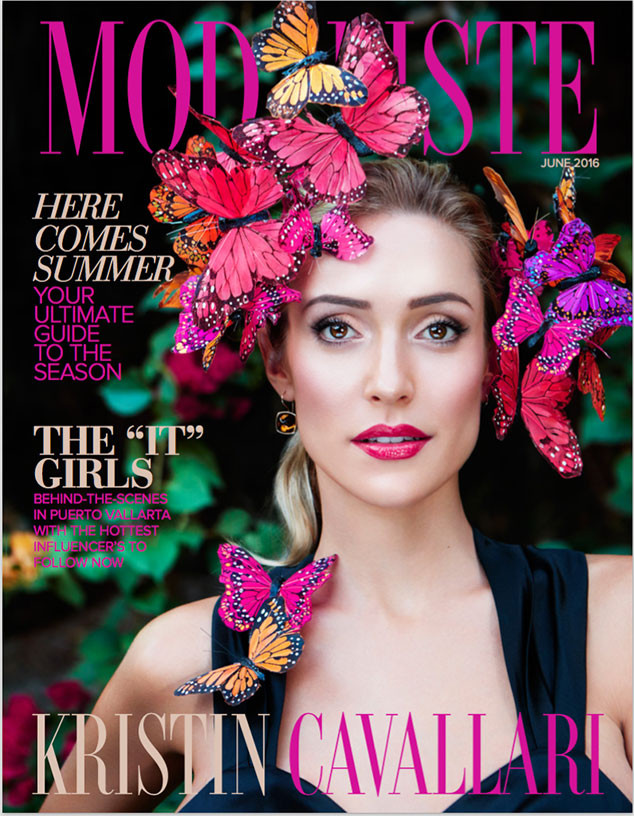 Kristin Cavallari covers Modeliste Magazine wearing a bunch of fake butterflies all over her head and heavy makeup in need of blending. She's promoting her book, Balancing in Heels, her jewelry line, her fashion line and her shoe line. (She has a lifestyle app too but she didn't plug it in this article.) Plus she wants to put out a cookbook and she talks about that. So Kristin is carving out a niche for herself post-Laguna Beach, which is smart coming from a woman who is not known for making logical decisions. (You know what I'm talking about, I'm not getting into it.) E! ran some of these quotes with the title that Kristin doesn't do any cardio, which is surprising to me. She definitely looks like she does cardio, but I guess it doesn't matter as long as she's eating less than she burns. She also talked about her three children, sons Camden, nearly 4, Jaxon, 2, and daughter Saylor, six months, with her husband, football player Jay Cutler.
What do you find to be the most challenging aspects of being a mom?
I think the hardest part of being a working mom is that I miss my kids a lot. I live in Chicago, but my work is always in New York or LA, so I always have to travel for my job. That usually means I'm gone for a couple of days at a time, but FaceTime helps a lot. I think the other hardest part of being a mom is that, when you finally have kids, you realize how selfish you are. I think that we are naturally selfish beings. When you have kids, that can kind of be a shock at first. I think just trying to make time for yourself is very hard. Especially now that I have 3, finding that time can be very difficult.

What's the most rewarding part about having kids?
The most rewarding part about having kids is there's just so much more love in your life. I finally feel like I have a real identity. I feel like I have a purpose here in life now. I'm a mom to these three amazing little babies and my whole world just kind of opened up.

How would you describe your personal style?
My personal style is effortless, minimalistic and chic.

Do you have a piece of clothing that you always run to in your closet?
A go-to piece of clothing to me is a romper. I think rompers are great because they're sexy, they're easy and all you need to do is grab a romper, a sexy pair of shoes, accessories and you're done.

How do you stay in shape?
I work out with a trainer 2-4 times a week and I just do weight training. I don't do any cardio. For me, it's just about building muscle and maintaining the little muscle I have. The more muscle you have, the more fat you burn.
[From Modeliste via E! Online]
Notice how she describes herself as chic and then says her go-to clothing item is a romper. I guess I'm just not a romper person and prefer a nice wrap dress, but I'm sure there are many of you who wear rompers and look great in them. (I just know if I come out against rompers people will tell me I'm wrong and that rompers are awesome.)
In past interviews Kristin has said that she does pilates, lifts weights and does leg work including squats and lunges. That may not be traditional cardio but it still works up a sweat. I prefer workouts like spinning and dance aerobics to the point where I probably do too much and am ravishingly hungry afterwards, which derails some of my progress. I just love the way it makes me feel, but I'm trying to do more weight lifting and body weight exercises. Obviously whatever Kristin is doing is working for her. My philosophy is to exercise in a way that makes you happy so that you'll do it consistently. I'm not about shaming people for doing their own thing/"less" or whatever some snooty trainer wants to say about how her way is the only way.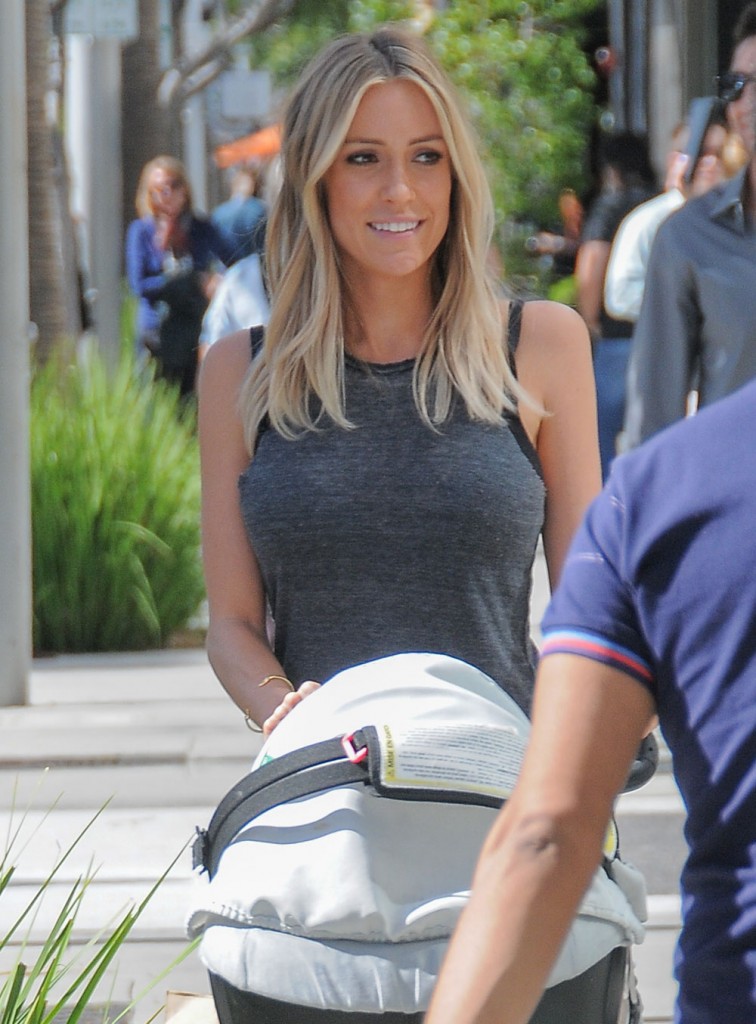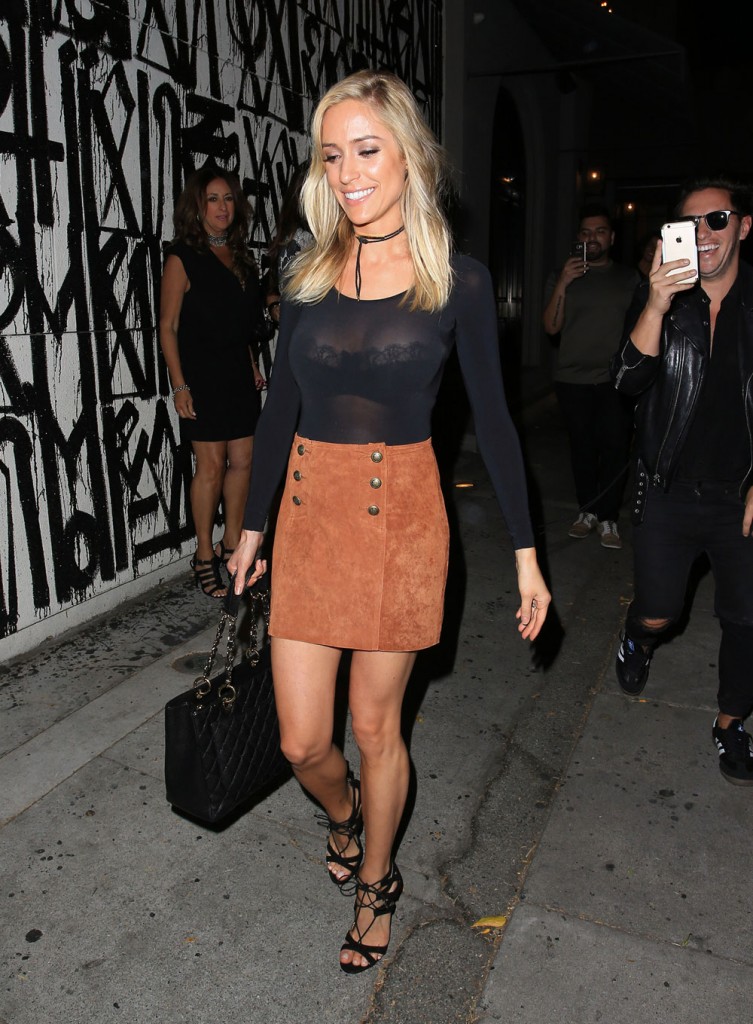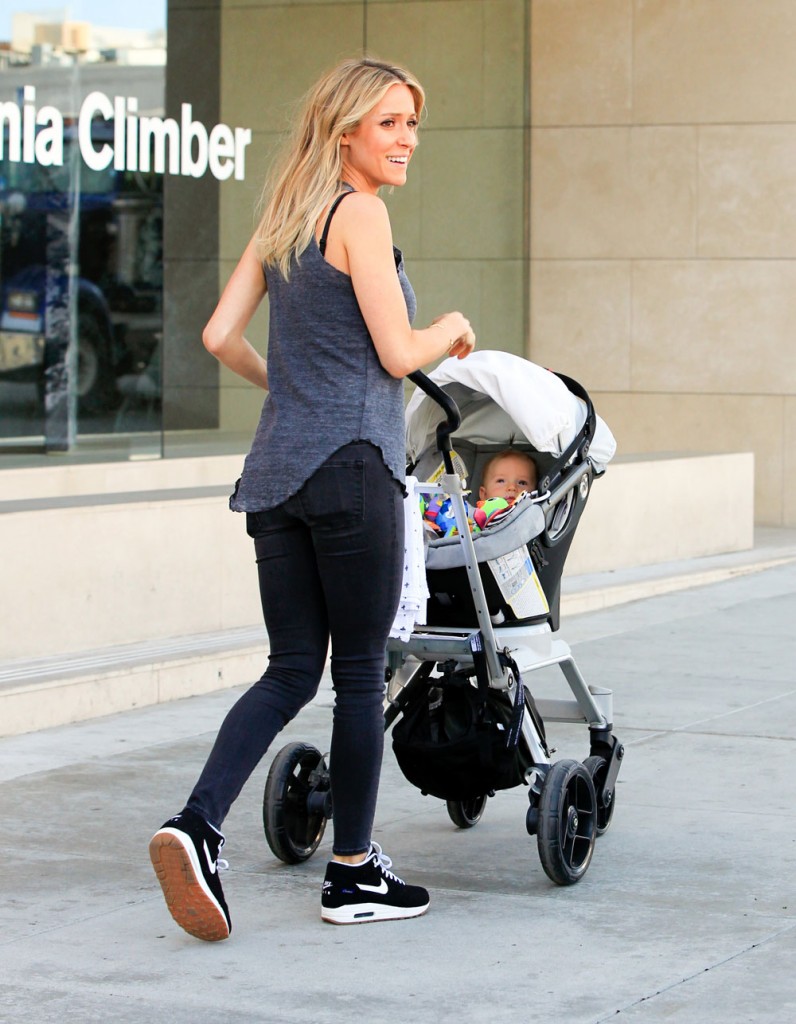 photos credit: FameFlynet and Modeliste