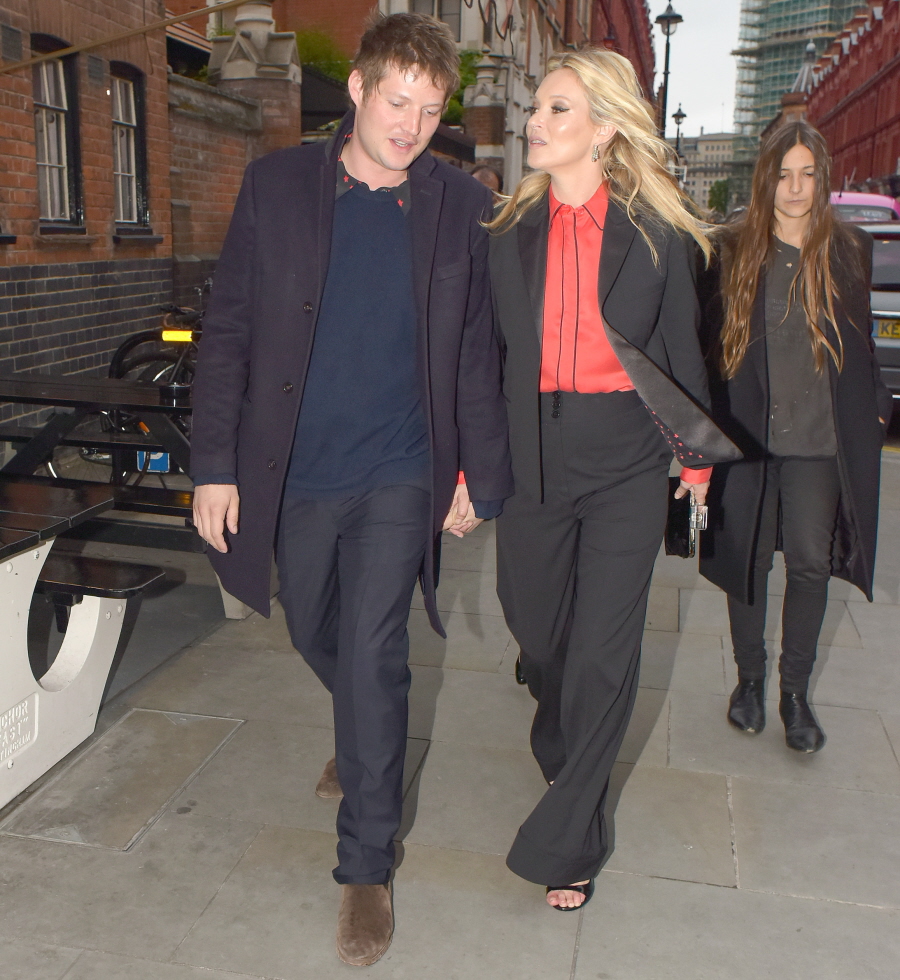 Well, here's some good news… probably. Yesterday, we discussed whether or not Kate Moss was and is banging the 18-year-old son of her good friends. The 18-year-old is Jake Curtis, son of Richard Curtis and Emma Freud. Kate has been family-friends with the Curtis-Freuds for decades, since before little Jake was even born. Sources indicated to the Daily Mail that Kate might have seduced young Jake while his parents are away in New York. But Kate heard those stories and this is her answer: she got pap'd last night with her boyfriend, Count Nikolai von Bismarck.
Kate and Nikolai were photographed outside of the Chiltern Firehouse, which is one of the big celebrity hot-spots in London. Kate knew what she was doing when she provided this pap stroll. She was even holding hands with Nikolai! So can we stop calling Kate "gross"? I do think that Jake was photographed in Kate's car because she probably (hopefully) sees him like a godson, and she's trying to look after him a bit. Maybe. That being said, she does like younger men. Count Nicolai is only 28! Kate is 42. Which definitely isn't as big a deal as Kate possibly getting with an 18 year old.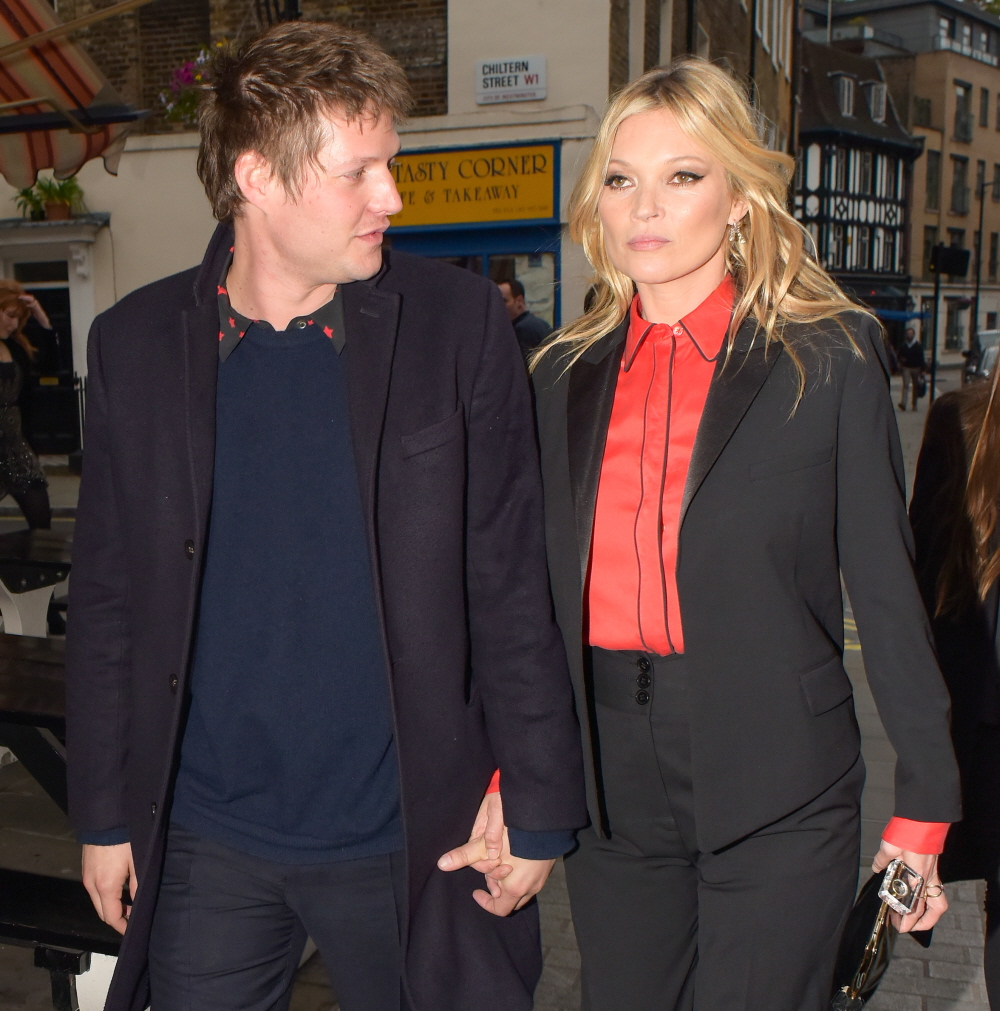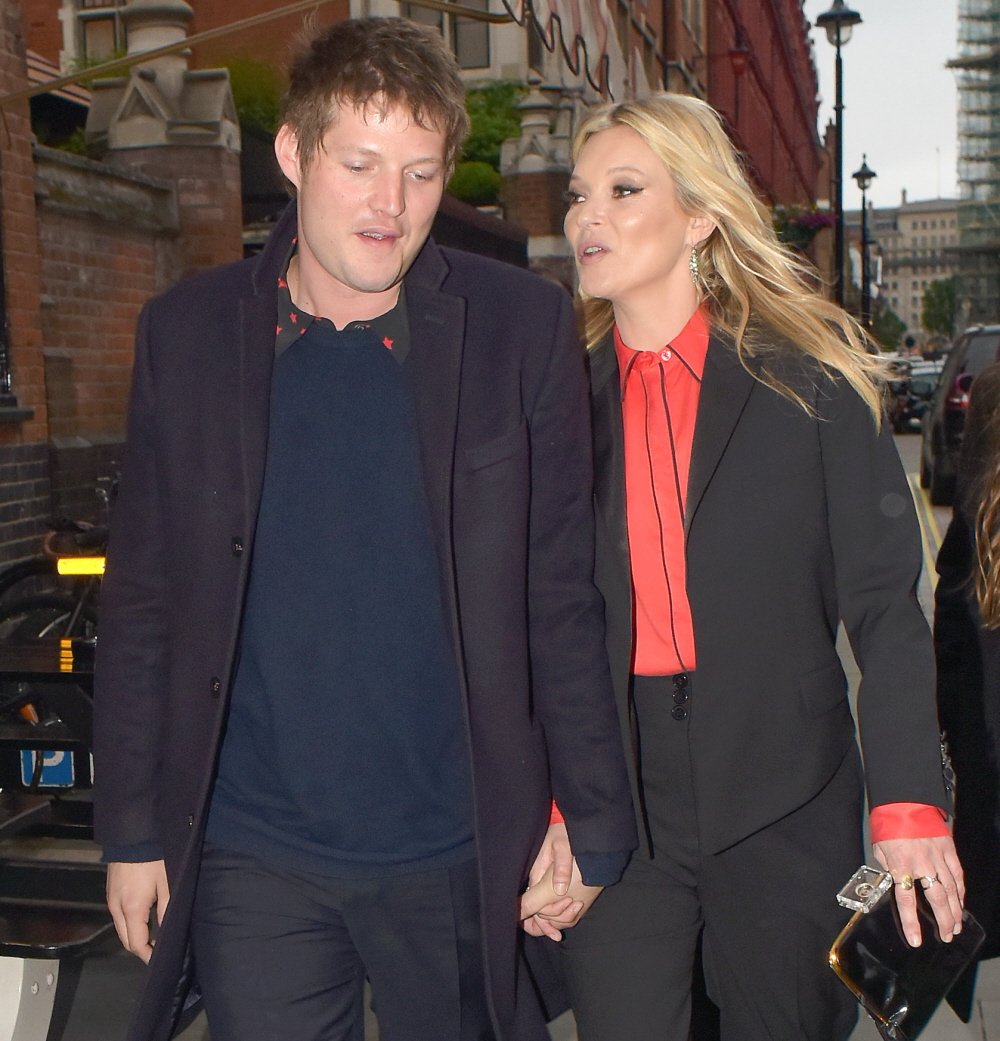 Photos courtesy of Fame/Flynet.