I was just kidding about asking if two showers was excessive; excessive is kind of redundant when it comes to the Hilton sisters. 365 Style author, Nicky Hilton Rothschild, is having a baby girl next month, in case you didn't know. She threw herself a lavish baby shower in LA at the Hotel Bel Air last month so naturally she had to have a matching shower on the East Coast. Big sister Paris took over the hosting duties at the Waldorf Astoria, where the theme was Trust Funds Are Fun! Attending the affair were grandma-to-be Kathy and grand-aunt-to-be Kyle Richards. Since she is such a *dear* friend of Kyle, Bethenny Frankel grabbed an invitation, and posted everything she could to Snapchat.
Nicky Hilton Rothschild will be welcoming her first child with husband James Rothschild pretty soon, so she's getting ready by being honored at a second baby shower.

The mama-to-be, who is expecting a baby girl, celebrated her first baby shower at the Hotel Bel-Air in Los Angeles a few weeks ago, but this time she was honored at a swanky reception at the Waldorf Astoria in New York City Wednesday. Bethenny Frankel attended the affair and documented it on Snapchat.

In celebrating the soon-to-be arrival of Nicky's little girl, the baby shower had a white cake with a pink rattle and pink hearts. It also had a baby duck on the top of it. In addition to the elaborate cake, guests enjoyed other delectable desserts and snacks.

Appearing in a couple of the Real Housewives of New York City star's Snapchats, Nicky looked gorgeous in a lace white dress that made her appear angelic. Bethenny, on the other hand, looked lovely in a blue and peach color-blocked dress that she paired with white pumps.

"Goin' somewhere girly," she captioned a pic.

Of course, the SkinnyGirl founder's presence at Nicky's second baby shower also served as a bit of a reunion, as she once worked as Nicky's nanny. "I've known Kyle [Richards] for years. I used to work for Kathy Hilton and take Paris [Hilton] and Nicky to school and so I knew them through Kyle who's a friend of mine and she was coming into town so I got together with her in the Hamptons," Bethenny previously told E! News exclusively.
Bethenny was Nicky's nanny? I wonder if she wore Nicky's pajamas back then too. I shouldn't begrudge anyone for having a bunch of baby showers; babies are exciting. I shouldn't begrudge them but I am going to because they were likely paid to host these sponsored events and I am jealous and petty. So maybe a third shower is on the way for those who couldn't make it in from the Cape on time? Or, I don't know – the English relations? Perhaps those ne'er-do-wells will just have to wait for the official Sip And See Party.
Something nice? I really liked both Nicky and Paris' dresses.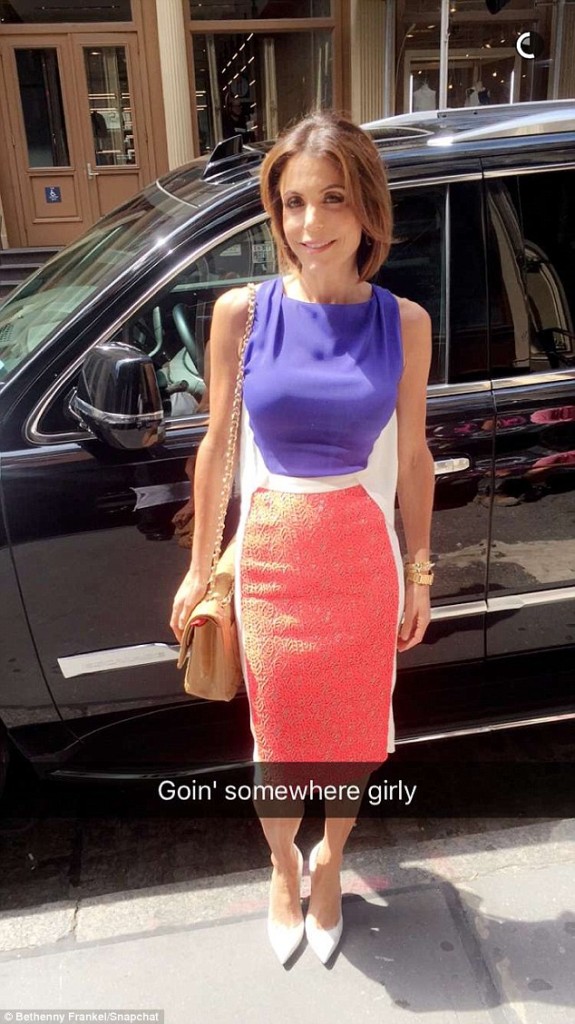 Photo Credit: Fame/Flynet Photos, Instagram and Snapchat