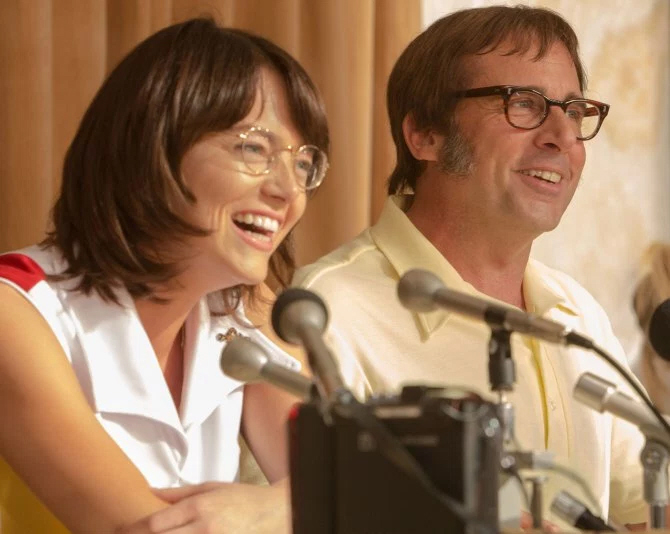 We haven't talked much about Emma Stone lately, mostly because she's been undercover for months, quietly working on Battle of the Sexes with Steve Carell. Battle of the Sexes is the true story of the campaign Billie Jean King went through in the 1970s to get female tennis players equal prize winnings. Billie Jean was riding the wave of the Women's Rights Movement, and her argument was that female and male tennis players are doing the same job and they deserve equal prize money. She chose to do a one-on-one match with Bobby Riggs in 1973 to show the world that a woman can beat a man on the tennis court. And she won. And she became known as an international pioneer and advocate for women's rights, pay equality, LGBT rights and tolerance. Incidentally, Riggs and King were quite close friends for many, many years, and they had a great comradery on and off the court.
So, Emma Stone is playing Billie Jean and Steve is playing Bobby Riggs. Emma trained for months to play Billie Jean, and she's completely transformed her body. But according to Page Six, all of that training was for naught because Emma sucks on the court.
Emma Stone plays tennis icon Billie Jean King in the upcoming movie "Battle of the Sexes" — but sources told Page Six that Stone needed a body double for the sportier scenes, because her skills on the court were subpar. Even personal lessons from King herself couldn't help Oscar nominee Stone find her game, a source said.

"Billie Jean herself tried to teach Emma to play tennis, but she was useless, so they got a body double," said an insider, who added, "Steve Carell, who plays Riggs, is a great tennis player and did all of his action scenes." But another source said: "There are always doubles in films that require a sport, skill or stunt. Emma did play tennis in the film. And so did her double. Steve also had a double." Both Emma and Steve had their own pro tennis coaches prior to, and during, filming.

A spokeswoman for King confirmed the tennis legend gave Stone personal pointers, saying, "Billie Jean visited the set and had a fantastic time. She did give Emma some pointers on her serve and backhand. They just had a blast. Billie Jean had the most fun." A representative for Fox Searchlight declined to comment.
I would love to hang out with Emma Stone and Billie Jean King together!!! That sounds like so much fun. As for Emma not being a great tennis player…? Okay? I mean, I doubt she's about to go pro after five months of training too. But that was never the point. She's supposed to look and act like Billie Jean and the rest will have clever editing.
Meanwhile, there's a rumor that Emma found love on the set of Battle of the Sexes. According to Star Magazine, Emma has been quietly dating costar Austin Stowell. Stowell previously dated Nina Dobrev.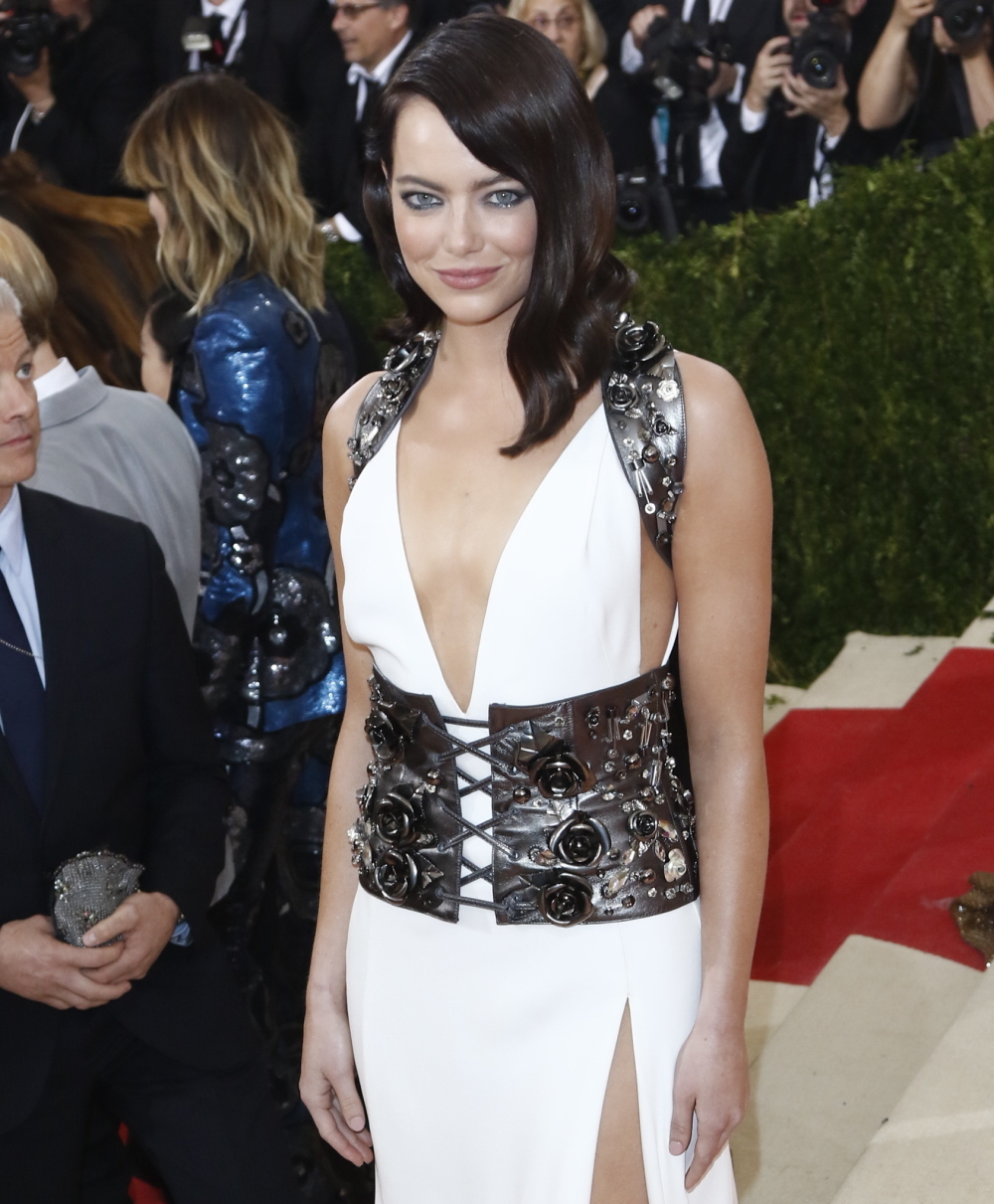 Photos courtesy of WENN, Fame/Flynet, Sony.