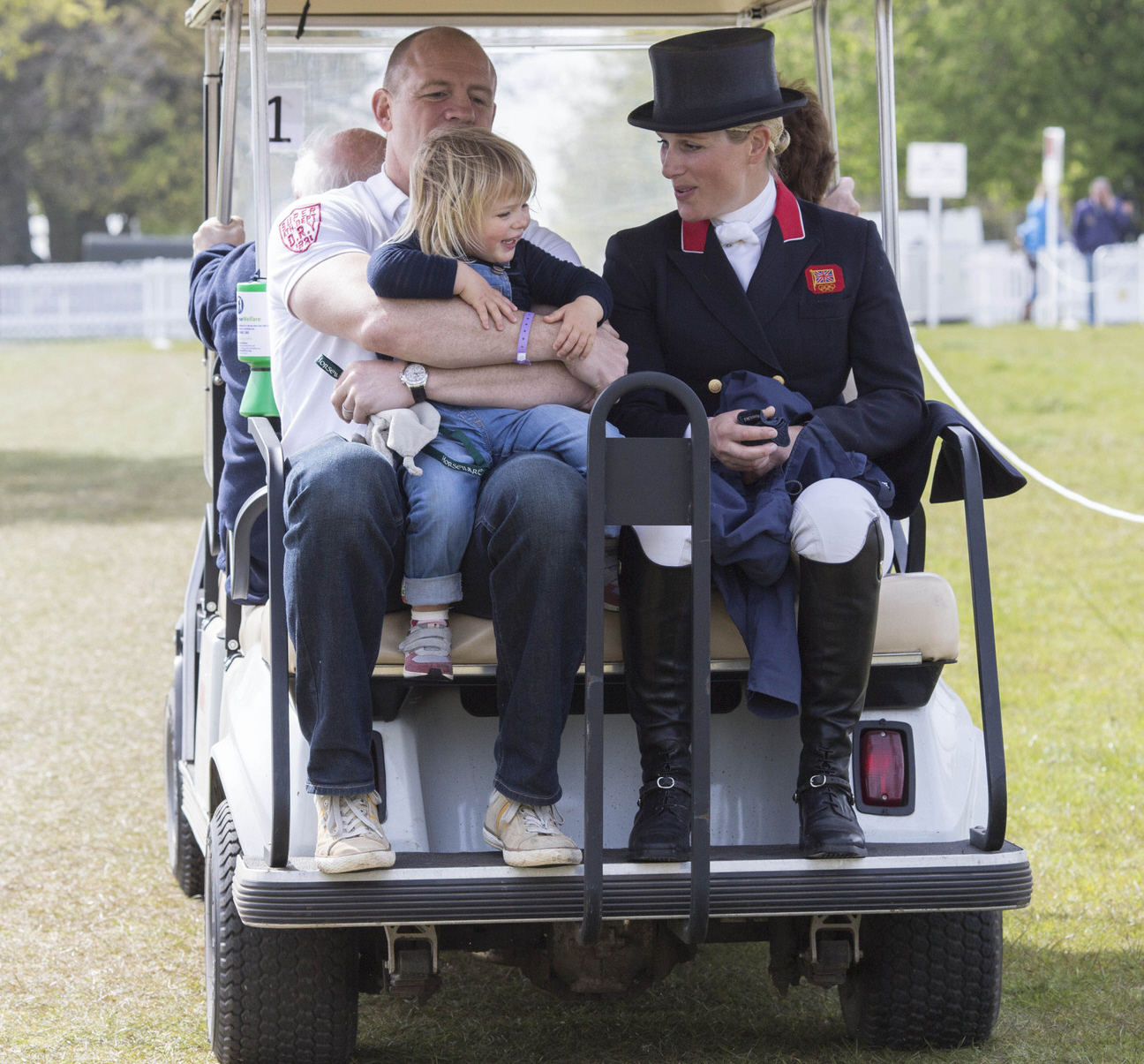 While their marriage has seen a few blips, Zara Phillips and Mike Tindall seem to be a pretty solid couple. Zara is the only daughter of Princess Anne, and Mike Tindall is the rough-and-tumble rugby player. They were married in 2011, just a few months after William and Kate's big wedding. Zara welcomed daughter Mia Tindall in 2014, and Mia seems to be utterly adored by both of her parents. Reportedly, Zara's pregnancy and birth was pretty difficult, so Mia might even be their only child, or their only child for a while. So it makes sense that Mike and Zara would be especially hands-on with Mia, even if it means going against the royal/aristocratic tradition of packing off one's children to far-flung boarding schools when they're very young. Mike Tindall has put his foot down: no boarding schools for Mia! From the Daily Mail's gossip girl, Girl About Town:
Oh dear – it seems there could be something of a bust-up brewing in the Tindall household. In a move that could well upset his wife Zara, Mike Tindall has robustly insisted that he will not send their daughter Mia away to a boarding school such as Gordonstoun. The move flies in the face of Royal tradition as many of the family have attended the elite school in the north of Scotland, including Prince Philip, Prince Charles… and Zara herself.

'I'm certainly not keen on sending Mia away to a boarding school at the other end of the country,' Tindall told me at London's famous Abbey Road studios, where he was supporting a fundraising event for children's charity Hope and Homes. 'I know many people who say boarding was the making of them because they forged great independence from their parents, but I don't really want her to be distanced from us.'

The former England rugby captain, who attended Queen Elizabeth Grammar School in Wakefield, added: 'My school was a public one and plenty of my mates lived in, but I was just a day student and it definitely didn't do me any harm. If anything, I enjoyed the best of both worlds. Personally, I'd rather she attend a school that's nearby, where we'll always be on hand if she needs us. Anything else goes against my instincts.'

There are a number of top-notch schools near the Tindall home on the Gatcombe Park Estate in Gloucestershire that Mia's father may consider more suitable for her. Insiders suggest that Dean Close pre-preparatory school in Cheltenham may be the first choice, while in later years Mia could become a day girl at Cheltenham Ladies College.
I don't think Mike is off-base at all. While there are some upper-crust Americans who send their kids off to boarding school, the whole English tradition of packing off the kids at such a young age just seems ridiculous to me. If Mike and Zara want Mia to stay at home, good for them. It's nice to see Mike insisting that they break the mold. I bet when Mia gets to be a teenager, she'll actually want to be with her friends at a prep school or boarding school, but for her early education? Mike's right. And THIS is the real "middle class" and "normal" way of doing it, in my opinion. While the Duchess of Cambridge's instincts might be similar to Mike's, there's no way that the royal family will let George and Charlotte stay at home when they get to a certain age. By the age of eight, I bet George gets packed off to boarding school.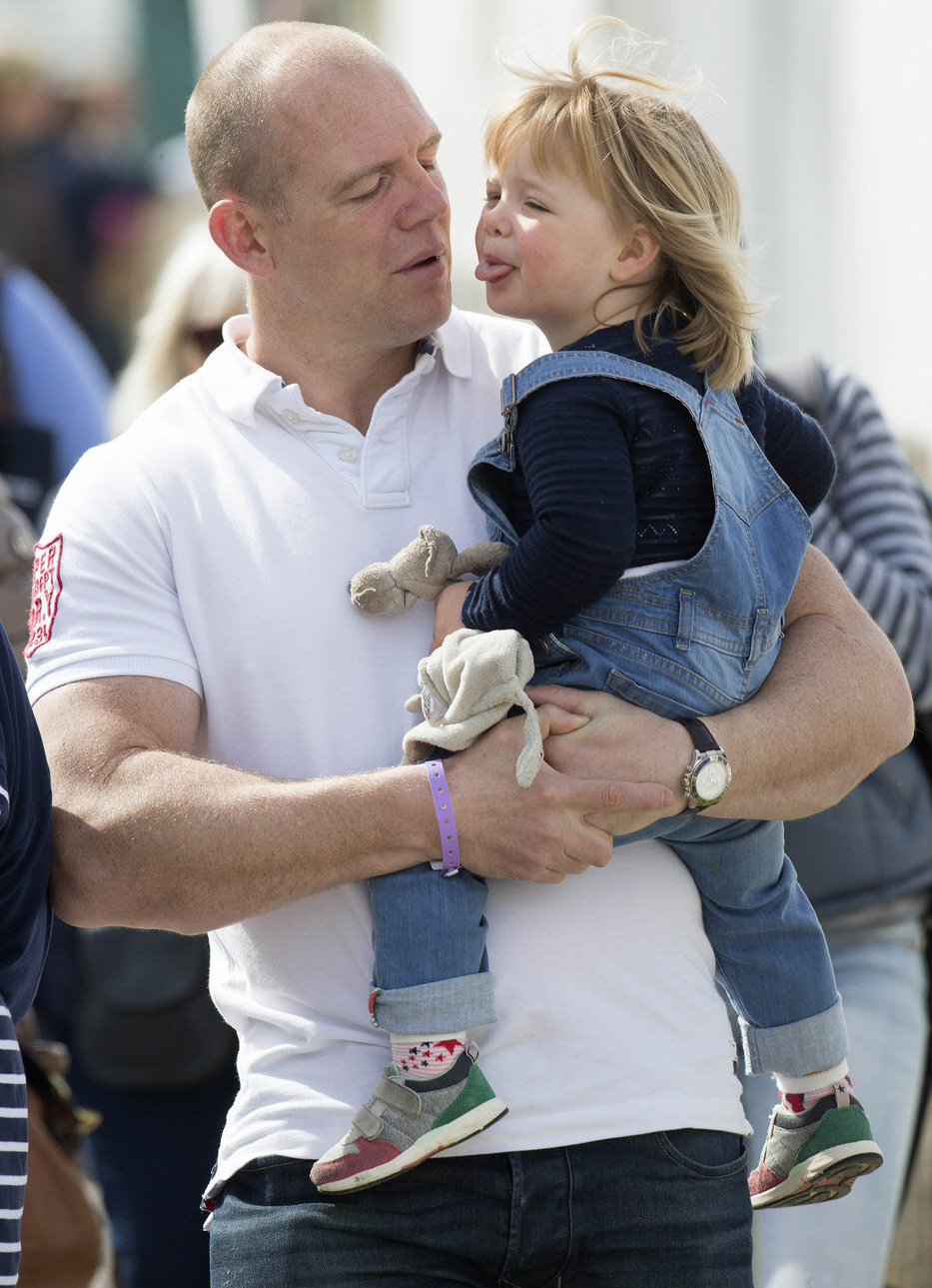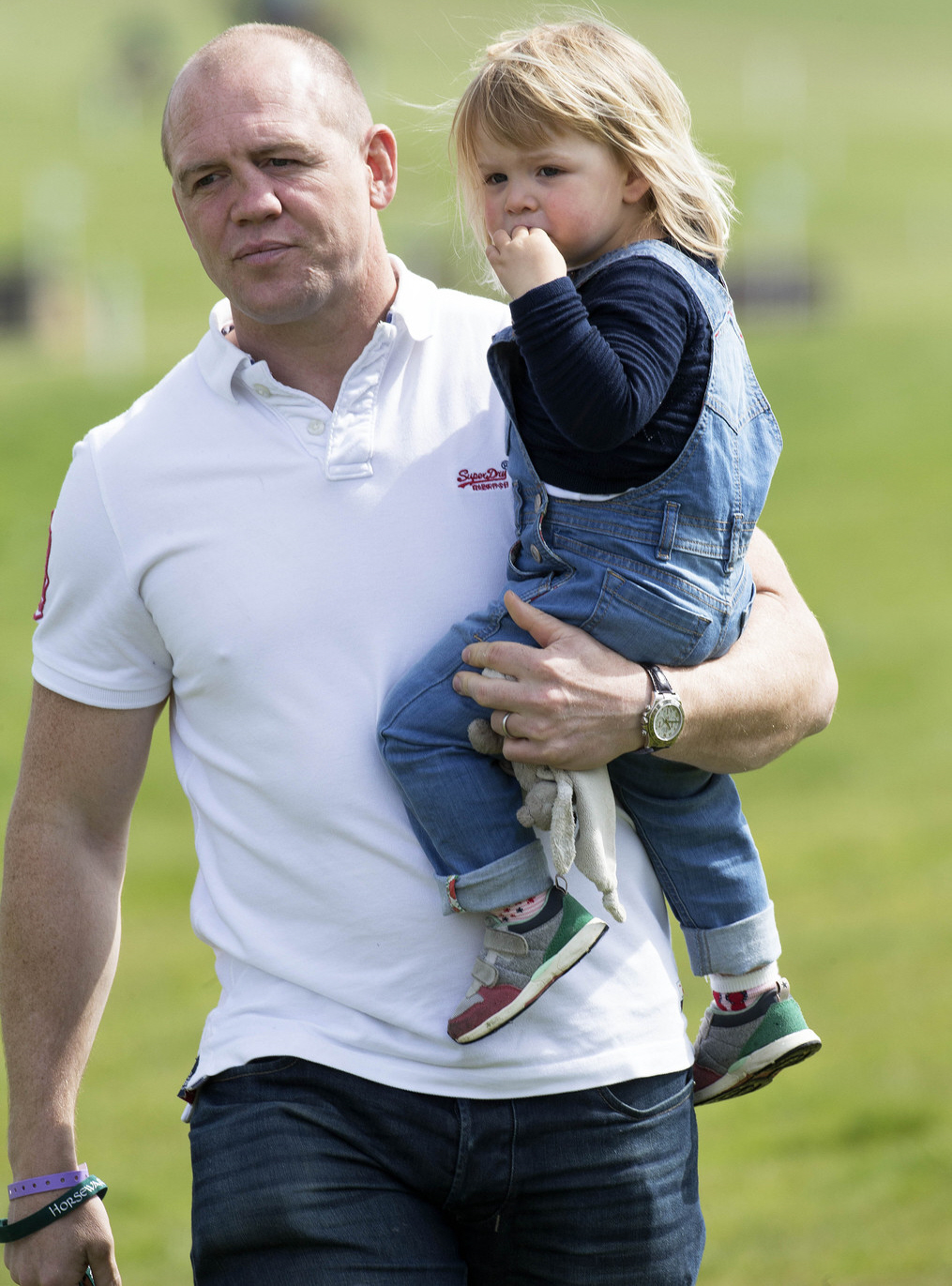 Photos courtesy of Pacific Coast News, WENN.