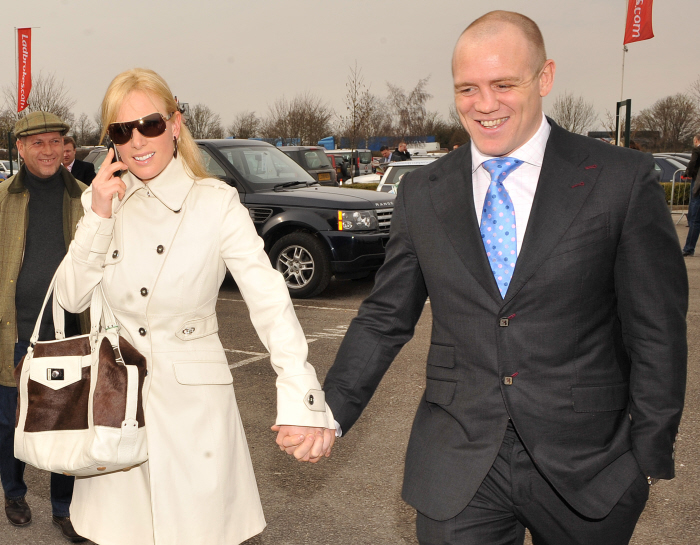 Less than two weeks ago, Mike Tindall was outed as a cheater. He just got married this summer to Zara Phillips, daughter of Princess Anne and granddaughter of the Queen. Mike was "caught" with a busty blonde in New Zealand – there was video of the blonde and Mike flirting, kissing, nuzzling and more at a bar. Mike was in New Zealand for the Rugby World Cup games, and the cheating incident occurred before Zara, his wife, traveled to New Zealand to meet up with him. When the news broke, Zara continued with her plans to meet him, and they did a few photo-ops in which they looked kind of grumpy, but like she has probably "forgiven" him. But it's gotten worse. There are new photos (screen caps from a video) of Mike flirting and getting sexy with the SAME blonde on the same night. He took his side-piece to a second location!
Zara Phillips smiles broadly as she strolls hand in hand with Mike Tindall, hours before it emerged another humiliating video exists of her husband's flirty night with a mystery blonde. A second CCTV video is said to have captured the England rugby star with his female companion two weeks ago.

The images are from Cowboy Bar in the New Zealand resort of Queenstown, 100 yards from the Altitude nightspot where footage seen around the world was taken. The pair are said to have gone to the bar after leaving Altitude.

Tindall's only hope of saving his bride of seven weeks from further heartache is the promise by Cowboy's manager, Mel Latu, that the video will not find its way on to the internet.

'We don't want to ruin this guy's life,' said Miss Latu. 'Similar to what they say about sports lives and private lives, what goes on in our bar, stays in our bar.'

Tindall and his blonde companion reached the Cowboy Bar around 2am, after he had been seen hugging and kissing her in Altitude.

Miss Latu said she has seen the CCTV footage and it is much the same as the Altitude video. 'My boss doesn't want anyone to see it,' she insisted.

Meanwhile a man associated with the Heritage Hotel, where the England team were staying in Queenstown, has told the Daily Mail Tindall arrived there alone in a taxi some time after 3am.

'He was very drunk, fell down in the road and I had to help him to his room,' said the man. 'But I can assure you he was alone. There was definitely no blonde with him.'

The news of a second video is likely to heap further humiliation on Zara, who appeared to have forgiven her husband's cavorting when she met up with him in Dunedin at the weekend.

They enjoyed lunch with two friends on Friday and Zara watched Tindall play in England's 67-3 World Cup victory over Romania on Saturday.

The couple celebrated with a meal in the town's Bacchus restaurant last night.
[From The Mail]
Well, at least it's not a new girl, and at least the photos and video were taken the same liquor-soaked night. I'm not saying it's a good situation – but the damage is more containable if you use the excuse of "It was just one really bad night." I do feel sorry for Zara, though. She and Mike dated for years without this kind of exposure and press, and now that they're married, they've found themselves under a microscope like never before. I wonder if Zara is thinking, "Damn, he might have been screwing around on me all of this time." Because he probably was, and he just got away with it because no one cared.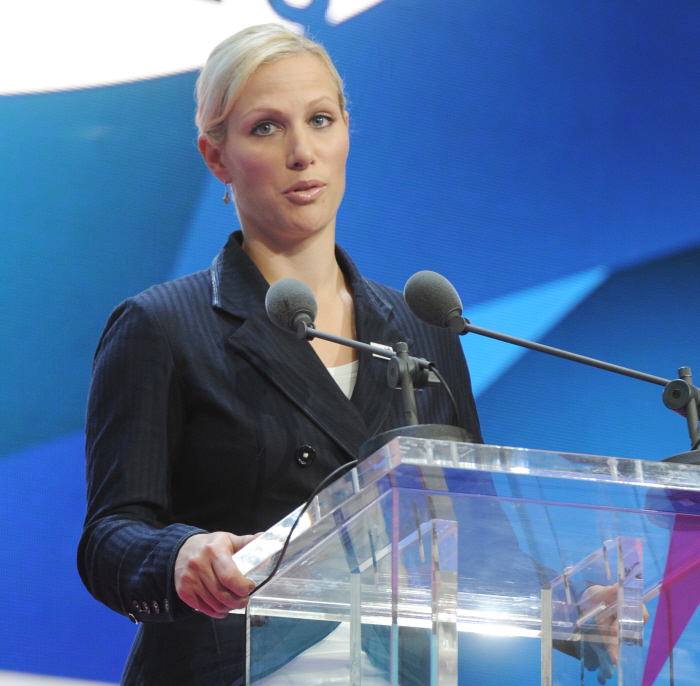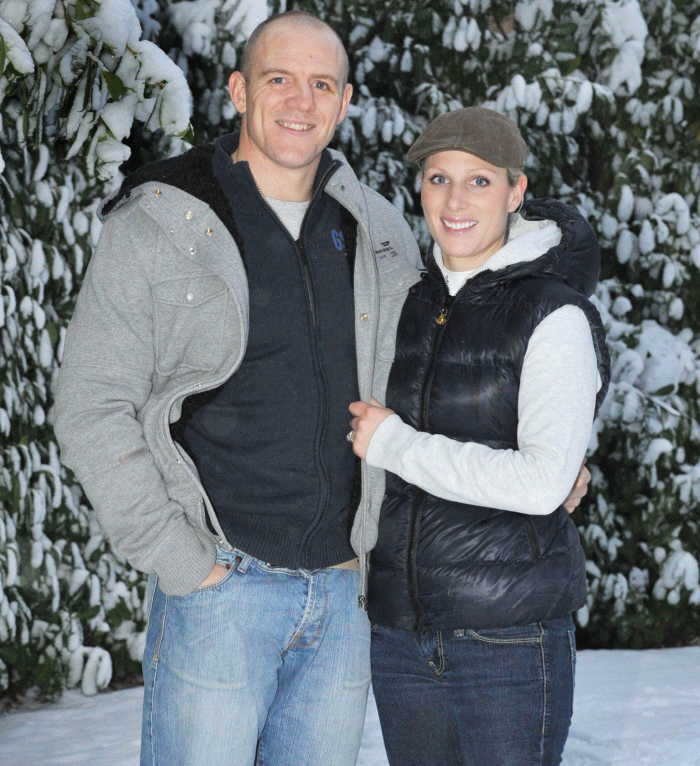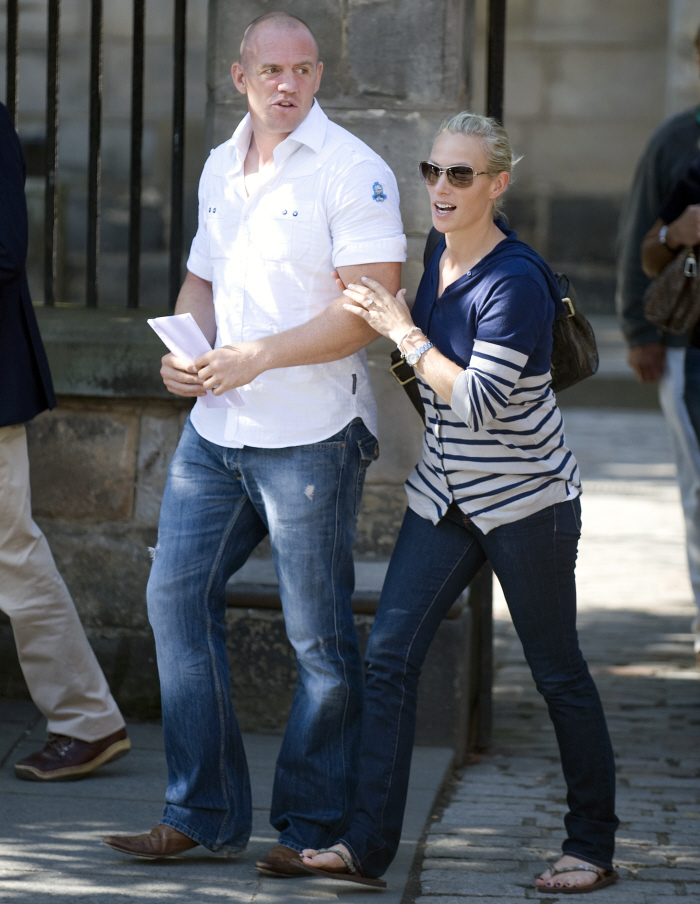 Photos courtesy of WENN.