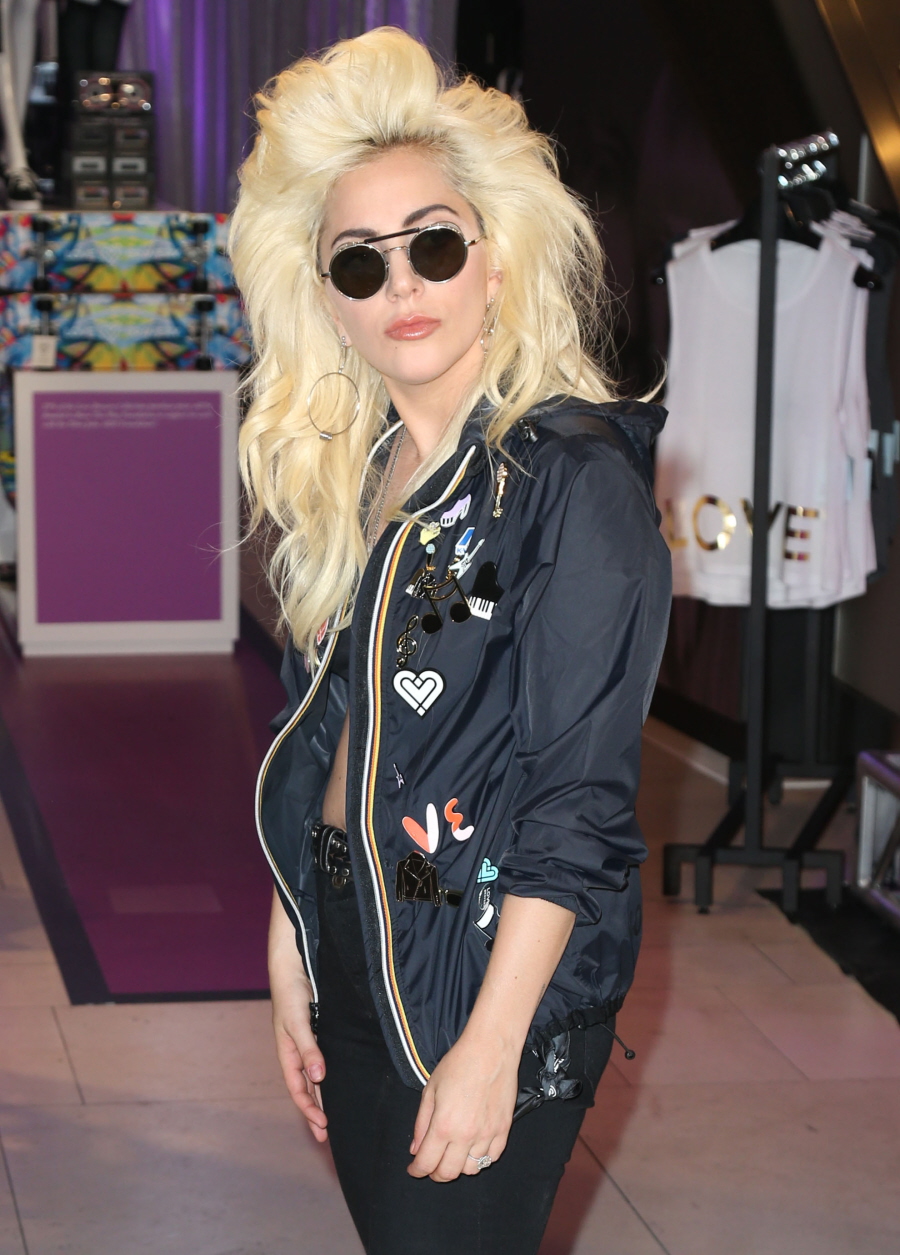 I've been enjoying the three-month reprieve from Lady Gaga, haven't you? Gaga successfully relaunched her career and her brand in 2015, and it culminated with her Oscar nomination this year. Most people thought she was going to win. She didn't. Sam Smith won. And Gaga has been pretty quiet ever since. Don't get me wrong, she's tried to get attention in various ways (pap strolling, relationship drama, discussing her wedding), but most people have been ignoring her.
I was actually wondering if Gaga would backslide a little bit, go back to Gaga 1.0, the zonked-out, melodramatic pop star who made every little thing about Gaga and Gaga's struggles. I thought we would see her stumbling around in little more than a bra and fishnets. I thought we would get a new album, plus twenty magazine covers to promote it. But no. Gaga is sticking with acting for now. She took part in Variety/PBS's Actors on Actors series, and she sat down with Jamie Lee Curtis for a conversation. And Gaga has a lot of thoughts about the oppression of her overwhelming fame.
Lady Gaga of "American Horror Story: Hotel" and Jamie Lee Curtis of "Scream Queens" are arguably some of the most famous new faces on TV. But fame isn't all it's cracked up to be — at least not for Curtis, who told Gaga during their conversation for the fourth season of Variety and PBS' "Actors on Actors" series, that it's "isolating." Surprisingly, Gaga agreed with the veteran actress.

"I don't think I could think of a single thing that's more isolating than being famous," said Gaga. But as Curtis pointed out, they both sought out fame. Well, actually, they both sought out the "art," and fame was a side effect.

"It's almost impossible for people even to probably look at my career and the things I've done and think, 'Oh, she didn't want [that] — of course she wanted to be famous, of course she wanted all that attention.' It's just, creative expression is what I am and I would've been doing this whether I became famous or not," said Gaga. "I wouldn't have given up to try to get famous in another way," she added. "I wanted to get a job being creative and I did."

The hardest part of fame for Gaga has been the disconnect between herself and the people she interacts with who hold unrealistic, if not false, expectations. She assured Curtis that she's not extraordinary.

"It is very hard to not be able to engage with people in a real and honest way because they either want something from me or they see me as something that I simply am not," she said. "I am not some goddess that dropped down from the sky to sing pop music, I am not some extra-incredible human person that needs to be told how wonderful they are all day and kissed."
Sorry, Little Monsters, but I have to call bulls—t. Gaga wanted to be famous. Sure, she wanted to sing and dance and make art. But she also wanted to be famous. You know how I know that? Because for a few years, everyone stopped giving a sh-t about Gaga and she was so desperate for a comeback and for everyone to pay attention to her again that she completely rebranded herself and resold herself. If she really didn't care about the fame, she could have just gone away and no one would have noticed. But everything about her is so LOOK AT ME!!!!!
And this: "I am not some goddess that dropped down from the sky to sing pop music…" Only Little Monsters think that of Gaga, so she's basically telling her true-blue fans to stop worshiping her. Except that she would be beside herself if they actually stopped worshiping her.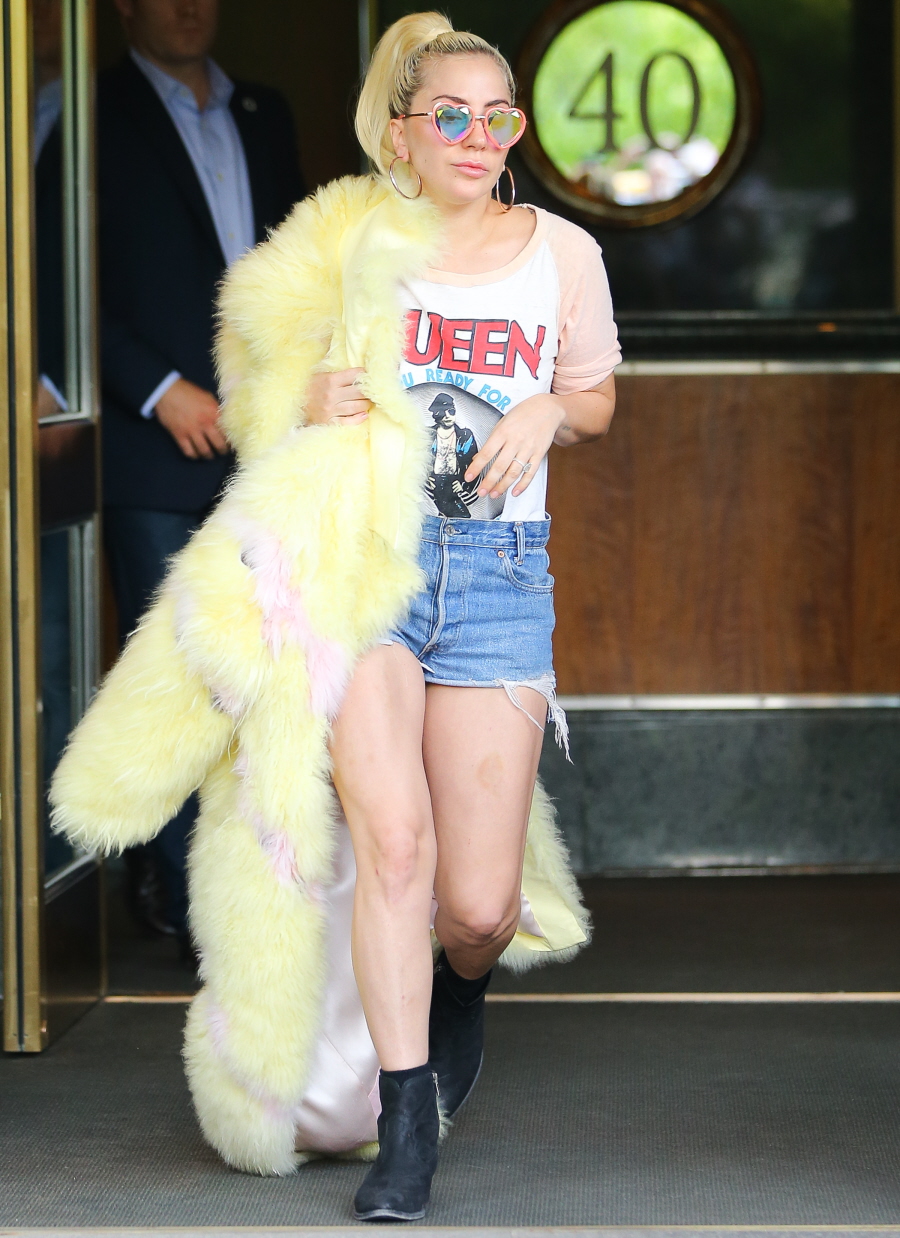 Photos courtesy of Fame/Flynet.