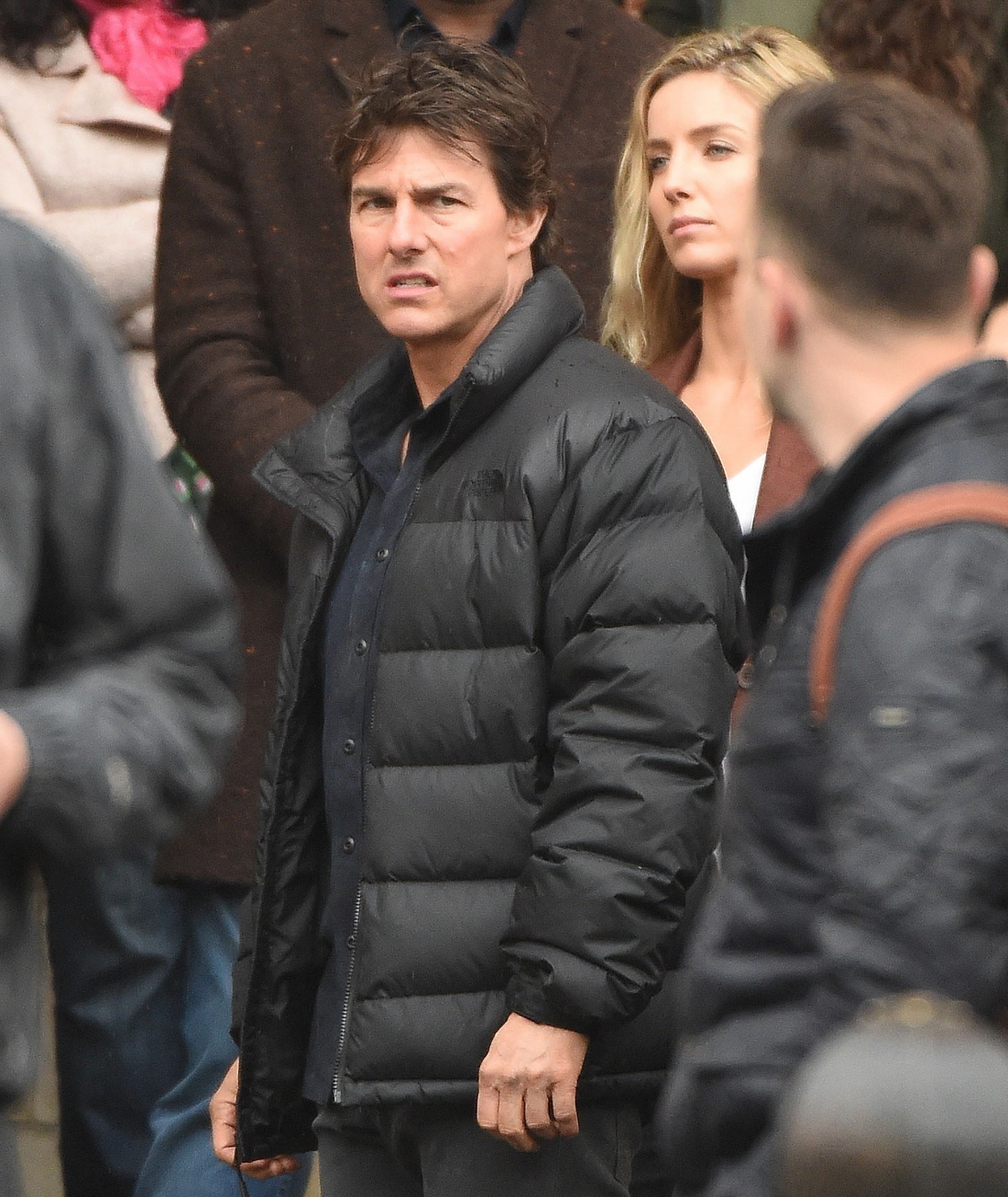 I have long believed that whenever no one can find Tom Cruise for a few months, he has probably nipped down to Brazil to see a plastic surgeon. For what it's worth, I think Tom has had some good work done. You can never put your finger on exactly what is so different about his face, but that's the point, isn't it? Tom Cruise is the picture of Dorian Grey, only instead of selling his soul to live a life of hedonism, Cruise has sold his soul for a tight jawline and Scientology slave labor. My point is that Tom, I believe, has been getting subtle face work done for years now. But In Touch Weekly claims that more work may be in order because Tom is feeling particularly jowly as he works on The Mummy in London.
Tom Cruise's day as a Hollywood heartthrob are slipping further behind him – and he's determined to put a stop to it.

"He is getting older and it's starting to show," says an insider close to the actor. "He's noticed that his jawline and brows are starting to droop. It's been making him unhappy for a long time."

The solution? Plastic surgery. The decision wa smade while Tom, 53, was in England filming 'The Mummy'.

"He was somewhat disappointed in how he looked after he saw himself on-screen. The lighting and makeup people tried to work around it, but there was only so much they could do."

In the end, the actor jetted off to Switzerland to meet with a "very prominent" surgeon. "Tom wants a facelift. Botox and fillers won't cut it. A facelift is the only way to fix what he doesn't like. This is very important to Tom." The actor sought the Switzerland surgeon because of his reputation for being "the best in Europe" and also for having a subtle approach. While Tom wants to have work done, "He doesn't want it to be noticeable. He just wants to look like a slightly younger version of himself."
[From In Touch Weekly, print edition]
So is Tom taking his business from Brazil's best surgeons to Switzerland's most discreet surgeons? Perhaps. I don't know if there's such a thing as "loyalty" to one's plastic surgeon, but if he is truly in the market for a new guy, isn't that French plastic surgeon known as the best? You know, the one who allegedly works on Sharon Stone and Gisele Bundchen?
Also: I was fully prepared to believe all of this until In Touch threw in some details about how Tom wants to look younger to impress his new costar, Annabelle Wallis. Wallis is currently dating Chris Martin, but Tom "unexpectedly fell for her… it started out as just a crush, but Tom really wants to pursue her seriously." But only after his facelift and her comprehensive CoS auditing, I'm assuming.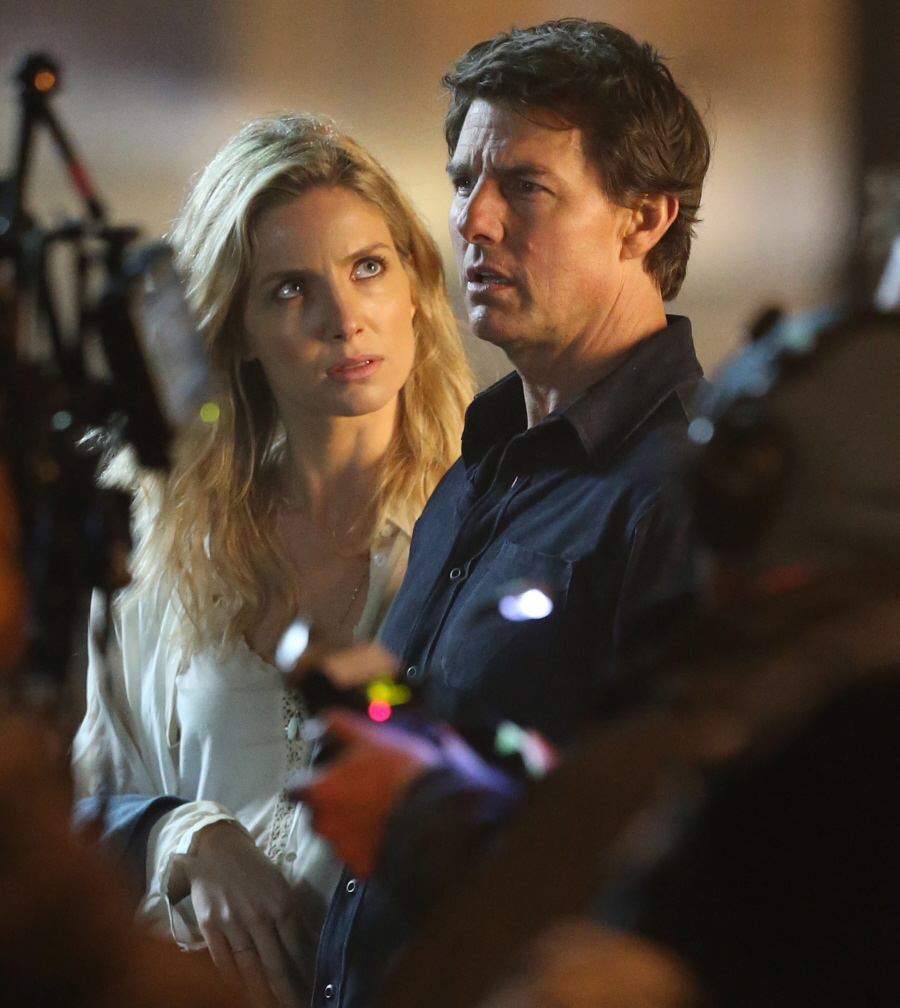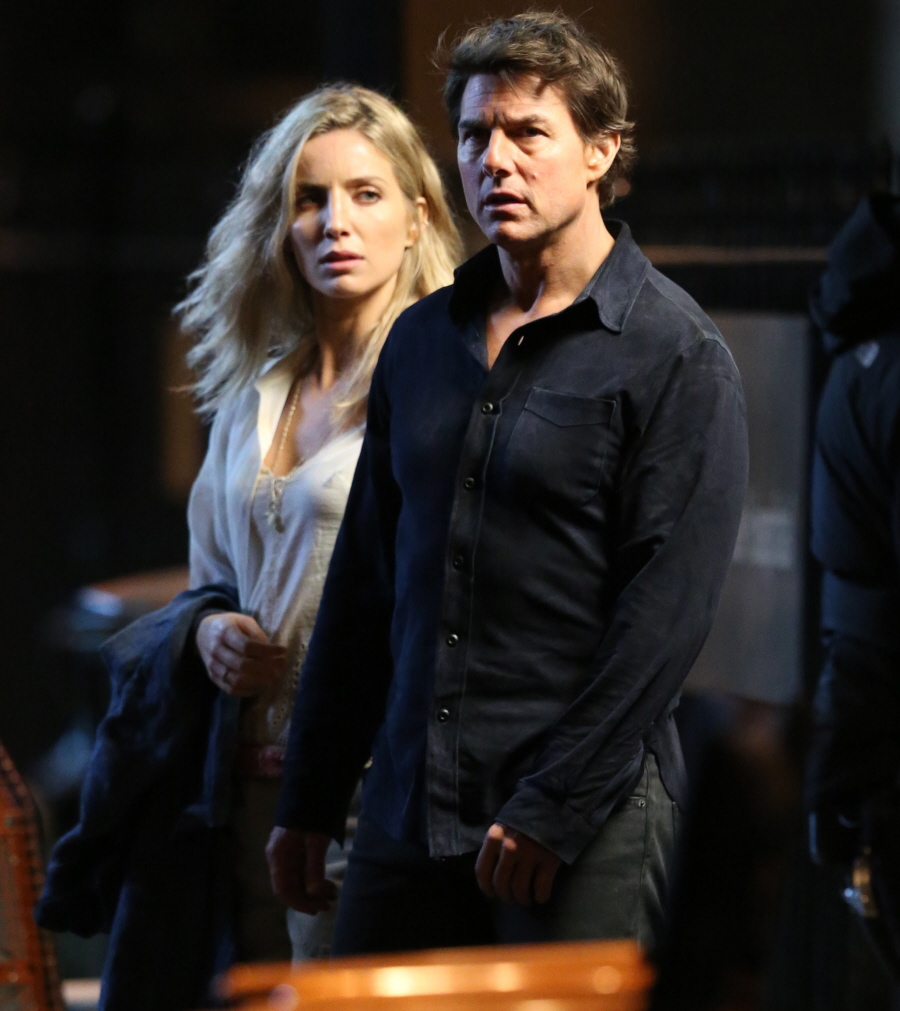 Photos courtesy of Fame/Flynet and WENN.