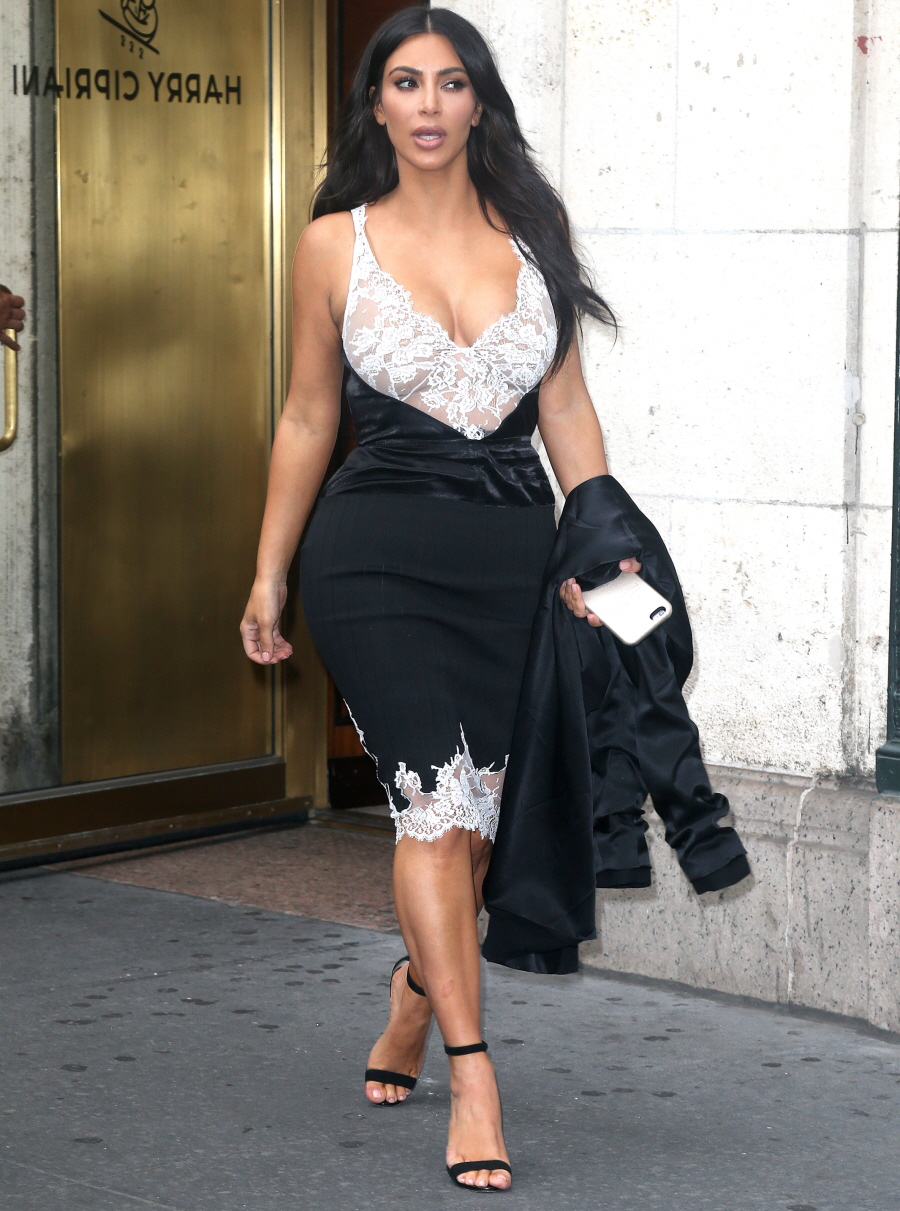 Back in March, Kim Kardashian caused a commotion when she published a nude selfie on her social media. She actually put black bars over her business, but the commotion still reached a fever pitch. I'm really, really tired of talking about it at this point, but here's my little recap: some people went really crazy, basically saying that Kim is terrible role model and an awful mother just because she posted that photo. Some other people then reacted and defended Kim's right to do whatever the hell she wanted with her body without moralizing pearl-clutchers body-policing her. Kim made the argument that she's a feminist and she should be able to do whatever she wants as long as she doesn't hurt anyone. She basically said she was empowered by her nude selfies and that there's nothing wrong with a woman having sexual agency.
Well, Kim is still talking about it. Because who would have thought that one of the biggest pop culture moments of the year would be Kim getting naked yet again? Not even Kim realized that the selfie would become such a big deal. Kim chatted with the Recode Decode podcast on Monday, and she talked more about it:
She still doesn't get why that selfie was such a BFD: "When I posted this photo and I had blonde hair and I put the two censor bars, I truly was baffled when people still cared and the response that people gave. They have seen me naked 500 times!"

So why was it a BFD? "Some people were outraged because I am a mom, some people were so supportive […] I just think it looks good, I am really not trying to cause a reaction… My personality has never been, 'I'm such a feminist and follow me and be naked!..' If you are conservative and that's how you are comfortable, more power to you. I respect you. You don't have to look at what I do."

She actually thinks she's more discreet these days: "Pre-marriage, pre-babies, the answer would have been everything was shareable. After, I would say I keep a good 30 percent to myself."

She doesn't mind how she's portrayed in the media: "I don't have a problem with people reporting on things, except for when it's not accurate. I'm so open. There are so many ways to get to me to find out if it's accurate or not… Old journalism used to be so accurate, and it's just not like that anymore […] that's what I love about social media. Now the journalist doesn't have the final say. If you want to, you can refute what's being said about you that's not true and clarify it."
"If you are conservative and that's how you are comfortable, more power to you. I respect you. You don't have to look at what I do." That's what I never got about all of the anti-Kim outrage. Like, she's just doing her thing. She posts semi-nude selfies regularly. She's vapid and superficial and she doesn't pretend to be anything other than that. But she's also never said that women should be more like her, or that people should follow her lead on nude selfies or anything else. Kim does Kim and she hopes that you do you. Live and let live, peeps.
Hey New York pic.twitter.com/HRZIv5VErd

— Kim Kardashian West (@KimKardashian) June 6, 2016
Photos courtesy of Fame/Flynet.