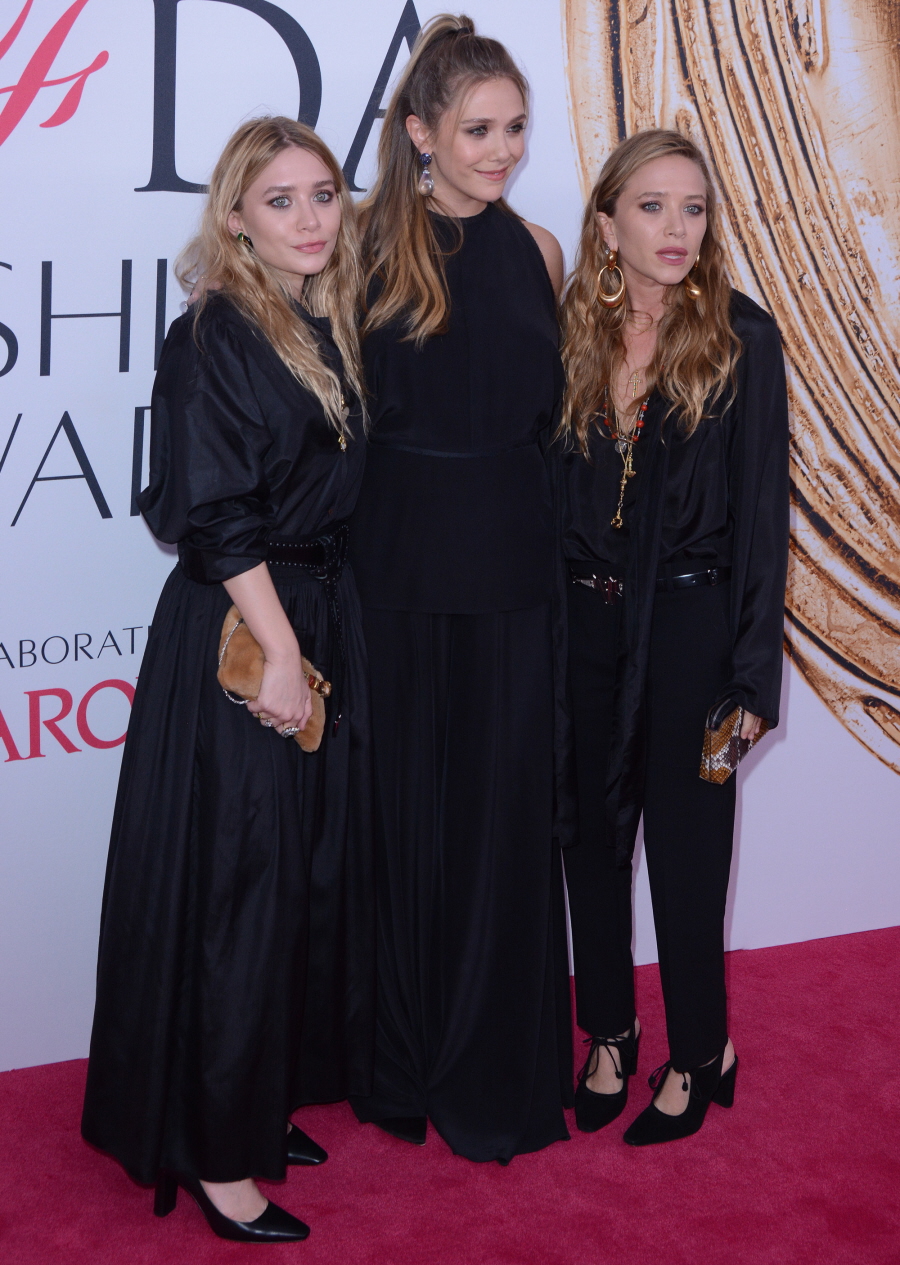 The CFDAs were held last night in New York. I generally find the CFDAs kind of boring, fashion-wise. It's not the Met Gala and it's not the Oscars. Some ladies try to do something different, but most people just look vaguely nice and not particularly noteworthy. Take the Olsen sisters – we've seen Mary-Kate and Ashley Olsen look like Victorian ghosts a million times before. The only difference is that at the CFDAs, they dressed their little sister Elizabeth in The Row and now she looks like a Victorian ghost now too.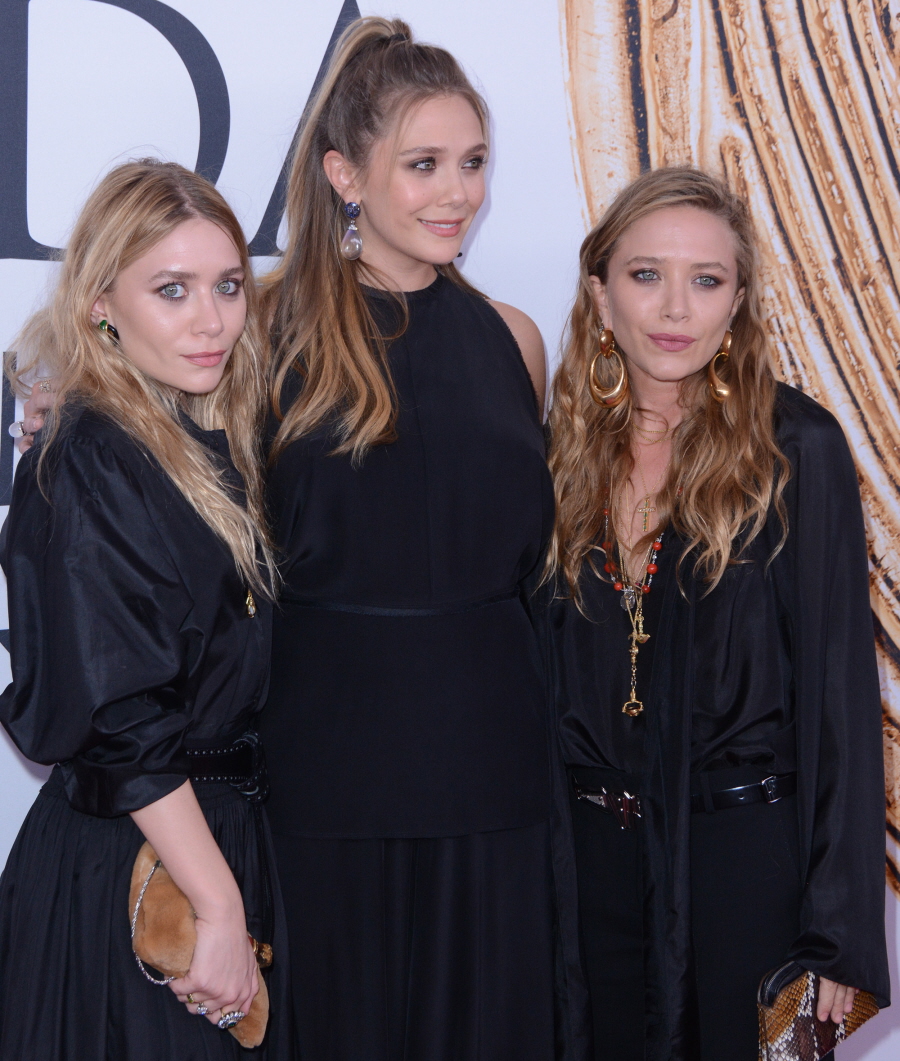 More photos… Stephanie Sokolinski (Soko!!) looking tired in Gucci. It really is about styling with this woman, and I really, really want to take away her pink-brown eye makeup. The dress is fine (and it suits her) but I think she would look better with different hair and makeup.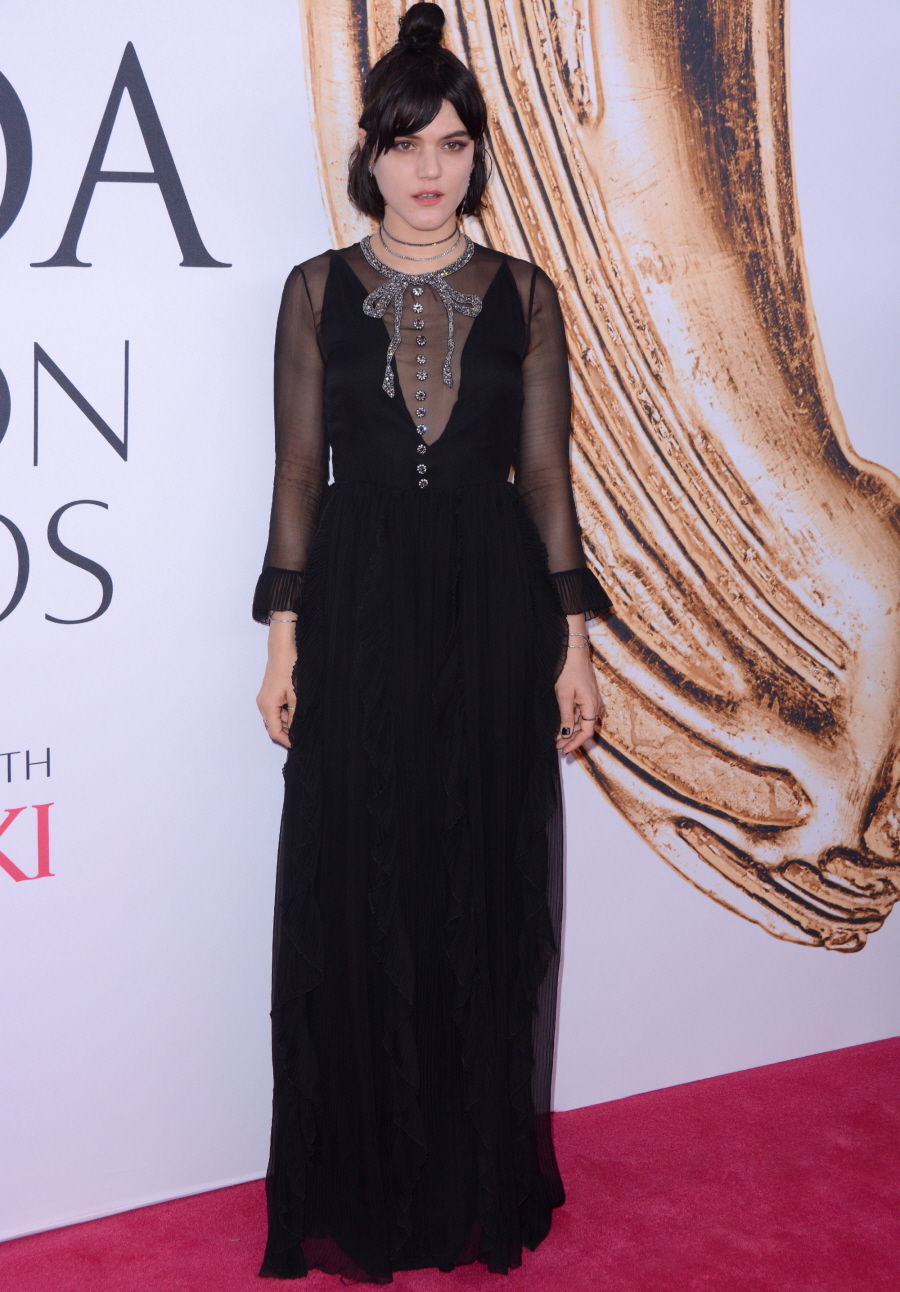 Adriana Lima in Marc Jacobs. I like that she wore pants. This outfit is nice.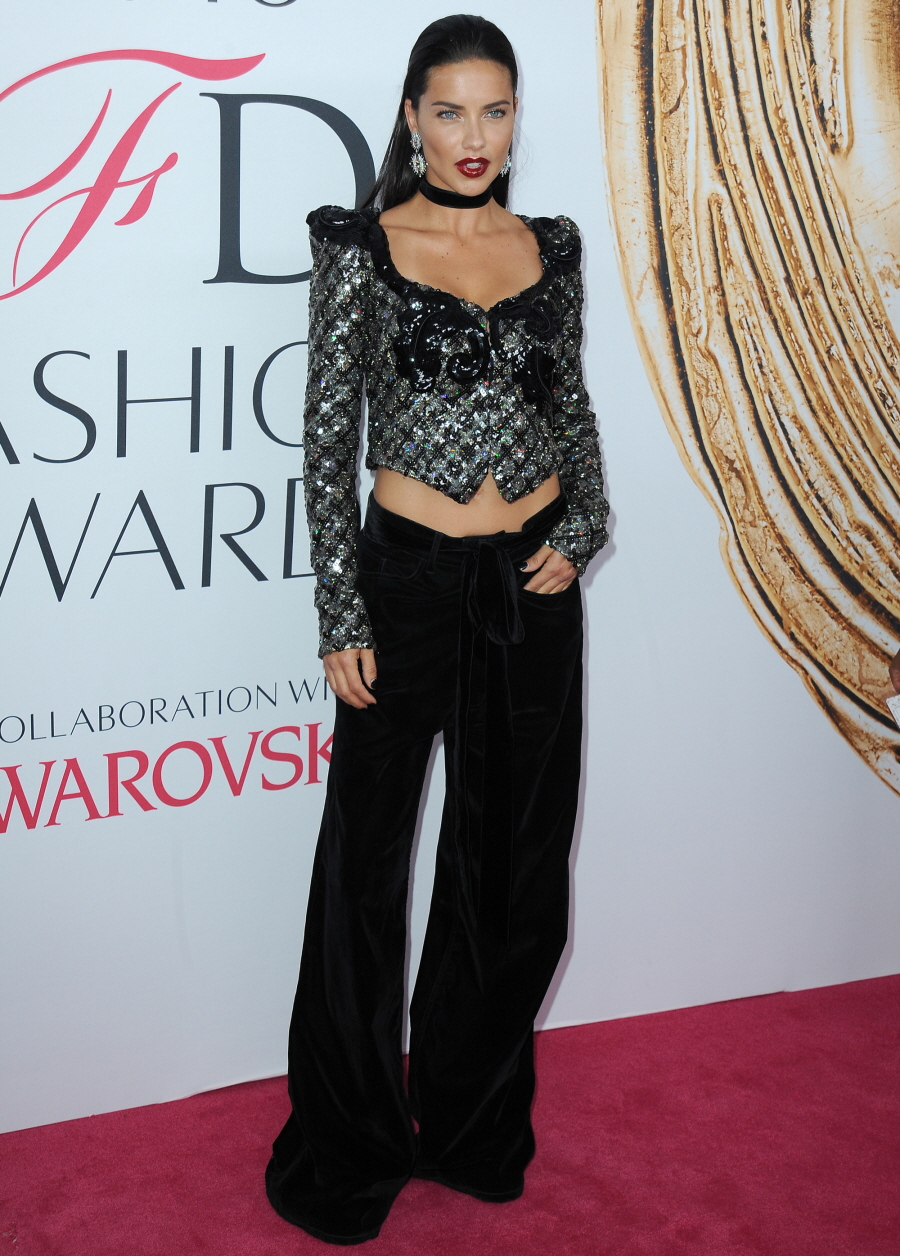 Riley Keough in Proenza Schouler. I'm actually not a fan of Proenza Schouler, I think the clothes usually look overworked and fashion-student-y. But this was one of my favorite dresses at the event.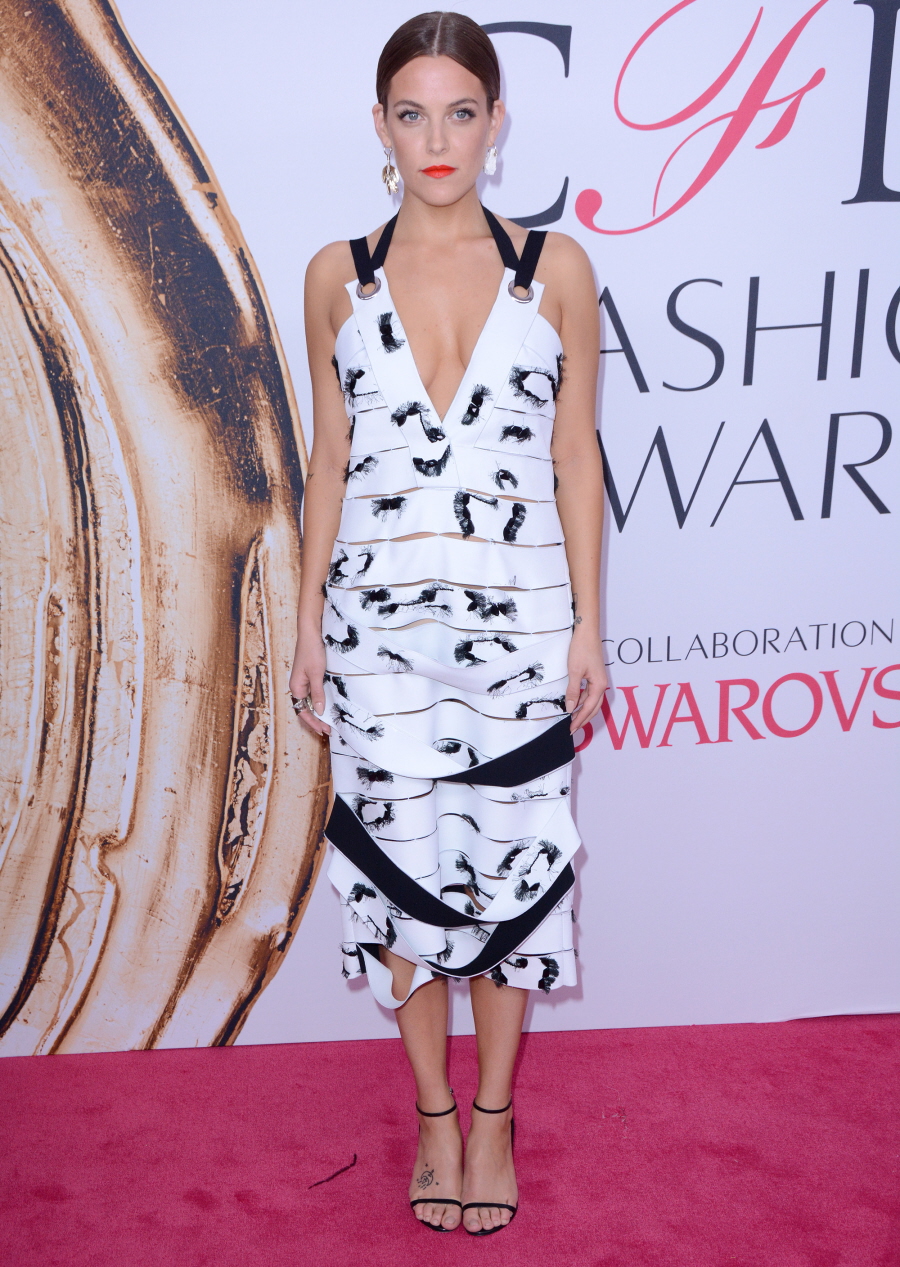 Jessica Chastain in Prabal Gurung. Love the dress, hate the styling. Chastain was doing so well, and I really thought she had gotten some better hair and makeup people. But maybe not. Because she should never, ever do her hair like this.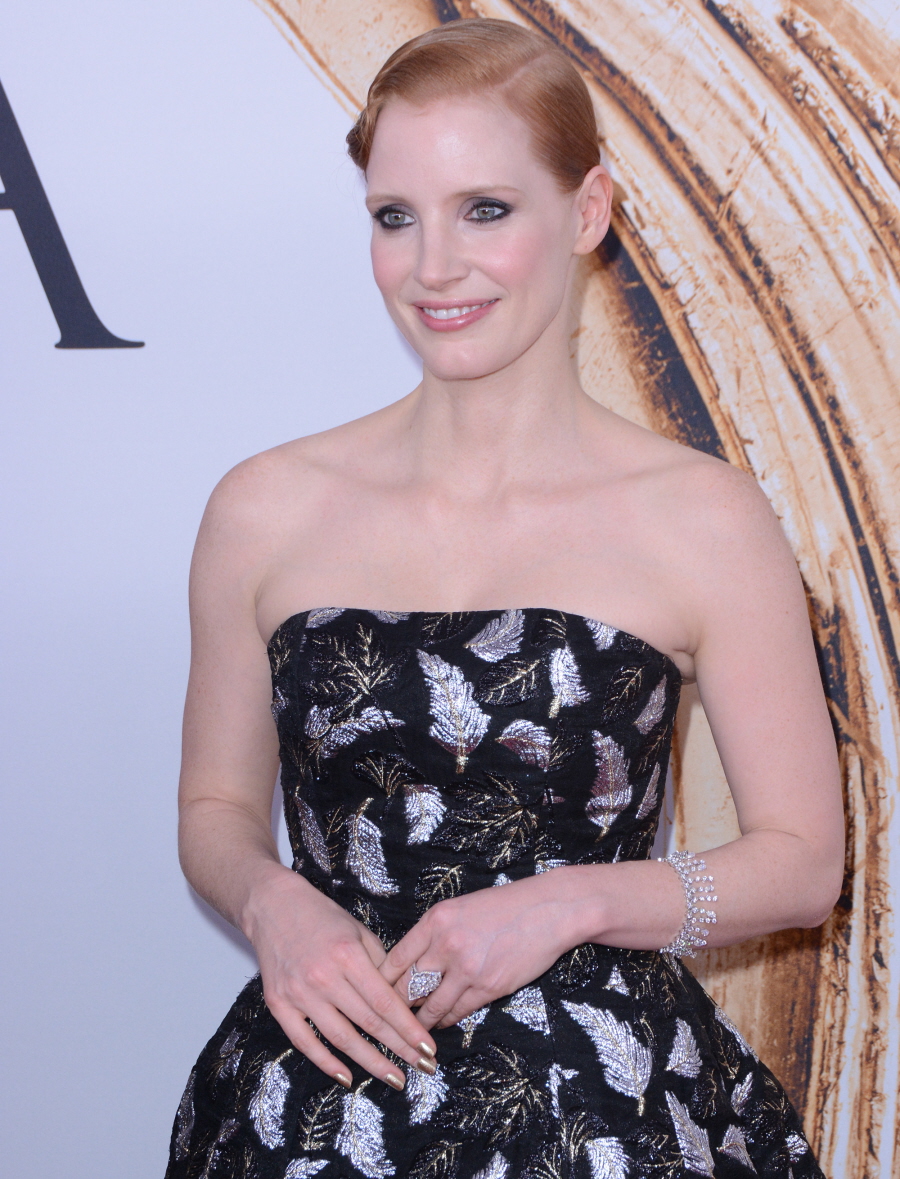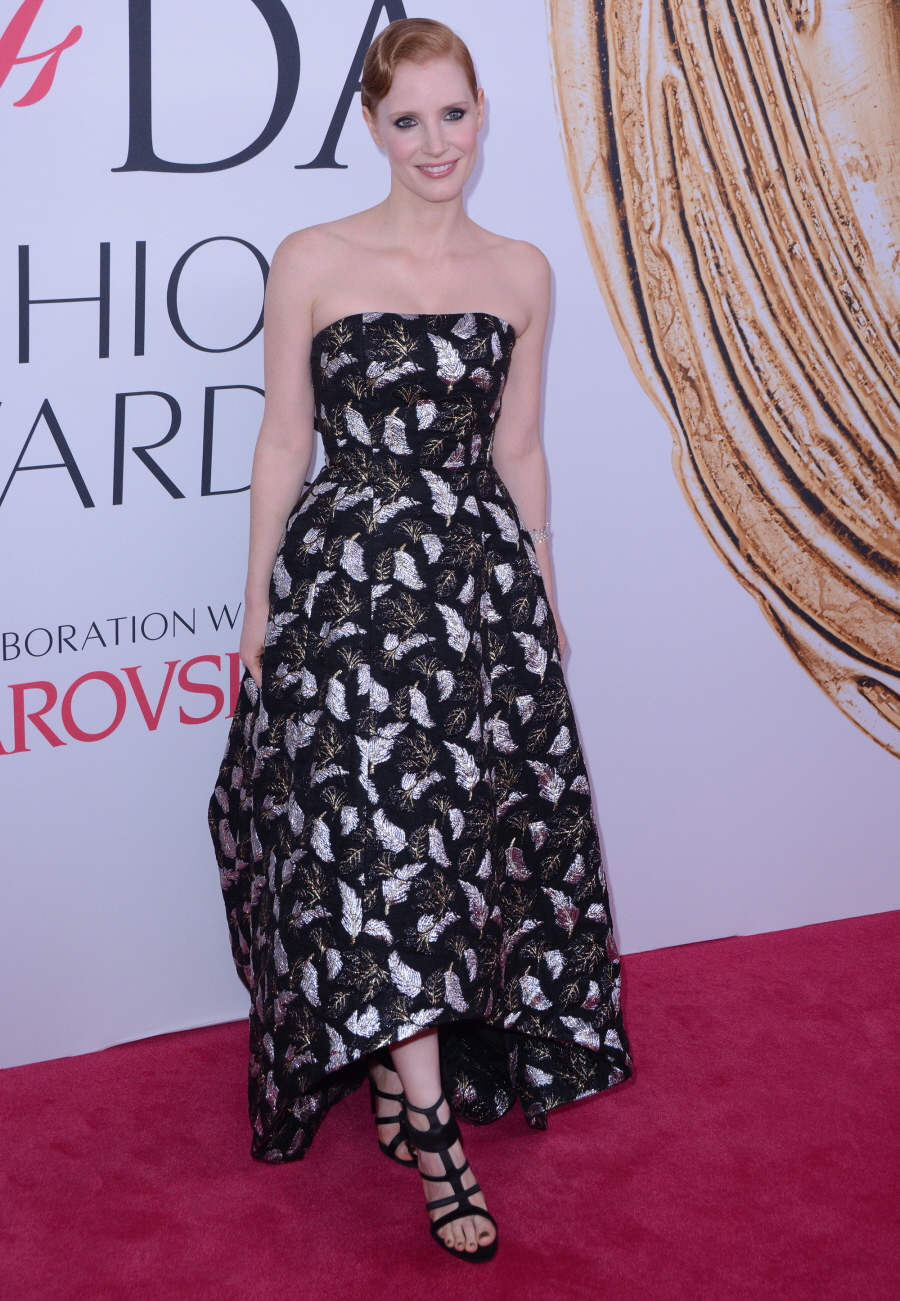 Jennifer Hudson in Prabal Gurung. Pretty dress, but it feels too big and heavy for this event. I also don't like how she matched her lipstick to the dress exactly.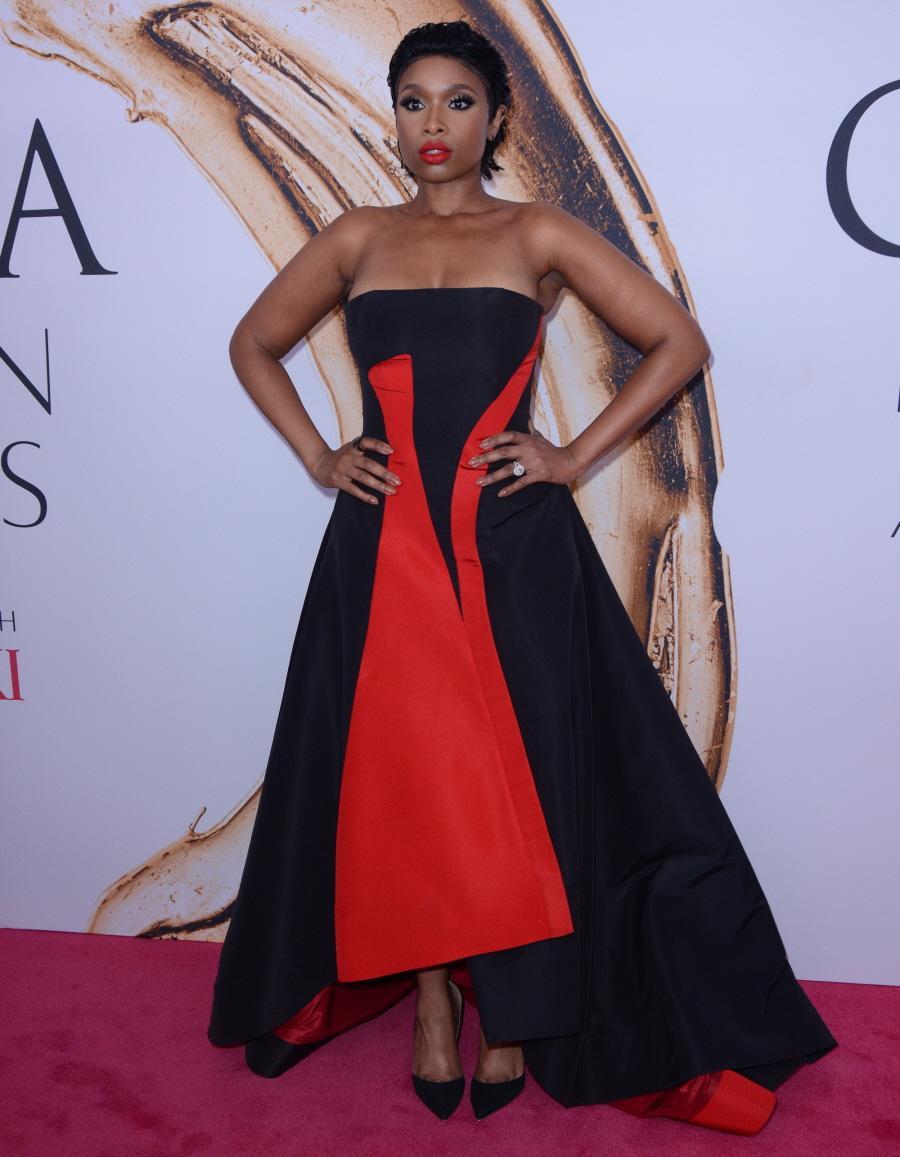 Photos courtesy of WENN.