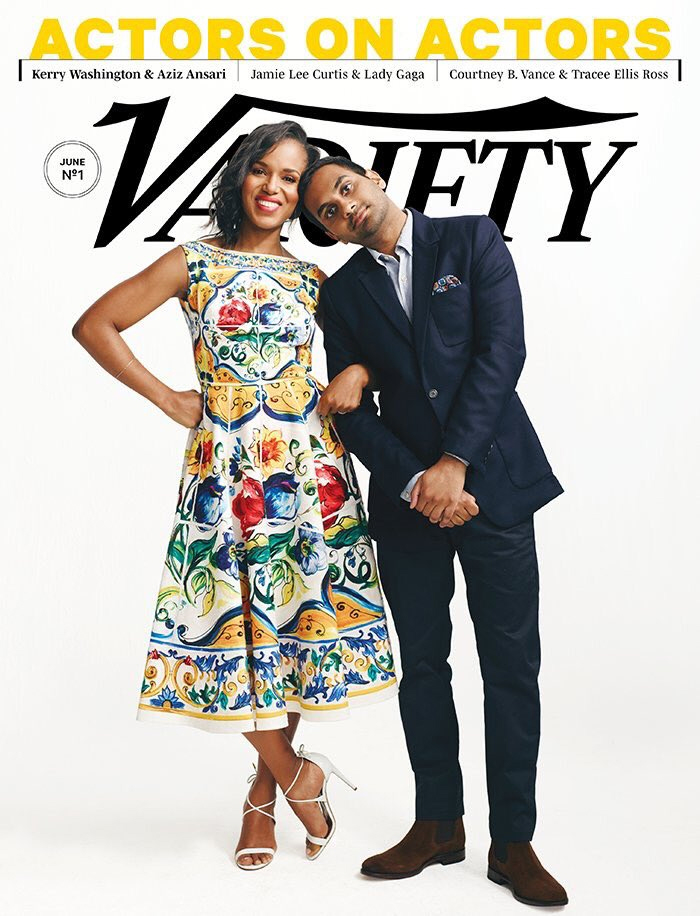 Variety has been parceling out their pre-Emmy "Actors on Actors" discussions. It's Variety's annual thing, to do one-on-one actors interviewing other actors instead of The Hollywood Reporter's "actor/actress roundtable" discussions. This year, Variety paired up Aziz Ansari and Kerry Washington, and now I sort of want to see Kerry and Aziz do a romantic comedy together. You can see the full video here at Variety. The part getting the most attention is where Kerry and Aziz talk about typecasting and stereotype-casting. As in, they've both been called in to audition for two-dimensional "ethnic" or "street" characters. And Kerry says flat-out that she's been fired for not being "hood" enough.
Hollywood is no stranger to stereotype casting. "Scandal's" Kerry Washington and "Master of None" star and executive producer Aziz Ansari have come face to face with this reality on multiple occasions throughout their careers. The actors swapped nightmare stories during a sit-down for Variety's fourth season of "Actors on Actors."

"Before 'Scandal,' I was actually cast in two other pilots. Both went to series, but I was fired and recast," Washington said. "For both, it was because they wanted me to sound more 'girlfriend,' more like 'hood,' more 'urban.'"

While Washington experienced the repercussions of not fitting a certain stereotype, she soon discovered that it wasn't exclusive to racial cliches.

"I've had friends of mine say like they're tired of 'gayface' and I was like, 'What's gayface?' They were like, 'It's the gay version of blackface, like come in and be more effeminate,"' Washington said, recounting past conversations.

"It's interesting; like every person that's not a straight, white guy has their version of this," Ansari said. Ansari said he's shown up to auditions only to find he got booked because the project was trying to cast a certain look.

"A lot of other minority actors have told me, 'Oh, this so rings a bell' when you go into an audition room and you see a bunch of people that look like you and you just start feeling like, 'Oh I'm not here [for me], I'm here because I fit what looks like the person they want in here,"' Ansari said, referencing a "Master of None" episode — "Indians on TV" — where he addresses auditioning. Ansari said as executive producer of "Master of None," he has tried to bring authenticity to the characters he features on the Netflix show, allowing them to keep their own clothing styles and be themselves instead of becoming a character on a page.

"I feel like a lot of times people don't do that and then you end up with other people's perception of what certain people are like," Ansari said.

"I definitely feel like I'm at that point where it's nice to not have to sit at home and wait to be invited to the party, but to be creating work for yourself," Washington added.
I would love to know which shows Kerry is discussing, and if those shows are even on the air at this point. I doubt they are. While I personally don't watch the Shonda Rhimes shows, I appreciate that Shonda's shows are cast without resorting to these ridiculous stereotypes. Kerry is an African-American woman playing a bad-ass political fixer, a role that would be played by a white actress on almost any other network, you know? As for Kerry being deemed not "hood" enough by casting directors… I've watched Kerry do roundtable discussions with other actresses, and by far, Kerry always comes across as the most confident, the most educated (she has a college degree), the smartest and the most thoughtful person in the room. It's sad that the only parts casting directors saw for her were these one-note characters.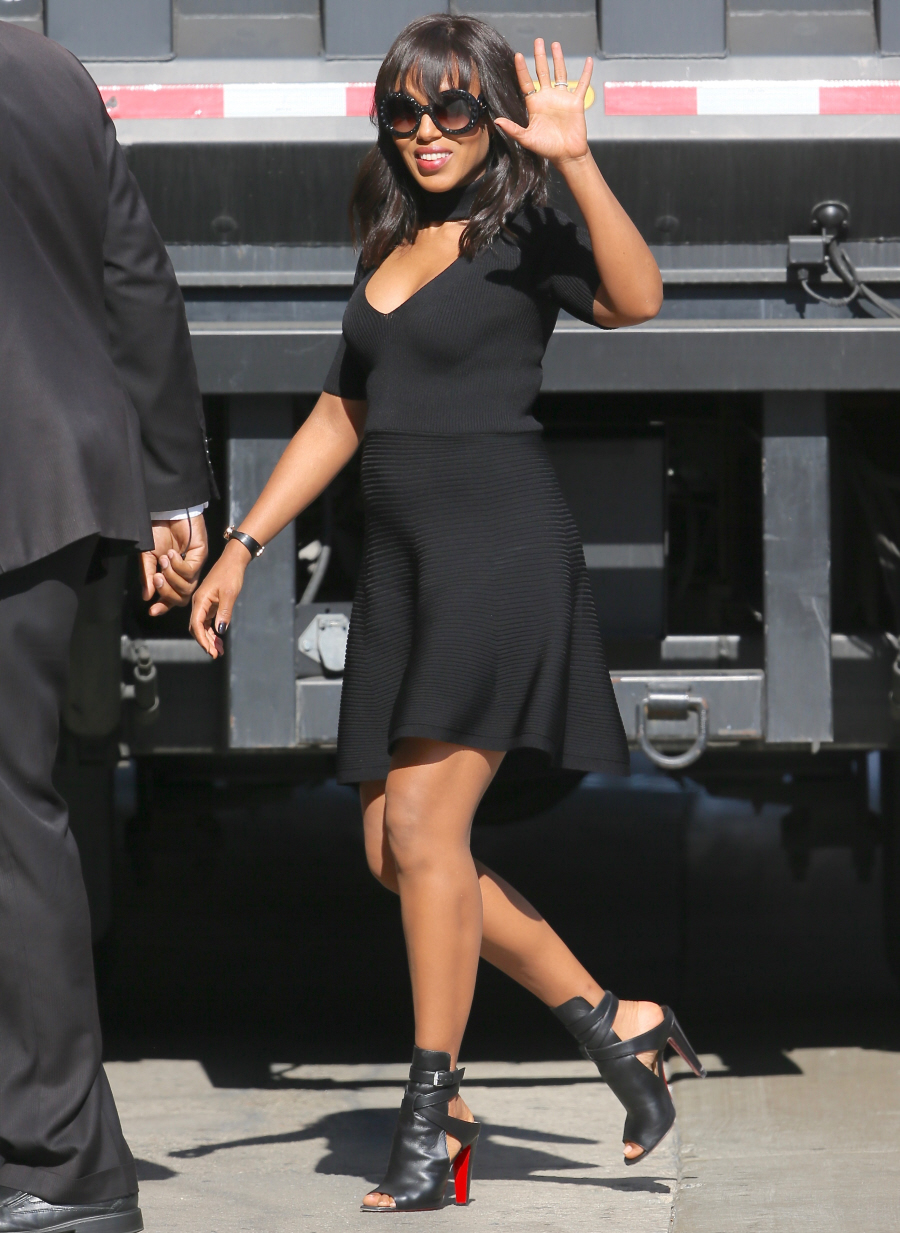 Photos courtesy of Variety, WENN.