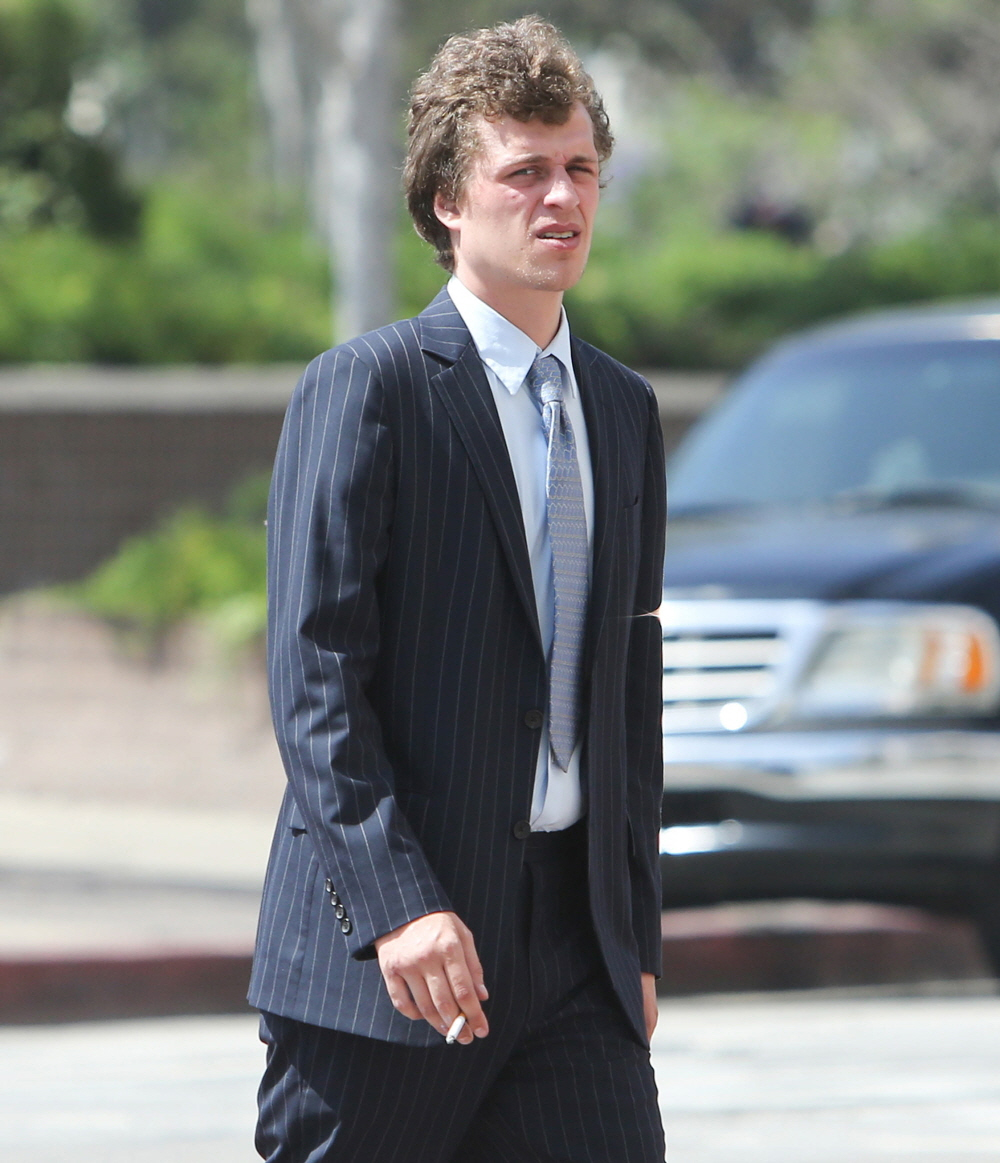 Conrad Hilton has issues. Major issues. I first covered Conrad, one of Paris Hilton's younger brothers, back in February 2015. He had been arrested the previous year and the police report of the incident became public at that time. Basically, he was arrested for going absolutely bonkers on a plane, for being a drugged out mess and threatening the safety of other passengers. My argument at the time – and an argument that I still believe – is that if his name was Muhammed Hilton and he had darker skin, he would have been charged with a series of felonies and possibly terrorism charges. But since he's a rich, entitled white douchebag and his mommy and daddy have great lawyers, Conrad basically got off with a slap on the wrist and probation.
It would have been easy enough for Conrad to have a come-to-Jesus moment after that arrest and keep his nose clean for the length of his probation. But of course he didn't do that. Last summer, Conrad violated his parole by breaking into the home of his ex-girlfriend, the same ex-girlfriend who had a valid restraining order against him. Once again, Conrad got a slap on the wrist when (after violating probation multiple times) he got sent to rehab for 90 days in lieu of jail. He went into rehab in February I think. And when he got out, he just kept on violating his parole, because of course he did. So now he's FINALLY going to jail.
Conrad Hilton has been sentenced to two months behind bars for violating his parole, PEOPLE has confirmed. Hilton, the 22-year-old brother of Paris Hilton, admitted in court Monday to using drugs – which is a violation of his parole – a spokesperson for the United States Attorney's Office confirms to PEOPLE. Hilton admitted in court to using marijuana, synthetic cannabinoids and cocaine. A judge sentenced Hilton to two months in prison, and the hotel heir has until noon Wednesday to report to authorities.

A Los Angeles federal judge revoked the 22-year-old hotel heir's probation and sentenced him to two months in prison on Monday after he failed a number of drug tests and was terminated from a substance abuse program, U.S. Assistant attorney Alexander Schwab confirms to ET.

"The U.S. Attorneys Office was satisfied with the sentencing — 2 months was the recommendation we made in court," Schwab tells ET. "Conrad has 48 hours from noon this morning to report to jail. He has to report to the custody of the Bureau of Prisons. The U.S. Marshals Service will arrange exactly where he will report to for his time."

A source tells ET, "Conrad Hilton was in tears when the sentencing was announced. His parents were in the courtroom as well."

During the sentencing hearing, Hilton reportedly asked the judge if he could serve his time under house arrest at his grandfather's Palm Springs, California home, stating that the family's Los Angeles residence was a "bad environment" for the troubled heir.
Yet another example of how screwed up the legal system is – show me a black or brown person who was able to violate the terms of their parole so blatantly and so many different times and still be given multiple softball chances to stay out of jail. I think Conrad should have gone to jail in the first place on terrorism charges, but if they had to give him a sweetheart deal, then his ass definitely should have been thrown in jail the very first time he violated the terms of his parole. As for Conrad requesting house arrest in Palm Springs… are you f—king kidding me?
Oh, and Rick and Kathy Hilton didn't issue a statement after Conrad's sentencing, but an unnamed source told People: "Of course they're disappointed. But the news wasn't a surprise for anyone. Conrad has had a drug problem for years, since he was a teen, and it's never gotten better."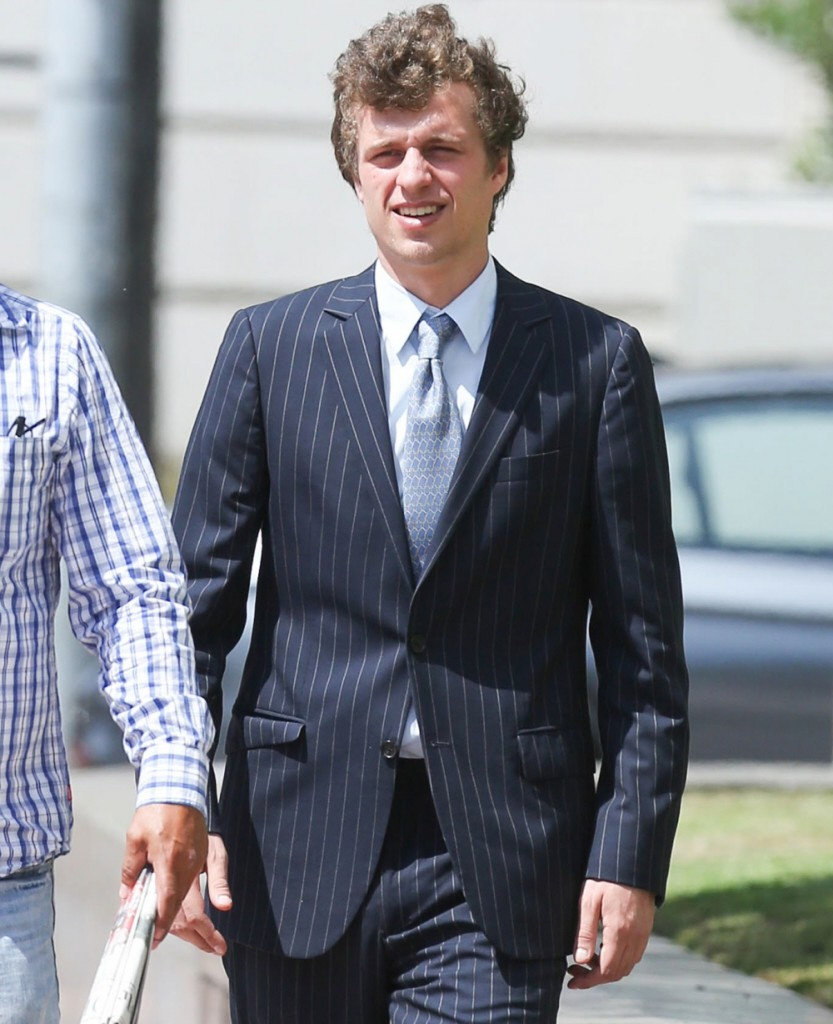 Photos courtesy of Fame/Flynet.