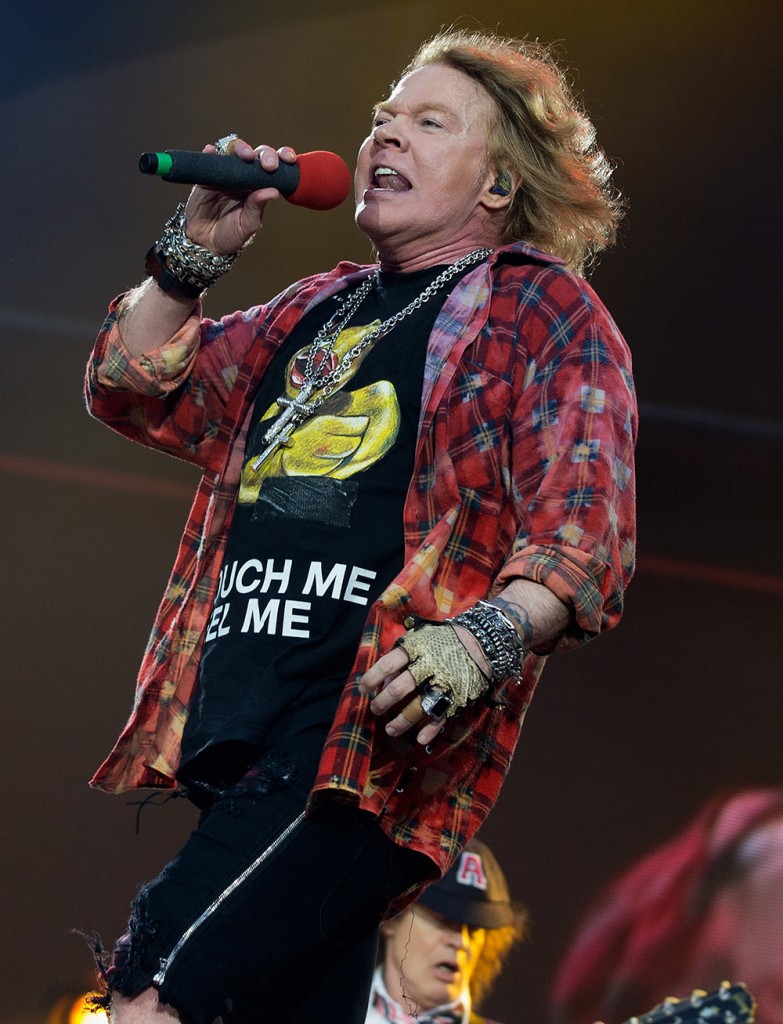 Who knew hard rocking Axl Rose was a diva? The Guns 'n' Roses lead singer, who is currently touring with AC/DC, has become a pretty darn funny meme, but he's not laughing.
According to Know Your Meme, the "Fat Axl Rose" meme has actually been around for a few years. It came about when some photos of Axl with some extra pounds surfaced. The pics were taken at a concert in Winnipeg, Canada back in January of 2010. The media took notice and a meme was born, using the pics – as well as some taken at the 2011 Rock in Rio show – to accompany parody lyrics of some of G'N'R's biggest hits, like "Welcome to the Jungle," "Paradise City" and "Sweet Child of Mine." I don't want to laugh, but I found myself giggling at some of them, especially "Welcome to the bakery/We've got pies and cakes", "Sweet pie o' mine" and "Used to love her/but I had to eat her."
Needless to say, since Axl is back on the pop culture radar, the memes have returned and Axl is not amused. According to Torrent Freak, the 54-year-old singer recently issued a DMCA takedown notice to Google, Facebook and YouTube to remove the photos from the Winnipeg show. The notice read "Copyright image of Axl Rose. Please be advised that no permission has been granted to publish the copyright image so we cannot direct you to an authorized example of it."
This isn't the first time an artist has tried to scrub the Internet of unflattering photos. Back in 2013, Beyonce attempted to get some photos taken down, and birthed another pretty funny meme. And the queen diva herself, Barbra Streisand, actually started this back in 2003, when she tried to get photos of her Malibu home removed from the Internet. This had the opposite effect of bringing more attention to them. This whole phenomenon is now called the "Streisand effect" after her.
Axl invoked the "Streisand effect" big time by calling these memes out in the first place, but at least it's making everybody pay attention to him one more time.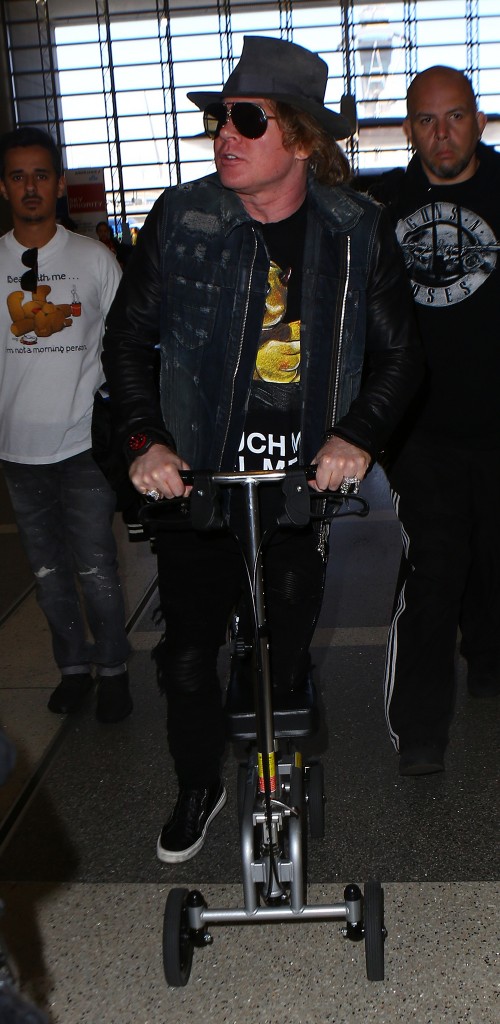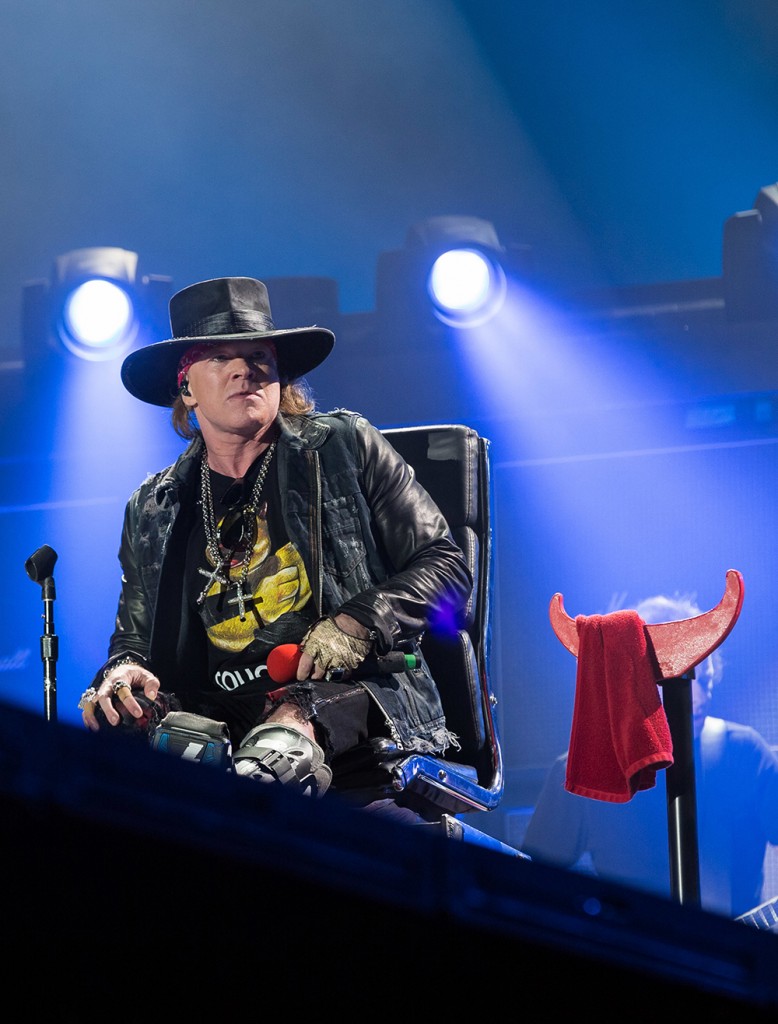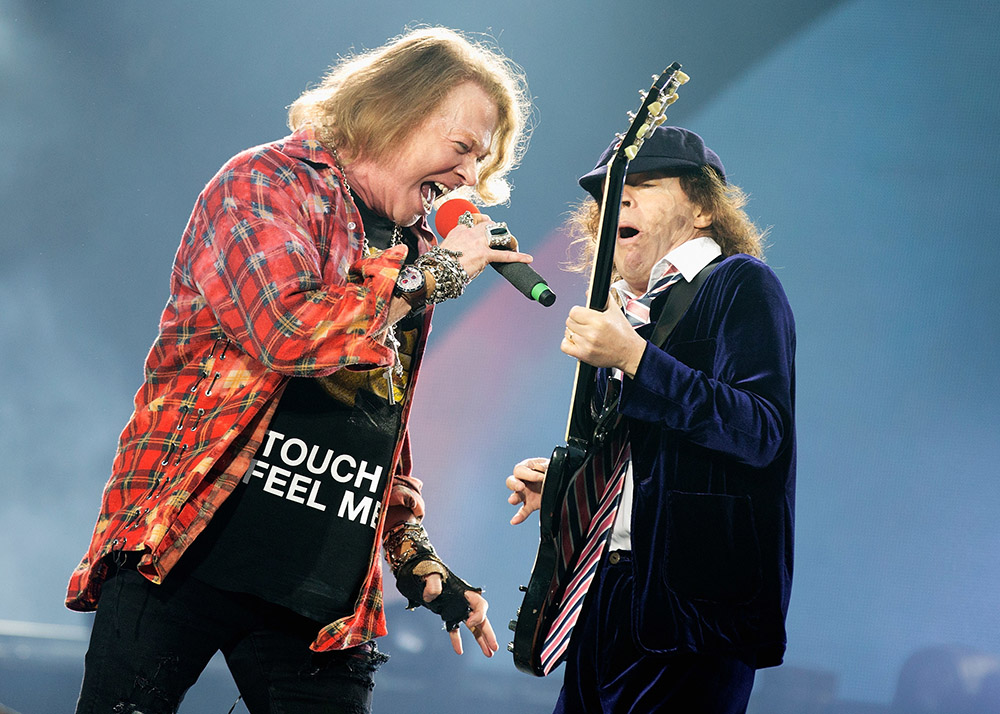 Photo credit: WENN.com, Getty Images