I always find it bizarre when someone's haircut becomes HUGE news. But it happened last Friday when Kendall Jenner previewed a "radical" haircut on her Snapchat. Kendall is somewhat famous for her long hair, and I actually think her long hair suits her. It gives her that '70s vibe, a vintage Ali McGraw vibe. But Kendall's new haircut isn't a crazy change. It looks like she just went for a blunt shoulder-length cut, and I bet her hair has more body and fullness now. These photos, of Kendall in that pukey mustard ensemble, are from Saturday – she and Kanye went to a fashion show in LA.
Still, no one knew why Kendall cut off her famously long hair. Was it a spur of the moment decision? Was it a break-up lob? Who cut her hair? Well, according to Us Weekly, Kendall chose to cut her hair for one of the best reasons ever: Anna Wintour wanted her to. Because Kendall is the cover girl for Vogue's September issue!
For a most fashionable cause! Kendall Jenner debuted a short haircut via Snapchat on Friday, June 10, and according to an Us Weekly source, the cut was for Vogue's September issue. As seen in the Snapchat photo, Jenner, 20, chopped her long, silky brunette tresses into a lob style. While most of her sisters consistently change their hairstyles, especially Kim, Khloé and Kylie, Jenner has maintained the same layered 'do since the start of her modeling career.

But it all changed when Vogue called! A source on the set of Jenner's shoot tells Us Weekly that the top makeup artists, hairstylists and photographers were brought in and told that they were styling the model for the cover of the fashion bible's famed September issue. Us Weekly contacted a rep for Vogue, who stayed mum on the issue. "We never comment on rumors of future editorial," the spokesperson said.

If Jenner does appear on the September issue, it would mark her first cover for the magazine. She has appeared in numerous fashion spreads inside the magazine. She also landed the cover of a special-edition minimagazine for Vogue in April, for which she posed in a polka-dot bikini.
Yes, Wintour has allowed both Jenner sisters to model inside Vogue, but so far only Kim Kardashian has gotten an American Vogue cover. And I've actually been wondering if Kim isn't "due" for another American Vogue cover. Like, every month around this time, I start wondering, "Is this the month for her second cover?" But probably not if Wintour is giving Kendall the September cover, the most prestigious issue of the year. Will Kendall's September cover cause the same kind of drama as Kim's cover? Hm.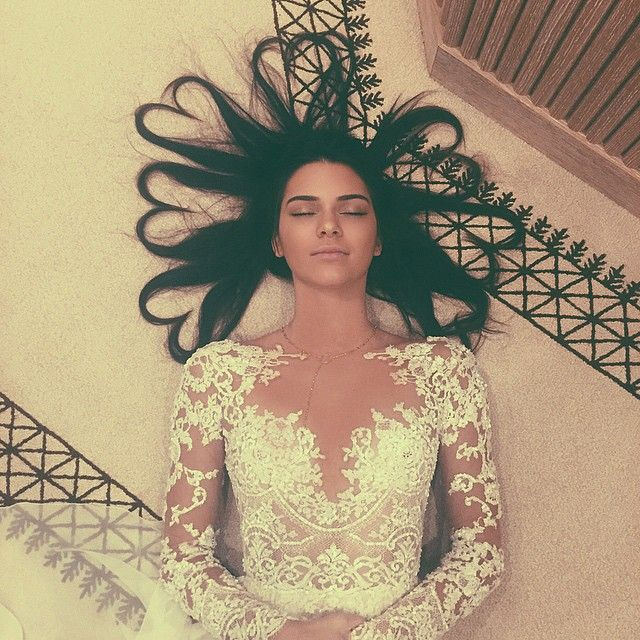 Photos courtesy of WENN, Getty and Instagram.