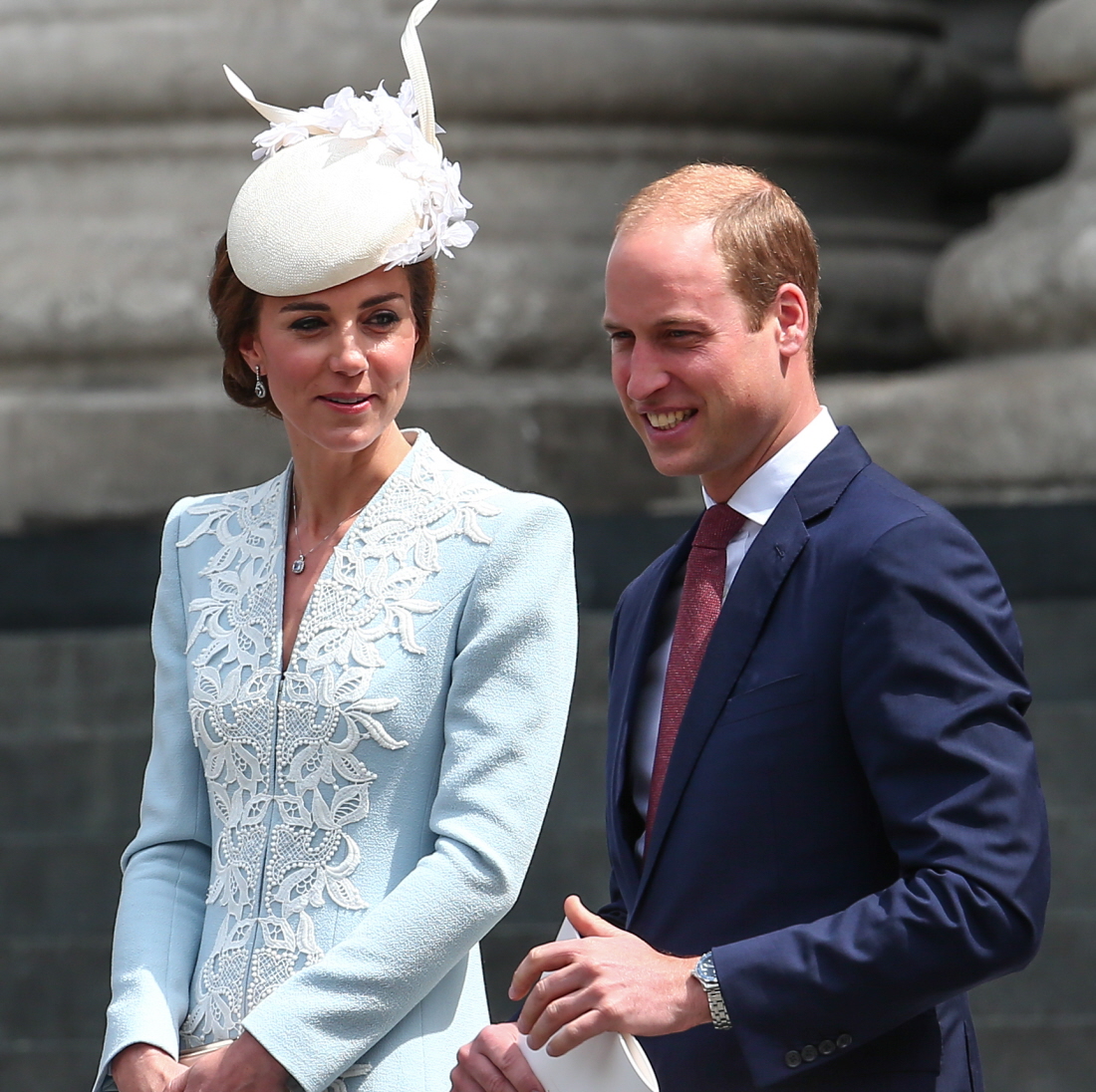 This morning, William and Kate traveled to the American embassy in London to sign the condolence book for the victims of the Orlando tragedy. They met with the ambassador and looked through the book, which was placed beneath a flag presented to then-Secretary of State Hillary Clinton by the Kaleidoscope Trust, an LGBTQ advocacy group based in the UK. William wrote "With our deepest condolences and with our thoughts and prayers to all those affected." Then they signed their names, with no HRH or royal title, just "William" and "Catherine." The photos are below.
In addition to their appearance at the American embassy, William and Kate will also be traveling to Northern Ireland today for the annual garden party at Hillsborough Castle. This will be their first trip to Northern Ireland as a married couple, but they did make a trip to Belfast when they were engaged, back in 2011. I'm assuming we'll have some photos from this garden party appearance tomorrow! What's remarkable is that we are now in the midst of the Duke and Duchess of Cambridge's FIFTH day of work in a row! They are so keen! Keen to be looking like they're working.
Grateful to welcome TRH Duke & Duchess of Cambridge @USAinUK to sign our condolence book for the victims of Orlando. pic.twitter.com/H6tqcKnIgz

— U.S. Embassy London (@USAinUK) June 14, 2016
The Duke and Duchess offering their condolences for the victims of the terrible attack on Orlando's Pulse nightclub pic.twitter.com/ILA4uJU2mr

— Kensington Palace (@KensingtonRoyal) June 14, 2016
After signing the condolence book TRH spoke to reps from the US embassy's LGBT network GLIFAA pic.twitter.com/8ZSIQJ9p8J

— Kensington Palace (@KensingtonRoyal) June 14, 2016
Photos courtesy of Pacific Coast News, WENN, Twitter.