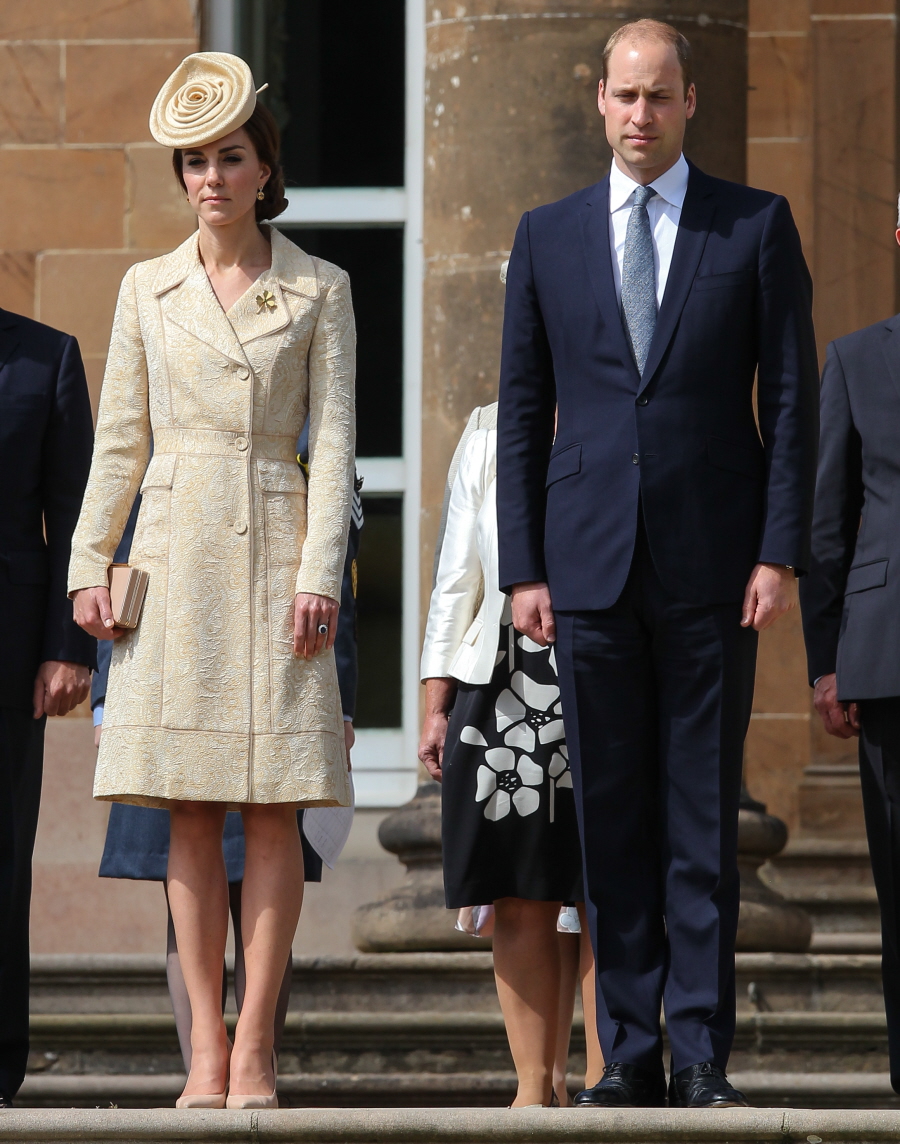 I was prepared to yawn my way through another Duchess Kate fashion post featuring a repeated brocade coat which was boring and fug a decade ago, when she bought it. But then I read one small detail about Kate's ensemble that made my eye twitch with anger. Justified anger! First, these are photos from William and Kate's outing in Northern Ireland (which for some reason I keep writing as "Northern Island" – why brain why??). They attended a giant garden party at Hillsborough Castle in Belfast. Fun fact: Will and Kate's titles in Northern Ireland are Baron and Baroness Carrickfergus. I had forgotten that! This was their first trip to Northern Island as a married couple, but they did make a trip to Belfast when they were engaged.
So, let's talk about Kate's look. Kate wore a ten-year-old brocade coat by Day Birger et Mikkelsen. We've seen her in this coat before – she wore it to the Paralympics in 2012, and to Zara Phillips's wedding in 2011 and to Laura Parker Bowles' wedding in 2006. I can see why she would chose this for a wedding-guest look: it's vaguely wedding-y and the brocade fabric definitely fits in with what the whole "English wedding" thing. But for a garden party at a castle? I don't know, maybe wear something fun and bright and pretty. I'm so tired of Kate never taking off her coat during events too, it makes it seem like she's always ready to leave the event.
Kate accessorized with an undercooked cinnamon bun hat by Lock & Co which is really not that great, especially given some of the better hats she's been wearing recently. She wore topaz earrings which we've seen before, but the pièce de résistance was the gold shamrock brooch. According to People Magazine, the brooch was a wedding gift to Kate… from the Irish Guards. The Irish Guards were thoughtful enough to send Kate a lovely gold shamrock brooch for her wedding, and Kate couldn't be bothered to pass out shamrocks to the Irish Guards at this year's St. Patrick's Day event. She was too busy going on ski vacations and getting her hair done. But she'll wear the jewelry they send her.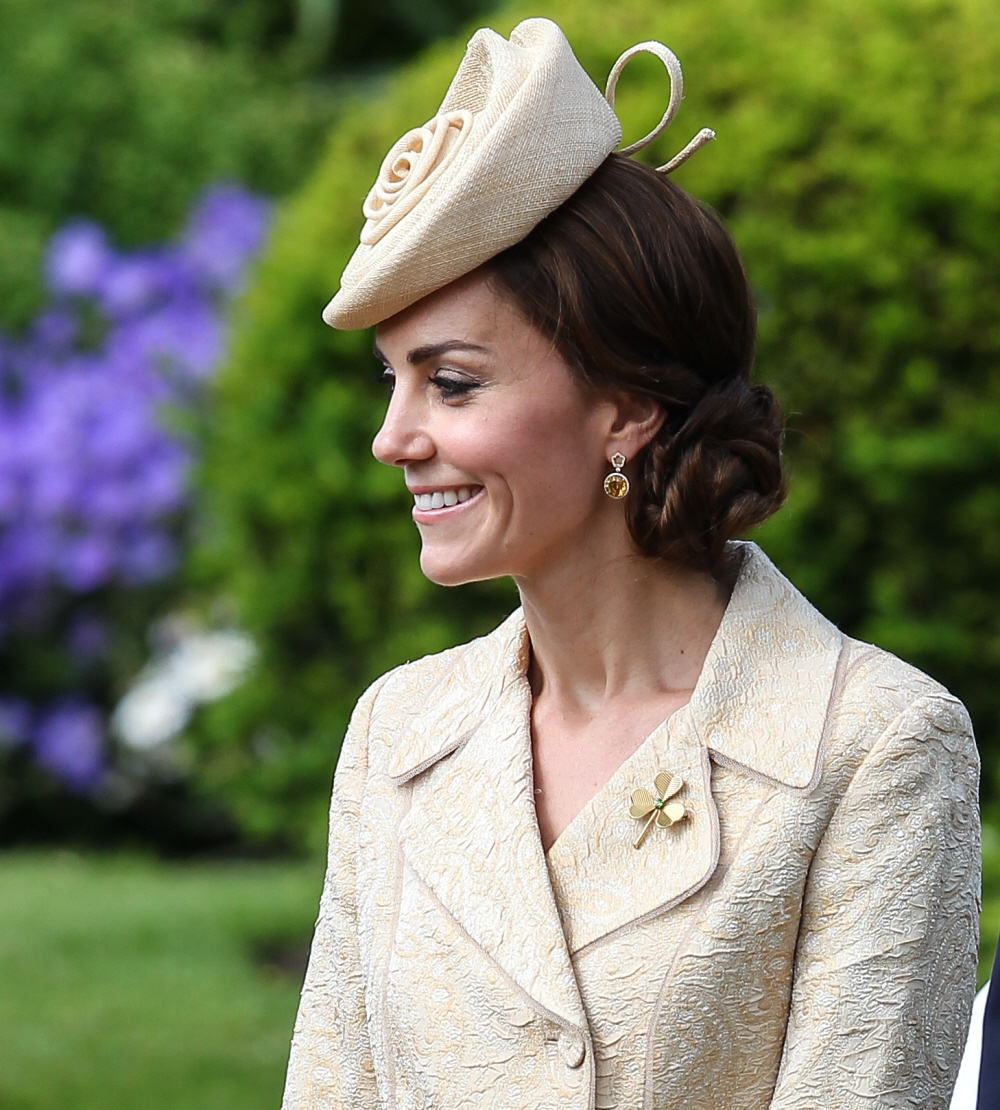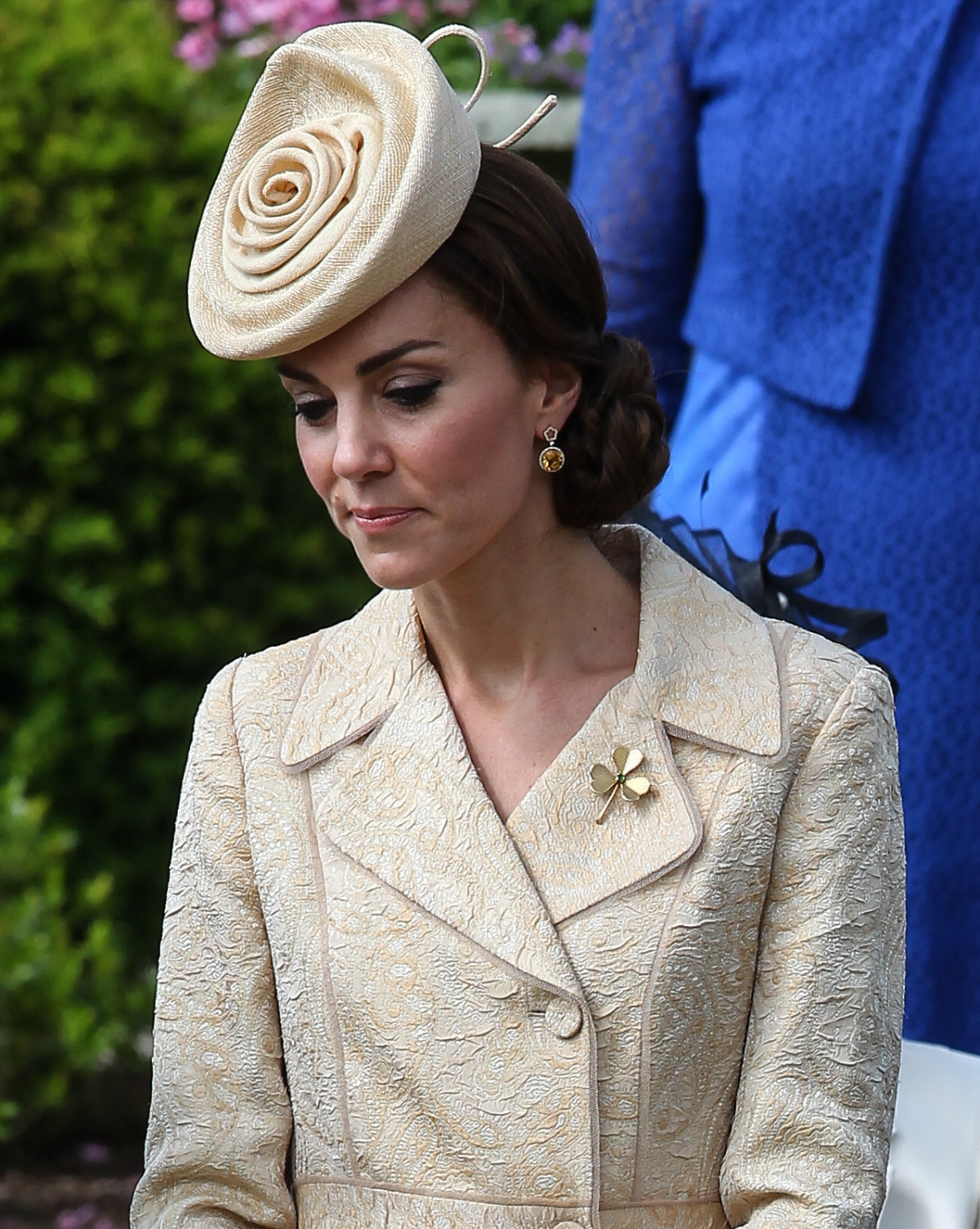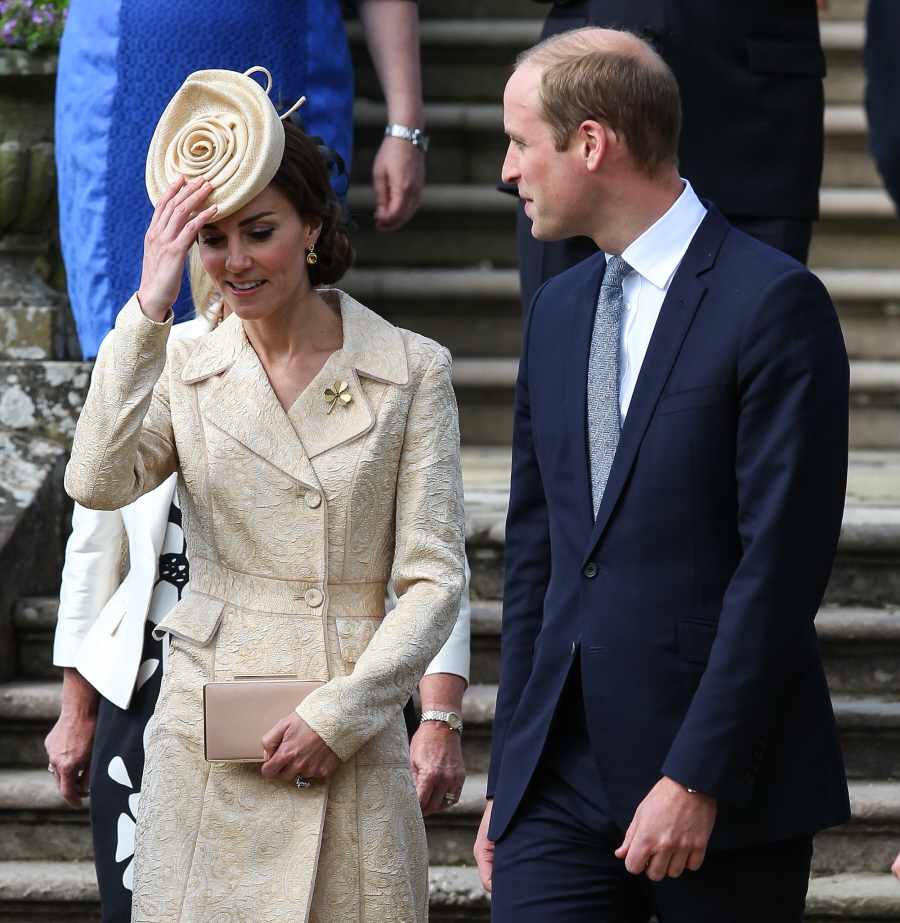 Photos courtesy of WENN.