Thanks to Hello! Magazine for pointing me to this lengthy post by Daisy Ridley in which she opened up about her health struggles with endometriosis, polycystic ovary syndrome and chronic acne. It's actually quite candid and revealing, about which Ridley seems a little self conscious. Ridley, 24, writes that she was diagnosed with endometriosis at the age of 15, that she recently found out she has PCOS and that she's now dealing with bad skin, which can be a complication of PCOS. Here's what she wrote and notice the hashtags at the end:
At 15 I was diagnosed with endometriosis. One laparoscopy, many consultations and 8 years down the line, pain was back (more mild this time!) and my skin was THE WORST. I've tried everything: products, antibiotics, more products, more antibiotics) and all that did was left my body in a bit of a mess. Finally found out I have polycycstic ovaries and that's why it's bad. I can safely say feeling so self conscious has left my confidence in tatters. I hate wearing make up but I currently don't want to leave the house without it on. HOWEVER PROGRESS IS BEING MADE! (With some help from a dermatologist and cutting out dairy (waah, except for spontaneous ice creams) and cutting down sugar (bigger waah but gotta do what you've gotta do)). Finally. Finally. (Throughout all this I've only had people being wonderful and encouraging and occasionally making me realise I'm being ridiculous and there's more to life)… My point is, to any of you who are suffering with anything, go to a doctor; pay for a specialist; get your hormones tested, get allergy testing; keep on top of how your body is feeling and don't worry about sounding like a hypochondriac. From your head to the tips of your toes we only have one body, let us all make sure ours our working in tip top condition, and take help if it's needed. #wasthispostlongenough #maybethesehashtagscanbulkitupabit #alsohowmanybracketsdoesonewomanneed #ifyourereadingthisiapplaudyou #thisisaclaymaskincaseyourewondering
[From Daisy Ridley's Instagram]
I love those hashtags. I've heard that cutting out dairy helps reduce acne. It's something that Woody Harrelson swears by and credits for his veganism. As far as what she wrote about sounding like a hypochondriac – people need to hear that, especially women. So many times we're told by doctors that it's "stress" when some simple tests would show that it's not. Things are changing, but it can be intimidating to go to the doctor and frustrating not to get answers.
From what I understand about endometriosis it can be devastating and difficult to get a diagnosis. Other celebrities who have opened up about their battle with endometriosis include Jamie King and Lena Dunham.
Daisy isn't letting PCOS keep her from kicking ass. She posted this video last week with highlights from her workouts and it was impressive to say the least. Her trainer seems brutal.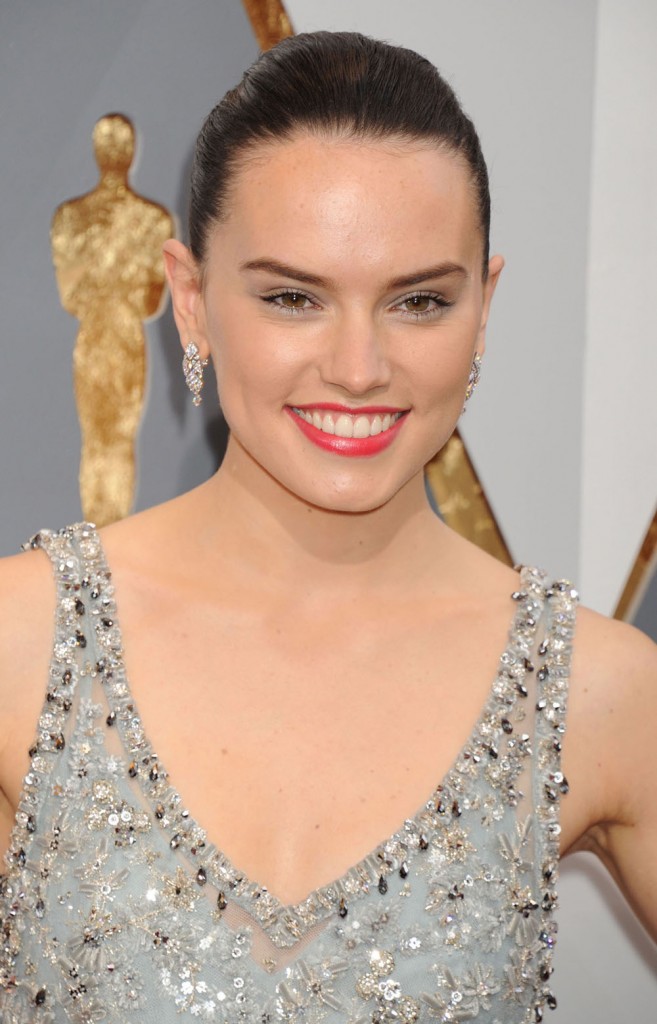 Photos credit: FameFlynet