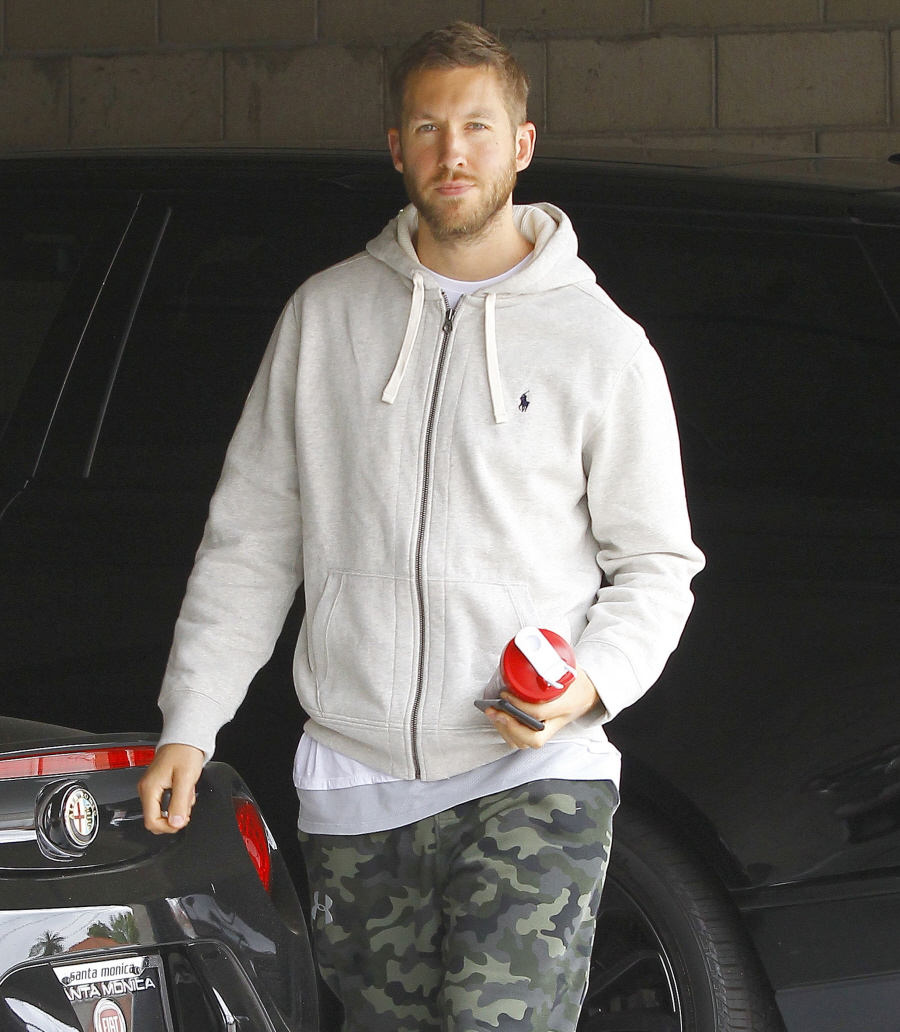 Here are some photos of Calvin Harris in LA yesterday, just hours before The Sun published their exclusive photos of Taylor Swift and Tom Hiddleston making out in Rhode Island. While the Hiddlestoners/Dragonflies are iffy about what this means for Tom, make no mistake: Swifty is BALLER. The way she played Calvin Harris is epic. Calvin has no place to go, since he made such a big deal in the press about how he dumped her and she's clingy and he wasn't attracted to her. And then she's all "Oh, here I am making out with one of the hottest actors two seconds after we broke up!" Girl wants everyone to know that she's got options.
Anyway, there are 20 million stories about Tom and Taylor and the glory that is TIDDLES. A source told E! News (Taylor's current outlet of choice for strategic leaks):
"Taylor is hanging out with Tom. Nothing serious is going on but she is talking to him. They have been out a few times she really enjoys his company. She is not looking to jump into anything this fast, but will take things as it goes nice and slowly."
Swifty's definition of "nice and slowly" involves a staged photo op by her Rhode Island mansion in which she and Tom absolutely knew they were being photographed? Sure.
As for Calvin Harris, player got played and all of that. A source told E! News that Calvin "just wants her to be happy, they were not a good fit." Sorry, I couldn't hear his well-wishes over the sound of Tiddlesbanging? What did he say? Calvin also deleted any and all references to Taylor on his social media as soon as The Sun published their photos, so *someone* still has their ex-girlfriend on Google Alert. And finally, TMZ says that Calvin feels "betrayed."
Calvin Harris suspected something was up with Taylor Swift weeks before their breakup … and his suspicions were confirmed Wednesday when pics surfaced of Taylor making out with Tom Hiddleston … this according to sources connected to the former couple.

Our sources say Taylor and Calvin were in a "committed relationship," but he suspected something was up in early May … a month before their breakup. As we reported, at the time of the breakup Calvin posted there was still "a huge amount of love and respect." Hours after the photos surfaced Wednesday, Calvin deleted the tweet.

We're told, "He's pissed and feels betrayed by her."

Taylor and Tom were out May 2, dancing at the Met Gala … Calvin and Taylor announced their breakup June 2.
I'd just like to say one thing to all of those people who yelled at me for suggesting that something was up between Hiddles and Taylor after the Met Gala: SHAME! *rings bell* There was something going on. There was a flirtation. Then there was a breakup. Then there was a staged makeout session in Rhode Island. What's the next move? Shakespeare sonnets during a lake swim? Face-painting during Taylor's Fourth of July party? Speaking of, Tom is due in Australia in July to film Thor: Ragnarok. Hm…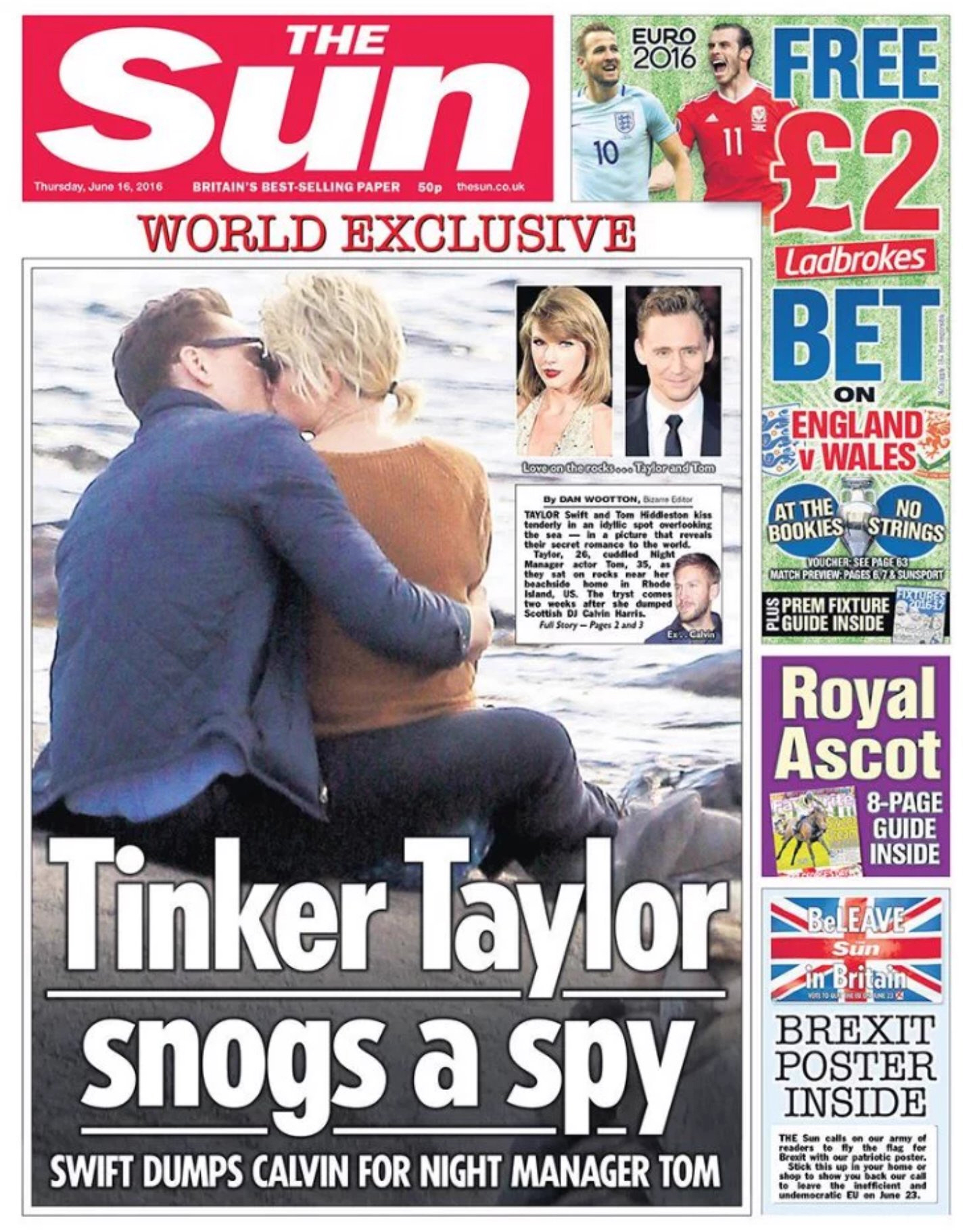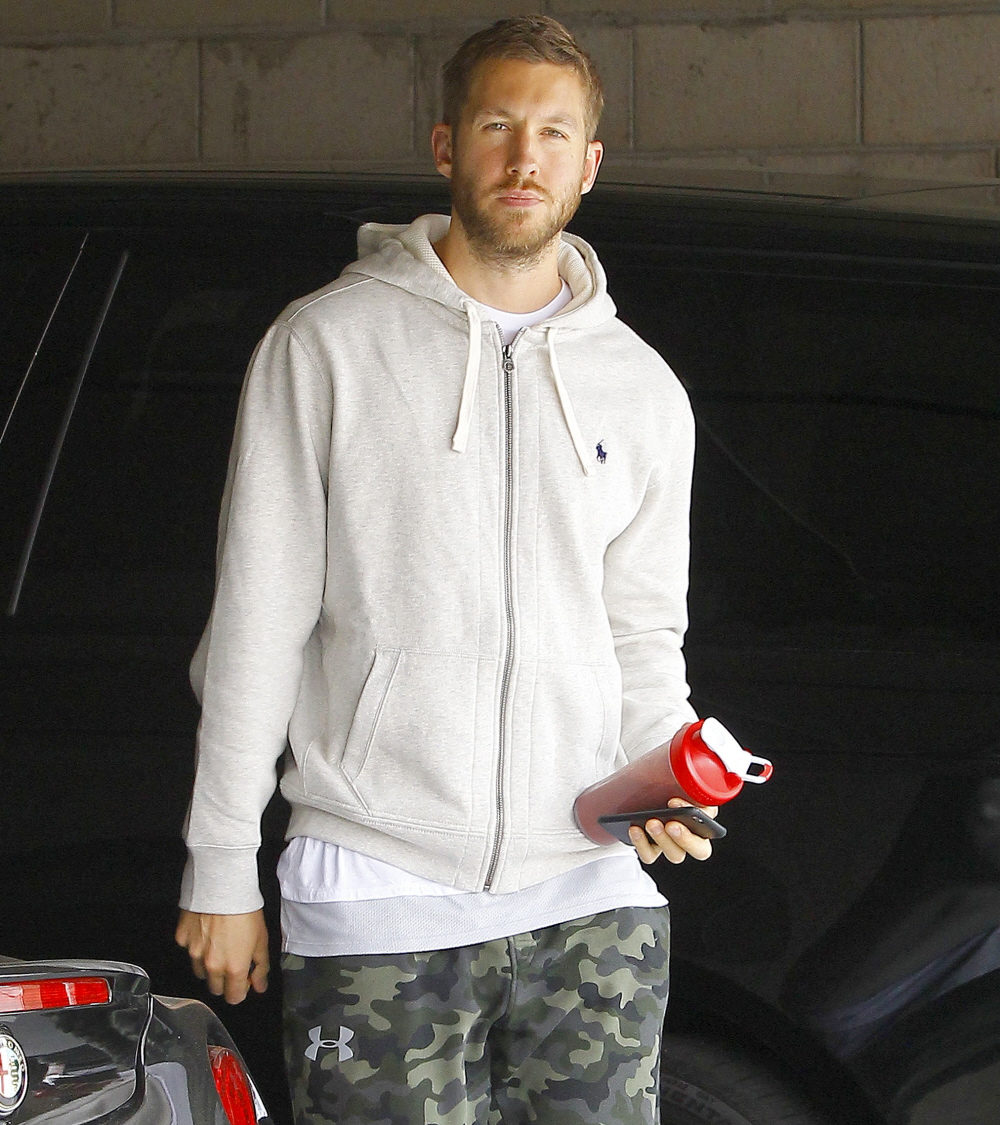 Photos courtesy of Fame/Flynet and The Sun.