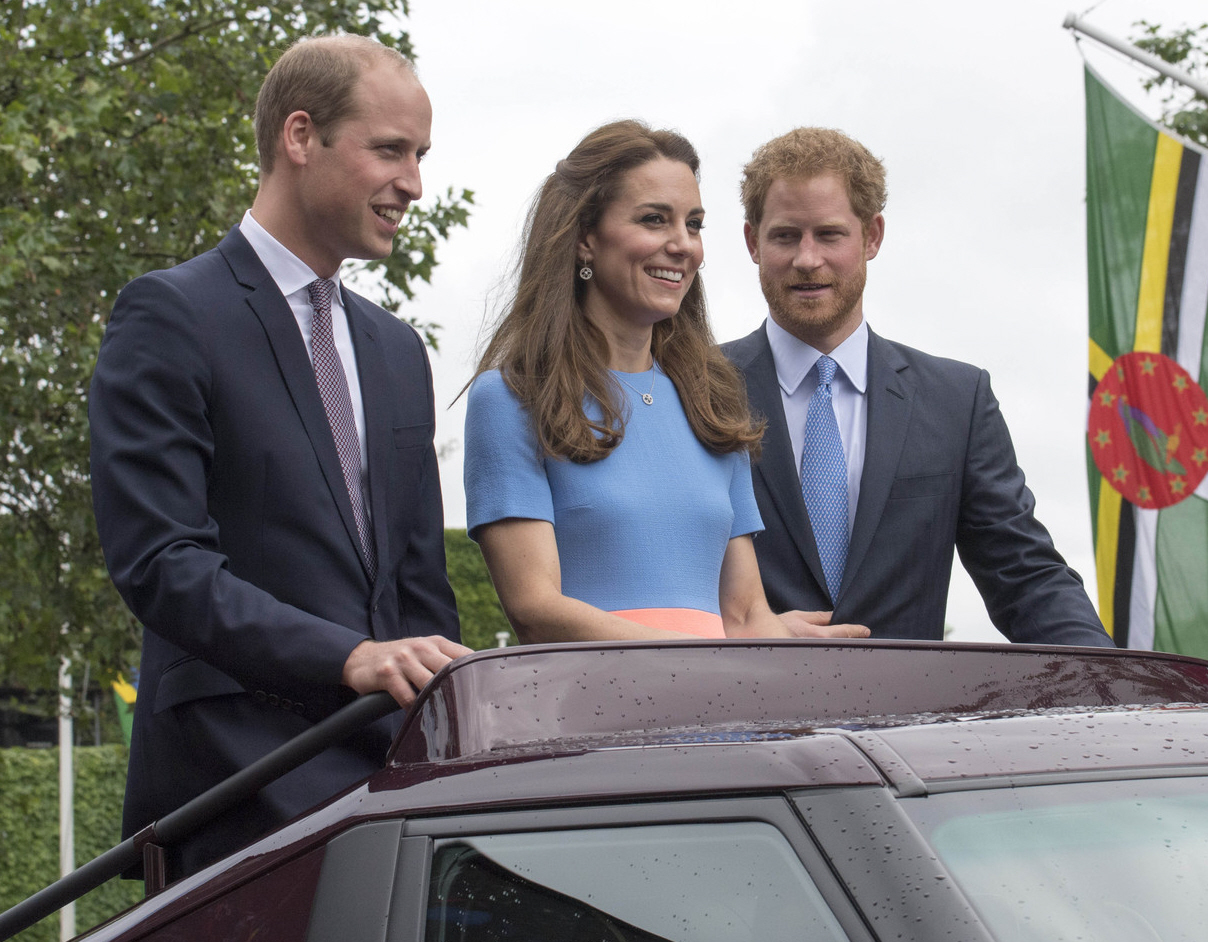 Contrary to popular opinion, I don't think Prince Harry hates his sister-in-law, nor do I think he merely "tolerates" her, as some people believe. While at one time, a decade ago, there was no love lost between Harry and Kate (he famously called her "the Limpet"), I do think they're relatively close these days. Maybe it was just Harry accepting that Kate got the ring, maybe it was that he got to know her better, but they do seem to enjoy a good relationship these days. When they do events together, always with William, Harry is the one who sparkles, he's the one who looks like he's enjoying himself and Will and Kate follow his lead. He flirts with Kate and she lights up in his presence.
Well, Harry, Kate and William were doing daily events for the Queen's birthday celebrations last week, and UK media outlets kept on noting that Harry and Kate seemed to be especially giggly and connected at event after event. So what's their real relationship like? The Daily Mail did an exclusive and exhaustive analysis, with pro-Cambridge sources, all about how Kate adores poor Harry, how she "advises" him and how she's not looking forward to the day when he finds The One. You can read the full piece here. Some highlights:
Kate is Harry's closest female friend? "Harry has plenty of female friends — including cousins Zara, Beatrice and Eugenie — but he is probably closer to Kate than any other woman on the planet," the Mail claims. A source insists that Harry and Kate are not flirting though: "That's not it, although he does have a knack of making women, including Kate, feel good about themselves, commenting on what they are wearing, for example. But as Harry once said, Kate is like the big sister he never had."

Kate is Harry's mother figure. A source says: "While William and Harry get on with Camilla and are delighted to see their father happy, they don't really confide in her. She can't replace their mother, and wouldn't expect to." So Kate became Harry's "trusted counsel" in his motherless vacuum.

They watch Game of Thrones together? "Theirs is a genuine friendship, founded on nights spent in front of Game Of Thrones boxsets and companionable suppers. From giving him cookery lessons to offering sensible romantic advice, Kate has become Harry's lynchpin."

Kate loves Harry because he's silly & fun: A source says: "William, partly because of his position, partly because of his character, plays it safe like his father, whereas Harry is free and easy, with a 'let's have the whole bottle' sort of attitude. Kate also adores the way Harry plays with her children — he is very good with them, a charming big kid and silly uncle…Harry, although he can be moody, over-sensitive, and unreliable to his girlfriends, is otherwise enormously good fun. Everybody likes him. Why shouldn't Kate, too?"

They see each other all the time in London: "Harry is totally at ease popping over to the Cambridges' gym to work out next to Wills, and he's used to seeing Kate in her cashmere dressing gown reading to Charlotte, or joining in cosy family suppers, eaten from their laps. Harry has been encouraged by both William and Kate to see as much of George and Charlotte as he likes. He is a great supporter of George to be as adventurous as possible, so football in the KP garden is a must, along with walking Lupo the dog. There are constant japes with the children. If he can return them muddy, Harry sees it as a job done!"

Kate undermines Harry's girlfriends: "Like the Queen, she wouldn't state her point of view, more ask questions,. If she didn't think his former girlfriends such as party-loving Chelsy Davy or actress Cressida Bonas were real runners, it would be because she knows more than anyone what marriage into "The Firm" actually entails…Both Kate and Camilla have been working through their contacts books to look at "prospectives" for Harry. Discretion is key. Candidates must also be athletic, love animals, retain high levels of stamina, be reasonably well educated if not fiercely academic, have no unguarded "mouthy" moments, be fun-loving, able to travel effortlessly and have no medical problems. A tall order in one girl!"

Kate likes that Harry isn't tightly wound (like William): "With one off-the-cuff remark Harry can defuse any row. And he hasn't got the attention span for Palace and family politics although he shares their dread of the Press. But he is no grudge bearer — quick to anger, quick to defuse — where William can be obstinate to the point of lunacy."
There's a lot more at the original story, but you get the idea. Obvious Cambridge propaganda is obvious. All of the unnamed sources were pushing an agenda of "Kate and William help poor, fun, not-smart Harry, and he in turns makes them laugh." The sources were laying it on thick too, suggesting that Kate shares cooking tips with Harry and she took the long-view of befriending him and keeping him close (so she can manipulate him, perchance?). As I said, I do believe Harry and Kate are pretty close these days, but I don't believe Kate is his closest friend, nor do I believe that Kate is, like, the Harry-whisperer and only she can mother him because he's so lonely and helpless. What I do think is that Harry has his mother's natural charm, charisma, work ethic and charitable heart and the Cambridges will do anything to cling to him and hope that they get some of the credit for his popularity and good works.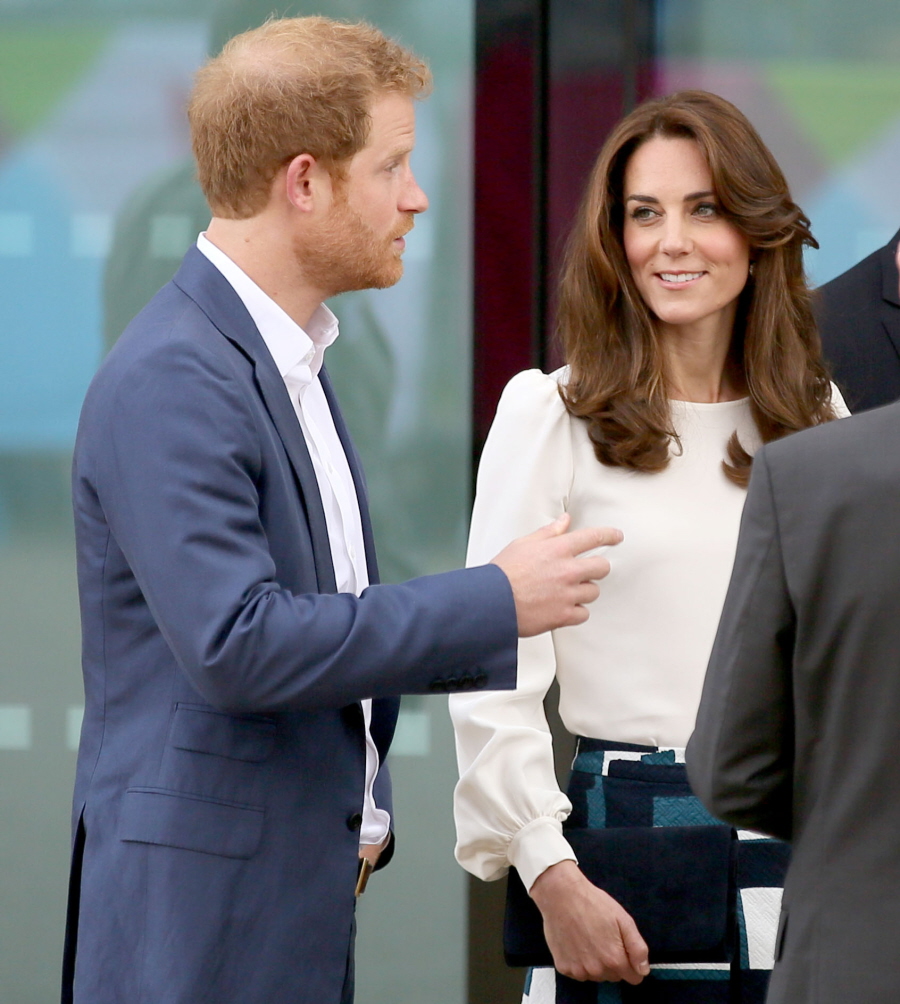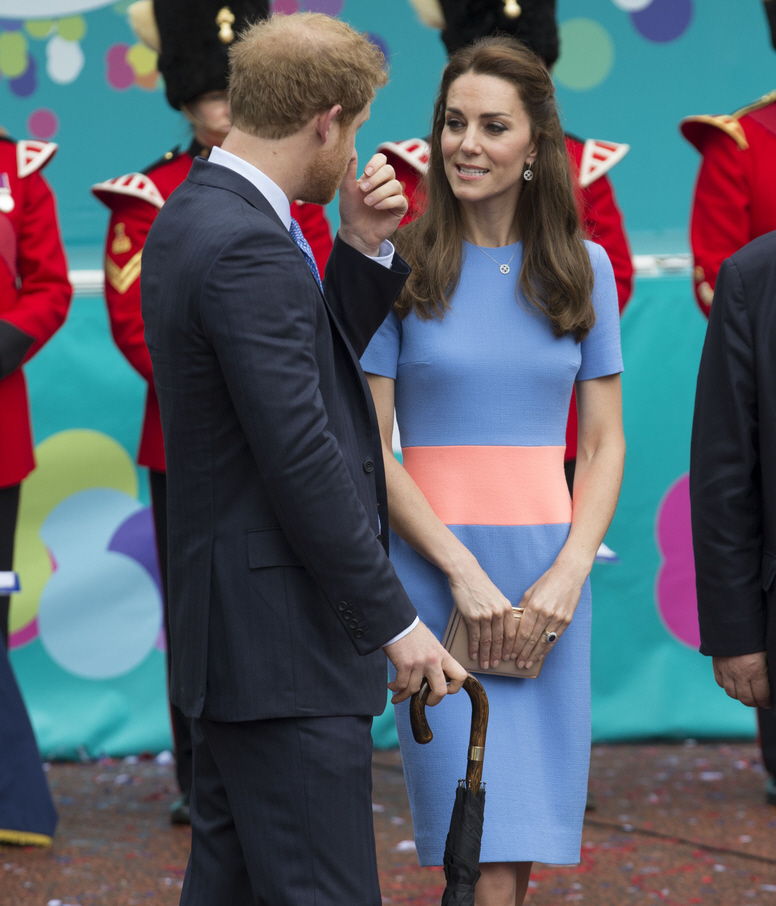 Photos courtesy of WENN, Fame/Flynet and Pacific Coast News.