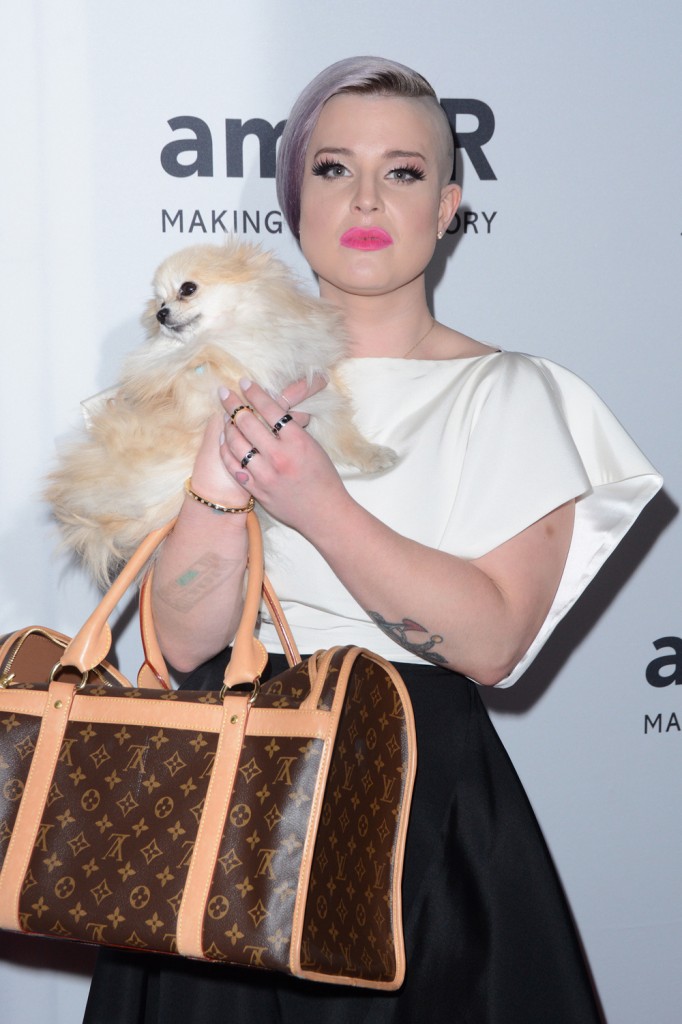 Ozzy Osbourne has cheated on his wife of 33 years, Sharon, throughout their relationship, including when their kids were young and more recently, when he was caught carrying on with a colorist who did his family's hair. We know because Sharon and Kelly made the affair public, including revealing the woman's identity and place of work, causing her to get fired from her job. Kelly even tweeted the woman's phone number. Given the fact that Sharon was about to promote a Black Sabbath reunion tour for Ozzy, many people wondered whether the whole affair was a publicity stunt. Given the way Sharon and Kelly attacked this woman, I doubt it. Well Kelly was recently asked how her parents were doing, and she didn't mince words. Again, Sharon and Kelly never blame Ozzy, it's always like he's the victim.
Kelly said, "My mom and dad are together right now. No woman with a neck like a c-nt is going to ruin my family. I will never not be good with my dad. It doesn't mean that I don't think that what he did is not f-ing stupid, but that's between him and I. I'm a daddy's girl I love my dad, you know that."
Kelly is so jealous of women with necks. The Osbournes are like the mafia, they do awful things to each other but they are always loyal, especially when an outsider comes is. This is how Kelly always is. She always has her mother's back and then they attack the other woman personally and sometimes physically. To be fair to this very messed up family, Sharon and Ozzy's other two kids turned out normal-ish as far as we know. Jack seems happily married with two kids and their other daughter, Aimee, noped out of starring on their reality show and does not engage with her family's public drama. So two of them escaped the crazy, just not Kelly.
Look at Kelly's poor dog. He just wants to get away from her.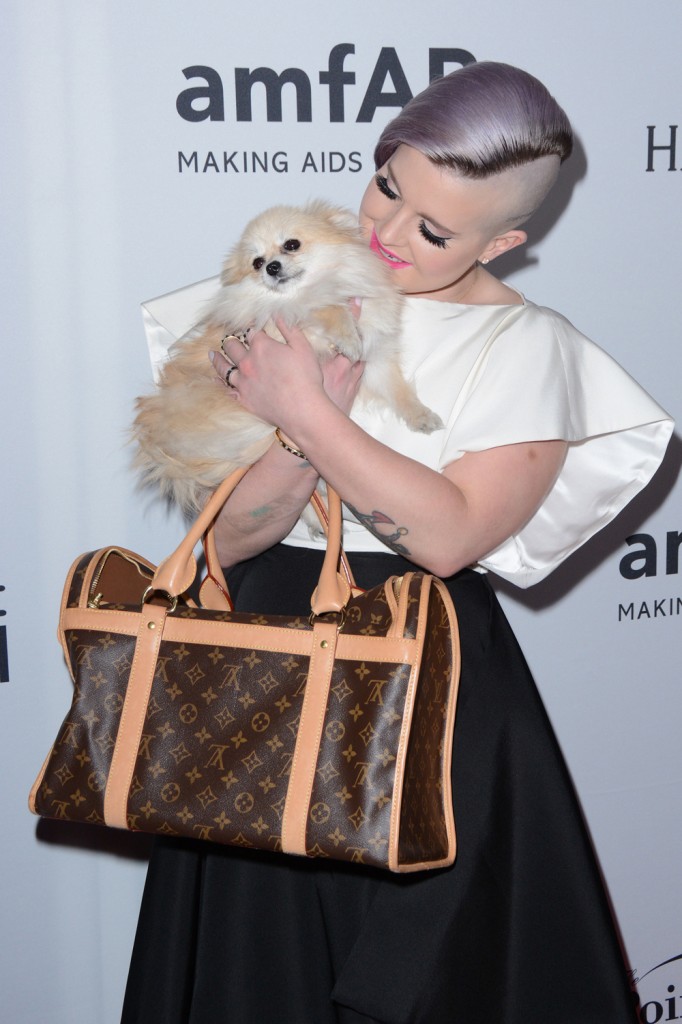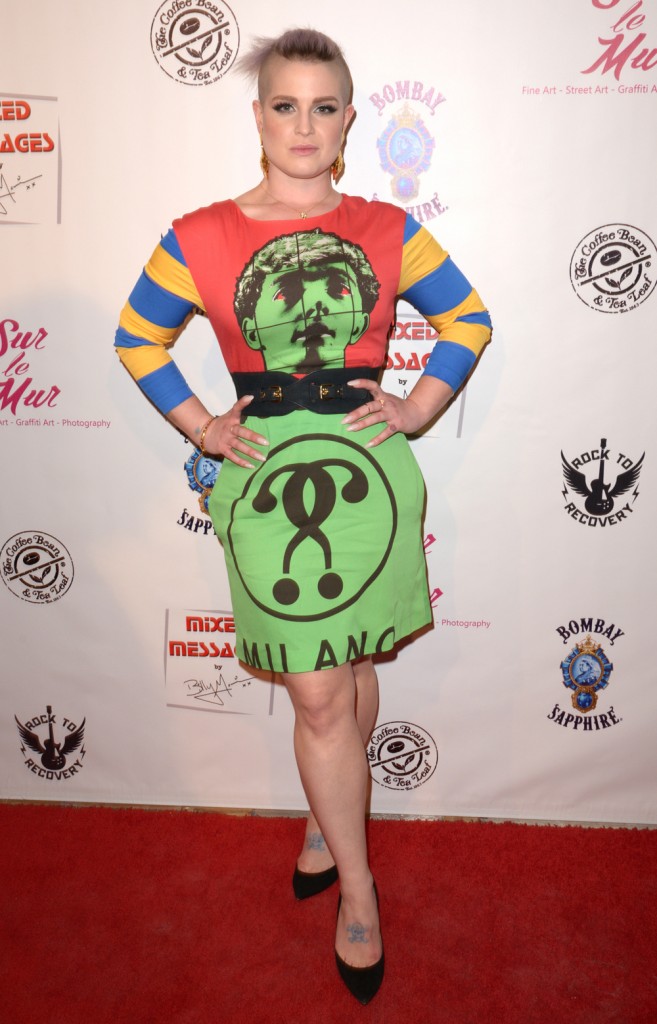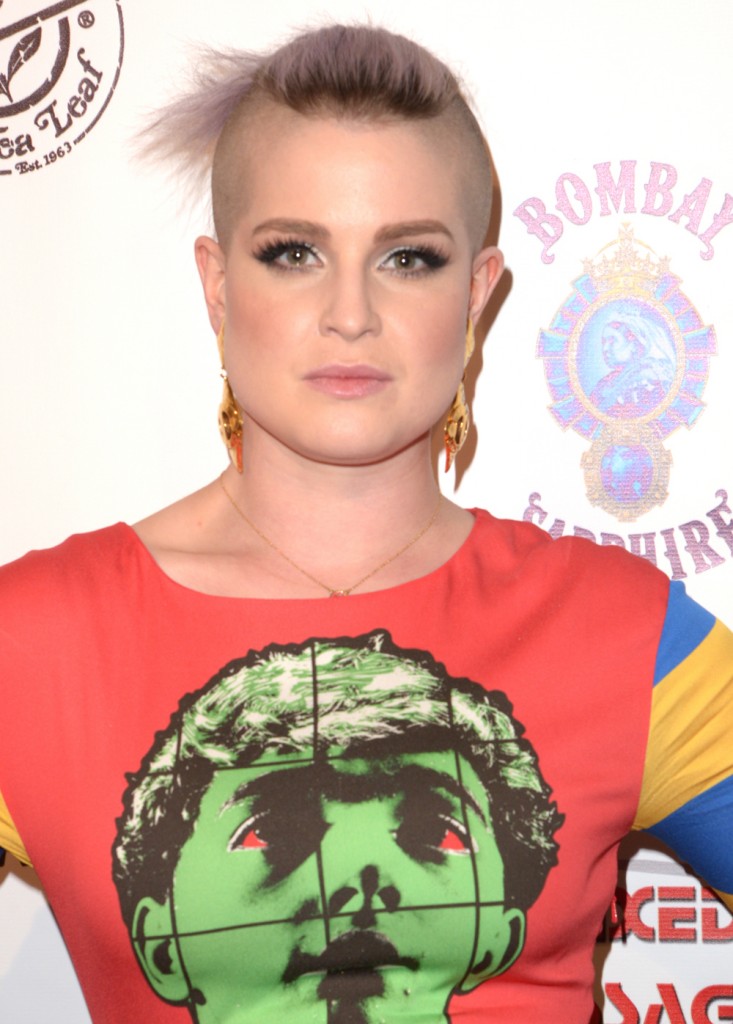 story via Fishwrapper. Photos credit: WENN.com