Chelsea Clinton has given birth to her second child, right on schedule in the summer months of a presidential year. She couldn't give birth in the heat of primary season or in the fall because Grandma wouldn't be able to leave the campaign trail. But Granny Hillary and Grandpa Bill have the space to take a moment and celebrate their second grandbaby from their only child. In 2014, Chelsea and her husband Marc Mezinsky (who is nerd-hot) welcomed daughter Charlotte Clinton Mazinsky. The new baby is a boy, and they've named him Aidan Clinton Mezvinsky.
Marc and I are overwhelmed with gratitude and love as we celebrate the birth of our son, Aidan Clinton Mezvinsky.

— Chelsea Clinton (@ChelseaClinton) June 18, 2016
I like the name Aidan, but it's a pretty popular baby name these days, as is Charlotte. While I like that Chelsea isn't out there naming her babies East Moon and Royal Denim, I also think that her kids are going to be the fourth or fifth Charlotte or Aidan in their classes, along with all of the Madisons, Emmas, Jacobs and Liams. Still, I'm a little bit surprised that Marc's father (Edward) or Bill (William Jefferson) didn't get a shout-out in the name. Still, Chelsea made sure both of her babies carry "Clinton" as their middle name. Clinton Branding!
Bill and Hillary Clinton confirmed the news with a joint statement too:
"We are overjoyed to be grandparents again with the arrival of our grandson, Aidan Clinton Mezvinsky, born on Saturday, June 18, 2016. We are all over the moon as Chelsea and Marc welcome Charlotte's little brother to the world and grateful for our many blessings. Chelsea and Aidan are both doing well and enjoying this very special time together."
While the "over the moon" thing is pretty standard for these kinds of birth announcements, I do think the Clintons are probably overjoyed. They both adore Chelsea so much, and they must be so grateful that she's had two healthy, low-key, no-drama pregnancies. And now Chelsea has enough time to go home with the baby for a few months and then hit the trail with her mom! My guess: the grandkids will be front and center at the Democratic National Convention.
Chelsea and Marc didn't find out the sex of either of their babies ahead of time, so that was a surprise to all involved. Now that Chelsea and Marc have one of each, do you think they're done? Or will there be another baby in time for Hillary's re-election in 2020?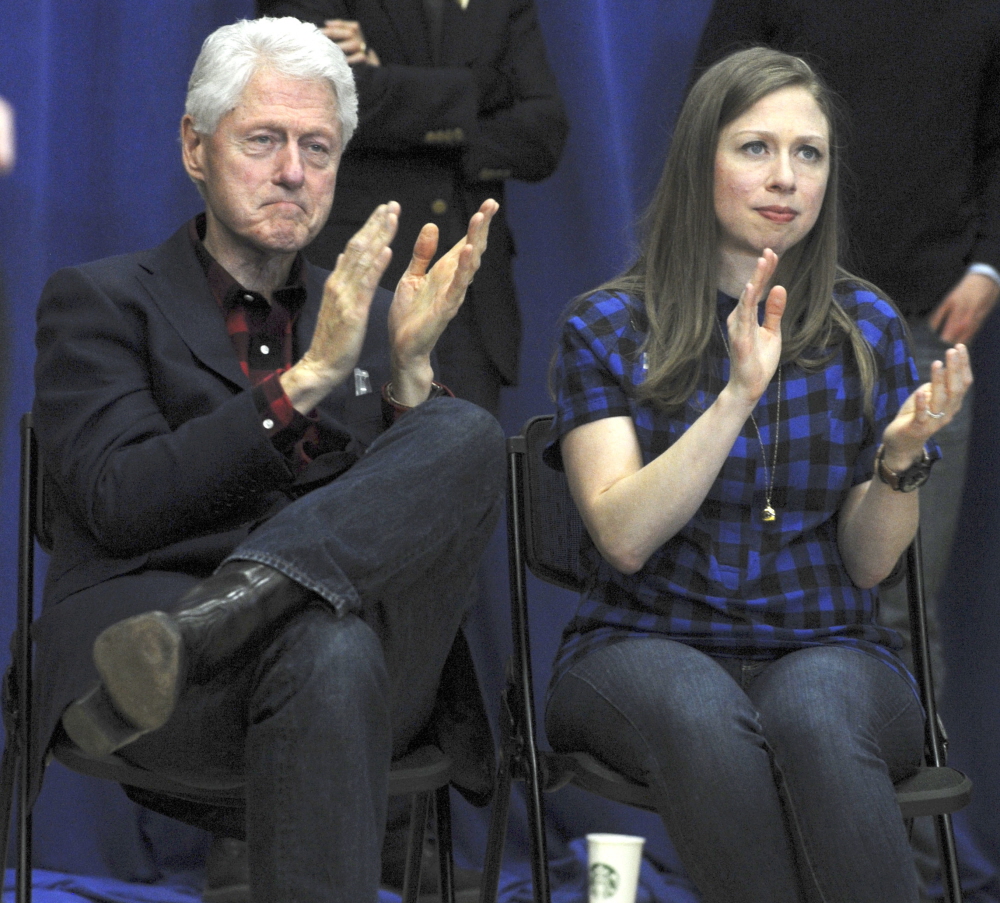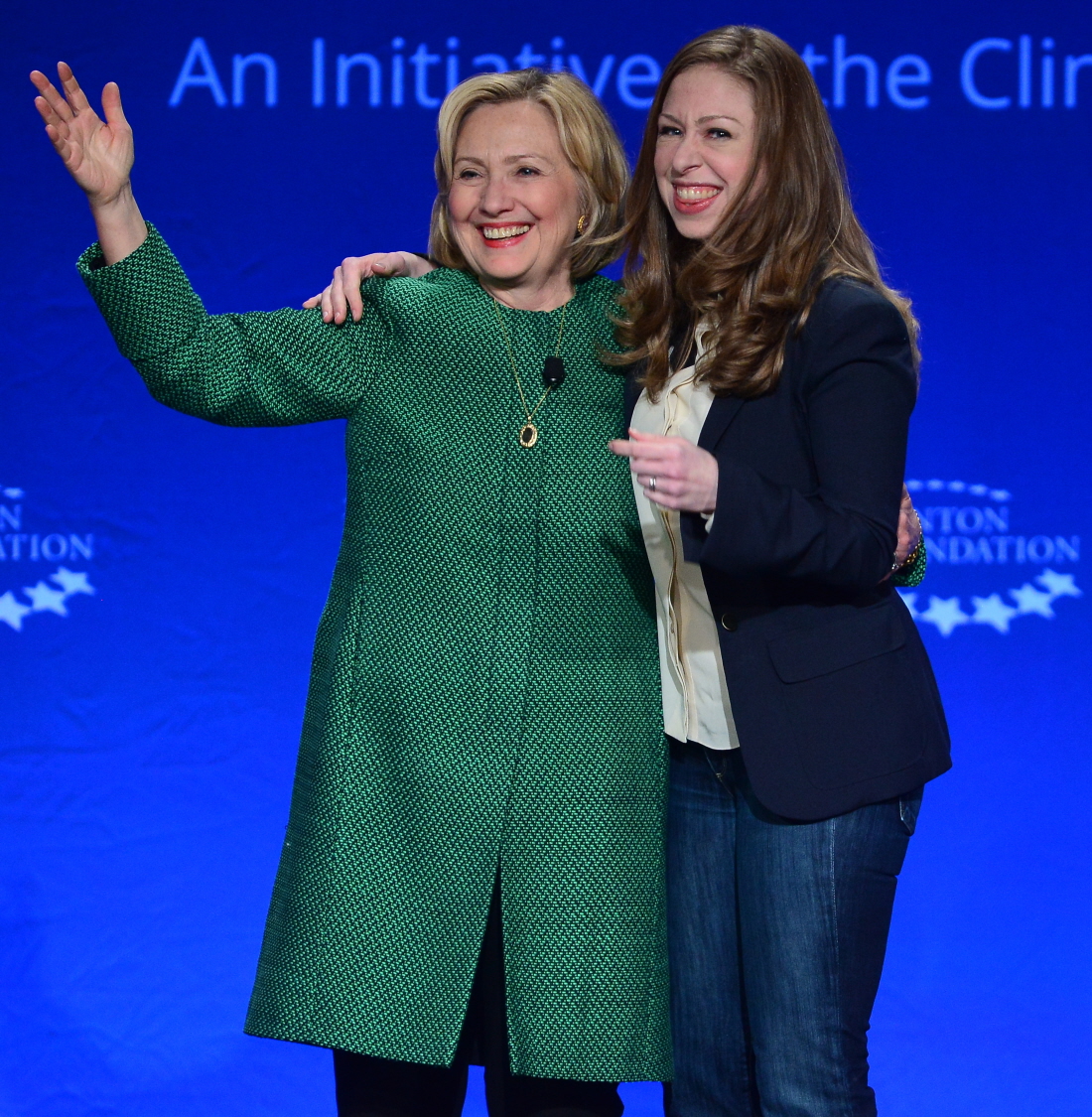 Photos courtesy of WENN.