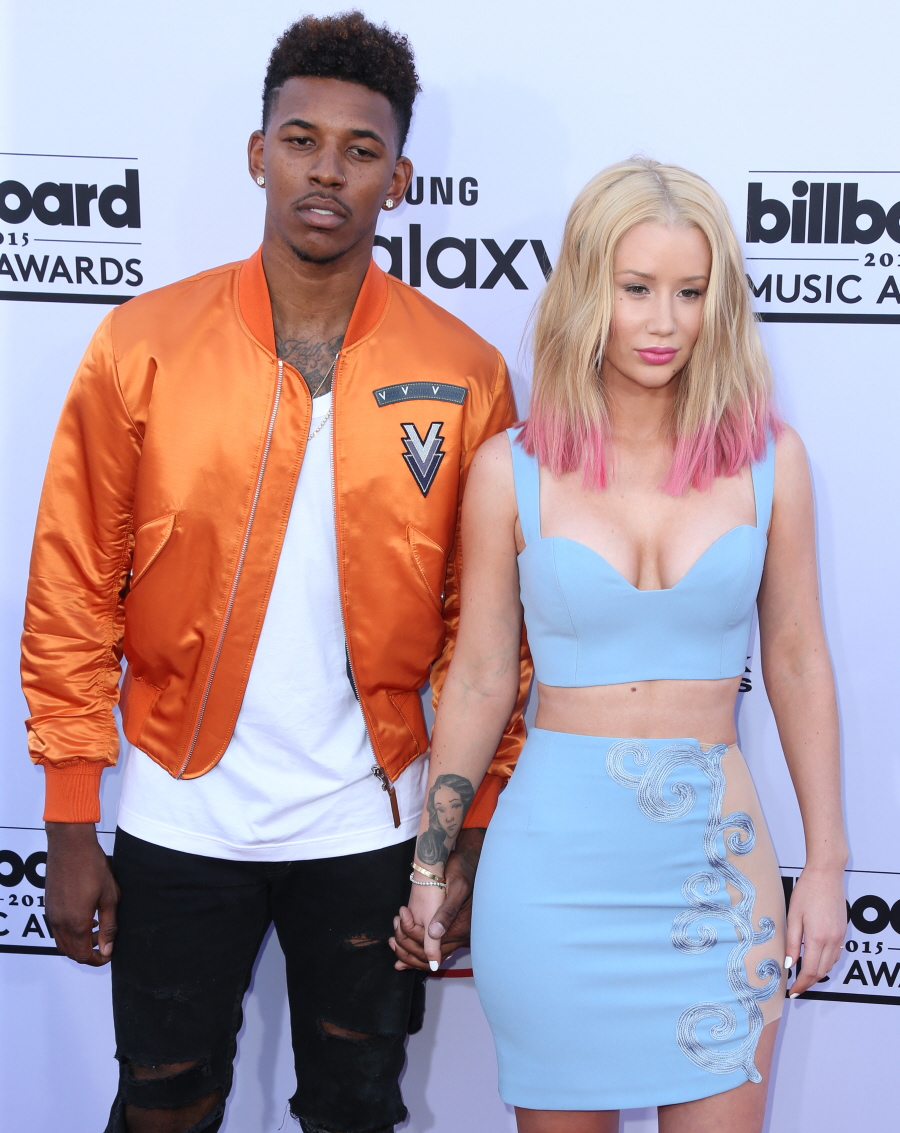 Shocking absolutely no one, Iggy Azalea and Nick Young have ended their engagement and broken up. Iggy and Nick always seemed to be having issues and drama, but the drama kicked up a notch in March when Nick's teammate "accidentally" leaked a video of Nick bragging about sleeping with other women. Iggy stayed with Nick after that, and made a big public thing about her wedding plans and how she was still wearing her engagement ring. And now it's over.
Iggy Azalea and Nick Young have officially called it quits. Nearly three months after Young was involved in an alleged cheating scandal – and after the couple had seemingly moved past the drama – the Australian rapper announced that she has ended things with her Lakers player fiancé.

"Unfortunately although I love Nick and have tried to rebuild my trust in him – It's become apparent in the last few weeks I am unable to," Azalea, 26, wrote on Instagram Sunday. "I genuinely wish Nick the best. It's never easy to part ways with the person you planned you're [sic] entire future with, but futures can be rewritten and as of today mine is a blank page."

In March, a video apparently showing Young bragging about sleeping with other women while dating Azalea was accidentally leaked online by his teammate D'Angelo Russell. Young seemingly confirmed the validity of the video in a post-game press conference, saying "what happened is what happened."

Shortly after the video went viral, Azalea said there was "nothing really" going on between her and Young and that she wasn't "tryna marry a cheater." Less than a week later, she walked the red carpet at the iHeartRadio Music Awards while wearing her yellow diamond engagement ring. Azalea later laughed off the drama, joking that Young would be left with "half a penis" if the cheating rumors turned out to be true. (She also explained that she was going to wait to see "some real evidence" before blaming Young.)
I'm including Iggy's Instagram announcement below. What do you think? I mean, it's obvious that Nick was cheating on her. He was probably cheating on her throughout their relationship. And either she didn't want to believe it or she didn't want to publicly acknowledge it. So she waited and planned for the wedding and suddenly one day she just realized that she was about to tie herself to a cheating douchebag? Either that or it was a lot worse behind the scenes. Who knows? I hope Iggy moves on with little drama, but knowing her… it will probably be months of back-and-forth bulls—t online.
Photos courtesy of WENN, Instagram.