Ladies….couple goals!! #JingerDuggar pic.twitter.com/1TVtB0dR55

— Brittany Valadez (@brittanyvaladez) June 20, 2016
The Duggar family was in complete meltdown last year. But they've "recovered" now, and they're back on TV with a new show that is very much like 19 Kids & Counting. Still, the Josh Duggar implosion still had far-reaching effects, especially for his siblings. Jessa and Jill were put front and center to defend their family after it was revealed that they were Josh's victims. The younger siblings have been increasingly pushed forward too, as everyone seems to be "over" Michelle and Jim-Bob Duggar, the parents.
One of the most interesting moments came with Josiah Duggar had to announce that he and his little girlfriend were no longer "courting" last August. "Courting" is pretty much a pre-engagement in the Duggars' world, and you can't just date and have fun. There are rules to "courting" and the Duggar kids usually only court one person, and that person becomes their spouse. So it was interesting that Josiah was able to break off his courtship in the middle of his family's drama. So now there's another Duggar "courting." It's 22-year-old Jinger Duggar. She's courting a professional soccer player named Jeremy Vuolo, who is just as churchy as the Duggars.
There's an exciting new Duggar announcement! PEOPLE can exclusively reveal that Jinger Duggar, 22, and professional soccer player Jeremy Vuolo, 28, are officially courting – and their courtship will be a big part of the new season of Counting On when it returns to TLC later this summer.

"We're happy to announce that we are officially courting!" the Jill and Jessa: Counting On star and the athlete, 28, shared in the cute video. "Which means as opposed to a more casual dating relationship, we really want to honor the Lord and be very intentional about how we move forward."

Of their courtship – the Duggar-approved way of dating that has couples getting to know each other as a preparation for marriage – Jinger tells PEOPLE she met Vuolo last May. The two then "had the opportunity to go on a missions trip together," she says.

Adds Jinger, "It was there that I really saw his heart and really admired his character… After that, he contacted my dad [Jim Bob Duggar] and asked if we could get to know each other."

Vuolo, who graduated from Syracuse University, previously played for Major League Soccer club the New York Red Bulls before stepping away from the game to pursue ministry. He later signed with the San Antonio Scorpions in the North American Soccer League in 2013. The two share a common ground in their religious beliefs. The Duggars are devout Christians and like Jinger, Vuolo is the son of a pastor. The athlete has repeatedly spoken out about his faith and unwavering identity.
He seems like a relatively normal guy, and he's been exposed to a lot more of the "real world" than the Duggar kids. I mean, he's been to college, he's lived in communities other than sheltered, backwoods Arkansas bible camps and he's presumably dated other women too. And I will never stop thinking it's creepy that all of the daughters need their father's permission to "court." Ugh. Oh, well. Good luck, Jinger.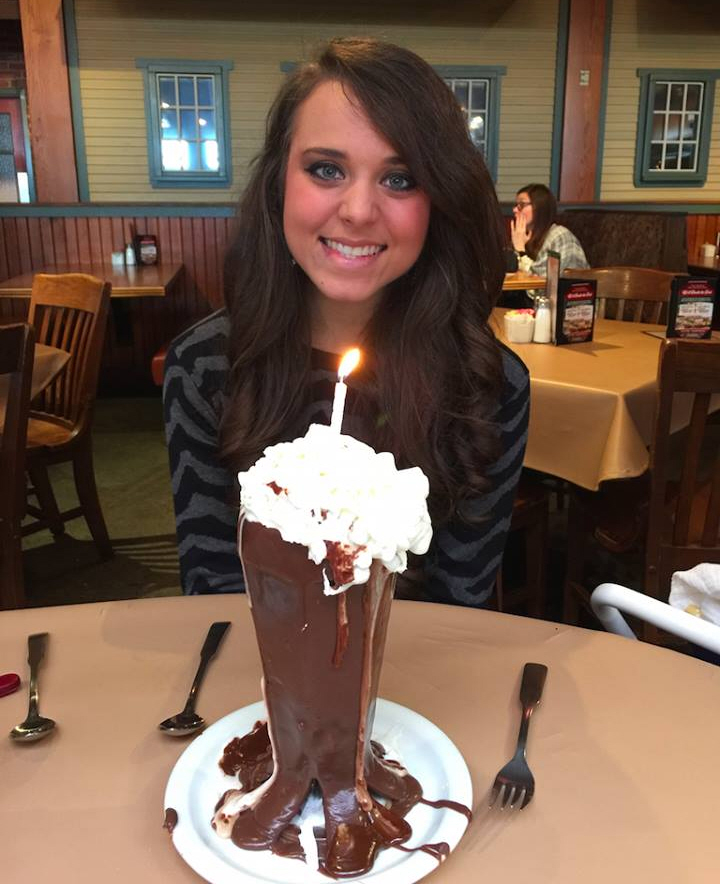 Photos courtesy of Twitter, Duggars' social media.