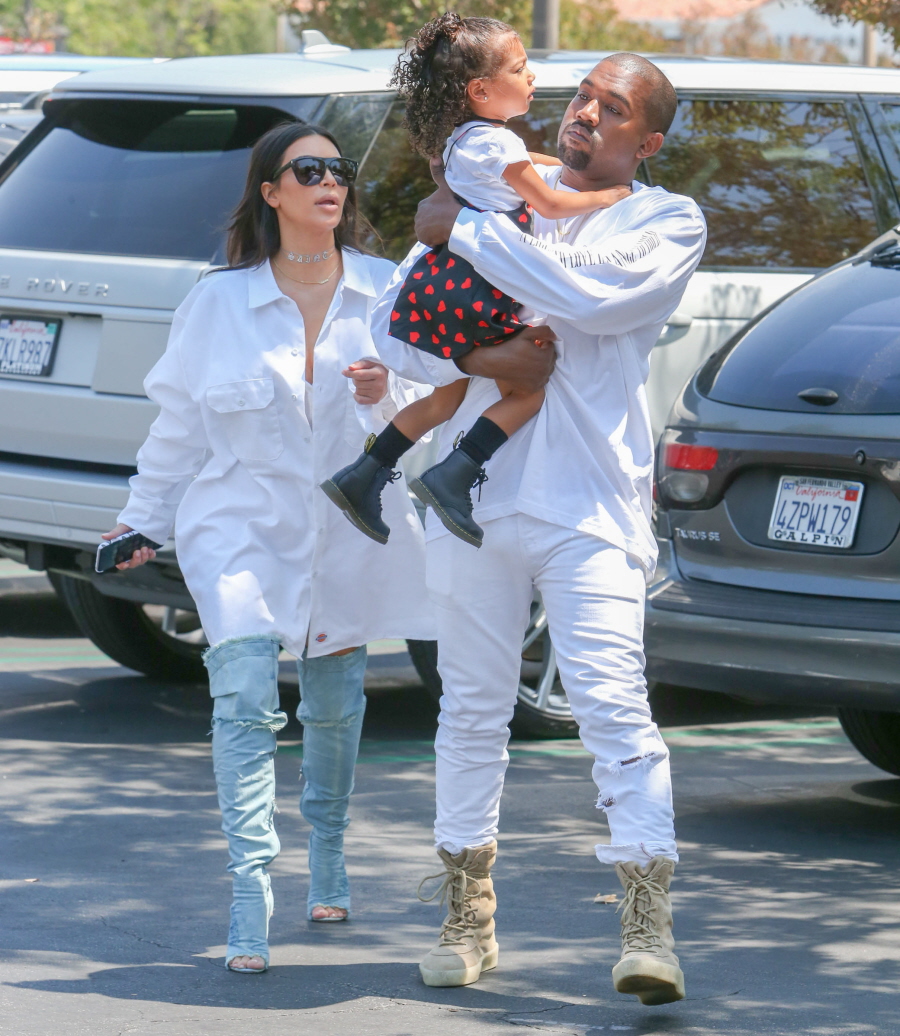 Here are some photos of Kanye West, Kim Kardashian and North West on their way to see Finding Dory on Saturday. If you think Kim is wearing really terrible jeans, you would be wrong. She is not wearing pants. She's wearing an oversized white blouse and "denim" thigh-high peep-toe boots. I also think North is at an age where she's starting to exert her will when it comes to her clothes – look at her heart-print dress! You know that's not Kimye-approved. Please, Kanye would never want his daughter to wear anything with a heart-print.
Anyway, Kanye got to have a family-day on Saturday because his Friday was all about his career. Late Friday, Kanye dropped the music video for "Famous," the song off The Life of Pablo. "Famous" is the song with the lyrics "I feel like me and Taylor might still have sex / Why, I made that bitch famous / God damn / I made that bitch famous." Those lyrics reignited the Taylor Swift-Kanye West feud, which now includes Kim after her GQ interview.
I'm not going to post any screencaps or clips from the video, because the video is extremely NSFW. You can see part of the video here. That part is based on Vincent Desiderio's 2008 "Sleep." How to describe this mess? Okay, it's Kanye and Kim naked in bed, joined with look-alikes for Taylor Swift, Caitlyn Jenner, Amber Rose, Chris Brown, Rihanna, Donald Trump, Anna Wintour, George W Bush and Bill Cosby, all naked and "sleeping." It is, in a word, a huge MESS. Kanye premiered the video like he would have for a movie: at an actual theater in Inglewood. He also streamed it on Tidal on Friday. And to promote the video, Kanye gave an interview to Vanity Fair. Some highlights:
On his inclusion of George W. Bush: "Maybe in some alternative universe me and George Bush could have been friends. I could have been his O.J. Simpson black friend on the golf course."

The inclusion of Cosby? "It's not in support or anti any of [the people in the video]. It's a comment on fame."

Kim co-signed everything: "[I say] a lot of lines other wives would not allow a husband to say. But my wife also puts up photos that other husbands wouldn't let them put up. One of the keys to happiness in our marriage is we're allowed to be ourselves."

Celebrities are just like us: "We were very careful with shots that had [something] sexual to take them out," he said. What we see instead is a moody, quasi-religious tableau of naked, vulnerable, strangely peaceful bodies at rest. Under the sheets, West seems to be saying, celebrities are just like us.
I understand how, in Kanye's mind, this is a meditation on fame and infamy. I even approve of the idea to elevate/denigrate politicians to the level of "celebrities." What's sticking out to me though is the inclusion of two known abusers, Chris Brown and Bill Cosby. It's fine to say "this isn't an endorsement," but that's exactly what it feels like. Chris Brown tried to kill Kanye's friend Rihanna, and the inclusion of a "Chris Brown" next to a naked "Rihanna" feels… wrong. And Bill Cosby is a rapist who should not be glorified in any way.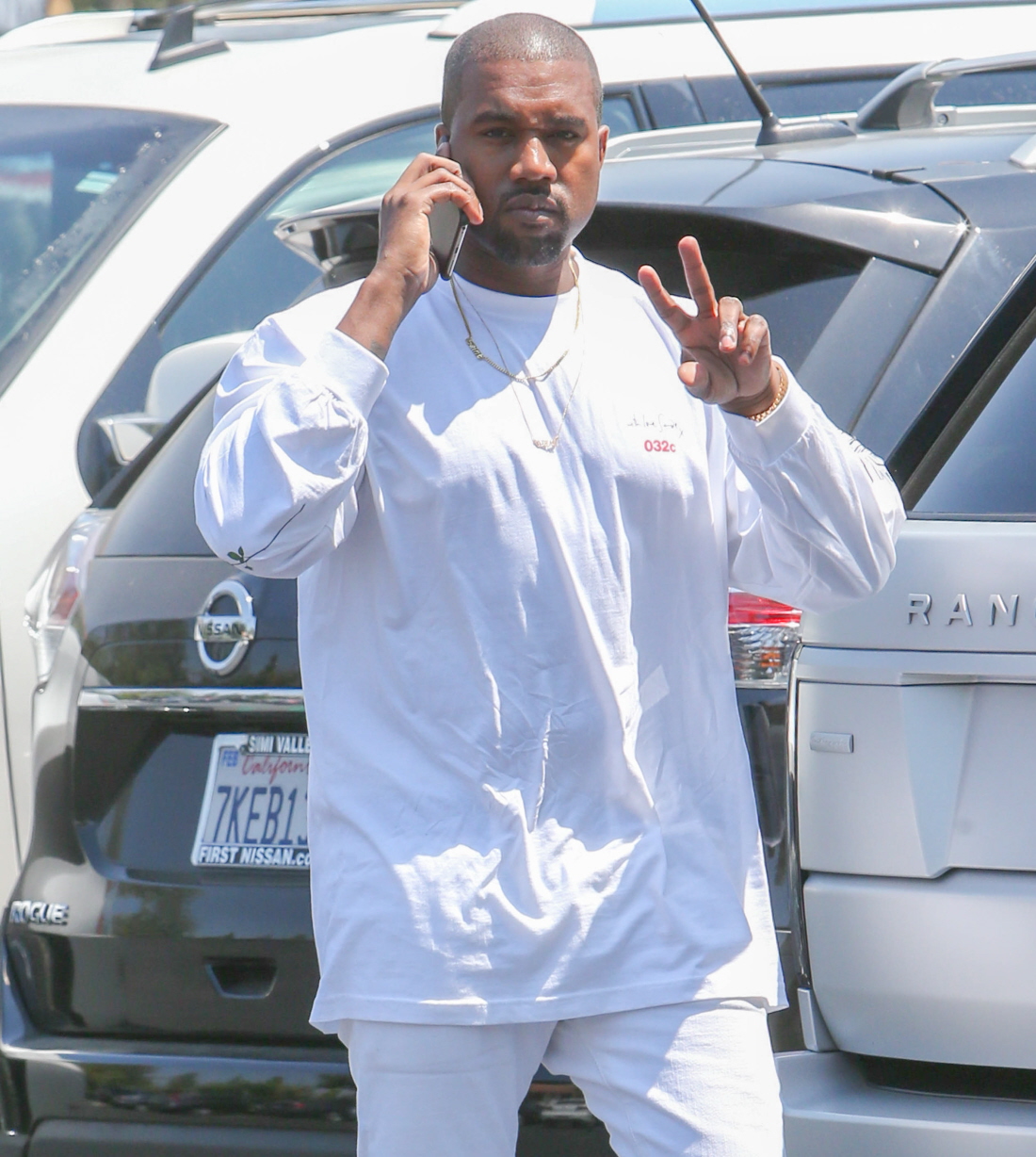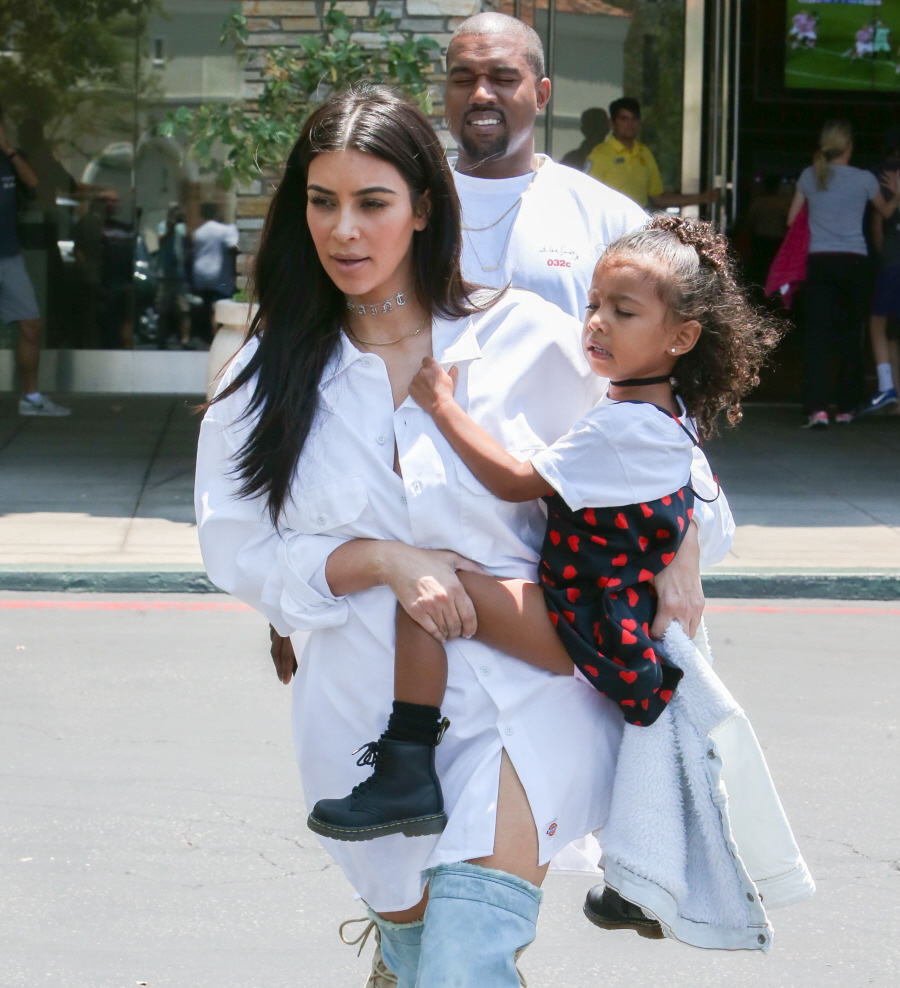 Photos courtesy of Fame/Flynet.