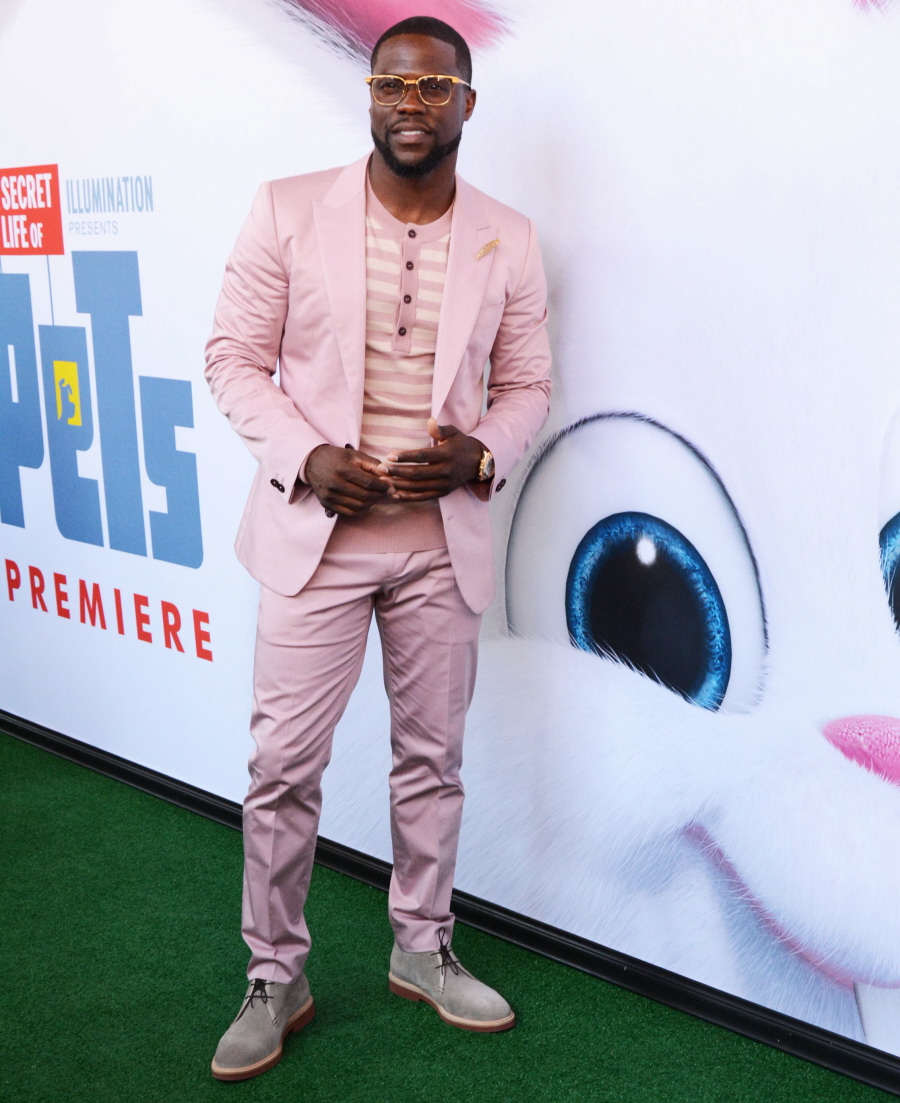 Here are some photos of Kevin Hart at Saturday night's premiere of The Secret Life of Pets. I love his pinkish/mauve-y ensemble. In the film, Kevin voices the character of Snowball, a tiny little white bunny, and he's been having fun with the idea of a black guy playing a "white" character in interviews. Kevin also got serious for a moment during the press conference for the film when he was asked about #OscarsSoWhite, an issue that blew up earlier this year when, for the second year in a row, there were no actors of colors nominated for an Oscar. Hart's comments were… well, not problematic, per se. But I have problems.
Winning Oscars and promoting big blockbuster movies shouldn't have anything to do with the color of your skin, according to Kevin Hart. At a press conference for the movie The Secret Life of Pets on Thursday, Hart told reporters "people will look for any excuse to play the race card in Hollywood."

"I think in this day and age – look – it is what it is," Hart says. "You want it to be more diversified, you want to see more diversity, but a lot of people make attention and draw attention by talking about it whereas if you just work and progress, you eventually put yourself in a position to help the problem by bringing more people into the business."

The award-winning comedian also addressed the issue at this year's Oscars and during the ceremony congratulated actors of color who weren't nominated for all their "hard work and effort." He echoed his Oscar speech on Thursday, stating negative attention will only bring a negative response to the problem.

"I bust my ass and do what I'm supposed to and I've been promoting movies internationally now for the past four years," Hart says. "They say movies don't transfer with black actors internationally. I don't feed into that. I do what I do. If other people did the same thing, you will look up and see more multicultural films being perceived by so many more people."
I think what he's saying is that the best way to fight systemic racism in Hollywood is to keep your head down, work your ass off and just let your work speak for itself. While I can understand his perspective – he is arguably one of the hardest-working actor-comedians in Hollywood – I also think his perspective is extremely narrow. Actors of color, from Asian-Americans, Arab-Americans, African-Americans, Latin-Americans and beyond, have trouble just getting their foot in the door. They have issues even getting to a place where they can work hard and let their work speak for itself because THEY CAN'T GET WORK.
Beyond that, I do think the #OscarsSoWhite conversations help. Hart seems to be saying that talking about racism will never solve racism, and maybe he's right in a narrow context, but I still think it's good to talk about race in Hollywood and beyond. It raises awareness, it helps the industry identify their own self-inflicted problems, and there's anecdotal evidence that simply talking about these issues actually does change perspectives of casting directors, executives and directors. Plus, Cheryl Boone-Isaacs actually implemented some much-needed changes within the Academy, so yes, talking about it did effect change.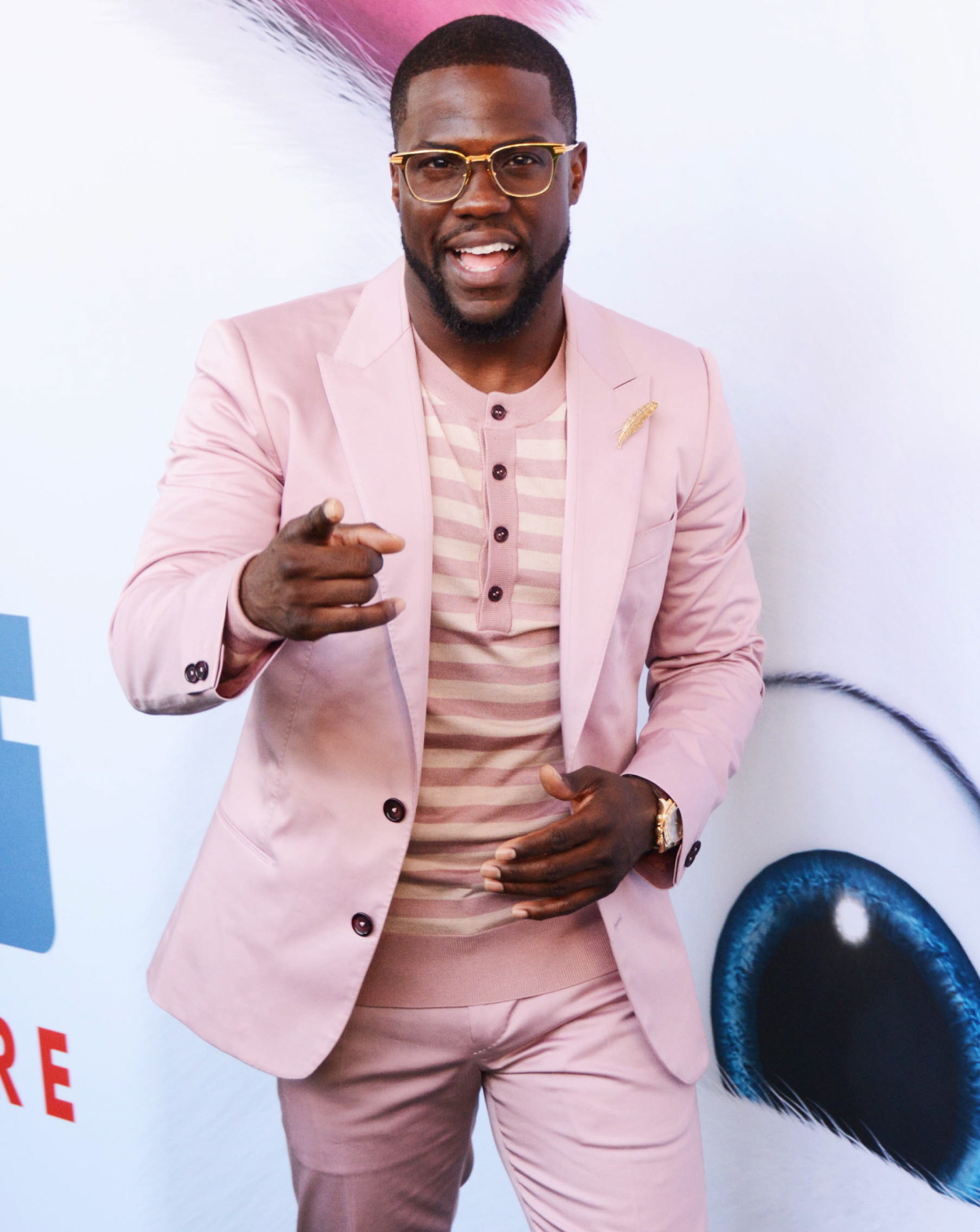 Photos courtesy of Fame/Flynet.