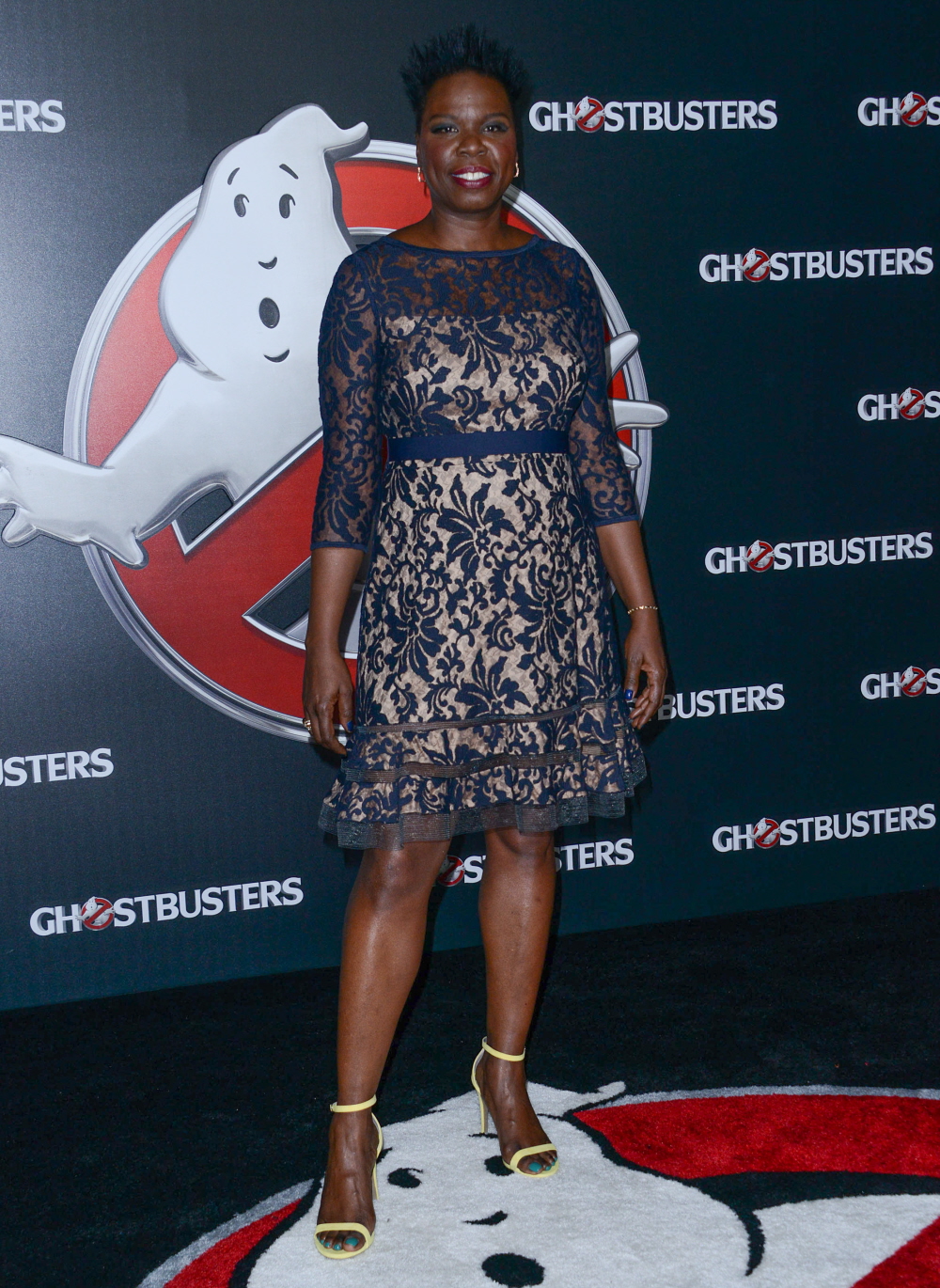 As we discussed yesterday, Leslie Jones went public (via Twitter) with her fashion drama. The premiere for Ghostbusters is coming up and Leslie wants to look fabulous for her first big film premiere. She's seen how ruling the red carpet can give a boost to an actress's career, plus I think Leslie just likes clothes. Yesterday, I made a big deal about sizeism in the industry, and while it's true that Leslie is not a sample size (zero or two), she is by no means overweight. She's a tall, leggy woman who is probably (at most) a size 10, which is smaller than the average American woman. So why won't designers dress her? Why won't anyone offer to make Leslie something cute for the premiere? Well, according to Hollywood stylists, it's Leslie's fault. It's her fault for NOT being a size 2. It's her fault for being tall. And while this goes unsaid, it's likely her fault for not looking like a "model" cough cough. Via Pret-A-Reporter:
Stylists I talked to estimated that the 6-foot stunner is probably not a sample size, meaning a runway model size 4, but rather a size 8 or 10, and that could be part of her frustration. But not because of any size bias.

"It's just pure economics," says The Hollywood Reporter power stylist Jeanne Yang. "People have this belief that showrooms and designers have racks and racks of clothing in all sizes. They don't. When you're a designer, sitting with your accountant, you have to think about how much it costs to create a sample. It may take hours to do a muslin, and thousands of dollars to create one specific piece. You justify it because you use it for so many things. One dress has to serve for the runway show, for sales, and to get publicity. If you have a sample that has to fit a model, you don't have the option of creating things for premieres. No one ever does a variety of sizes. No one has those resources, even the biggest designers don't.

"For something as big as the Oscars or when you are given enough time, designers may lay out the expense of creating something," she continues. "But then, a lot of designers who do go through the trouble to create things, and spend the money and time, sometimes they take a gamble then the client says they don't like it. Then you've spent $5,000 to $10,000 for a dress that's not worn. It can be the death of a line."

Some celebrities who don't conform to fashion's narrow body ideals have to buy — not borrow. Size 6 Bryce Dallas Howard bought the Jenny Packham dress she wore to the 2015 Golden Globes off-the-rack.

"I've had clients who are not sample sizes, for example Nia Vardalos. Designers are more than happy to lend to her. Unfortunately, she's not a sample size. So the production company gave me a budget to buy her clothes," says stylist Jessica Paster, who also works with Emily Blunt, Olivia Munn and Miranda Kerr. "Christian Siriano saved the day by pulling non-sample sizes, and he himself, the weekend of the premiere for My Big Fat Greek Wedding 2, did the final fitting with Nia.

"This is nobody's fault except Leslie's," says Paster. "She should have known four to five months ago the date of premiere, and said, 'I'm not a sample size, I need to go to designers early or buy myself a dress.' Don't be blaming designers and saying they don't like you."

It looks like Siriano is saving the day again. He's confirmed to dress Jones for the film's premiere during Outfest.

"I love Leslie and I'm a huge fan of her work," Siriano said by email. "I can't wait to create something special for her to wear. Hopefully I will see her in my studio this week to make something new and exciting for her to wear. I support all women no matter age or size!"
I like how the stylists are like "THIS ISN'T SIZE BIAS" then they go on to explain how designers are biased against anyone over a size 2. Do these stylists realize that words have meaning? That they are actually describing why designers don't want to work with certain women because of their size? And why is anyone assuming that Leslie is speaking up now because she only recently had a problem? Dollars to donuts, she's been dealing with sizeism for years, and designers have refused to dress her for all of her career. The difference is that now she's starring in one of the hottest movies of the summer and she thought she deserved some special treatment this time around. And designers were like, "ugh, no, and it's your own fault for being so tall and normal-sized, how many times do we have to say no to you?"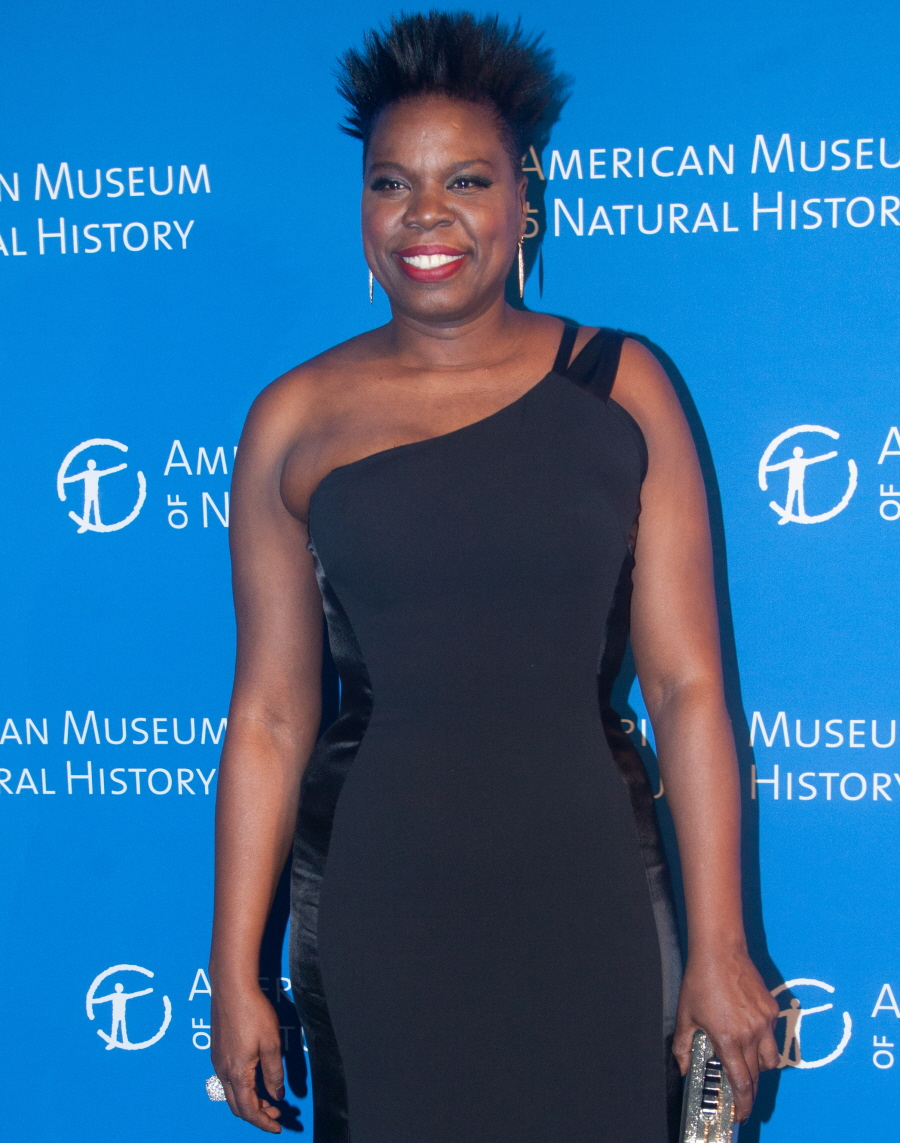 Photos courtesy of Fame/Flynet, WENN.