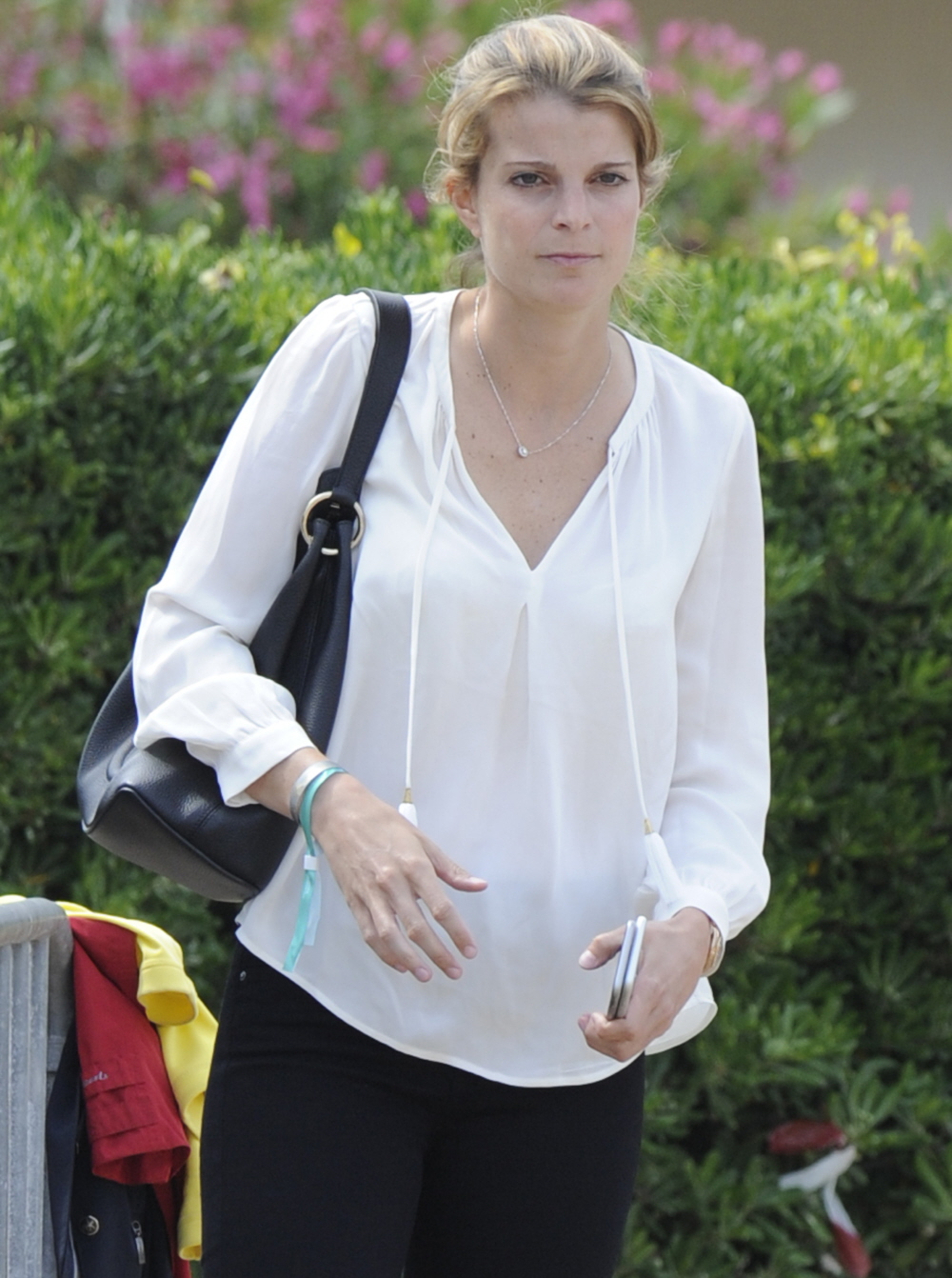 We learned last month that Athina Onassis had separated from her husband of 11 years, Doda Miranda, following widespread gossip that Doda had been cheating on Athina. Athina, often called "the Last Onassis," has a fortune that is likely worth around $800 million to a billion dollars. Doda seduced Athina when she was just 17 years old, and they were married when she was 20. While they don't have children of their own, they were raising Doda's daughter Viviane, a child from Doda's previous relationship. The last we heard, Athina had learned of Doda's infidelity – with a woman involved in their same elite, horsey community – and Athina had fled Florida for her home in Belgium. We also heard that Doda was hellbent on winning Athina back.
Well, it doesn't look like Doda was able to work his (questionable) charm. While English-language media has been pretty quiet since Athina's rep confirmed the separation, the Spanish-language and Portuguese-language outlets have gotten some interesting information. And in case you're wondering how and why, it's because Doda is Brazilian and he and Athina own some great property in Brazil. They are well-known figures in South America. So, I'm going off of Google Translate for much of this information, but I think it's solid. This is what I learned from El Mundo & Hola:
Athina and Doda have submitted their divorce papers in Belgium. The papers were filed June 16th, and Athina and Doda both have lawyers and they met face-to-face in a closed hearing in Brussels. It seems like this is not going to be some long, drawn-out divorce battle, and that Athina and Doda and their lawyers will be meeting privately in the next few months to work everything out, probably because Athina doesn't want all of this playing out in the press. Athina asked that the court freeze all of their joint bank accounts, which the court accepted. It will take a few months (apparently until September) to work out all of the real estate issues, because Athina's real estate holdings are VAST, and some of the holdings are held in both of their names.
It does look like Doda and Athina signed a prenup before marriage. The prenup states that Doda is entitled to something like $1 million for each year of marriage, meaning he walks away with $11 million total? But Hola says that Doda will likely ask for more. It also looks like Athina is interested in still being a part of Viviane's life, and she wants some sort of custodial arrangement with her stepdaughter. Athina also asked the court to formally change her name, removing "Miranda" from her legal name. She had been going by Athina Onassis de Miranda, and now she'll be either Athina Onassis or Athina Onassis Roussel (although I doubt she'll go back to Roussel).
While I'm glad that Athina didn't let Doda talk his way back into her bed/life, I'm still sad for Athina. She really loved Doda and I hope she's okay.
Photos courtesy of WENN, Getty.