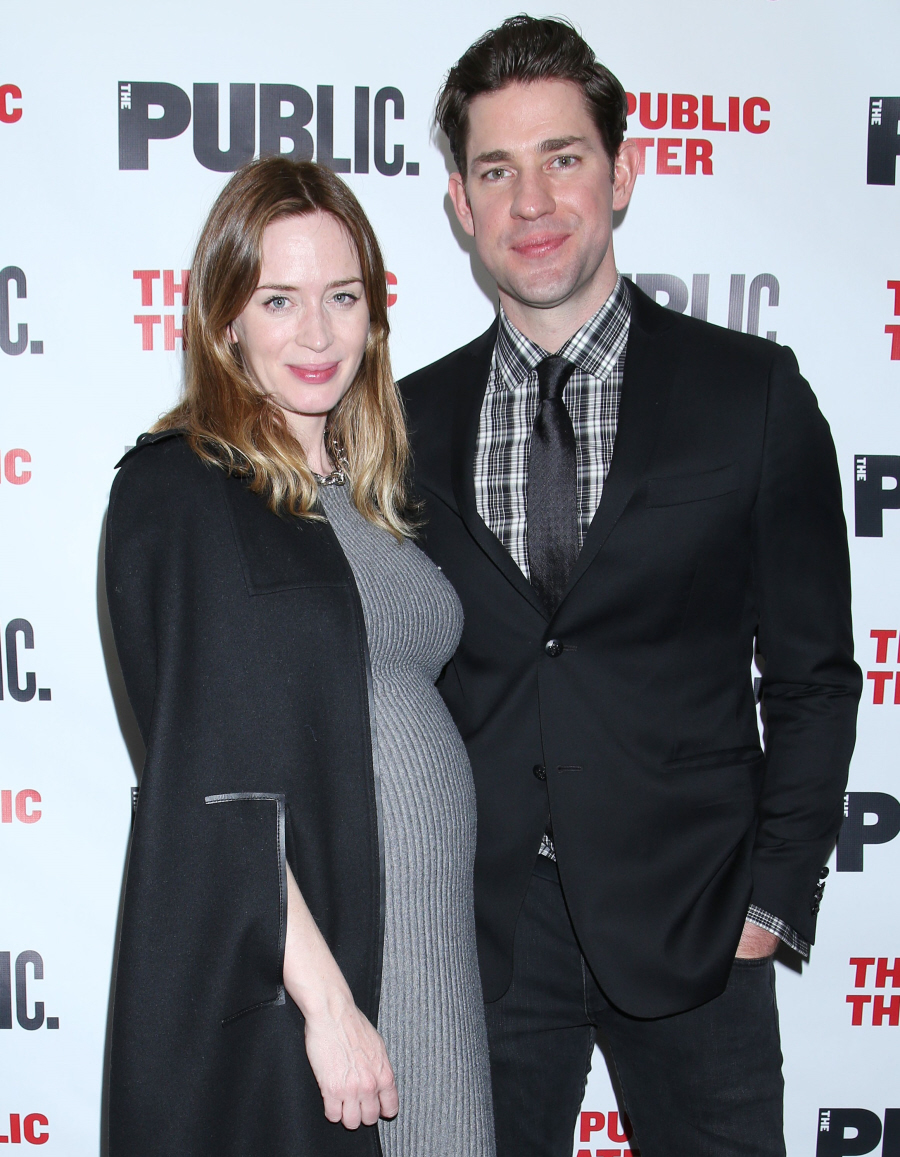 I keep forgetting that various celebrity women are pregnant, like Olivia Wilde and Kerry Washington. There's a rash of second pregnancies going around Hollywood, and Emily Blunt was one of them, and I forgot about her. As it turns out, Emily was probably hoping we would forget about her, which is how she and John Krasinski slipped away TWO WEEKS AGO and welcomed their second child. They had another girl!
It's a girl…again! John Krasinski and Emily Blunt announced on Monday afternoon that they welcomed their second child, a daughter named Violet, two weeks ago.

Violet joins big sister Hazel, who was born in February 2014.
I'm including Krasinski's tweet below. I guess that's one of newish Hollywood trends, to give birth and then confirm it weeks later. As for the baby name… I feel like that's on trend too. Lots of flowery names lately, and more than a few Violets. The most famous Violet is probably Violet Affleck, daughter of Ben Affleck and Jennifer Garner. Dave Grohl, Christina Milian, Poppy Montgomery and one of the Dixie Chicks also have daughters named Violet. There was also a rumor that Blake Lively and Ryan Reynolds had named their daughter Violet, but that was before we learned that they named their baby girl James. What I like about Violet is that it "fits" with big sister Hazel. Hazel and Violet definitely sound like sister-names. So now Emily and John have two girls! Congrats to them. Do you think they're done having babies? I actually thought they were one-and-done people with Hazel, so now I don't know what to think.
What better way to celebrate the 4th… than to announce our 4th family member!!! 2 weeks ago we met our beautiful daughter Violet #Happy4th

— John Krasinski (@johnkrasinski) July 4, 2016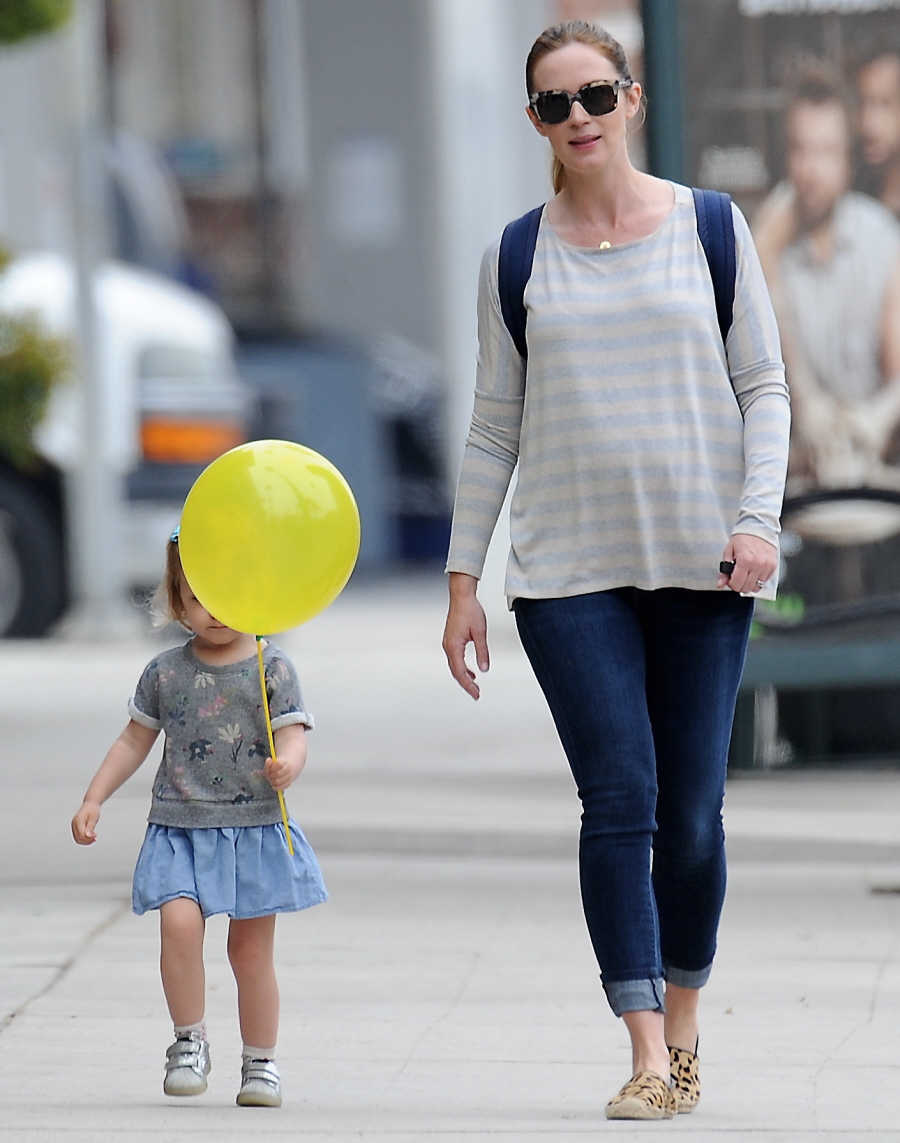 Photos courtesy of WENN.