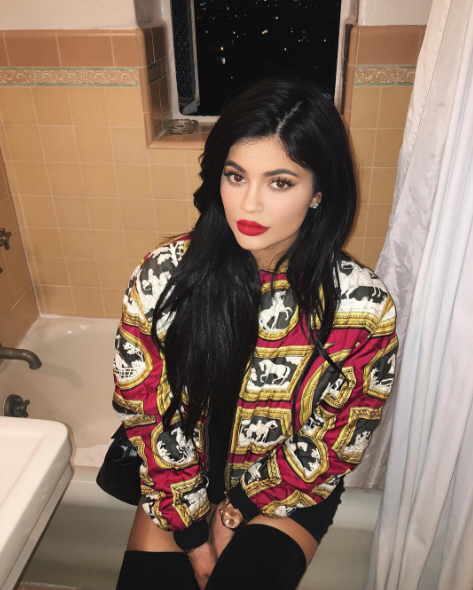 Over the past few weeks, there has been a mountain of gossip stories about Kylie Jenner. I've mostly ignored them, because Kylie is A) so dumb and B) so obvious. I mean, of course she got back together with Tyga. OF COURSE. No sooner had she disentangled herself from everything to do with Tyga than he worms his way back into her life and her home. She's financially supporting him, you know. Isn't that gross?
Anyway, I'm choosing to write about Kylie at this moment because of her whole "lip kit" thing. Unlike the older Kardashian sisters who put their names on just about anything, Kylie wanted to start small, and she's been quietly trying to build her "lip kit" business. For the longest time, I just pretended to understand what a "lip kit" was, but now I think I know – it's prepackaged lipstick/gloss and liner, right? All the same color, or coordinated colors so that you too can achieve the look of Kylie's crazy lip injections. Kylie sells the lip kits online and at a few boutiques, but they've been selling out faster than they can be produced, and the crazy demand has revealed how bad Kylie is at running a business. So this story is obvious:
Kylie Jenner's cosmetics co. is a big fat FAILURE … at least according to the Better Business Bureau. Kylie Cosmetics' consumer satisfaction rating has plummeted to an all-time low … it gets an F. The company's racked up 137 customer complaints on BBB in the 9 months since it began operating.

As we've reported, Kylie Cosmetics has had a slew of problems … from security breaches to packages getting stolen or ransacked. Many people say they've never even heard back from customer service.

BBB confronted the company last month, but problems still persist. In the last week alone, 10 people complained about service or delivery. One customer's kit arrived without the pencil. Kylie needs a B to get back in BBB's good graces. Better work on some extra credit, KJ.
Kylie's in a good position, really: people are obsessed with her lip kits and they'll pay crazy amounts of money for them. She can't keep the sh-t in stock, you know? Now she just needs to work on the fundamentals of service. Perhaps she needs to hire a better manager and expand production?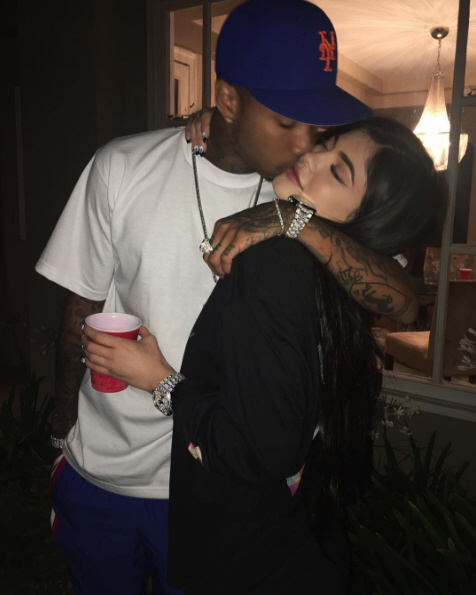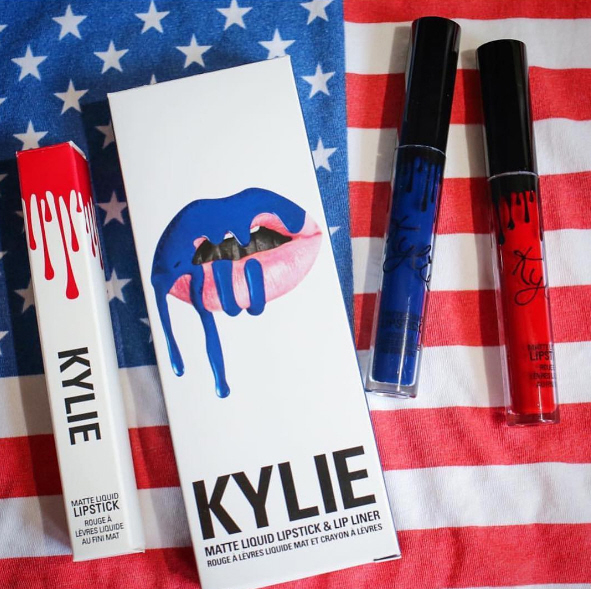 Photos courtesy of Kylie's Instagram.