How does it even work? How do you invite dozens of people over for a multi-day house party in this day and age and somehow require all of your guests to embargo social media photos for a certain amount of time? However Taylor Swift manages it, she really does get it to work. Tuesday afternoon (EST), Taylor lifted the social media embargo on her Fourth of July party guests and suddenly there was a flood of Instagram photos from the party.
The above Instagram is arguably the best/cheesiest. Tom Hiddleston and Swifty, their foreheads together, posing languidly on her porch with two other couples (including Blake Lively and Ryan Reynolds). Et tu, Deadpool? The look on Ryan's face is already inspiring memes.
Most of Taylor's friends posted their own (preapproved?) Instagrams of the party with the hashtag #Taymerica. Remember, Taylor named her special slide the Taymerica too. That must have been the theme of the party: "Taymerica," or Taylor Swift IS America. You can see all of the Taymerica photos here. I tried to screencap a bunch because you never know what will be taken down. Here's one photo that I found through my search of #Taymerica… a blurry Instagram of a photo of Tom and Taylor kissing.
And here's Tom in the center of the photo with Taylor's squad. ONE OF US, ONE OF US, I imagine them chanting.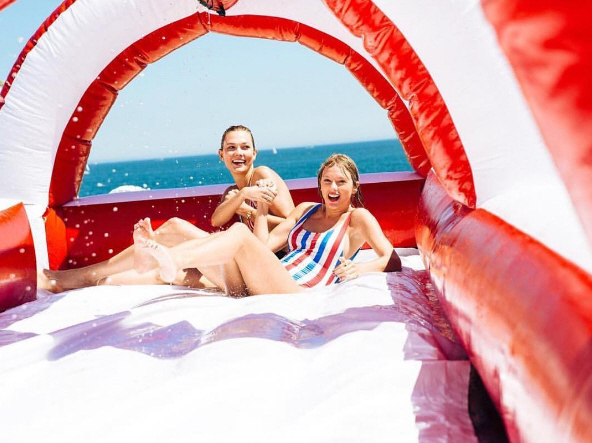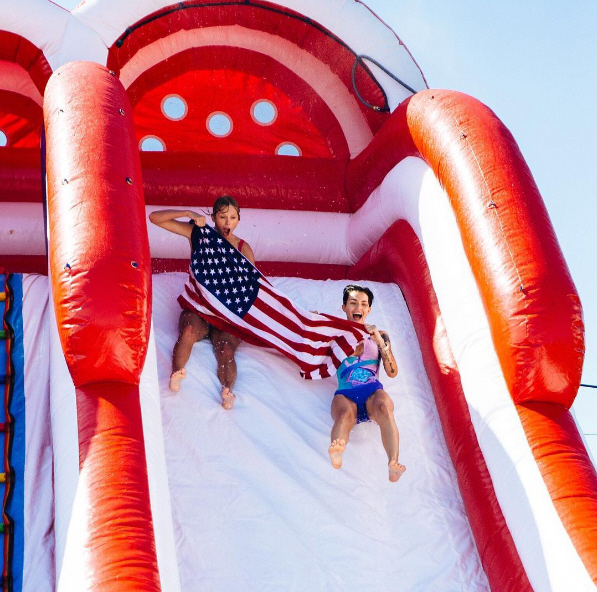 Photos courtesy of Instagram.