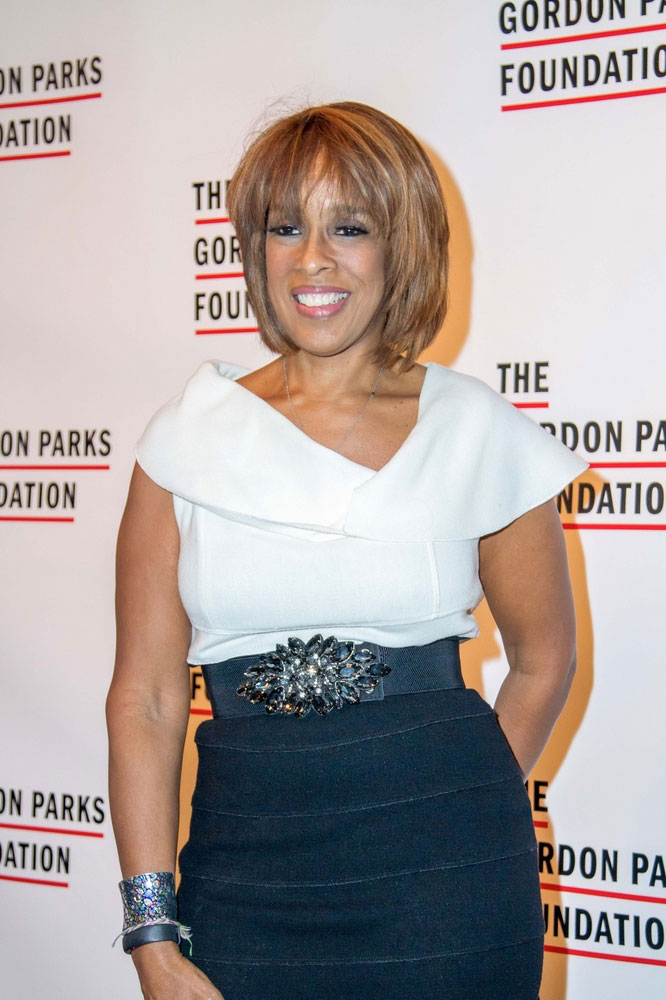 Gayle King is 61 years old, which is surprising to me because if I just saw her on the street I would put her at late 40s. She looks fabulous, and she's also lost weight recently doing Weight Watchers with her BFF, Oprah. Prior to today I wasn't aware of Gayle's romantic situation and assumed she was married or at least in a long term partnership like Oprah. It turns out that she was married for 11 years, to Connecticut Assistant Attorney General William Bumpus. Her marriage ended way back in 1993 and in a dramatic way. She caught Bumpus in bed with another woman. Apparently she's talked about this before, but I don't think she gave this level of detail. Gayle, who is a co-host on CBS this morning, was taking the Vanity Fair questionnaire when she was asked whom she despises. She didn't mince words when describing how she caught her then-husband cheating. She also called Oprah the person she most admires who is alive today and said that if she could come back after death she'd want to be one of Oprah's Cocker Spaniels. That's some loyalty right there:
Which historical figure do you most identify with? Harriet Tubman. I read a lot of autobiographies when I was in elementary school, but hers was the one I never forgot. Now I can't wait to spend some Tubmans!

Which living person do you most admire? Oprah Winfrey. She always does the right thing—even when no one is looking.

Which living person do you most despise? "Despise" is a strong word. I'm not a huge fan of the woman I caught naked with my now ex-husband on June 24, 1990, at 9:16 P.M.—but I don't remember the details.

What do you consider your greatest achievement? Raising two compassionate human beings. . .though waking up at 3:20 every morning is also quite an accomplishment.

If you could choose what to come back as, what would it be? One of Oprah's cocker spaniels. They give new meaning to the phrase "lucky dog."

Who are your heroes in real life? Parents who have lost a child to senseless gun violence. I've become close to some parents from the Sandy Hook school shooting, and they hold a special place in my heart.

What are your favorite names? Kirby and Will.

How would you like to die? I'd like to die anytime after the age of 90—in my sleep!
Gayle comes across very well here, especially in the full article on Vanity Fair's site. I usually don't put much stock in these questionnaires but I really liked how she said her greatest achievement was raising her now-adult children, who are named Kirby and Will incidentally. Kirby is her daughter, which is strange to me as I associate the name with vacuum cleaners and video game characters, but that's her daughter's given name. From what I can find of Kirby, she's around 30, works for the Department of Health and Human Services and lives in DC. I couldn't find much about William Bumpus Jr. except for the fact that he is extremely good looking. (See his photo below.)
Page Six has more about this revelation from Gayle, including the fact that she said in 2006, on her radio show "I was married to a cheater . . . I went to marital counseling. I have been divorced since 1993, so I'm all healed and everything. I have worked it out. I'm not bitter. I'm OK. I'm really OK." She waited another decade to tell how she busted her ex and her statement is tongue in cheek. "I'm not a huge fan of the woman I caught naked with my now ex-husband on June 24, 1990, at 9:16 P.M.—but I don't remember the details." She remembers the details. That's something you don't forget, even 26 years later. It's like she waited until the anniversary of that life-changing event too.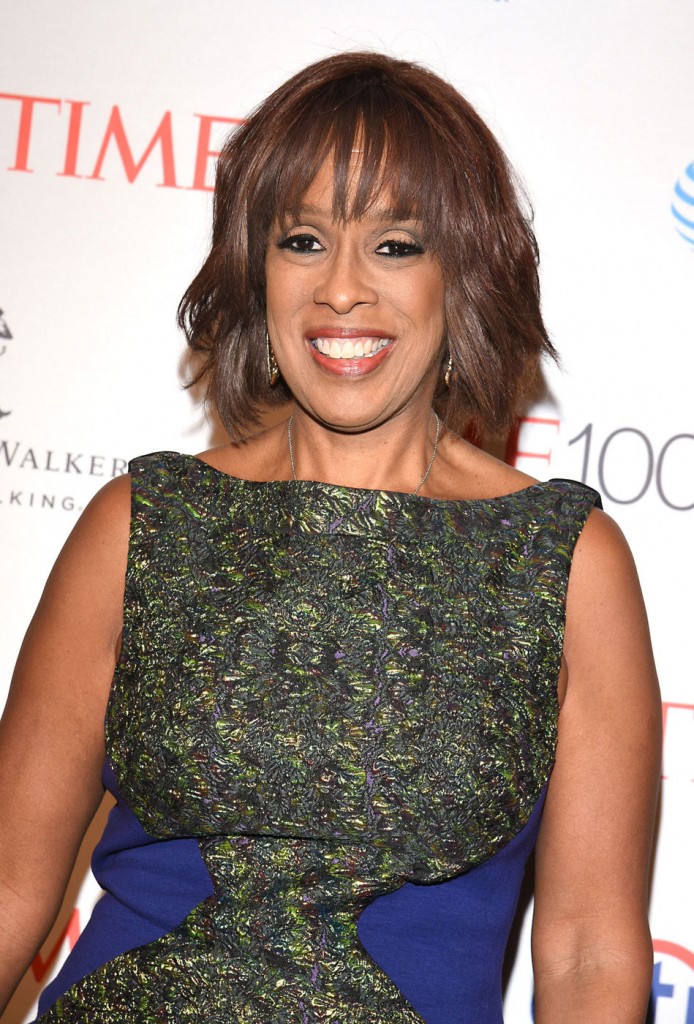 photos credit: WENN.com, FameFlynet, PRPhotos, Pacific Coast News and Getty