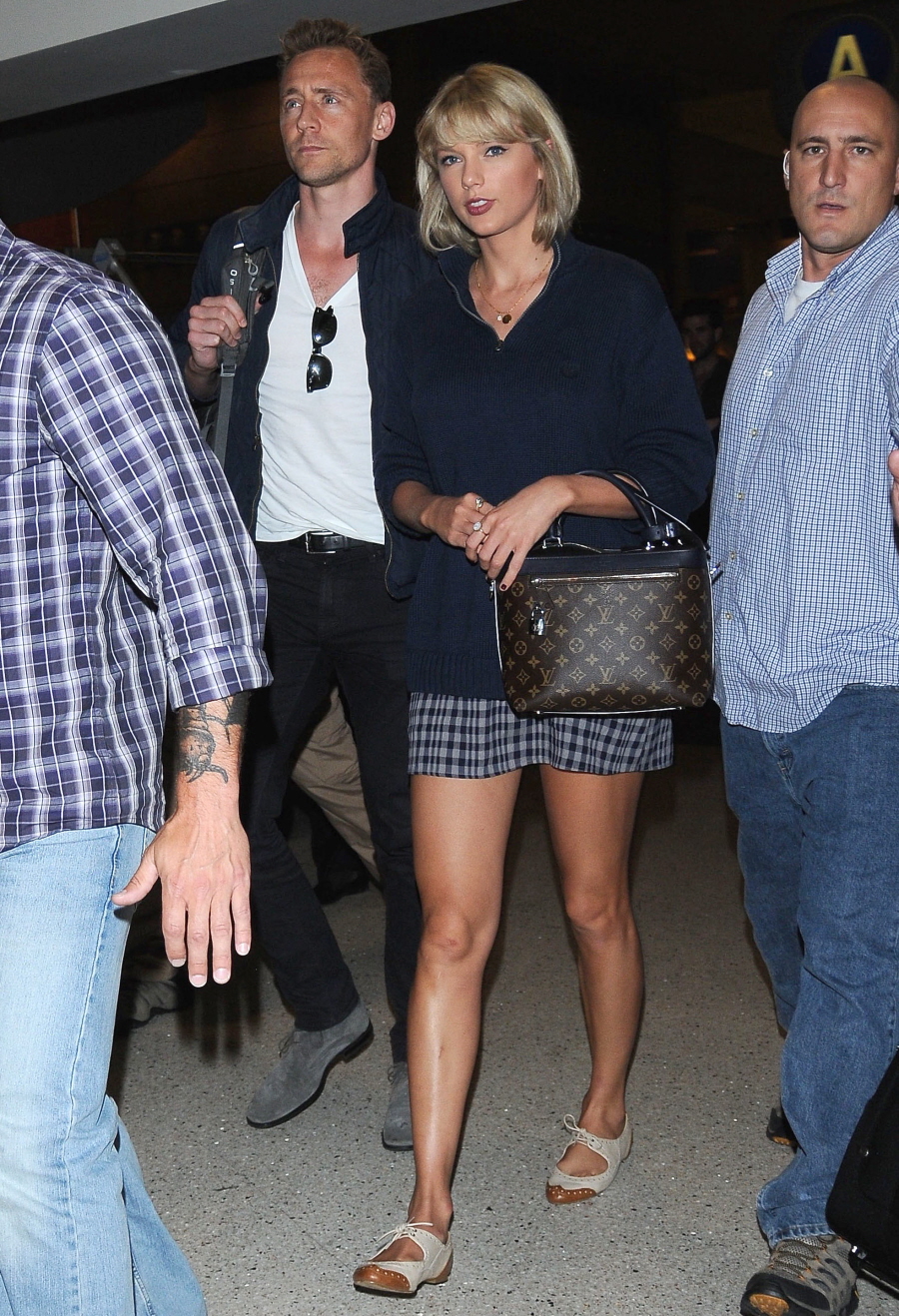 The Great & Glorious Tiddlebanging of 2016 has NEW PHOTOS. And they are pretty great photos, let me tell you. Taylor Swift and Tom Hiddleston were photographed at LAX last night, flying into LA from the East Coast. Tom and Taylor presumably were flying in from Rhode Island, which is where they were for the Taymerica Fourth of July celebrations.
What's interesting about these photos… well, SO MUCH is interesting. Reportedly, they are en route to Australia, where Tom will be filming Thor: Ragnarok. There were some theories floating around that The Glorious Tiddlesbang party would be over as soon as Tom left for Australia. But look! Tay-Tay is coming with him, maybe! She doesn't have anything to do this summer, honestly. Her tour is over, she doesn't have an album to promote, all she has to do is write and record music, which she's probably doing as we speak anyway. They have recording studios and producers in Australia!
What else is interesting? Tom does seem protective of Taylor, in that boyfriend-esque way. This is their airport debut, and their body language seems fine. He even put his arm around her as they made their way through LAX (with her bodyguards in tow).
In other Glorious Tiddlesbanging news, The Daily Mail made a big deal about how Taylor had a professional photographer documenting all of the "fun" and "spontaneity" at her Taymerica party. I'm not bothered by the idea of Taylor hiring a professional photographer to document the party – considering how much thought and money went into the party, it would have been strange if she hadn't hired a photographer. But what's weird is the dissemination of the professional photographer's photos via the squad's Instagram accounts. That reveals Machiavellian levels of image-control. And here's my last thing:
Even Tom Hiddleston is getting sick of the social media sensation that is #Swiddleston. Sources tell us that Taylor Swift is a "clingy girlfriend" and she initiated all the photo-ready displays of affection at her July Fourth extravaganza. The snaps show the pair frolicking in the sea and on the beach. Our spy even noticed a camera-fatigued Hiddleston sneaking off for a beer with some guys.

"He seems to get tired of the endless Instagram photo opps after, like, the third hour in the water," sniffed an insider.
LOL. Maybe Tom thinks that if he gets Taylor away from the squad and the machinery in America, their love can grow and deepen? Maybe that's why she's coming to Australia with him?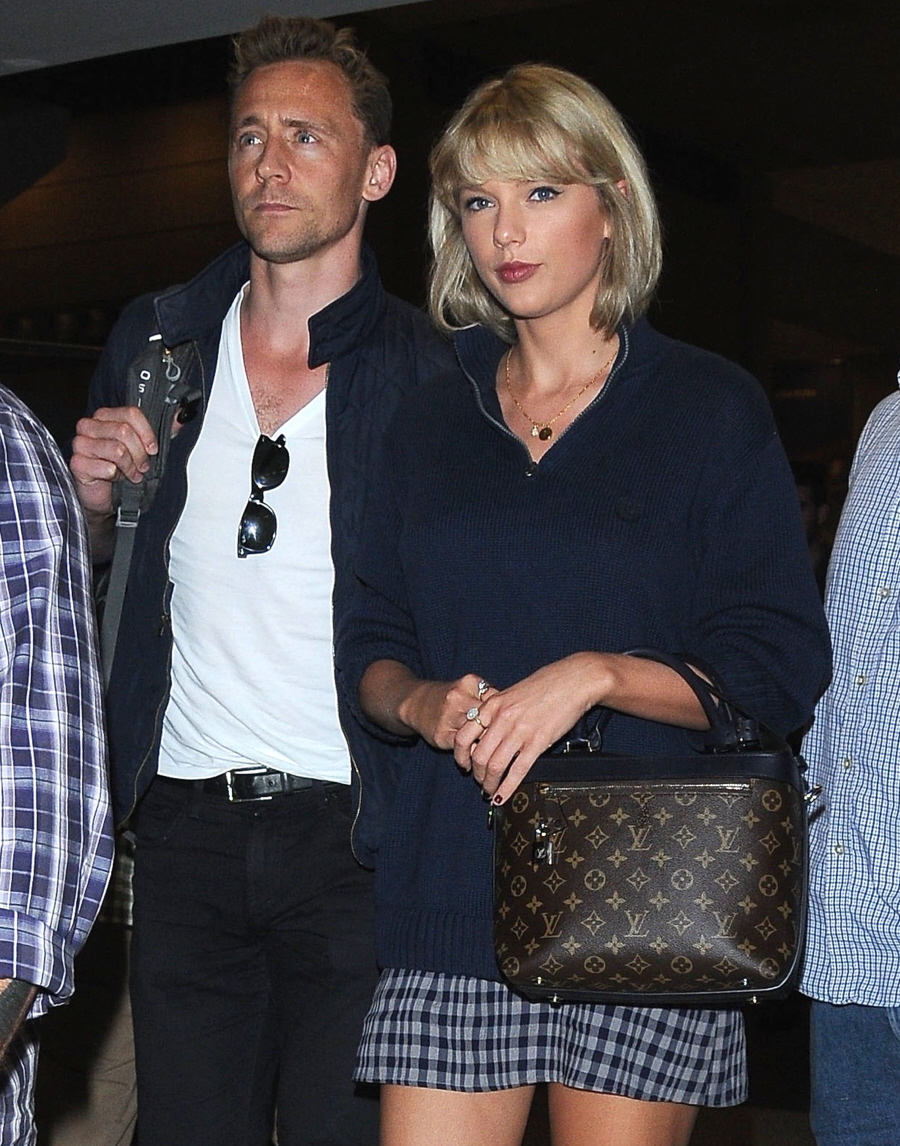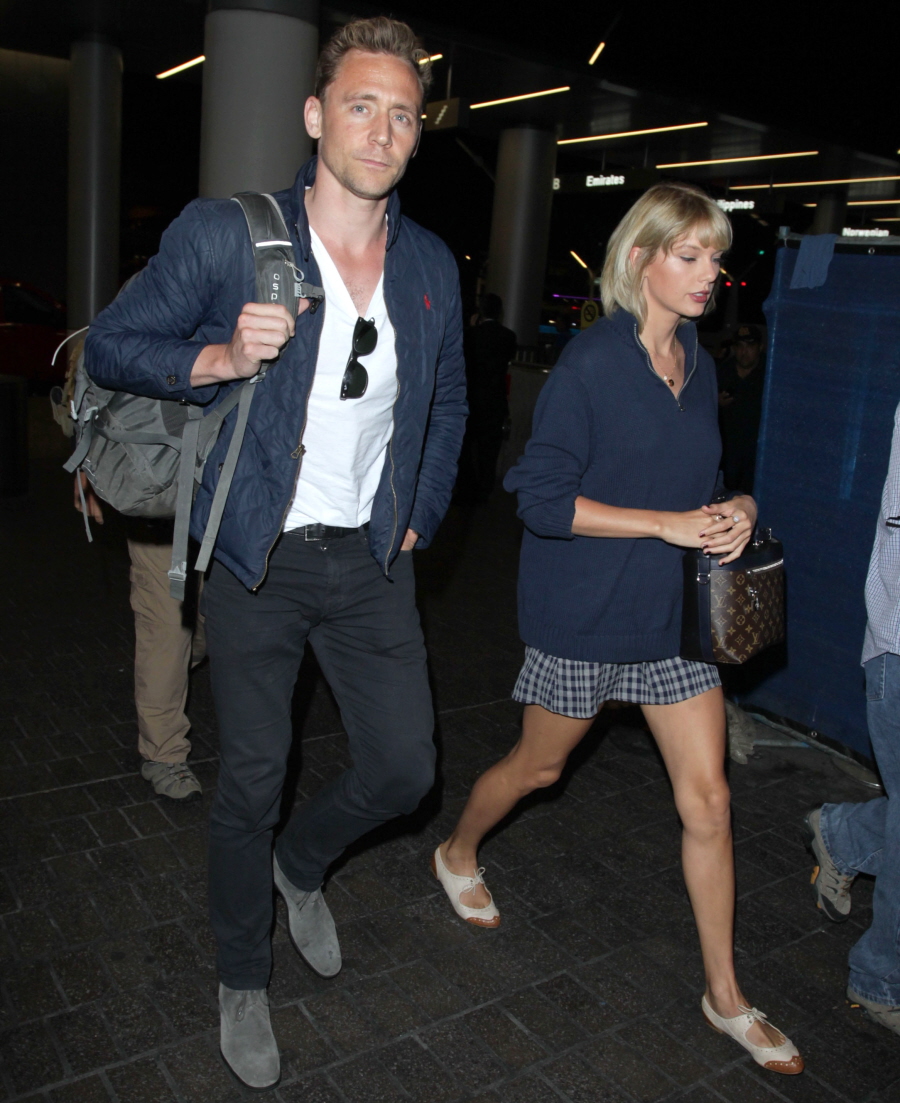 Photos courtesy of Fame/Flynet.