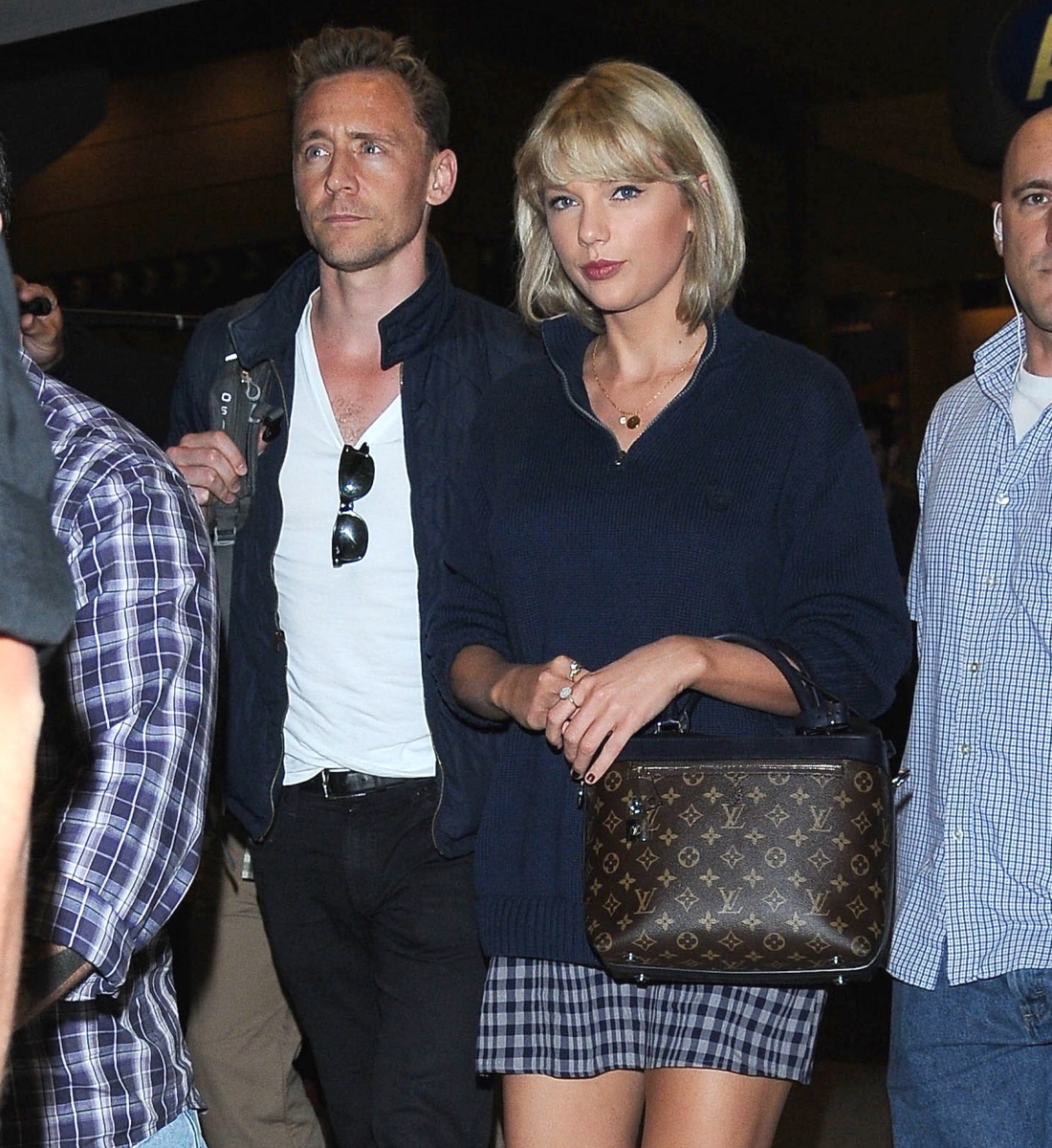 Well, well. Tom Hiddleston and Taylor Swift arrived in Australia last night (EST), although don't even ask me what time it was in Australia. They crossed the International Date Line and trying to do the math on that always confuses me. I do know that they were wearing the same clothes as their LAX appearance, which means that they don't do a carry-on clothing change, not even for long-haul flights.
Tom Hiddleston wears his navy blue quilted jacket AGAIN https://t.co/3LBStQVmQe pic.twitter.com/O03A9gZNfg

— Daily Mail Celebrity (@DailyMailCeleb) July 8, 2016
I also know that Australian media (and Aussies in general) are freaking out about Tiddles In Australia. It's going to be epic! Taylor and Tom were even greeted by a TV cameras! And one Aussie show even did breaking-news coverage on Tom and Taylor's arrival:
Tom Hiddleston and Taylor Swift Sydney airport #sun7 https://t.co/ofpoJzz1EN

— Sunrise (@sunriseon7) July 7, 2016
Absolutely amazing. I don't even think Brangelina got this kind of coverage in the beginning, did they? I mean, were American morning shows breaking into their regular coverage to show live shots of Brangelina walking through an airport? No, they weren't. #TiddlesInOz
Meanwhile, you know how the National Enquirer was one of the only media outlets saying that there was something going on between Taylor and Tom at the Met Gala? It's true! Well, now the Enquirer says that Tom thinks Taylor is exhausting and he's quietly still in contact with Elizabeth Olsen:
Tom Hiddleston is sexting and calling his ex, actress Elizabeth Olsen, behind Taylor Swift's back!

"Tom still has the hots for Elizabeth and regrets ditching her for Taylor," dished a Hiddleston pal. "He was swept off his feet by Taylor and now he's suffering from buyer's remorse! It's all been a whirlwind for Tom. Taylor's been making all the decisions and she's moving too fast as far as he's concerned."

Tom's also well aware of Taylor's high-profile dramas with a long string of exes and her fondness for her "squad."

"Tom is looking to settle down and have kids, and he can't see himself ever marrying Taylor, but Elizabeth is a different story. They text and talk all the time. Taylor would be furious if she knew!"
[From The National Enquirer, print edition]
I've been wondering this whole time about the Elizabeth Olsen stuff. It's widely believed that Tom and Elizabeth did have something going at one point. I believed they were pretty on-and-off, although it did seem serious when she traveled to Hawaii to spend time with Tom as he filmed Kong: Skull Island. But I got the feeling that Olsen – who is privacy-obsessed – never wanted to go public with Tom in any kind of big way. So did he dump Olsen for Swifty? And does he now have Swregrets?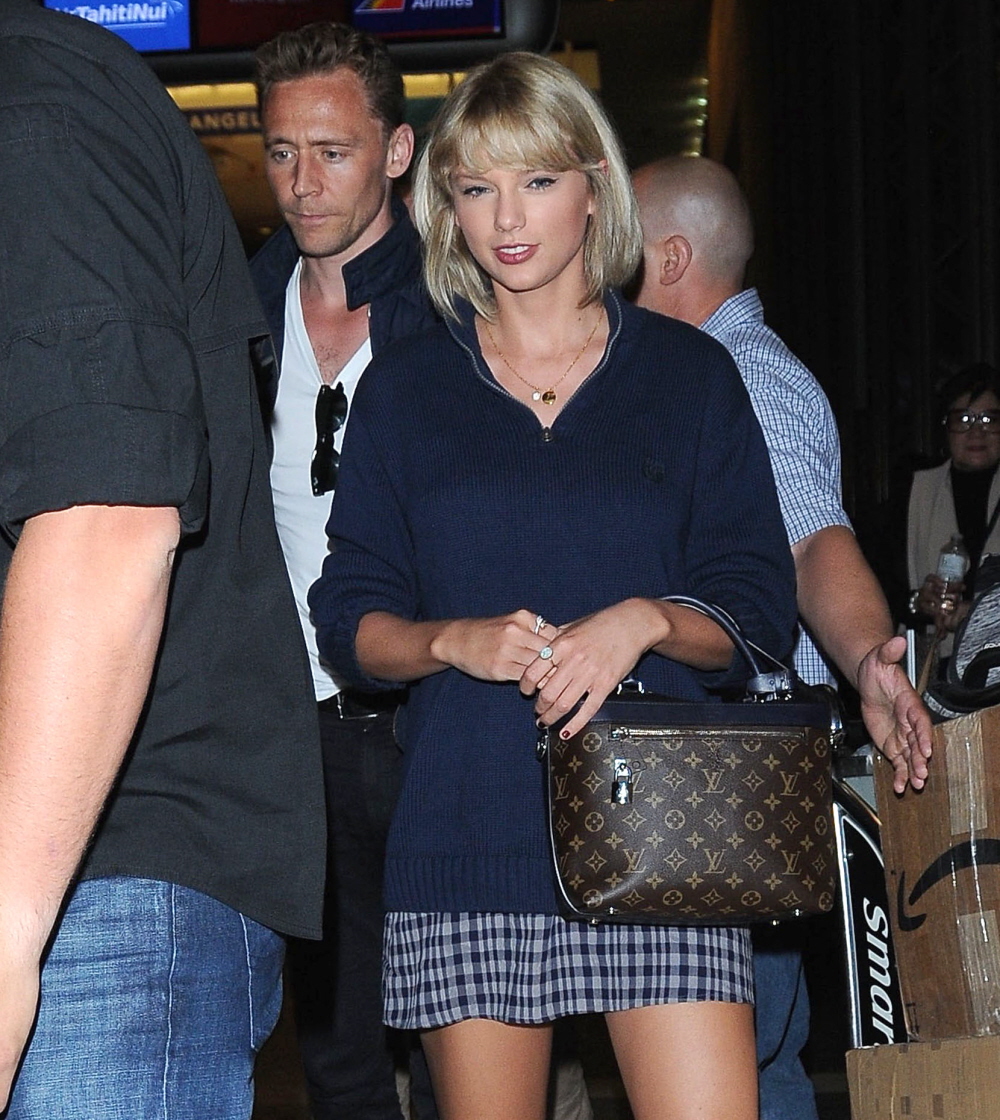 Photos courtesy of Fame/Flynet.