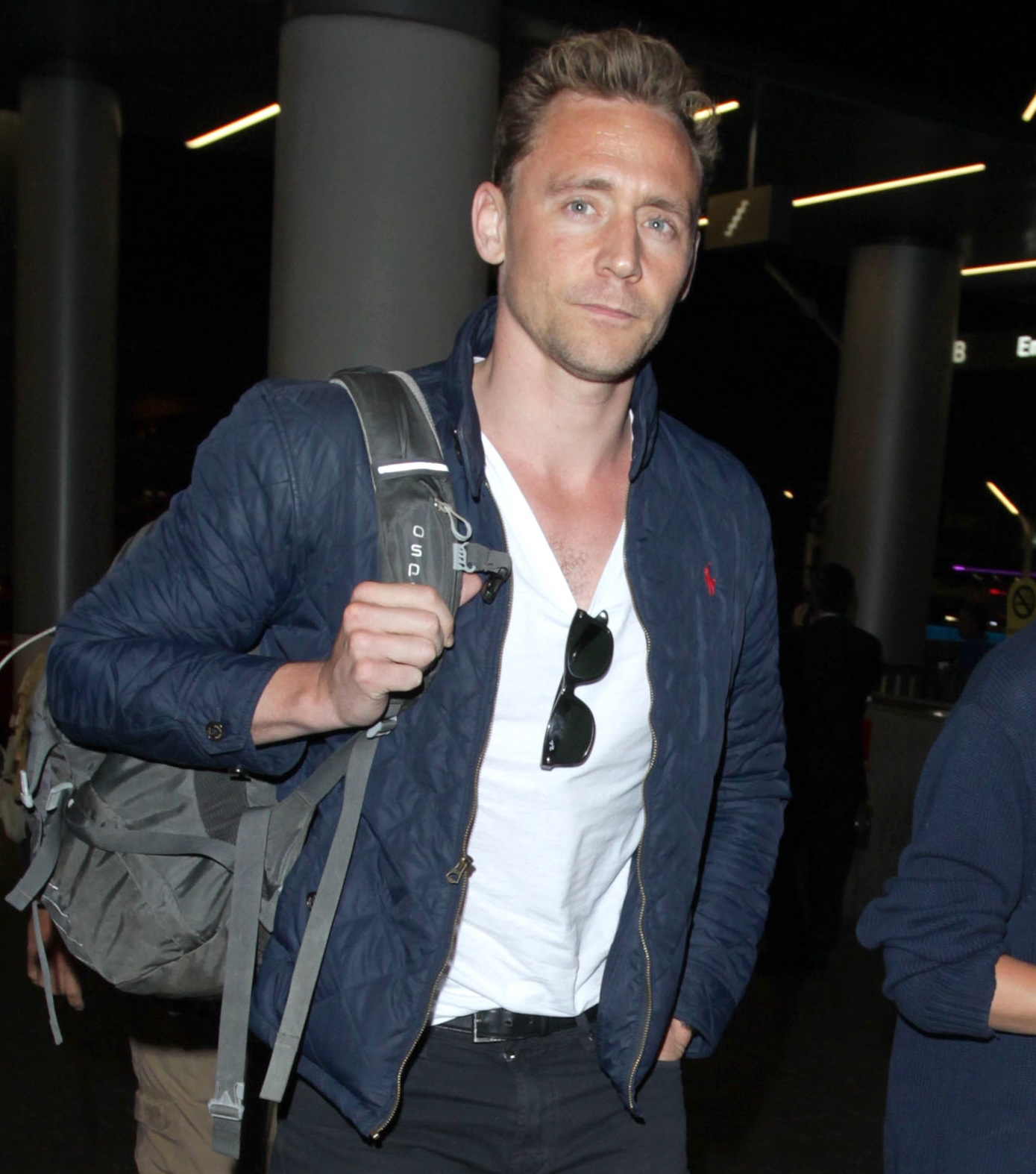 Three weeks ago, Tom Hiddleston made a solo outing in New York. It was just days after Tom and Taylor Swift had been photographed in Rhode Island, canoodling awkwardly on the beach. After their beach photoshoot, Taylor took Tom to NYC, where he tried to get away for a few hours by going to the gym. Tom of course got pap'd in the street, because the paparazzi were on to Tiddles by then, and because Tom and/or Taylor alerted the paps to the outing (Tom was rolling up to the gym with Taylor's driver, after all). Why this trip from Tiddles-memory lane? Because something similar happened in Australia this weekend.
As we know, Tiddles arrived in Oz on Friday. They flew commercial, as opposed to flying on Taylor's private plane, or chartering a different private plane. Considering all of the footage of Tiddles coming off the plane featured the "Qantas" name so prominently, I suspect that Tiddles is getting paid by various companies, don't you? Tiddles flies Qantas. Tiddles wears Forever 21 bikinis. Tiddles wears "Legendary" t-shirts in repeated pap strolls. That's right, for the second time in the existence of Tiddles, Tom stepped out in the same black "Legendary" t-shirt when he went for a run on the Gold Coast. Shop Legendary today!
Tom Hiddleston is keeping fit in Australia https://t.co/gEMv5w3HC6 pic.twitter.com/0XKdJCT2Tl

— Daily Mail Celebrity (@DailyMailCeleb) July 9, 2016
So was this a pap stroll or did the Aussie media just stalk Tiddles until they got some photos? I actually have a theory about this – these Aussie photos are exclusive to just one photo agency, so it's not like Tom was being bum-rushed by two dozen photographers as soon as he stepped out of his hotel. Therefore, I think this was set-up stroll with one paparazzo.
And something really funny happened when Tom arrived back at the hotel: the Aussie media outlets were camped out and he stopped and gave an impromptu press conference on the street. He chats about the weather, about being excited to be back in Australia. Then the question: "Is Taylor Swift 'the one'?" Tom's reply: "Hahaha, I'd rather just talk about my work, if that's alright." I see you, Lord Dragonfly. (Of course he was genuinely nice to that young fan, so that's good.)
#TaylorSwift is on the Gold Coast, but it's her boyfriend Tom Hiddleston who made dreams come true today #TenNewshttps://t.co/AmOfcLtBxt

— TEN Eyewitness News (@channeltennews) July 9, 2016
Here's another interview from outside of the hotel, and he really doesn't want to talk about Swifty.
Tom Hiddleston being interviewed in the Gold Coast and was asked about Taylor Swift. His answers: pic.twitter.com/PDwT1cy2Rr

— Taylor Swift Updates (@TaylegendFacts) July 10, 2016
And in case you haven't seen this video, here's Tiddles being asked (to their faces) if they're faking this relationship for the publicity:
And finally, Tiddles went out to dinner last night – you can see the photos here. She really has upgraded the size of her girls, as you can see.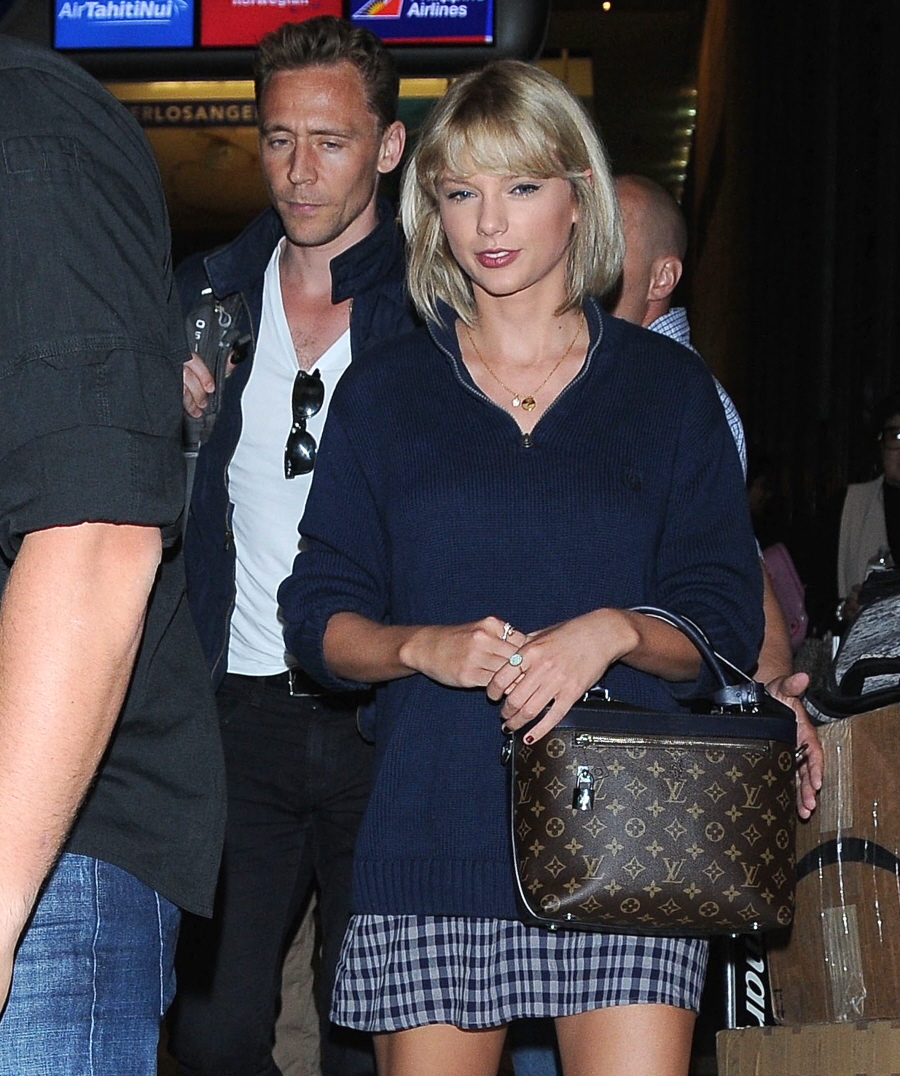 Photos courtesy of Fame/Flynet.