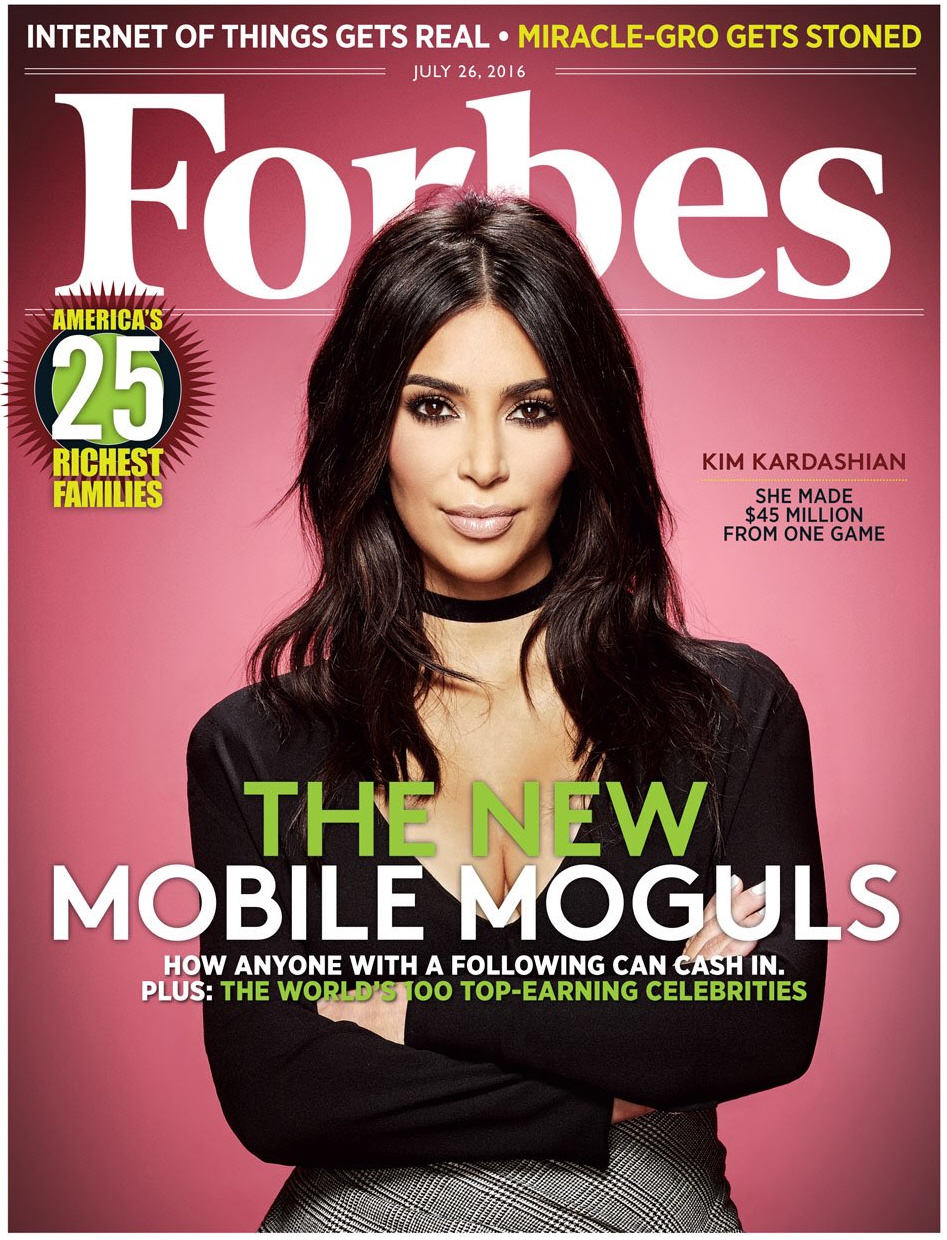 While I know a lot of people are already rolling their eyes at the sight of Kim Kardashian on the cover of Forbes, just hold on! Because I read Forbes' cover story and it's super-interesting. The cover story isn't really a straight celebrity interview of Kim Kardashian: Businesswoman. It's more like "How did Kim Kardashian of all people figure out how to profit so enormously from a mobile game and Kimojis?" Like, if the internet is an enigma, Kim has figured it out completely and she's one of the smartest "branded" celebrities online. I'm not even joking. Kim was really pleased with her cover too – she tweeted: "Such a tremendous honor to be on the cover of @forbes! I never dreamed this would happen& know my Dad would be proud #NotBadForAGirlWithNoTalent." Well, doesn't she have a talent? She can't sing or dance or act, but she's good at advertising herself and she's great at branding. It's a brave new world where those are legit talents to have.
Anyway, you can read Kim's Forbes cover story here. I found it interesting because they go into the history of how Kim hooked up with Glu Mobile to release the wildly successful Kim Kardashian: Hollywood game, and how involved she is with making sure the game/s are successful. The word Forbes uses is "shrewd." As in, Kim is a shrewd businesswoman. She's not afraid to try new things with online content, emojis and games, and she's great at building successful ventures from the ground up. The KK: Hollywood game "has been downloaded 45 million times and generated $160 million in revenue. Forbes estimates that Kardashian has pocketed $45 million from it over that period. This year she earned $51 million to land at No. 42 on Forbes Celebrity 100 list; 40% of her yearly paycheck came from the game." Here are some assorted quotes from Kim:
Why she's doing so much online: "I became really intrigued with the tech world. I started spending a lot of time in San Francisco. I realized this is really going to be the next cycle of my career and this is what I want to focus on."

When Glu Mobile approached her about doing a game: "I loved videogames, growing up. I remember I asked Kanye, 'Should I do this?' He was like, 'Yes!' That's how he got into music, because he wanted to do music for videogames and wanted to create videogames. I was like, 'I wonder if people are really going to … mimic my life.' "

How the game came together: Kris Jenner negotiated a deal that provided Kardashian with a small six-figure-minimum guarantee against, sources say, a whopping 40% cut of revenues, after platform fees. (Glu denies this figure.) Kardashian also had overall editorial approval, spending a year finalizing clothing ideas and okaying each storyline in the game. She signed off on "every single outfit, to the eyeliner, to the hairstyles, to the color tones," she says, and still does. ("She responds to my texts faster than my own employees," says Glu Mobile's de Masi.)

She loves how successful it is: "When I found out what my percentage was, I was, like, 'Oh, my gosh.' Then I was like, 'Okay, whatever we've got to do to keep this going.' "
The whole cover story details how Kim keeps up (groan) with Glu Mobile and she sends them story ideas for the game, photos of herself, photos of her clothes (all of which will be used in-game) and more. Kim sounds impressively involved and detail-oriented. Does anyone else wonder if Kim should take over as Kanye's manager at some point? I bet she could do wonders for his career, just at an organizational level. I'm not even joking.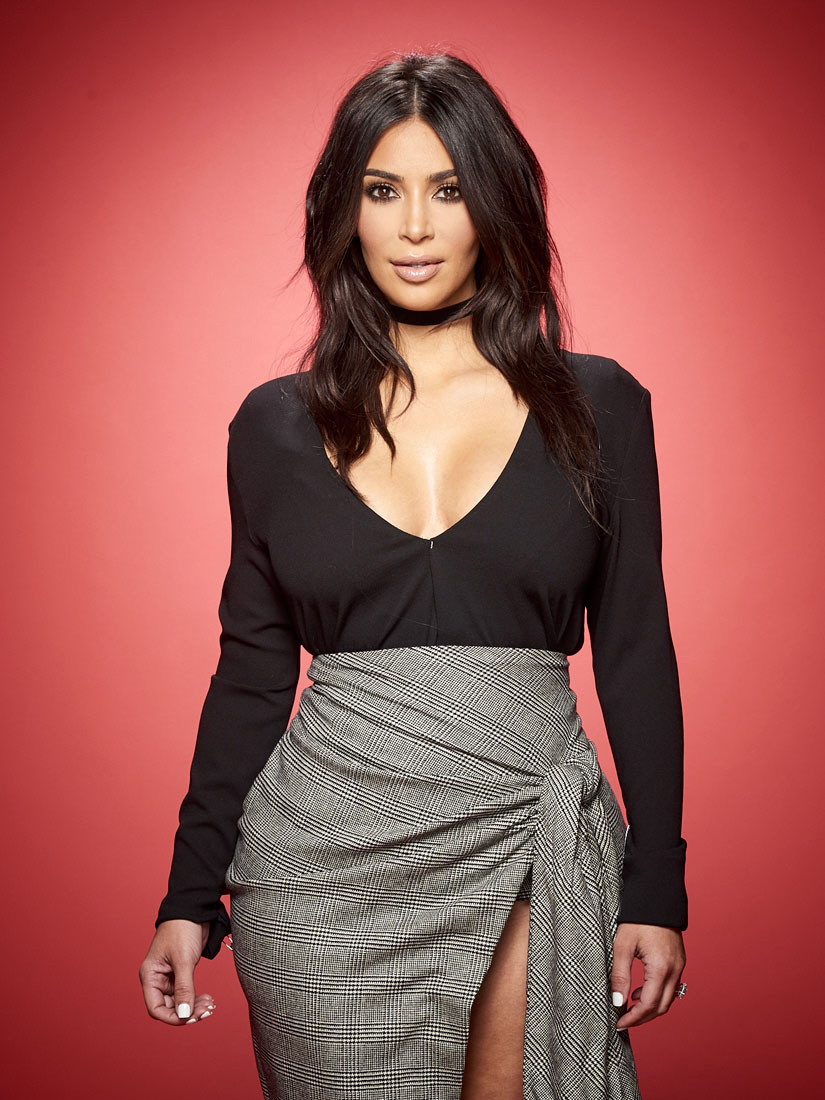 Photos courtesy of Forbes.