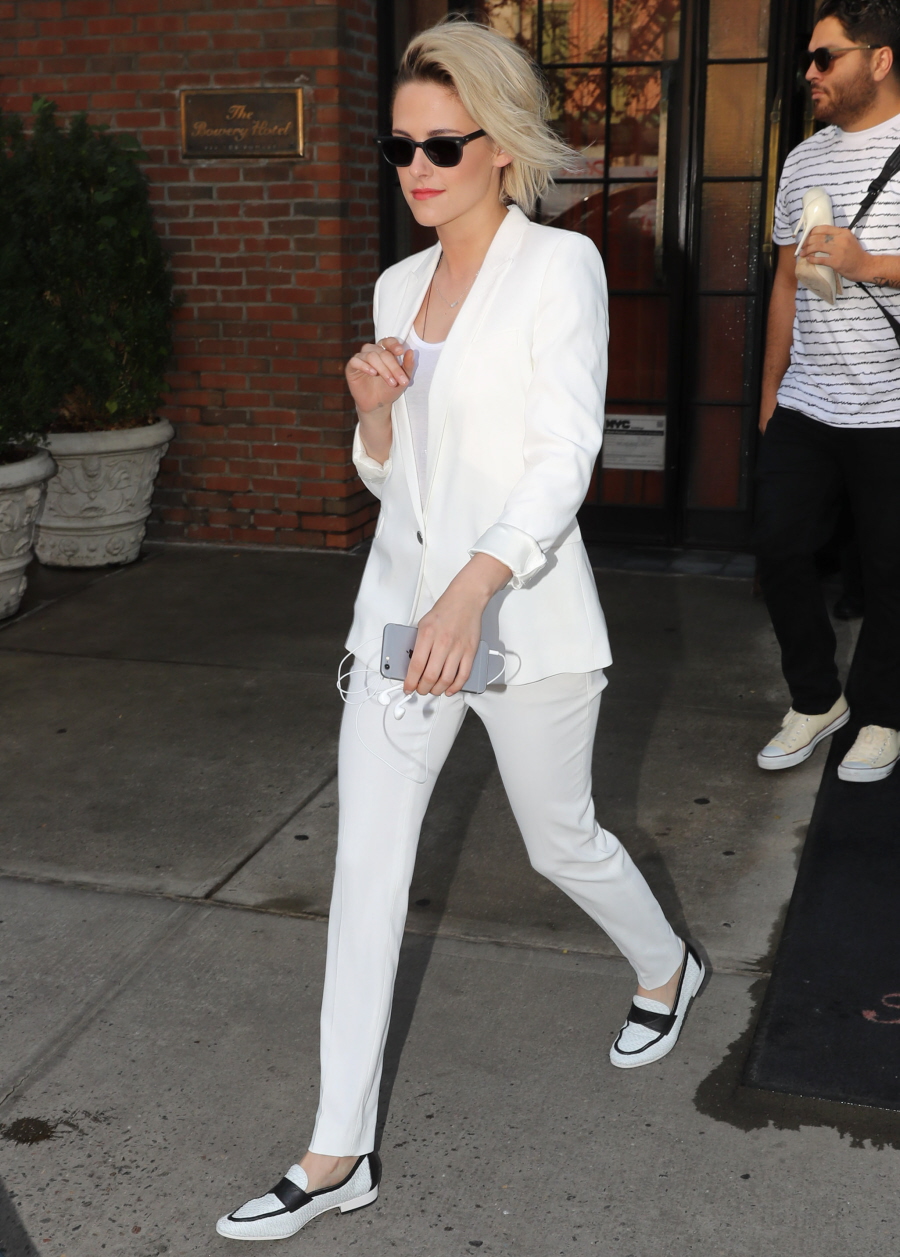 Here are some photos of Kristen Stewart out and about in New York on Monday. She's in NYC doing the promotional rounds for Café Society, the Woody Allen movie. The suit is by The Kooples, and it's actually a pretty good look. I don't mind that she's wearing flats, but I don't care for these particular Chanel Resort flats. Otherwise this is a very clean, pretty look for K-Stew. This is what she wore for her Good Morning America interview, which you can see here. She says she adores Jesse Eisenberg, who is "stupidly smart." She also talked a little bit about how she got the part – she had to audition for Woody Allen.
"I had to audition for the part because I tend to have a more weighted energy. And the character has this light, buoyant energy. Woody said, 'As long as you don't walk like a sailor you will be fine.' So I auditioned for it and apparently did OK."
I never get tired of the younger generations' constant self-reflection and need to define themselves to other people. They can't just BE, they have to describe how they are to other people. Kristen thinks she has a "weighted energy" – does she? While I don't think she's a silly, "light" person, I also don't think she's as dark, weighted and mysterious as she thinks she is.
Kristen is also promoting Equals during the same promotional tour, and Kristen and Nick Hoult did a joint interview with E! a few days ago. It's getting a lot of attention because Nick and Kristen riff on James Bond and who should be cast. Hoult says he's not interested, mostly because he thinks he's too young. Kristen thinks that the whole franchise is getting "a little stale" anyway, and when Hoult says that Idris Elba should be the next Bond, Kristen basically says that they should hire a woman. Hoult says if she was Jane Bond, he would be her Q.
Kristen: 'Exactly! WHAT? What's the problem?"
Stewart. Kristen, Stewart. Feminist Queen. 🙌 pic.twitter.com/LqwMu0ZCWE

— tink ❀ (@prettymagicx) July 11, 2016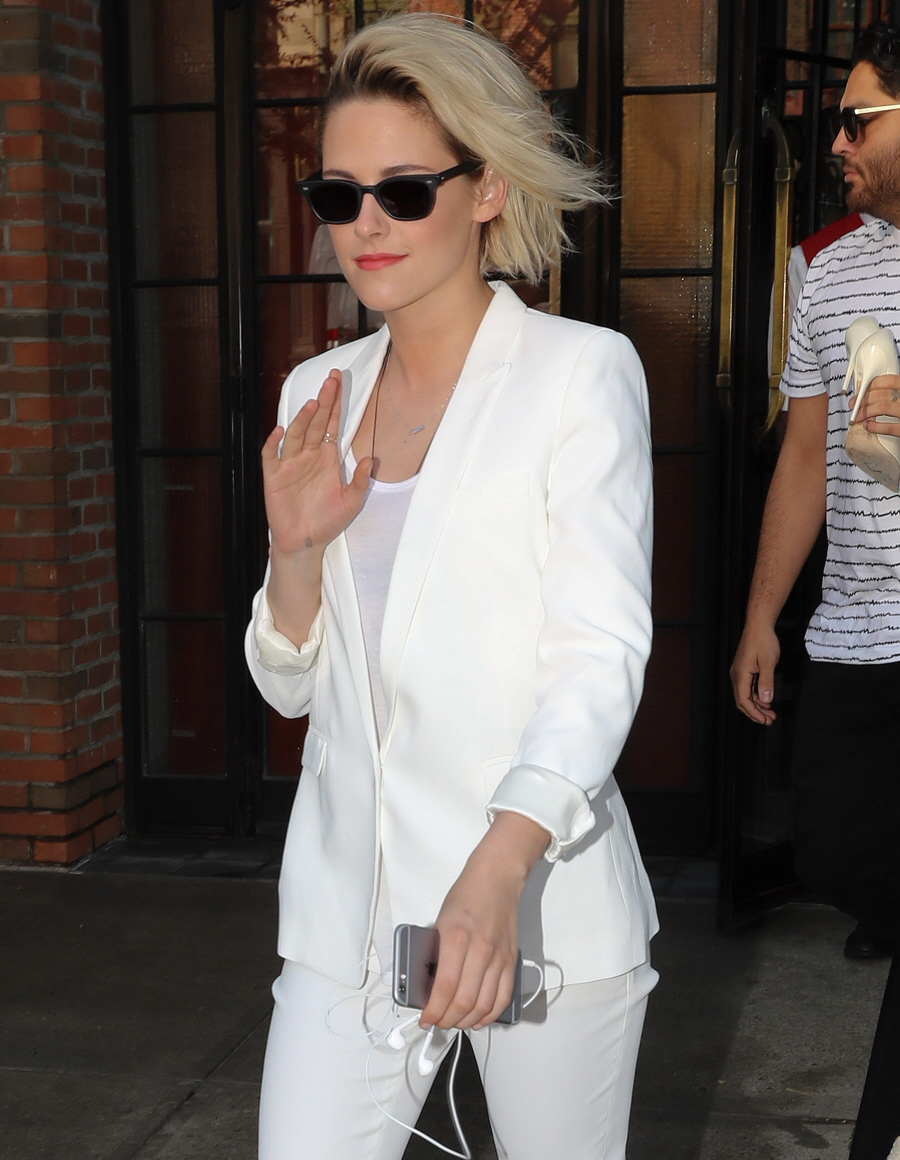 Kristen's also on the cover of the new issue of Elle UK.
Photos courtesy of Fame/Flynet and Elle UK.