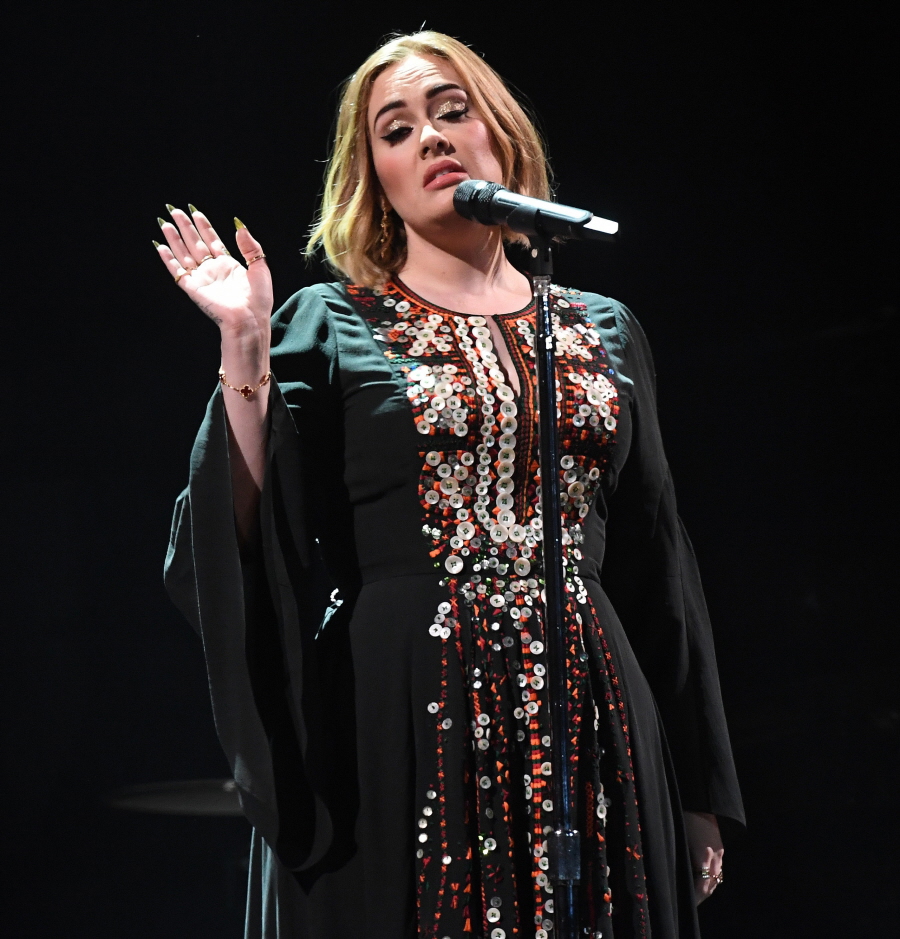 Here are some photos of Adele playing Glastonbury a few weeks back. I just never got around to posting these! I really like her hair these days. After Adele played Glastonbury, she had a few days off, then she started her North American tour on July 5th in Minnesota. She played Chicago last night, and she'll play Chicago again on Wednesday. My point? I think Adele has been in America for a week or longer. So I'm not sure how much stock we want to put in this story from The Sun. The Sun claims that Adele recently (??) ordered a hotel assistant (or someone) out to get a pizza in what turned out to be a 140-mile journey, then Adele didn't even eat the pizza. The catch is that this supposedly happened in England. When?
Adele sent a flunkey at a posh country retreat on a 140-mile round trip to grab her a pizza. The hungry superstar, 28, did not even eat it. She fell asleep before the takeaway — from near where she lives — was delivered four hours later.

A source at the luxury Cotswolds haven where Adele was staying with her partner and three-year-old son Angelo said: "It was still in the box when the maid came next morning."

Rolling in the Deep singer Adele phoned room service at 11pm to order pizza. But she spurned those cooked on site at the 100-acre Soho Farmhouse resort north of Oxford. The source said: "She was told they had the best ovens. But she insisted that staff fetch the pizza from her local company."
So instead of ordering a pizza from a local place close to this luxury resort, Adele made someone at the hotel go to her favorite pizza place in London. And then she fell asleep before the pizza even came. But the pizza was likely still good? Cold pizza in the morning? While some are taking this as evidence that Adele has changed, if this is considered diva behavior, what must you think of the real divas, the donut-lickers and walking-refusers? It sounds more like Adele was maybe a bit drunk and she had a craving for her favorite pizza and she asked someone at the hotel to go get it and she passed out. That's just my guess.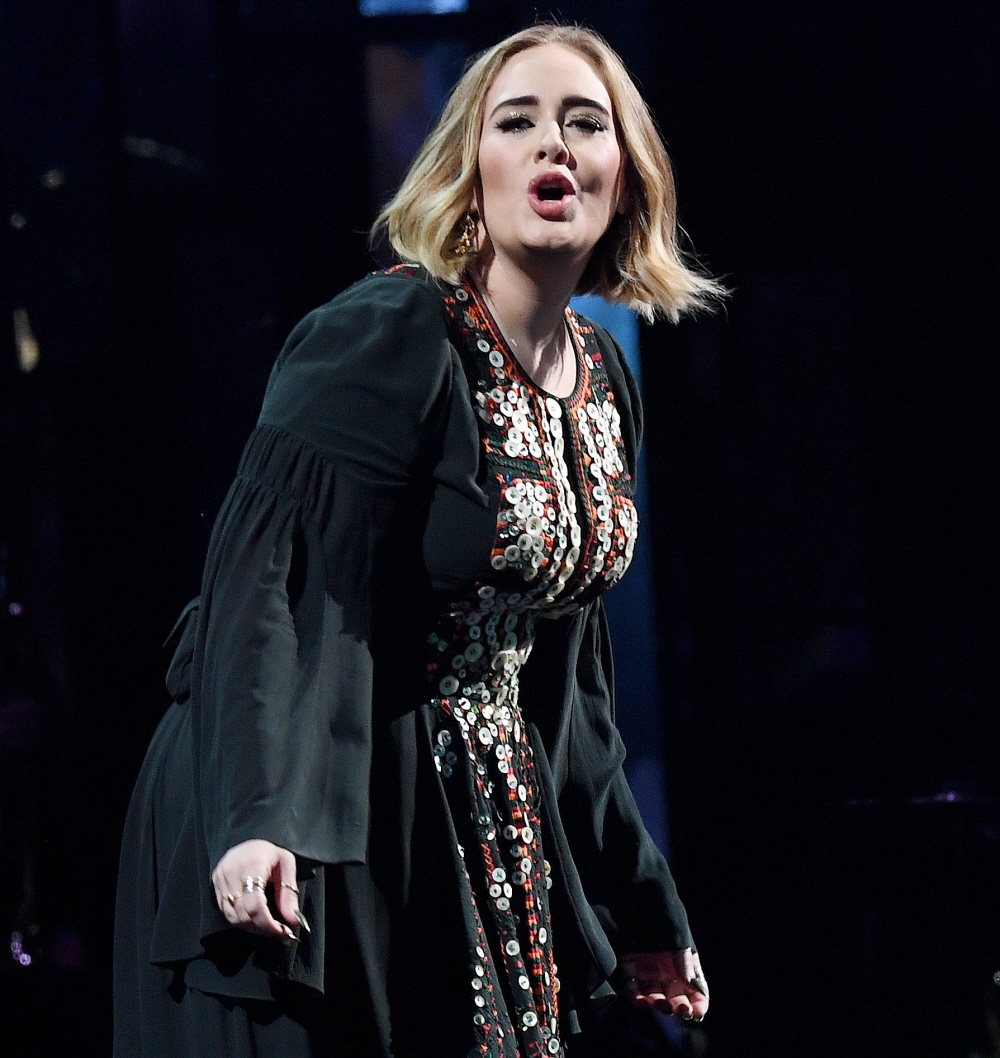 Photos courtesy of Fame/Flynet.