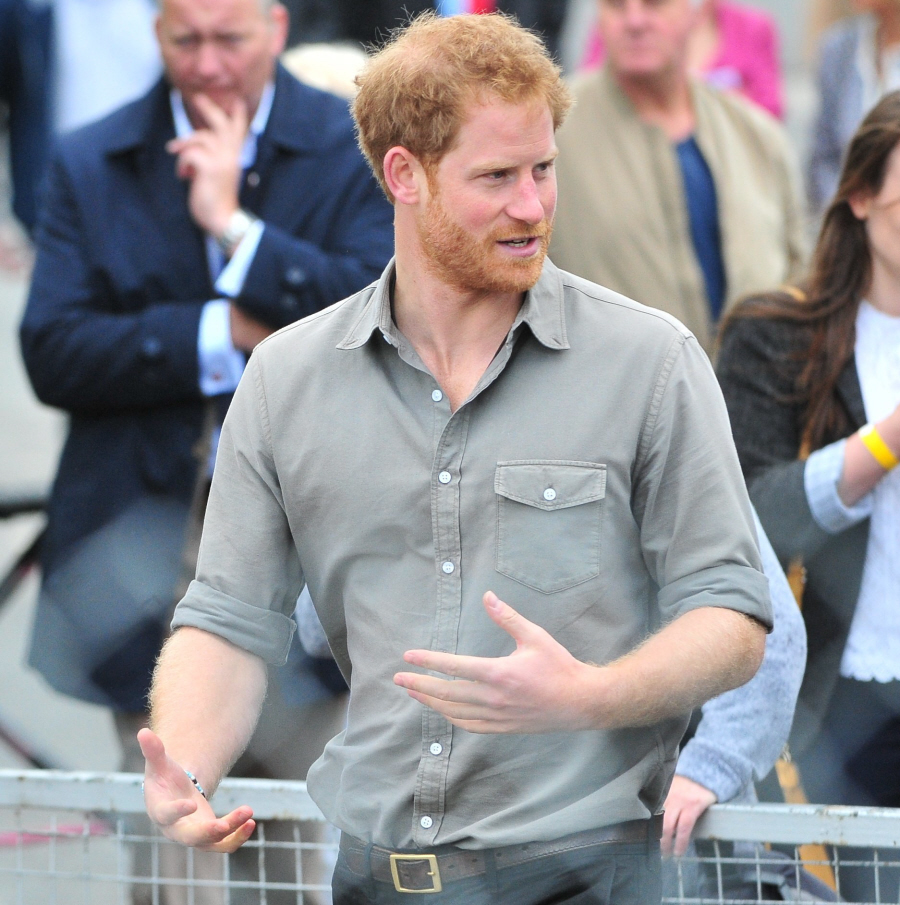 Prince Harry has been working at a steady clip for months now, averaging about three or four public appearances or events a week. It's not up to the Queen's numbers, but Harry far outpaces his brother and sister-in-law, even if Harry's events don't "count" towards his royal-event numbers. It's true – much of the work Harry does with the Invictus Games and Sentebale don't count towards his annual numbers, for reasons. Reasons involving (I suspect) no one wanting it to look like Harry does so much more than William and Kate. Anyway, these are some photos of Harry making an appearance at The Blair Project last week. I just never got around to posting these pics, but they're nice.
Today, Harry made royal history. He took an HIV test… on camera, live on Facebook. The video streamed on the monarchy's Facebook page too. Here's the video:
Harry is negative, in case you were wondering. I think the rapid HIV-testing kits are so amazing, and the scientists and doctors who pioneered that are so brilliant. Harry did this because he wanted people to know to get tested, and that getting tested has never been easier.
Harry is really taking up a cause that his mother cared about so much: the de-stigmatization of HIV/AIDS. Harry's charity Sentebale works with kids with HIV/AIDS, and it's widely believed that Harry's signature issues in the years to come will be veterans issues and HIV/AIDS.
"Gay, straight, black, white – even ginger, why wouldn't you have a test?" says Prince Harry on #HIV testing pic.twitter.com/wgbTIblQvN

— TerrenceHigginsTrust (@THTorguk) July 14, 2016
Photos courtesy of WENN.