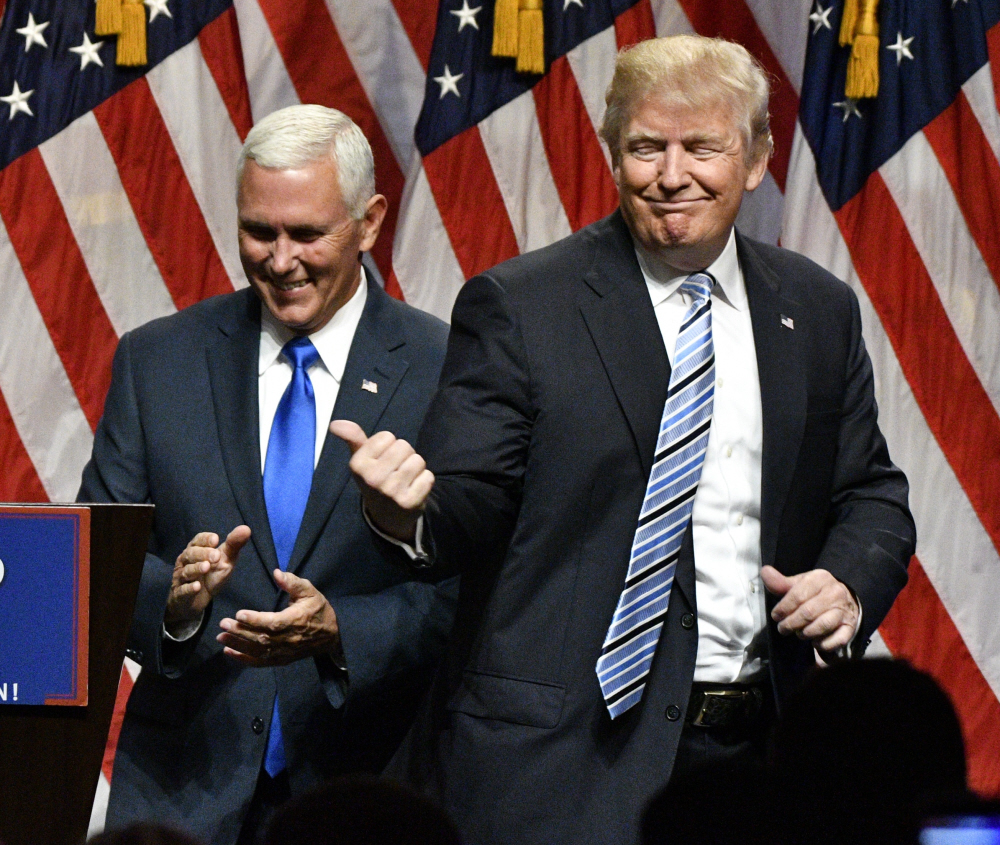 The gossip around Donald Trump's VP announcement is probably the funniest and/or most terrifying thing you've heard this week. Donald Trump has had months to put together a shortlist of VP candidates, but I get the feeling that he and his people half-assed it until the last minute, threw together a list a few weeks ago, and then Trump just went with the guy he despised the least, which was Mike Pence, the governor of Indiana. Pence is a hardline conservative Republican with an appallingly terrible record – go here to see more about that.
First, Trump told media outlets that he would announce his VP on Friday. Then he postponed the announcement just hours after the tragedy in Nice, France. Trump announced Pence with a tweet on Friday anyway. On Saturday morning, Trump and Pence made their big, formal joint event and announcement. More on that in a moment. Completely legit media outlets are reporting that Trump had buyer's remorse almost as soon as he called Pence to tell him that he was the guy on Thursday night. Sources claim Trump was trying to get out of it almost immediately. Which led to this tweet:
Look forward to introducing Governor Mike Pence (who has done a spectacular job in the great State of Indiana). My first choice from start!

— Donald J. Trump (@realDonaldTrump) July 16, 2016
As many have pointed out, "My first choice from the start" is not something presidential candidates feel the need to say out loud if their VP choice really was the first choice. As in, don't run if no one is chasing. As in, why bother lying about something like that? The Trump campaign also launched their new logo, which is absolutely obscene (and hilarious).
the Trump-Pence logo looks like a forbidden sex act that Pence would definitely not be OK with pic.twitter.com/sZxVv3E32h

— Matt Negrin (@MattNegrin) July 15, 2016
This logo accurately represents what Trump Pence will do to America. pic.twitter.com/HQisP8QVzb

— Rep. Alan Grayson (@AlanGrayson) July 15, 2016
Breaking the mattress of America. pic.twitter.com/M4Cq62YS2c

— Full Frontal (@FullFrontalSamB) July 15, 2016
About 24 hours after launching the Trump-penetration logo, the Trump campaign was already abandoning it. Amazing.
And then we finally get to the big press conference on Saturday in New York. Mike Pence flew in to New York and it was going to be his big debut on the national stage. If only Donald Trump could have just stopped talking about himself long enough to properly introduce Pence. If only the introduction song playing before Trump came out wasn't the Rolling Stones' "You Can't Always Get What You Want." I'm not even joking. Trump came out and talked about himself for a while, even saying at one point, "One of the big reasons I chose Mike is party unity, I have to be honest." He didn't choose Pence for the good of the country, or because Pence a strong leader who would be ready to take on the presidency on Day 1. Trump chose Pence for petty political-party reasons. Here's the speech:
Ezra Klein at Vox wrote one of the most scathing articles about this announcement – go here to read. Suddenly, it does feel like some in the media are starting to wake up from their dream-like state, realizing that this whole thing has become an utter nightmare. This whole VP-selection moment feels a lot like John McCain choosing Sarah Palin back in 2008. Not that Pence is Palin-esque (time will tell), but that Trump and his team half-assed one of the most important functions of a presidential campaign: to choose a competent, reasonable and thoroughly vetted vice presidential candidate. This is exactly what Trump will be like as president. When someone shows you who they are, believe them.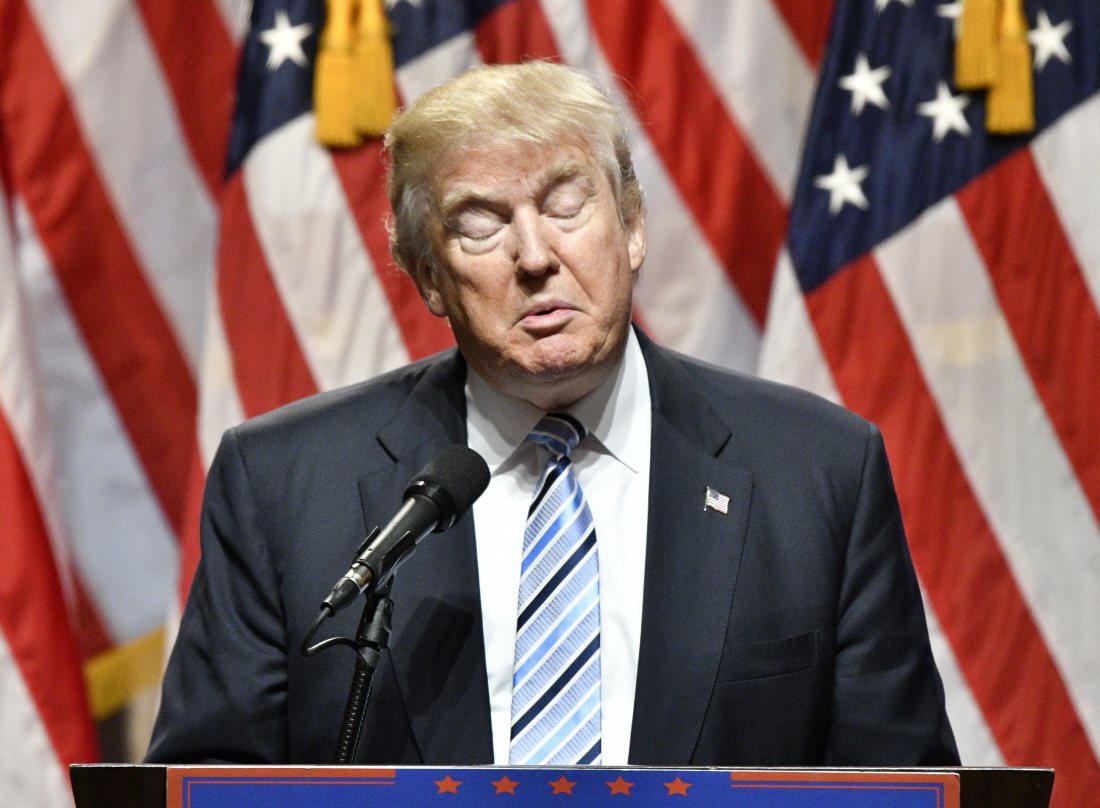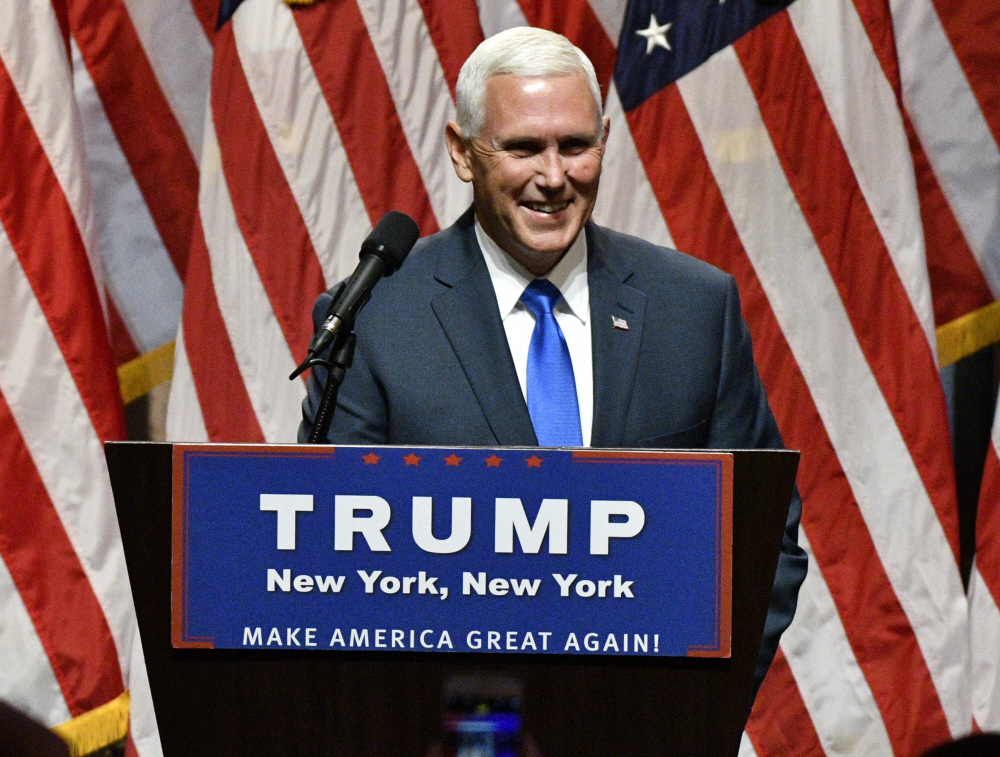 Photos courtesy of WENN.