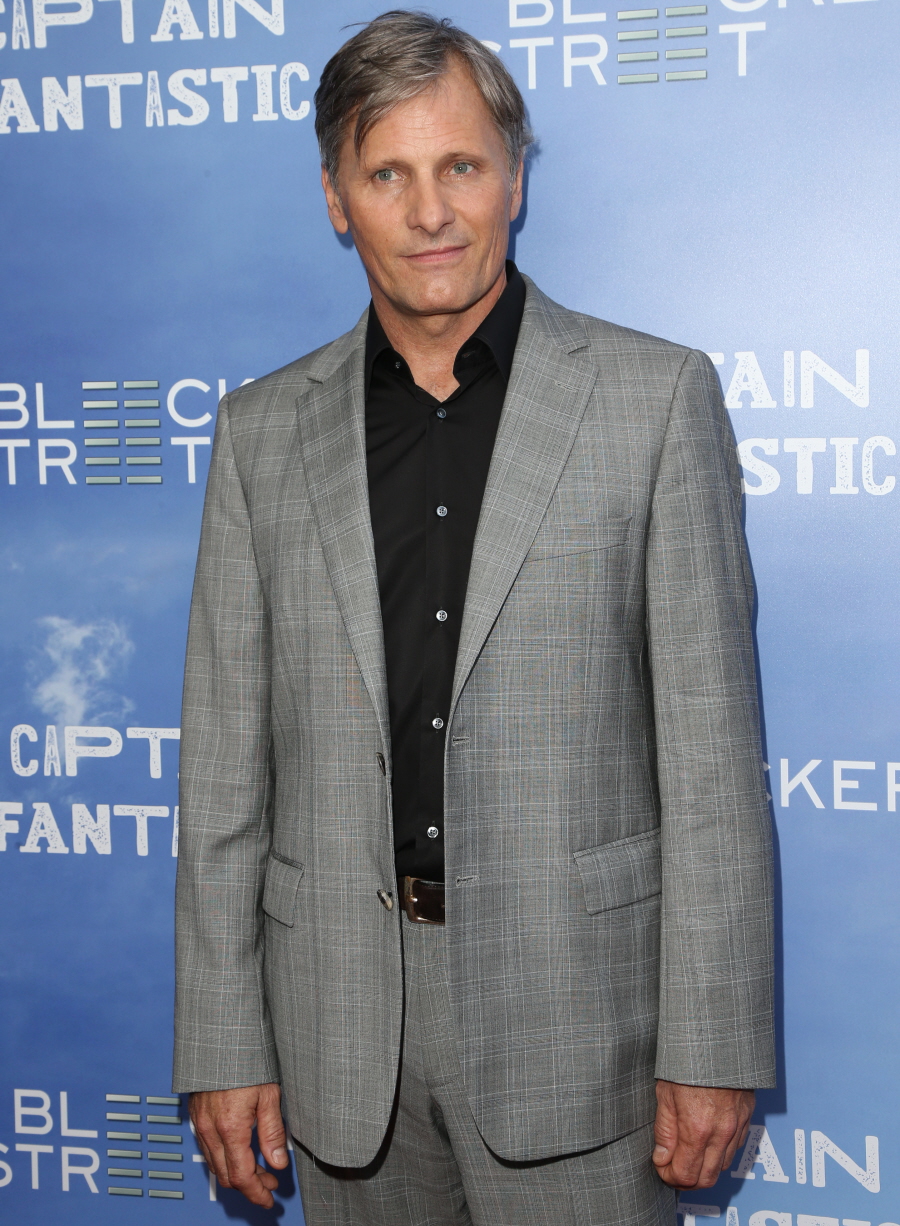 Here are some photos of Viggo Mortensen at the June premiere of Captain Fantastic, his latest indie film. The movie is getting good-to-great reviews, and there's even some hope that it can become one of the indie darlings to really break through this year, and possibly get some bigger awards-season heat. To promote the film, Viggo gave an interview to the Daily Beast – you can read the full piece here. He chats about the film, the politics of the film, and then he gets into his support of Bernie Sanders, and where he's going now that Bernie is out. Here are some highlights from the piece:
He does full-frontal nudity in the film: "There's a problem with nudity in the United States… It's not even. It's not even. There's the issue of violence versus nudity. We have no problem in video games or on TV shows or in movies of showing kids beheadings and massive shootings, yet you can't swear or can't see a male or female body. It seems odd, and doesn't seem healthy."

Broaden our perspectives: "We need to broaden our perspectives and our points of view to see what other people think—to consider the arguments of people we instinctively don't agree with—but people just stay in their camps and do research on what they already believe in. And you have politicians say things like, 'Oh, you don't have to pay attention to those others. Just trust me, ignore them.' 'Just watch Fox' or 'just watch MSNBC.' I think this movie is striking a chord because it touches on something that's happening in the country: on the lack of social cohesion and the communication problems we have."

On Donald Trump & the GOP: "He's only saying in cruder terms what really started with Reagan, but then took flight with Gingrich in '94: the polarizing, race-baiting rhetoric of the Republican Party for the last several decades is coming home to roost. Trump is the logical conclusion. He's not very nuanced in his diatribes, but he's not saying anything very different than what [Paul] Ryan, [John] Boehner, [Dick] Cheney, and [Mitch] McConnell are saying. All of these guys have been engaging in the same divisive, racist politics."

He's voting for Jill Stein now: "If you want a woman then vote for Jill Stein. If you really want a woman president—if that's what you want—vote for Jill Stein. I trust Hillary about as much as I trust Donald Trump. I think she's dishonest, I don't think she has the interests of working people at heart, and I think she's shown that time and again. All the things that Bernie Sanders said about her I agree with…Yeah, I was a Bernie supporter. And I know the argument is, 'Yes, if you vote for Jill Stein you're giving Trump a chance.' The Nader argument. But you know, at some point it's got to change. We should have a parliamentary system. It's really got to change."
My reaction when I encounter Bernie Bros who are in the "Never Hillary" camp is to just walk away. Like, what possible argument is there to be made? That Bernie and Hillary basically agreed with each other about 90% of the issues? That Hillary has faced three decades of the worst kind of negative-media blitz and that blitz still affects perceptions of her to this day? But all of that will just lead to an argument that would go nowhere. I suspect that there are a lot of Bernie Bros who will throw away their votes on third-party candidates because they're making false equivalencies between Donald Trump and Hillary Clinton, as in "they both suck, I'll vote for someone else." And that blows my mind. Like, how do people look at Donald Trump and not want to do everything in their power to ensure that he never, ever wins the presidency? Whatever you think of Hillary – and she's not my favorite, but I agree with her on many things – how are you not chilled to the bone at the idea of a President Trump?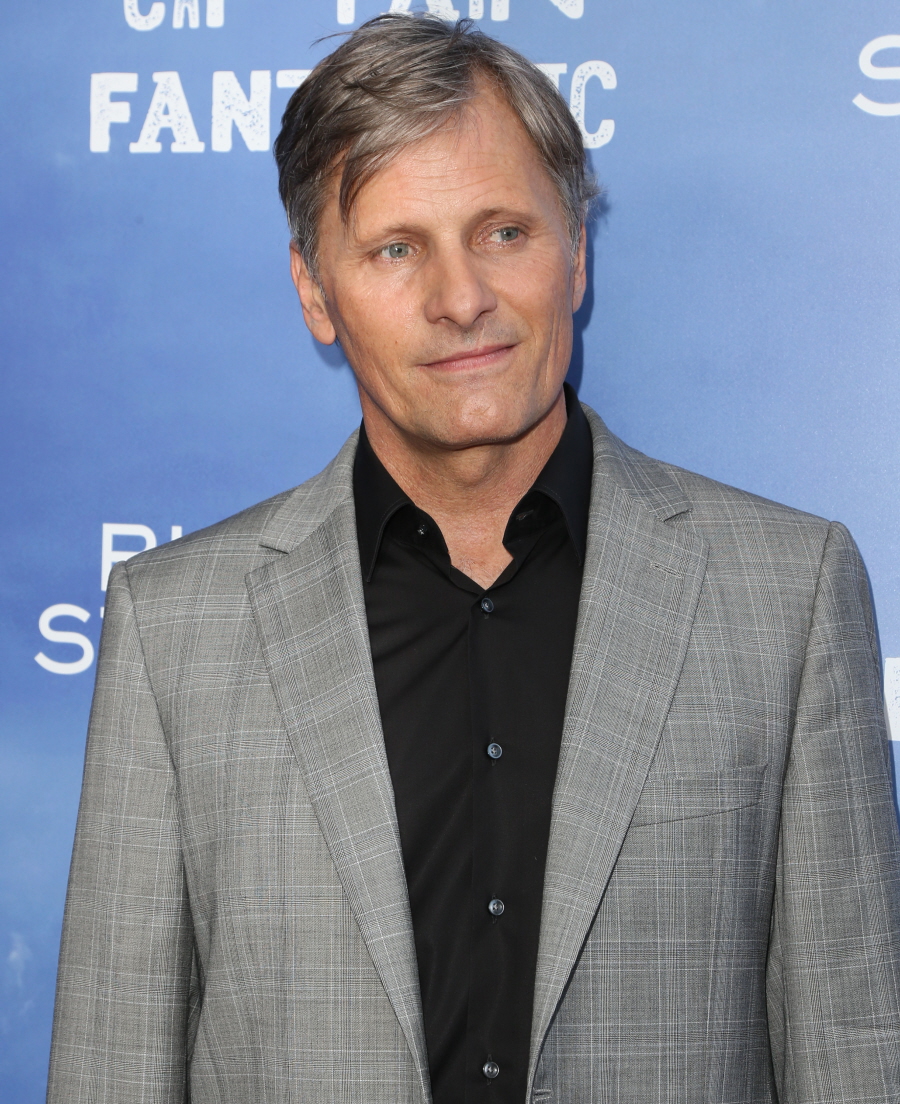 Photos courtesy of WENN.