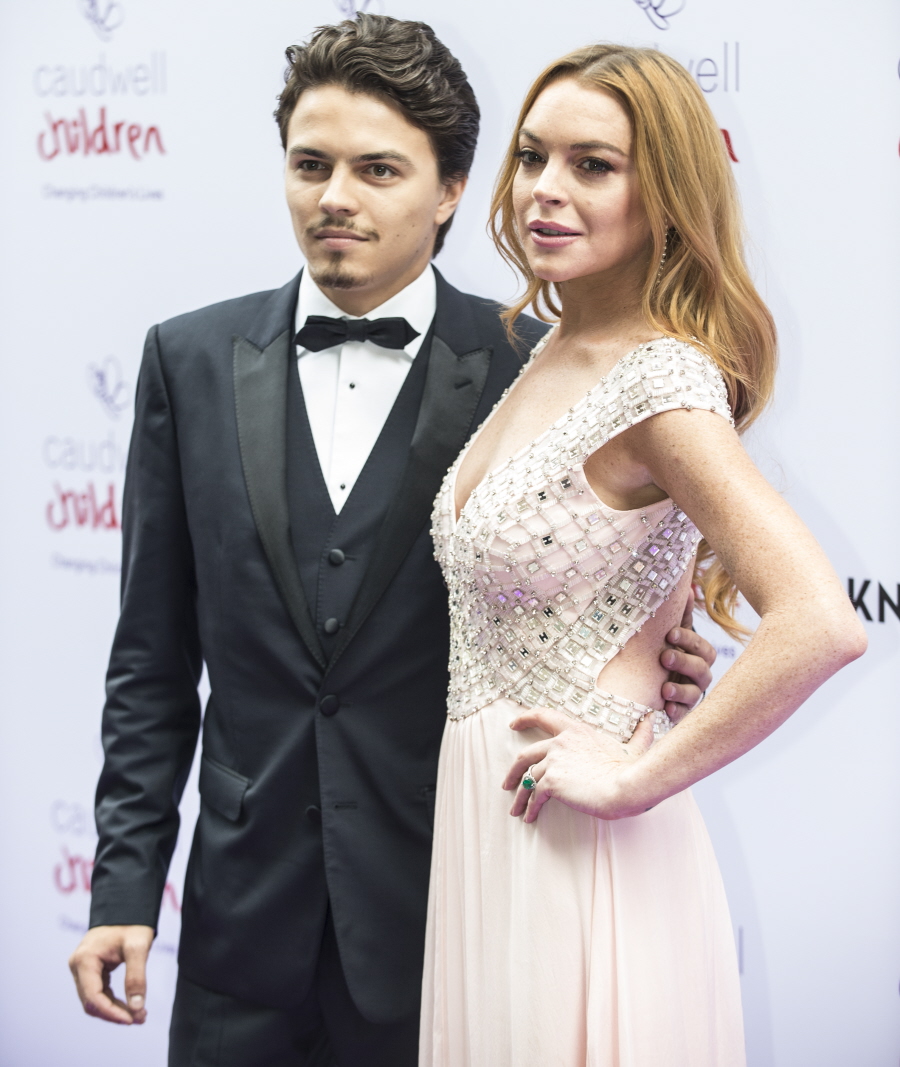 As we discussed yesterday, Lindsay Lohan and her fiance Egor Tarabasov had some epic drama over the weekend. The media covered it because Lindsay started Instagramming and Snapchatting all of this stuff about how Egor had left her, and how he was out partying with a "Russian hooker." Sample Instagram captions: "My fiancé's being really angry at me, but I'm drinking water to get him to come home. Honey, come home, please." And: "I guess I was the same at 23… S—ty time-it changes at 26/27 @e2505t thanks for not coming home tonight. Fame changes people." And "Wow thanks #fiance with Russian hooker… Home? First time in my life-bare with he/ he cheated on me with hooker."
After her social media escapades, she then began leaking to media outlets about what was happening, in case they weren't following. Egor came home, they got into a fight, and then he left again. Lindsay was trying to track him down but Egor was in the wind. Until he wasn't. The Sun got their hands on a video of Lindsay crying and screaming for help on her balcony in London, begging her neighbors to help her after Egor strangled her and attacked her, allegedly. You can see the video here.
If Lindsay's accusations in the video are accurate, that's horrible and no one deserves that. The cops kicked in her door, there are witnesses and there's a narrative of abuse. If Lindsay decides to get back with Egor for whatever reason, this can't just be Instagrammed away with some happy-couple photos. So Lindsay decided to go in a different direction – she asked for people to stop speculating about her private life.
In case she deletes that, she wrote: "I would appreciate if these speculations regarding my personal life would respectfully come to a halt. Unfortunately, a private matter has become more public than I can control and I would be extremely grateful if my fiancé and myself could discuss our personal matters on our own. There are more important things going on in the world than our relationship. Please leave us be to solve our personal matters."
The whole reason this was a story was because Lindsay was airing her dirty laundry on social media. It took a bad turn and she's asking for privacy, after she got the media involved. That's not how this works, but at least now that the news is out she might be encouraged to leave an abusive relationship. There's evidence that Lohan is getting away from Egor, at least physically. She was seen on a flight out of London, and her rep issued a new statement to Page Six this morning: "Lindsay believes Egor has anger-management issues and she would like him to go to therapy. They both want to work things out… I cannot confirm her pregnancy."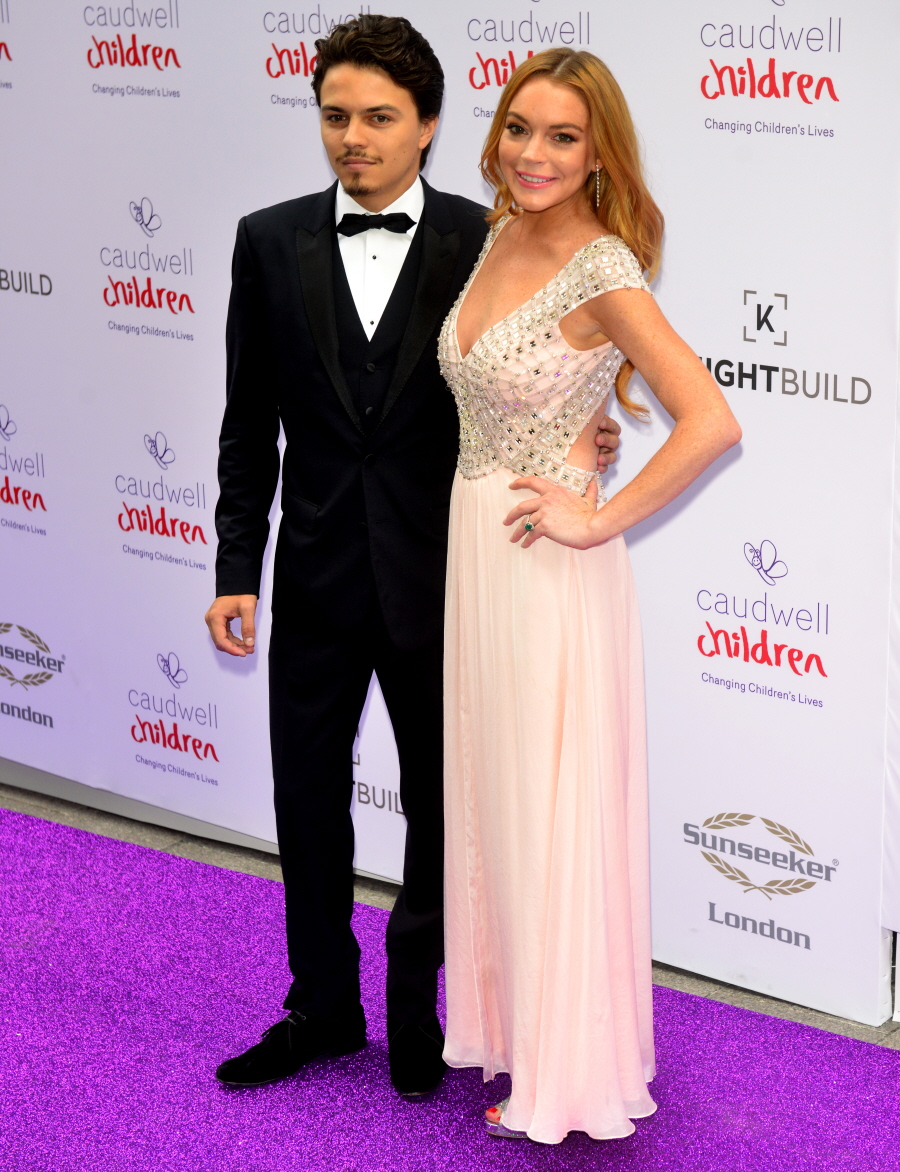 Photos courtesy of WENN.