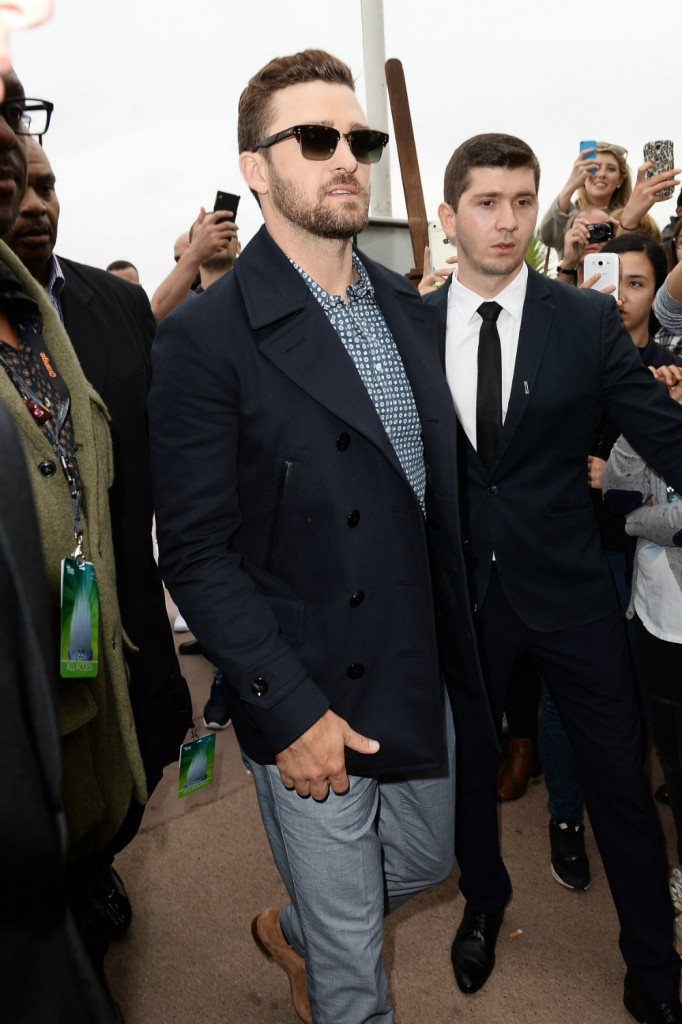 Justin Timberlake received a rude welcome at the 27th Annual American Century Charity Golf Tournament on Saturday. Timberlake, who had just come from SDCC, was heading out on the course along with the other celebrity players when a drunken spectator slapped him as he walked by. He confronted the guy right away but ultimately decided to walk away and not press charges. However, the guy was arrested a little later when he got belligerent with troopers trying to escort him off the course.
What was he thinking? A man was arrested after smacking Justin Timberlake in the face at a charity golf tournament in Lake Tahoe, Nevada, on Saturday, July 23.

In a video posted by TMZ, the "Can't Stop the Feeling" singer can be seen walking through a crowd at the American Century Celebrity Golf Championship at Edgewood Tahoe Golf Course when a man reaches out and slaps him on the side of the face.

Timberlake, 35, stops and turns around to confront the man, asking, "Bro, why would you do that?"

After the singer walked away, security guards could be seen talking to the man who allegedly struck the singer.

TMZ reports that Timberlake, who was unharmed, didn't want to press charges, but when sheriff's deputies tried to escort the man off the course, things got difficult.

The man, who claimed he just wanted to "touch" the Grammy winner, appeared to be intoxicated and refused to leave, so the officers reportedly arrested him for disorderly conduct.
Here is the video of the incident:
It's hard to make out what happened because it looks like the guy did just reach out to touch him but Timberlake's immediate reaction suggests that was more than a touch. How hard the guy hit Timberlake is not the point, he shouldn't be reaching out for anyone. I'm glad he was ejected.
Timberlake can be a first class douche but in this instance, not only was he not doing anything wrong, he was there for charity and providing a really good show along with his fellow teammates, Steph Curry and Alfonso Ribeiro. Even though former pitcher Mark Mulder ultimately won the tournament, the TimCurryRibs Team stole the show. Continuing on a tradition Timberlake and Alfonso started last year, they added a seriously smooth – and dedicated – Steph to the mix:
They were so popular, they were paired together again on Sunday, even though they weren't scheduled to play together originally:
SFGate has a good overview of the trio's antics along with video of them trying to sink baskets at the 17th hole. Credit where credit is due – Timberlake took a hit and didn't let it get in the way of giving the record-breaking crowds a good time and all for a really good cause. I wish Timberlake would hang with Alfonso and Steph all the time.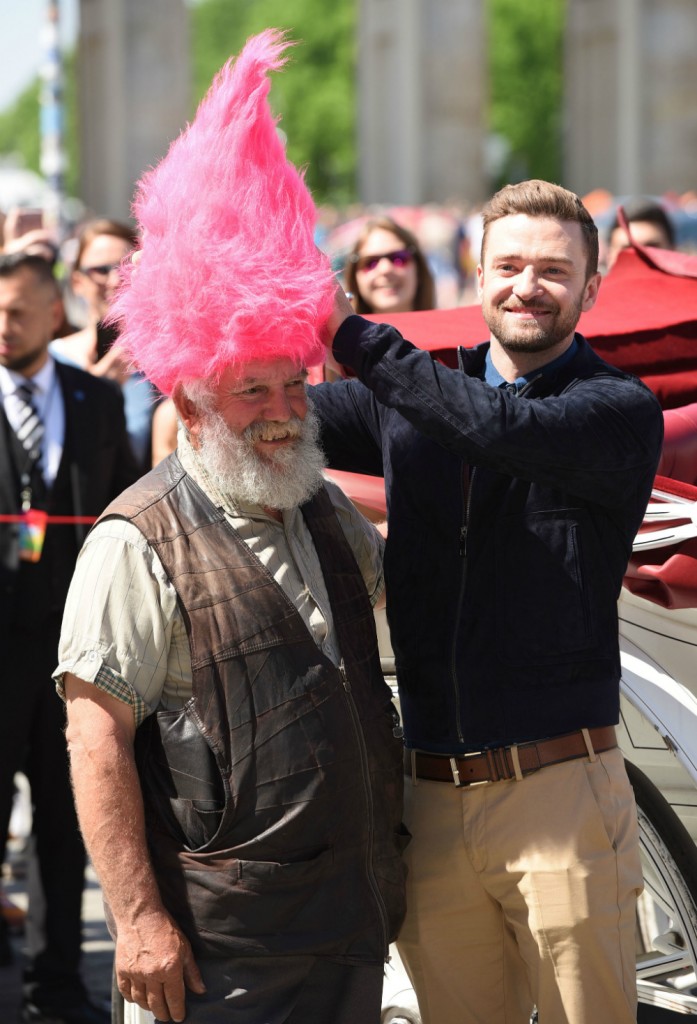 Photo credit: WENN and Fame/Flynet Photos, Getty Images and Instagram