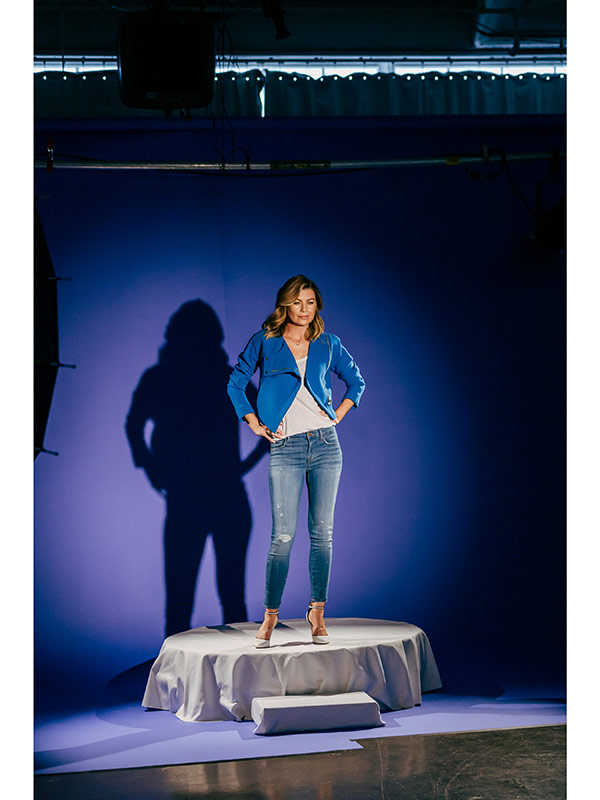 I only watched the first couple of seasons of Grey's Anatomy but it's still on after twelve(!) seasons as one of Shondaland's staples. It also remains popular, and has been renewed through next year. Out of all the stars of the show, we probably hear the most about Patrick Dempsey, who exited last season maybe amid a scandal, and also Jesse Williams, who just speaks so eloquently about issues of race and representation. Longterm star Ellen Pompeo, 46, gets papped occasionally and once in a while we hear a minor gossip story about her, but she pretty much keeps her head down and does her work. (Unlike, say, all the drama around Katherine Heigl, although it would take so much entitlement to rival that.) So that's why it's nice to hear about Pompeo's career strategy. She's talking about it with People to promote a new ad campaign with Philosophy focusing on women and aging. (Philosophy are those overpriced lotions and shower gels with titles like Hope in a Jar, Pure Grace, and Purity.) While these ad campaigns are all about the money (I mean the older we get the more money we have, right?) I do like that they're focusing on issues of body confidence and aging. If the cosmetic companies are going to co-opt women's issues at least they're helping change the media conversation around them.
"My decision to stay on Grey's was based solely on age," Pompeo reveals in an exclusive interview (on newsstands everywhere Friday!). "At 33, I was wise enough to know my clock was already ticking in Hollywood."

The actress, who says she got a "super late start" in the industry, landing her first roles in her mid-20s, admits that if she'd been younger, "I probably would have done my time, then gone out to search for other things." But as her contract renegotiations loomed she "was definitely aware of how challenging it would be to find other roles in my late 30s and early 40s."

Ultimately, Pompeo opted to keep donning Dr. Meredith Grey's scrubs — a decision that, several seasons later, leaves her with no regrets. "I thought, 'Why would I leave something that is super successful and pays me great to search the landscape?' I decided that I would stay on Grey's and be grateful and try to ride it out for as long as I could. And I am very happy that I made the decision to stay. It's only gotten better with time."

The one hangup Pompeo's had over the years? Seeing herself grow older on the small screen.

"Watching myself age on TV is miserable. To be honest, it's the toughest part of my job," she says.

Pompeo hasn't caught up on any old episodes of Grey's — save for the pilot — because it's "intense." But the actress says she's taking the aging process in stride.

"But as uncomfortable as watching myself age is, I don't think focusing on physical beauty is necessarily the best thing for your mind. It's a natural thing that we all do, but I don't think it's the healthiest thing. The older you get, the more you realize life isn't about your looks. Everyone ages, and it's okay."

Now, Pompeo wants to help other women approach aging with a sense of fearlessness. Teaming with Philosophy, she will appear in videos (such as the below) on coolager.com that aim to initiate positive conversations about aging.
[From People]
It sounds smart of her to stick to a show for which she's highly paid and knows she'll continue to be employed, but it also speaks to how much harder women have to hustle to get jobs in Hollywood as they age. In a similar vein it's nice to see that older women and women of color have a home on television and increasingly on streaming media platforms like Netflix, Hulu and Amazon Prime, but what about movies? I heard a very interesting segment on NPR earlier this month contrasting the portrayal of working women in 80s films (think Diane Keaton in Baby Boom) vs. now, when they're often relegated to secondary and supporting roles. The excuse given is that films need to an appeal to an international market, which is also the same excuse we heard Sony executives giving internally for not hiring minority actors for major roles. It's complete horsesh-t and it's an easy out for the people in control. The executives don't want the status quo to change because it doesn't personally benefit them.
Here's the ad with Ellen for Philosophy. I love how they subverted retro ageism. This is very clever.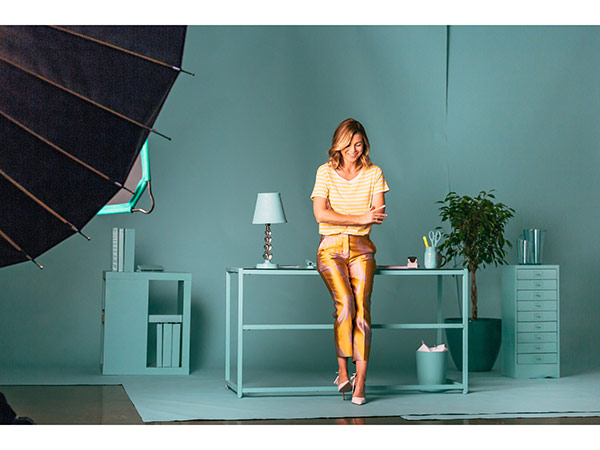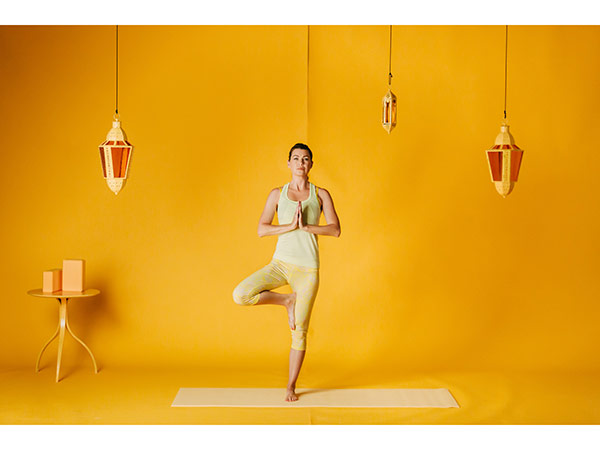 photos credit: Philosophy