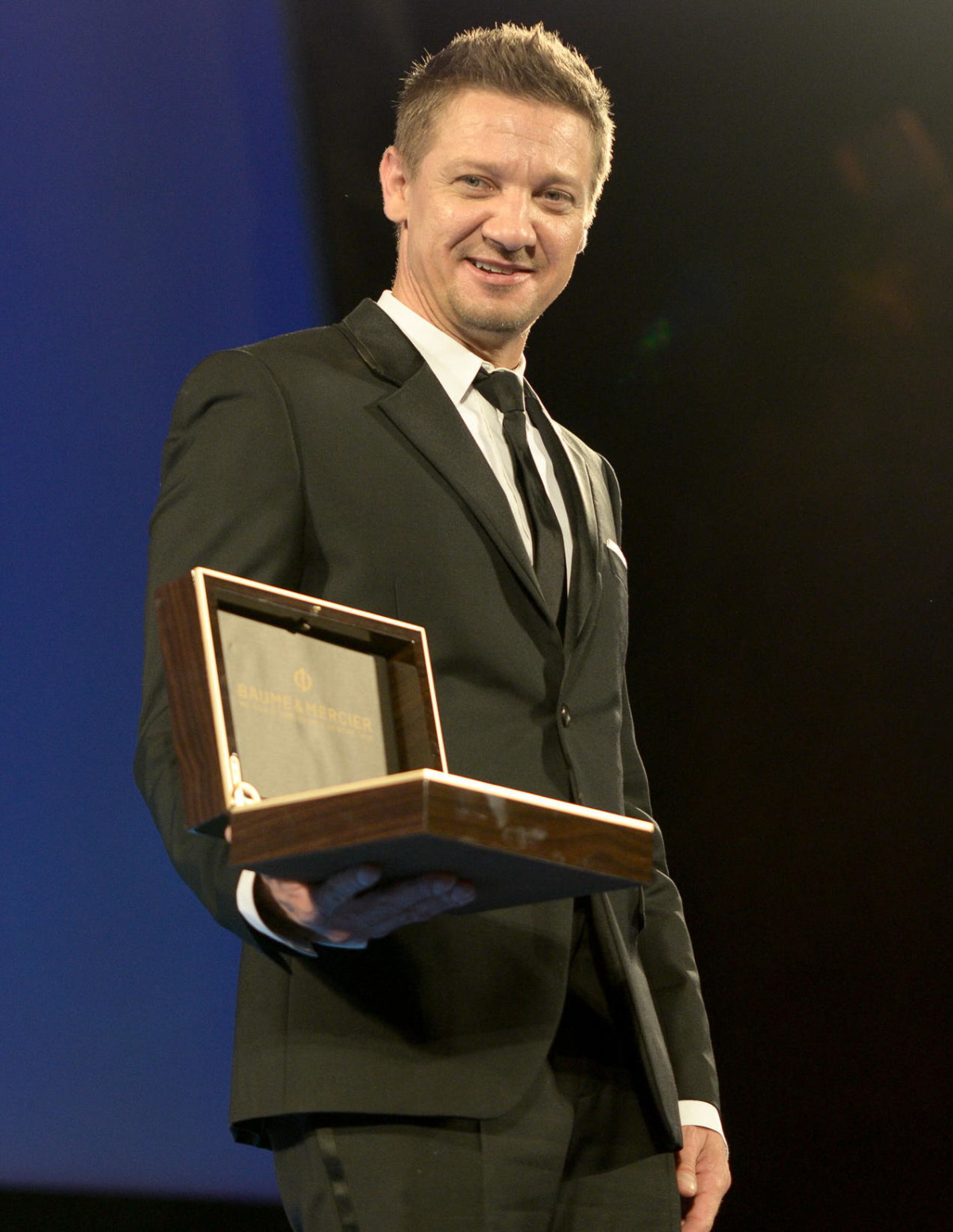 Yesterday, we discussed the latest chapter in the custody/financial war between Jeremy Renner and his ex-wife Sonni Pacheco. Sonni and Jeremy finalized their divorce back in December 2015, almost one year exactly after Sonni suddenly filed for divorce after less than a year of marriage. Sonni and Jeremy currently share custody of their daughter Ava Berlin, and Jeremy pays Sonni $13,000 a month in child support. Well, we heard on Tuesday that Sonni filed something with the court, claiming that Renner hasn't been keeping up with the child support payments and he hasn't been paying his half of Ava's preschool tuition. Renner's rep responded to the NY Daily News:
Jeremy Renner's ex-wife Sonni Pacheco says it's an impossible mission to get the actor to pay child support. Pacheco claims her 45-year-old ex-husband is behind more than $48,000 in child support for the couple's 3-year-old daughter Ava, according to court documents obtained by TMZ. The documents also allege the "Mission: Impossible" star refuses to pay Ava's $1,600 per month preschool tuition, TMZ reports.

However, the actor adamantly denies the accusations, calling them "baseless and completely erroneous," his rep told the Daily News.

"He has unequivocally never fallen behind on child support payments — this year he has paid several hundreds of thousands of dollars for his young daughter's child support and well-being," his rep told the News. "He is a loving, attentive and caring father who moves his work schedule around to maximize his time with his daughter Ava. In terms of pre-school tuition for the 3-year old, this was never part of the divorce decree," a rep for the actor continued. "His ex continues on a quest of trying to publicly demean the actor and extricate him from as much money as she can for her sole benefit."
[From The NY Daily News]

"In terms of pre-school tuition for the 3-year old, this was never part of the divorce decree…" That's interesting. I think that's a confirmation that Renner is not paying for the preschool, or he's not paying "his half" of the preschool tuition. I discussed this idea on Tuesday, that most divorces involving children explicitly spell out who pays for what with the education costs. It would surprise me if Renner and Pacheco's divorce decree does not spell out the education costs, but perhaps preschool wasn't included, since preschool is still "optional," not mandatory. As in, Sonni made the choice to enroll Ava in an optional preschool and Renner isn't legally obligated to pay for it. Interesting.
My song writing partner today !! #daddydaughtertime #littlehelper #studio #musiclover pic.twitter.com/YXKaqVbm5e

— Jeremy Renner (@Renner4Real) July 26, 2016
Photos courtesy of WENN.