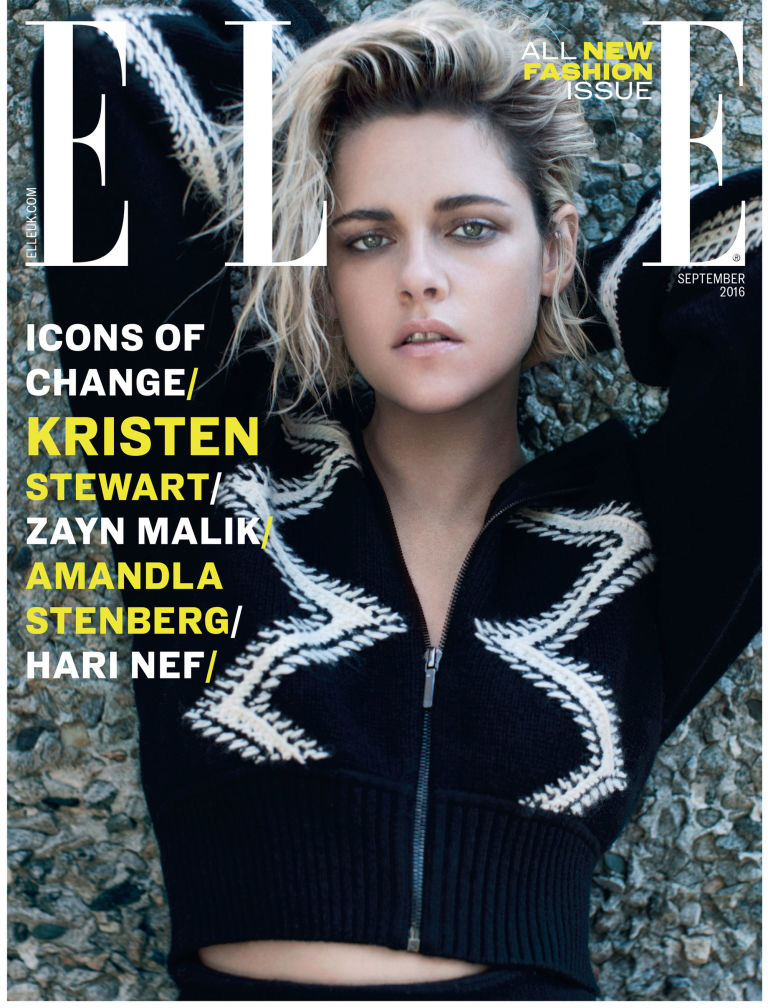 Even though I absolutely hate Kristen Stewart's hair these days, I do think this is a great editorial. Kristen covers the latest issue of Elle UK, and the inside shots are even better than the cover. This week marks an odd anniversary for our dear K-Stew. It was four years ago this week that Kristen's reputation was in free fall after Us Weekly published photos from their investigative piece about her affair with her married director, Rupert Sanders. Their affair cost Rupert his marriage (his wife filed for divorce six months to the day after the affair become public) and it nearly cost Kristen her relationship with Robert Pattinson. Rob stuck with Kristen for many more months, but of course they did break up eventually. I bring up this history because Kristen sort of references her last boyfriend (Rob) and how it's different for her to have a girlfriend now (she's currently back on with Alicia Cargile). Some highlights:
On her recent projects and enjoying her work: 'I have a really strong sense of identity when I'm working. If I'm having a bad day or something personal, or existential, or hormonal – if anything brings me down, I'm lucky if I have to go to work that day. And it could be anything, it could be a photoshoot for Chanel."

On her positive outlook: 'I obviously hope everything going on right now will work out, but I am confident that life is good and I'll be OK whatever happens. So in moments when that is cloudy and I feel saturated and unable to engage in how good life can be, however consuming those feelings are, they are so momentary…I'm think pretty good at being happy.'

On her previous struggles with anxiety: 'I went through so much stress and periods of strife. I would have panic attacks…I literally always had a stomach ache. And I was a control freak and I couldn't anticipate what was going to happen in a given situation, so I'd be like, 'Maybe I'm going to get sick'… It's kind of remarkable. I just grew out of it, but that's not to say I don't get worried.'

On her love for girlfriend Alicia Cargile: 'I think also right now I'm just really in love with my girlfriend. We've broken up a couple of times and gotten back together, and this time I was like, 'Finally, I can feel again.'

On being more open about her relationship: 'When I was dating a guy I was hiding everything that I did because everything personal felt like it was immediately trivialised, so I didn't like it. We were turned into these characters and placed into this ridiculous comic book, and I was like, 'That's mine. You're making my relationship something that it's not.' I didn't like that. But then it changed when I started dating a girl. I was like, 'Actually, to hide this provides the implication that I'm not down with it or I'm ashamed of it, so I had to alter how I approached being in public. It opened my life up and I'm so much happier.'
The way she explains it, I understand what she means about "to hide this provides the implication that I'm not down with it or I'm ashamed of it," although she does know that was the implication when she was dating Rob as well, right? I understand her logic and reasoning, but just on a superficial level, it's always looked like she was somewhat ashamed to be with Rob because she was so squirrelly about their relationship. In retrospect, looking at her relationship with Rob is even stranger compared to how she is with Alicia (and how she was with Soko). I also think that the whole "I outgrew it" thing could apply to her relationships – the thing with Sparkles was at a time in her life when everything felt so fragile and anxious for her, and she outgrew it. Now she's happier and more open. Plus, she "outgrew" Rob, Twilight and that whole Twihard narrative.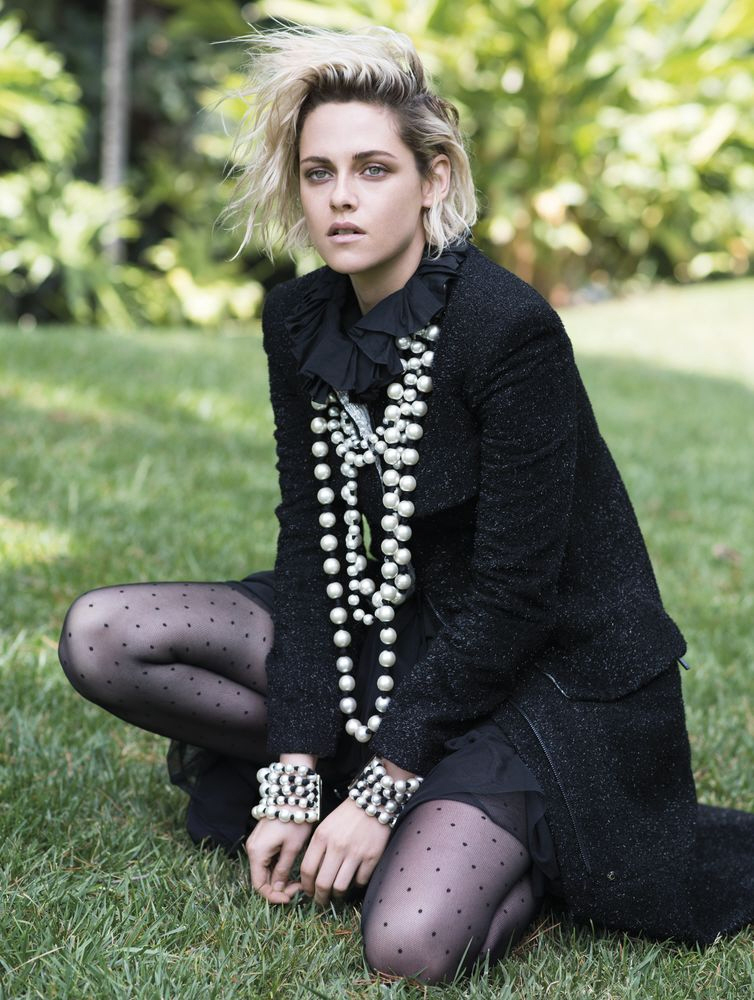 Photos courtesy of Liz Collins/ELLE UK.