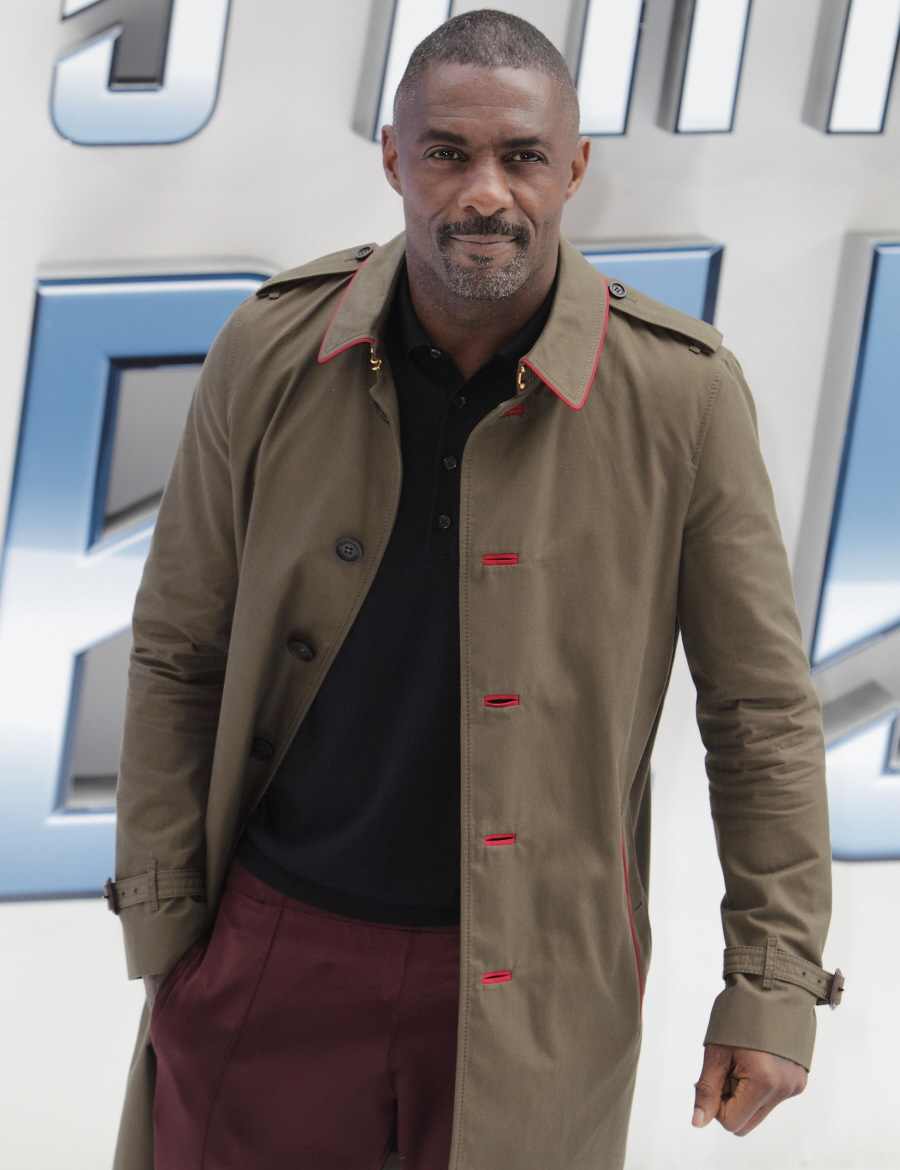 Idris Elba is famously gorgeous and stylish, so it was no surprise that he teamed up with British clothing company Superdry to create an Idris-designed and Idris-approved line of menswear. That must be one of the easiest sells in the world: "Buy Superdry and you too can look like Idris Elba." I think the collaboration is going well, at least well enough that Idris + Superdry launched their second collab. To promote the latest collection, Idris chatted with People Magazine about clothes, how he actually loves Yeezys (the shoes), and what he thinks of Tom Hiddleston and Taylor Swift. Some highlights:
He's a total sneakerhead: "I can't even say [how many sneakers I have]. I have a whole room that has a container — half that container is trainers and shoes."

He's a fan of the Yeezys: "Believe it or not, the Yeezys are really nice stuff and I just got a nice pair that I love. I am going to send him some of my gear and see if he likes that."

The Superdry line: "This line is something that is cool and affordable and represents me. I spend a lot of time in clothes and I've been complimented for a few years about the way I dress and that's always been a nice feeling. Whenever I go on red carpets I definitely pay attention … Long story short is yes, I kind of did have a beeline to want to be noticed in fashion a little bit. But not in a way that I am going to be the highlight of men's fashion week and make a big splash like that."

Working with Tom Ford for his Met Gala tux: "Tom Ford's team is just immaculate to the inch. Every single detail is accounted for even to how you walk, where your hands should be. I was told not to put your hands in the pockets. I was like, Oh, what do I do! I'm a man who puts my hands in my pockets. But I took away when you're someone that is in fashion and you're considered fashionable it's all about that one moment when they take the picture, so look immaculate for it. It's a fleeting second. And I definitely am a lot more conscious of that now that I am on the red carpet."

His teenage daughter's criticism: "She thinks I am cool — sometimes. She says to me, 'Dad, don't you think your shorts are a little short?' Oh no, I don't actually, thank you very much."

He's nominated for an Emmy against Tom Hiddleston: "Tom and I are good friends. I'm looking forward to seeing him." And Hiddleston's date (who also happened to be a Met Gala co-host with Elba) Taylor Swift? "Psh – moving on!" he says, laughing. "Nah, I'm happy for him. He's a great guy."
I would love to see the video of this to see Idris's face when he said "Psh – moving on!" Is that a "Psh" of "I don't want to talk about it because I have a lot to say and I'm trying to be polite"? Or is it "Psh, Tom is crazy with this Tiddles stuff"? Or is it "Psh, nothing to see here"? And I love that he compliments Kanye West's Yeezys in the same interview as "psh- moving on." I know a lot of people do love Yeezys though – as it turns out, Kanye designed a great shoe that's a big hit with the sneakerheads especially.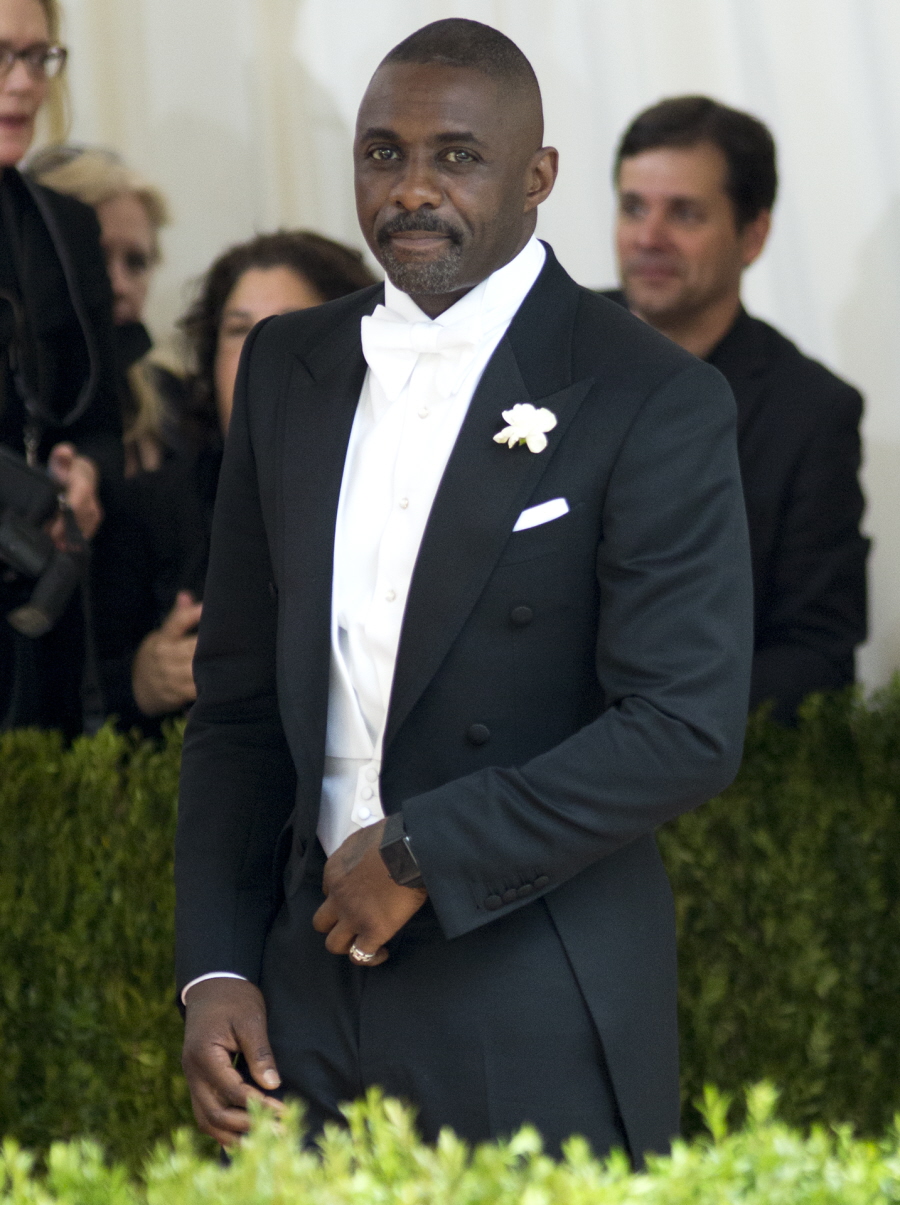 Photos courtesy of Fame/Flynet and WENN.