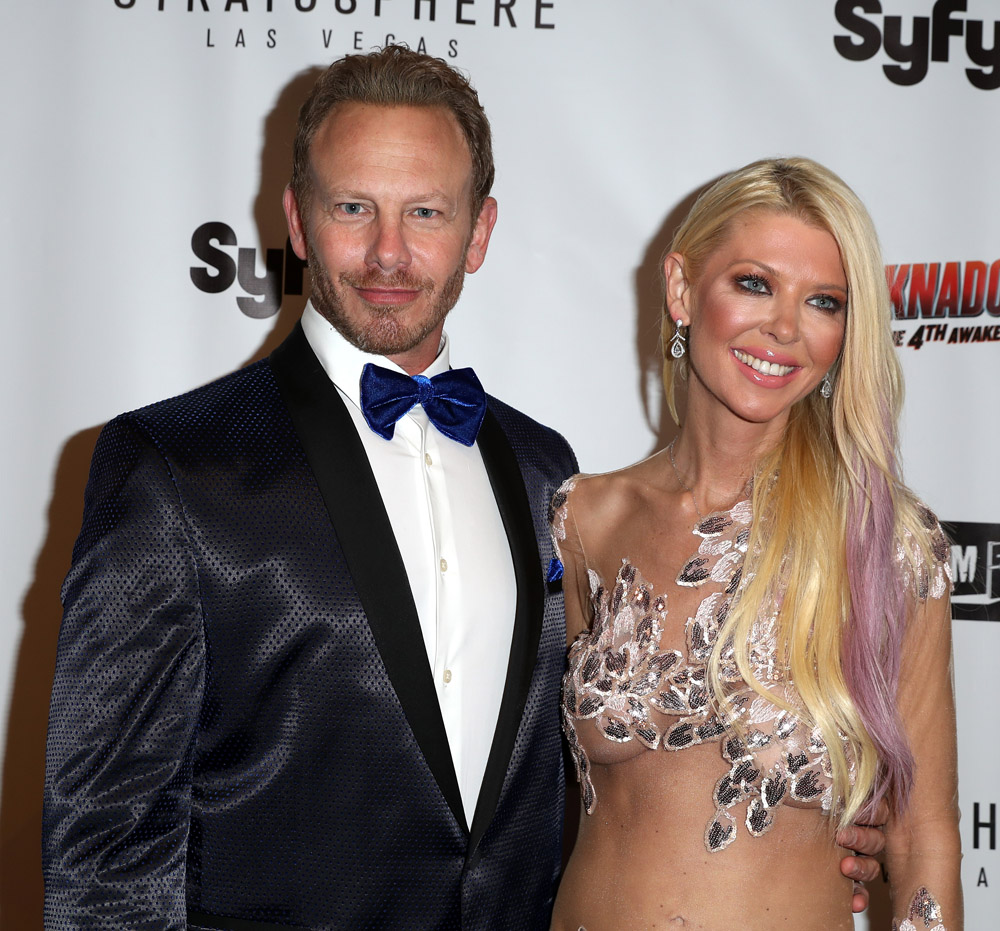 Tara Reid has been looking… altered for some time now. She's very small (she hasn't always been this thin) and there's definitely something off about her. Other than saying that she has new too-large veneers I'm not going to get into it, but you can check out the Instagram pic below and read between the lines. Tara was at the Sharknado 4 premiere in this very sheer Michael Costello gown with a glittery leaf pattern and nude colored undies as coverage. The dress looks like it's made of pantyhose and sequins. This is bizarre to me because I've seen Project Runway finalist Costello's gowns on several other celebrities, including Meghan Trainor, Laverne Cox and Queen Latifah and they're usually covered up and looking classy. Not Tara obviously.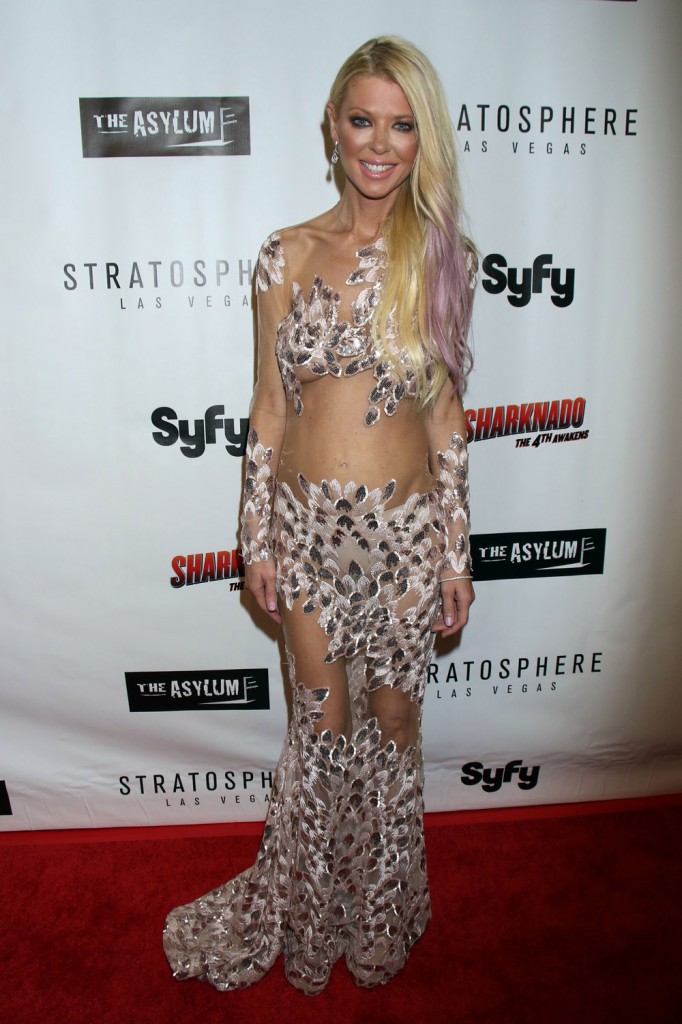 Sharknado: The 4th Awakens aired on Syfy last night, during which it was the number one trending topic on Twitter. It will air countless more times if you missed it, and E! has a (spoilers) recap of all the weirdest moments. I saw the original Sharknado when it aired in theaters in 2014 and I was unprepared for the fate of Tara Reid's character. Tara has some thoughts about her character's abilities. You can read them here. (spoilers again.)
This show has become a cult hit which no one expected, including Tara's costar, Ian Ziering. In an interview with US Magazine, Ziering said that he did the first movie because he needed the money and health insurance and that he was hoping no one would watch it. "I was having a baby four months later and I needed to provide for my family. I thought the movie would be horrible and I prayed that it would disappear and no one would watch it!"
In related news about Tara Reid, she's currently on Marriage Boot Camp: Reality Stars, where she's drinking a lot and ranting against her boyfriend, who works as a club promoter.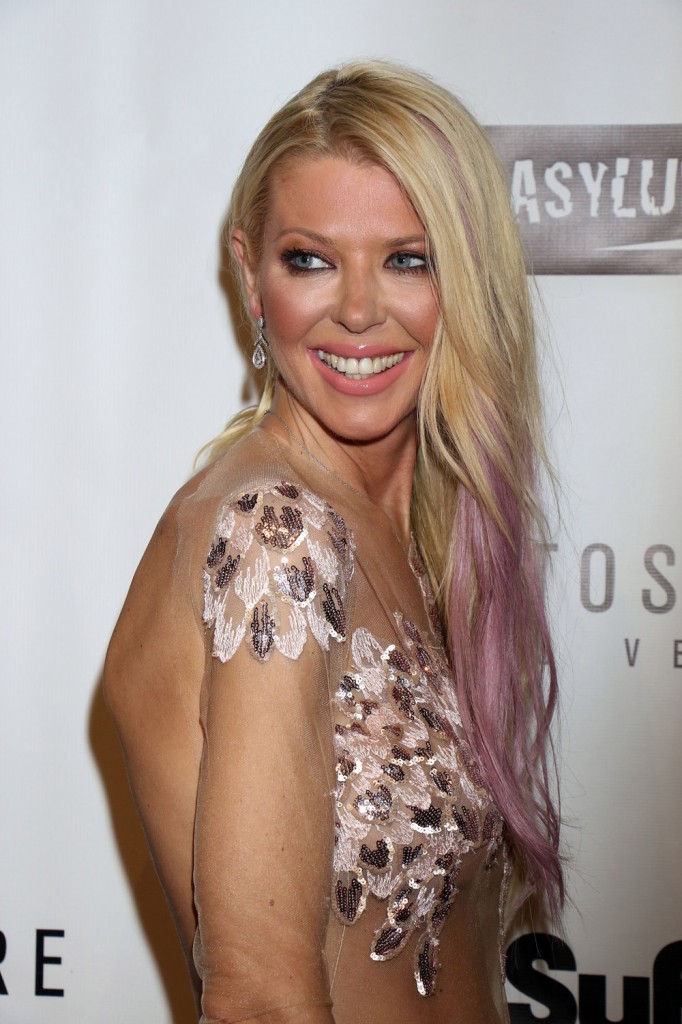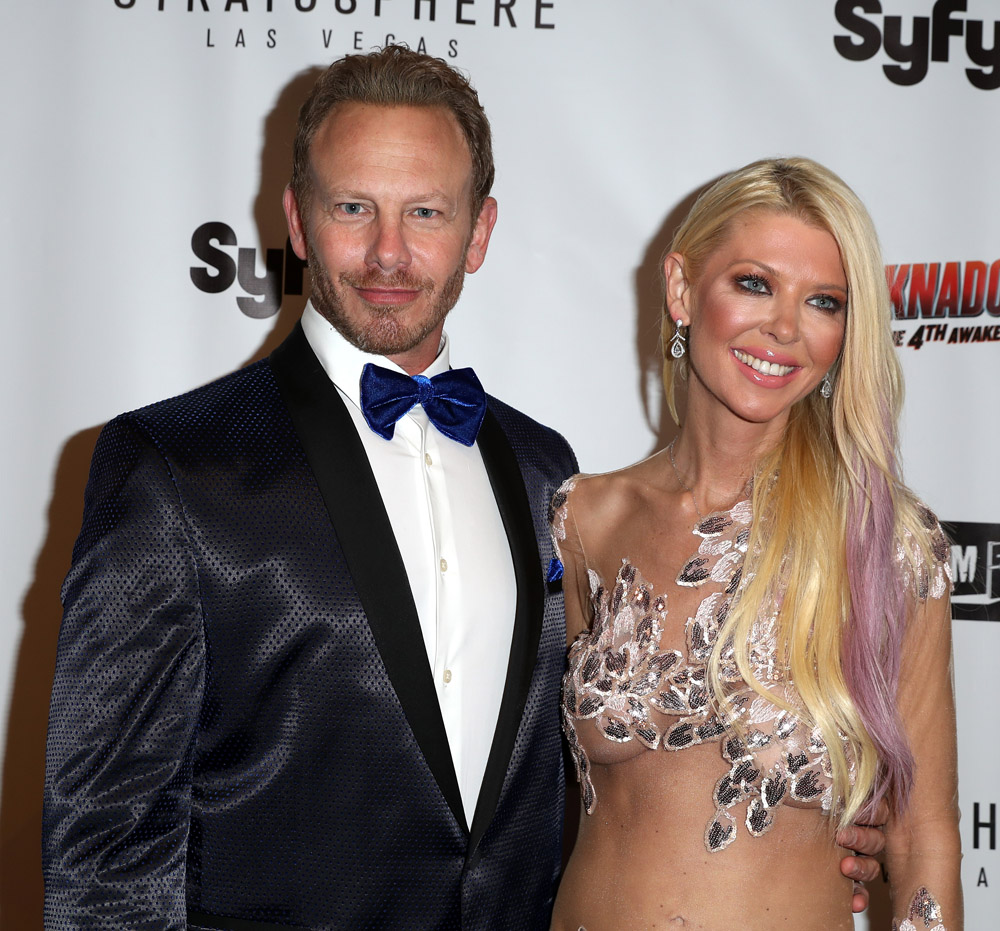 photos credit: WENN.com