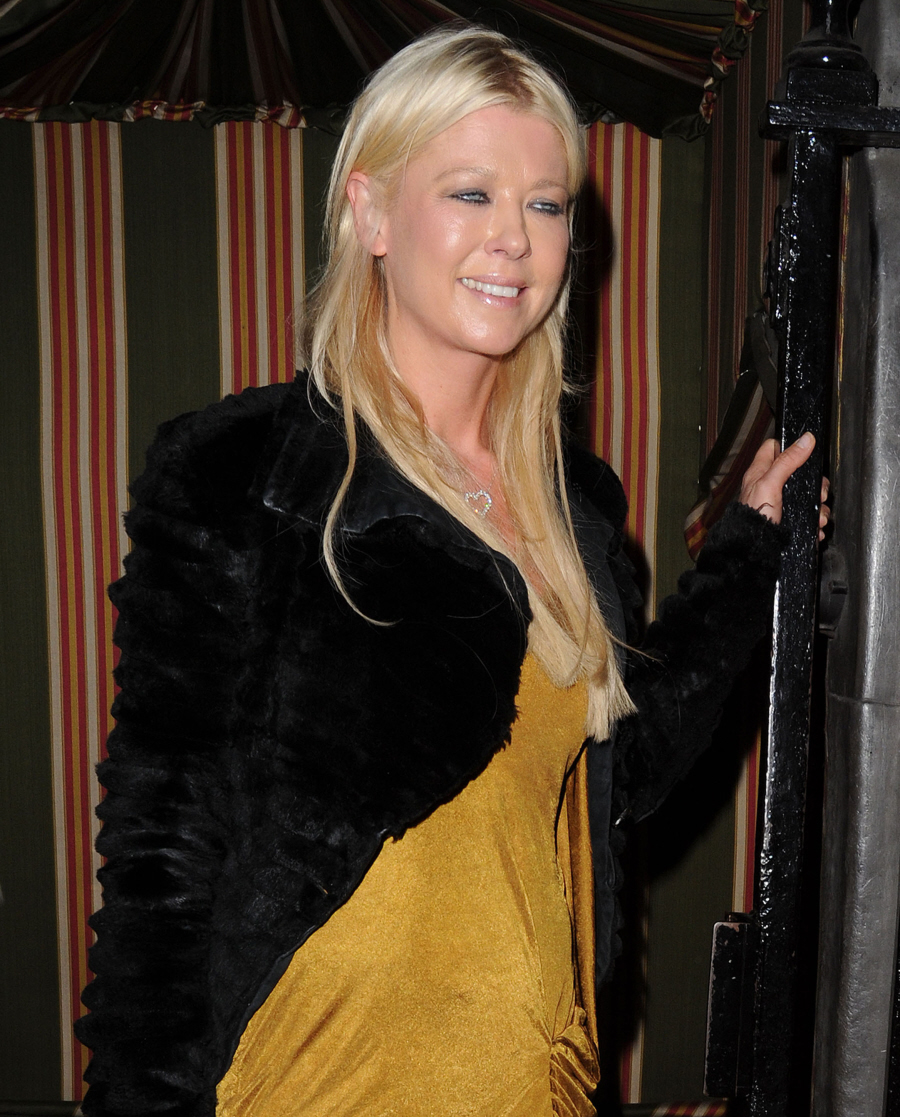 Tara Reid sees Reese Witherspoon's drunk redneck act and Tara raises her. Tara has been a mess for YEARS. How dare Reese come onto Tara's turf?! So to push back against Reese's "Don't you know who I am?" drunk-slur in Georgia, Tara has tried to outdo it in LA. Tara got wasted and decided to go shopping. And the dummies at All Saints didn't even recognize her or care that she wanted a discount!! Don't they know that she's the illustrious star of American Pie?!?!
Don't they know who she is? Apparently not! As Coachella headed into its second weekend — with bands including Blur and a Stone Roses reunion — notorious party animal Tara Reid was seen demanding a discount at an LA store while picking out an outfit for the massive music fest, then getting thrown out.

The "American Pie" star was seen shopping at edgy Brit brand All Saints last week when she was overheard berating employees for refusing to give her a discount because of her "fame," and then was booted, spies said.

"She was screaming," said a source. "She had to be escorted out by security. She seemed drunk."

The trouble began when Reid — star of upcoming TV movie "Sharknado" with Ian Ziering—arrived at the Robertson Boulevard store where, a spy said, "She said she needed an outfit for Coachella." But, the spy added, she "demanded a discount." When the store declined, Reid insisted she deserved the break "because of her fame," a spy said. She then "began to scream at them and was escorted out."

A rep for Reid told us that she was with her C-list client during the incident, and that we're just not on "Team Tara."

"Tara gets a huge discount with All Saints in the UK and Paris because she's a walking billboard for them," the rep snapped. "She gets photographed . . . so they give her huge hookups. We told them we get a discount, and they said they'd email the press team."

The rep added Reid was in a dressing room when a salesperson then came in to tell her she'd been denied. "Tara didn't think it made sense and asked them to check again," the rep said.

The store offered to hold Reid's items for her, according to the rep, and Tara left empty-handed, on her own steam.

As far as Reid's state in the store: "She was definitely not drunk. People love to say Tara's hammered and this and that . . . whoever is saying that is not on Team Tara," the rep said.

All Saints declined to comment.
It seems like All Saints DID comment and their comment was the first half of the story. The second half of the story came from someone who obviously was as blitzed at Tara. That's, like, Lohan-level of delusion, especially with the "because she's a walking billboard for them" comment. I don't really know of ANY major brand that wants to be associated with a mess like Tara Reid.
Also: "…star of upcoming TV movie 'Sharknado' with Ian Ziering…" Perfect sentence is perfect.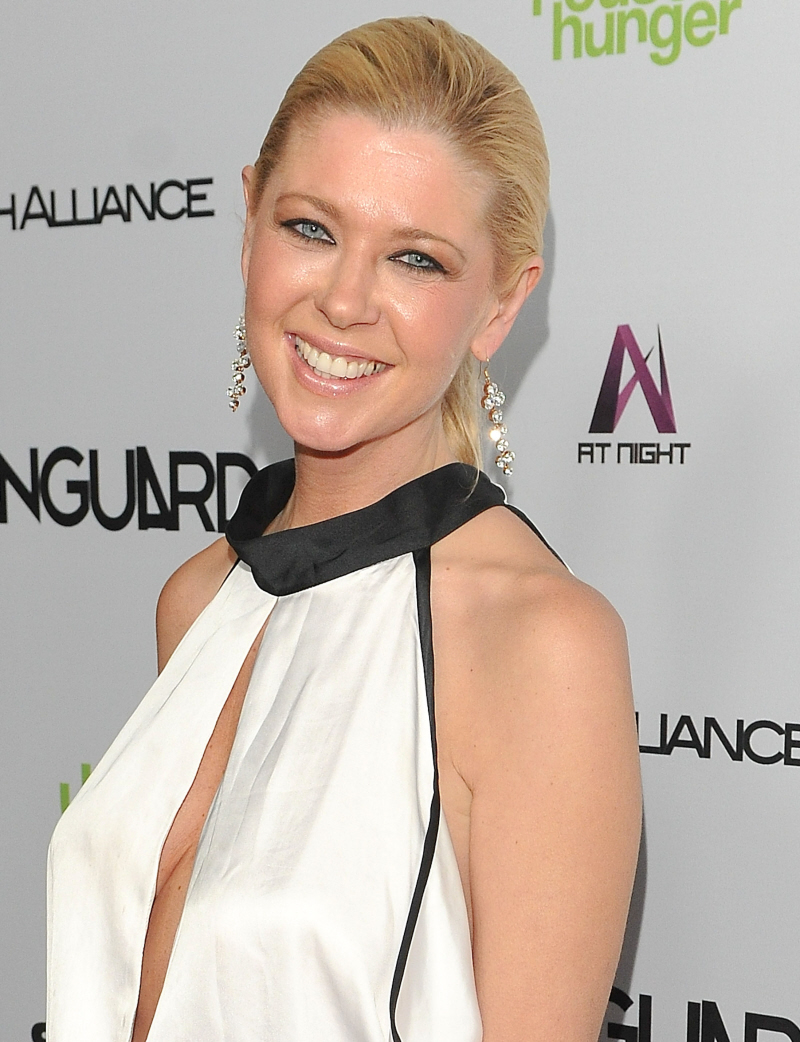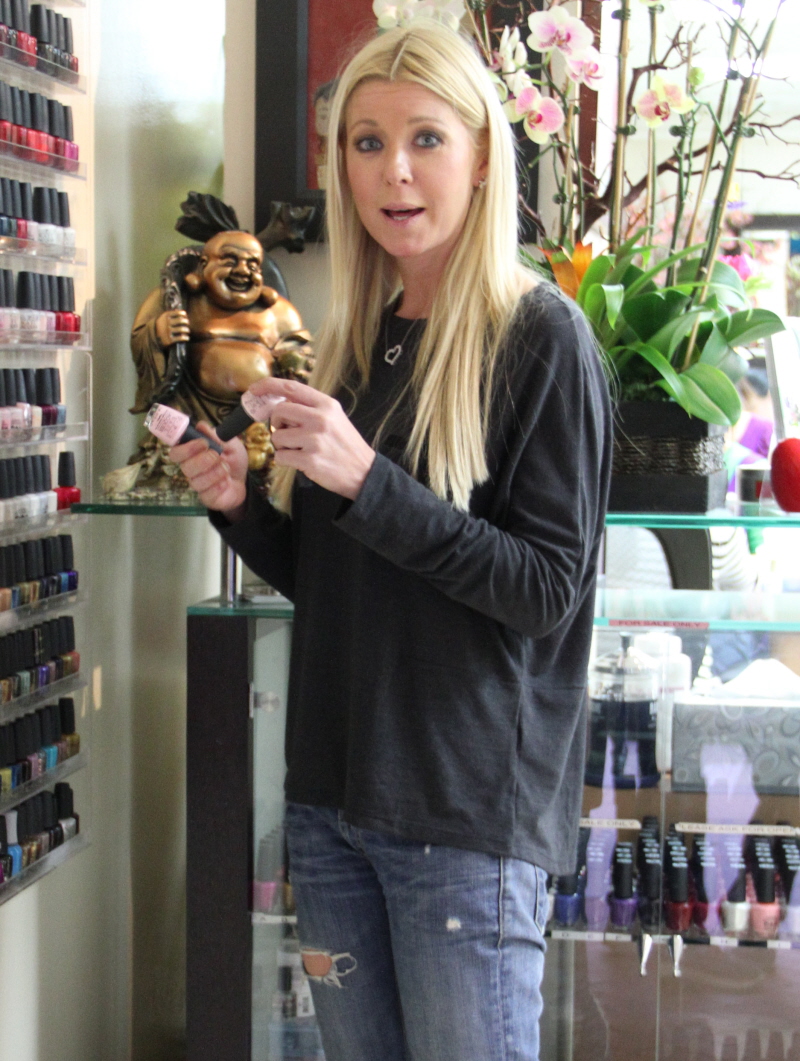 Photos courtesy of Fame/Flynet and WENN.